Overview: This article explores the sources of Joe Rogan's wealth and net worth.
Joseph James Rogan is a podcaster in America. His show is called The Joe Rogan Experience which was launched in 2009 is the biggest podcast show in the world. He holds regular discussions on his show with a variety of guests on topics including current events, politics, science, hobbies, philosophy and comedy. He is a Ultimate Fighting Championship (UFC) colour commentator, actor, comedian and former television presenter. 
Joe Rogan's net worth
Joe Rogan's net worth as of 2022, is estimated to surpass 100 million dollars. He recently sold exclusive rights of The Joe Rogan Show to Spotify for a whopping 100 million dollars. The podcast is now available exclusively on Spotify. The following statement issued by Spotify, confirms the $100 million deal.
"The Joe Rogan Experience, one of the most popular podcasts in the world, is coming to Spotify via a multi-year exclusive licensing deal. The talk series has long been the most-searched-for podcast on Spotify and is the leading show on practically every other podcasting platform. And, like all podcasts and vodcasts on Spotify, it will remain free and accessible to all Spotify users."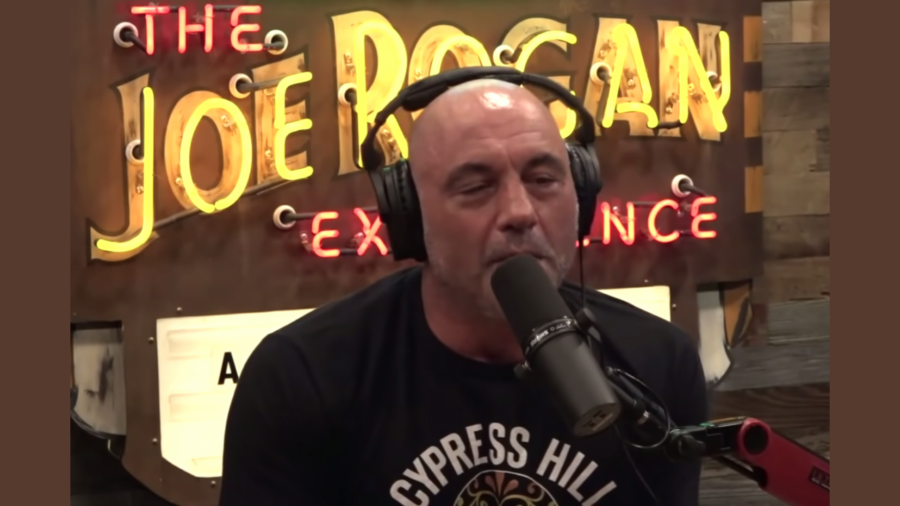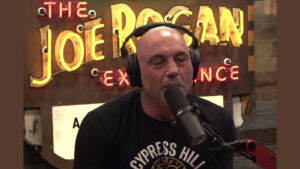 Listen to Rogan's latest podcast here.  Other podcasts can be accessed here.  
While The Joe Rogan Show remains his main source of income, the podcaster makes  approximately $55,000 per event as a UFC colour commentator, according to reports. This results in a culminated amount of $550,000 in a year. 
The podcaster also owns a lavish, eight bedroom mansion worth 14.4 million dollars in Austin, Texas. He recently moved into the 10,980 square foot property after selling off his old home in California for 3.45 million dollars, according to Compass Real Estate. 
Check out the huge mansion here.
Rogan also makes an additional income of thousands of dollars off of his other projects like stand – up comedy, acting and hosting Fear Factor.
"It's a political hit job" … Joe Rogan breaks silence over Spotify controversy
Joe Rogan has recently made headlines with his controversial statements on The Joe Rogan Show. According to reports, Rogan used a racist slur and made insensitive comments regarding the Covid – 19 vaccinations during his previous episodes. As a result, Spotify removed 113 episodes of his podcast from the platform, though the $100 million, multi – year deal is still intact. 
Joe Rogan addresses controversy  
In response to the controversy, during a conversation with his guest, Aakash Singh, Rogan states,
"In a lot of ways, this is a relief. That video (of Rogan saying the n-word in his podcast) had always been out there. This is a political hit job. They're taking all this stuff I've ever said that's wrong and smushing it all together. It's good because it makes me address some stuff that I really wish wasn't out there."
"Over time, people will understand you. They know you. If you misstep, they know what you're trying to do ' you're not a vicious person, you're just trying to be funny."
"I do not believe silencing Joe is the answer"… Spotify CEO, Daniel Ek
Spotify CEO, Daniel Ek has responded to the reaction of a large number of people, including stars like Dwayne Johnson and Jon Stewart over Rogan's controversial statements. Ek says, "I want to make one point very clear: I do not believe that silencing Joe is the answer. We should have clear lines around content and take action when they are crossed, but cancelling voices is a slippery slope.", much to the displeasure of the netizens. According to sources, about 19% of Spotify users have unsubscribed over the Joe Rogan controversy. 

Subscribe to Email Updates :