The number of applications for unemployment benefits has risen in the United States.
Here is what you need to learn about the news.
Applications For Unemployment Benefits Edge Up
A new report has revealed that the number of applications for unemployment benefits has increased in the United States.
According to the latest report released by the U.S. Labour Department on Thursday, applications for unemployment benefits increased by 13,000 last week, reaching up to 231,000. This is the highest number of applications filed in three months.
Many state-wise analyses have also reported on unemployment benefits claims. As per the latest report by the Oklahoma Employment Security Commission (OESC), the number of initial unadjusted claims for benefits was 1329, a reduction during the week that ended on November 4, 2023.
In that week, the number of claims decreased in Oklahoma by 108. During the same week, the OESC reported that the unadjusted claims for unemployment benefits totalled 9,645, an increase of 353 from last week's 9,292.
According to the Labor Department, Oklahoma has a 3.2% unemployment rate compared to the current rate of 3.9% in the United States. The report states that unemployment benefit applications are considered as an indication of the number of layoffs in a specified week.
Several economic experts have suggested the possible reasons for increasing unemployment benefits application filing.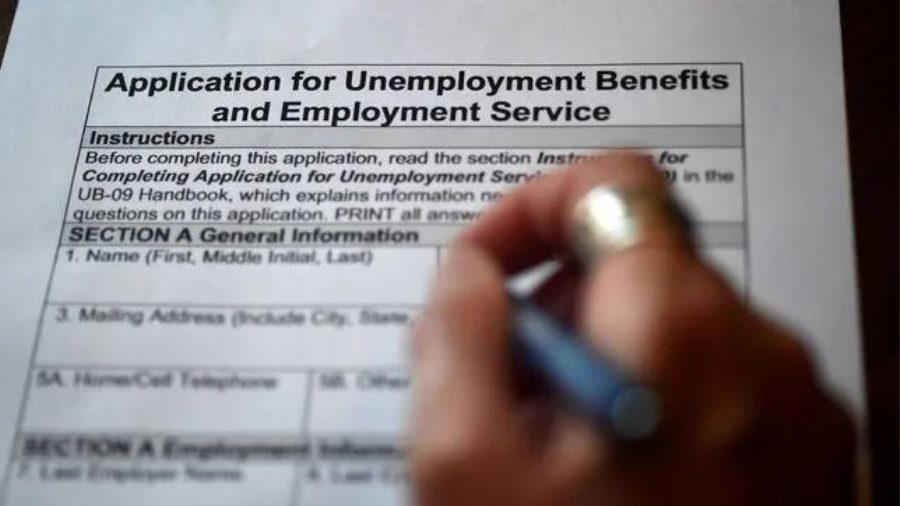 Some argue that it might be difficult for labour to find a job, while others say this could be due to many factors, including the Federal Reserve's rise in interest rates.
Rubeela Farooqi, chief economist for High Frequency Economics, has said, "Job growth remains strong, and businesses have yet to start reducing their workforce in a significant way. But the continuing claims data are pointing to some softening in labour demand, in line with what the Fed wants to see."
Another economist, Nancy Vanden Houten of Oxford Economics, said, "The claims data are consistent with a job market that is cooling enough to keep rate hikes off the table, but too strong to make rate cuts a consideration any time soon."
"The Fed is surely encouraged by recent inflation data but needs to see a further slowdown in the labour market and wage growth to be persuaded that inflation is on a sustainable path back to 2%."
Over 1.67 million Americans received unemployment benefits the week ending September 16, around 12,000 more than the previous week. During the week ending November 4, 2023, over 1.87 million Americans received unemployment benefits, 32,000 more than the previous week.
The Federal Reserve modified its benchmark for borrowing rates. However, it has continued its battle to reduce inflation in the country.
The 11% interest rate hike since March 2022 has helped to control price growth, and the economy has performed better than expected. The country's employers have added an average of 236,000 jobs monthly this year, though less but still satisfactory.

Subscribe to Email Updates :