Looking for a guide that can help you apply for Louisiana Food Stamps online? If yes, you have stumbled upon the right webpage.
This article covers a detailed guide about the same, including eligibility, required documents, benefits, and more.
So, without any further ado, let's get started –
Louisiana Food Stamps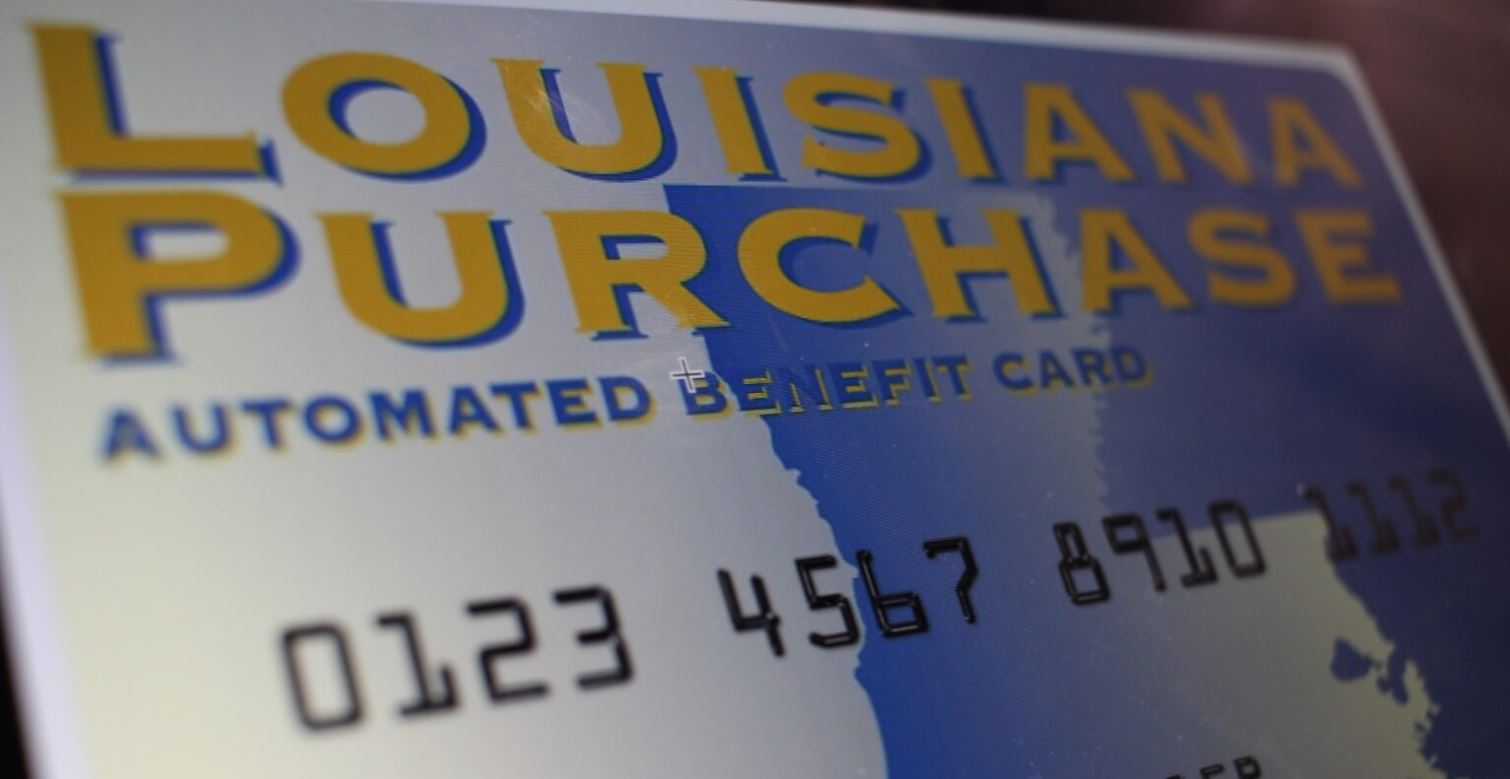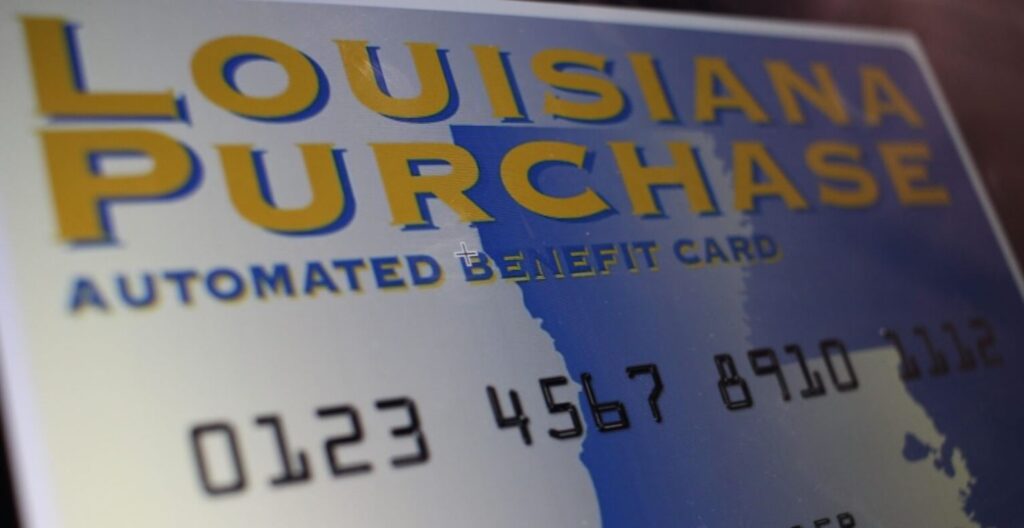 The Louisiana Food Stamps, or Supplemental Nutrition Assistance Program (SNAP), is the most beneficial federal nutrition assistance program for low-income individuals and families. Individuals can avail of this benefit through an Electronic Benefits Transfer card, which can be used in authorized retail food stores to purchase eligible food items.
The United States Department of Agriculture administers this federal aid program under FNS (food and nutrition service). According to a report, SNAP benefited almost 41 million Americans in 2022.
What do you need to apply for Louisiana Food Stamps?
If you want to apply for Louisiana Food Stamps to get government aid in purchasing food items, you will need to provide some details about yourself and all the other members of your family.
Below, we have covered the list of the documents that you need to submit while filling out your application form –
Social security number (SSN)
Residential address or Residential proof
Email ID
Source of income
Amount of income
Bank account details
Bills of medical expenses and childcare
Citizenship status or ID proof
All these documents need to be submitted while applying for the Food Stamps Lousiana program.
For detailed verification, you need to submit your pay slip to prove your total income, benefit award letters, and other documents. The SNAP application form should be submitted along with the bills, receipts, and other documentation.
How to Apply for Louisiana Food Stamps Online?
You can apply for Louisiana Food Stamps online by following these simple steps –
Visit the DCFS website. You can use this URL – https://sspweb.ie.dcfs.la.gov/selfservice
Here, you will have to create an account.
The next step is to fill out the application form and submit the same along with the required documents.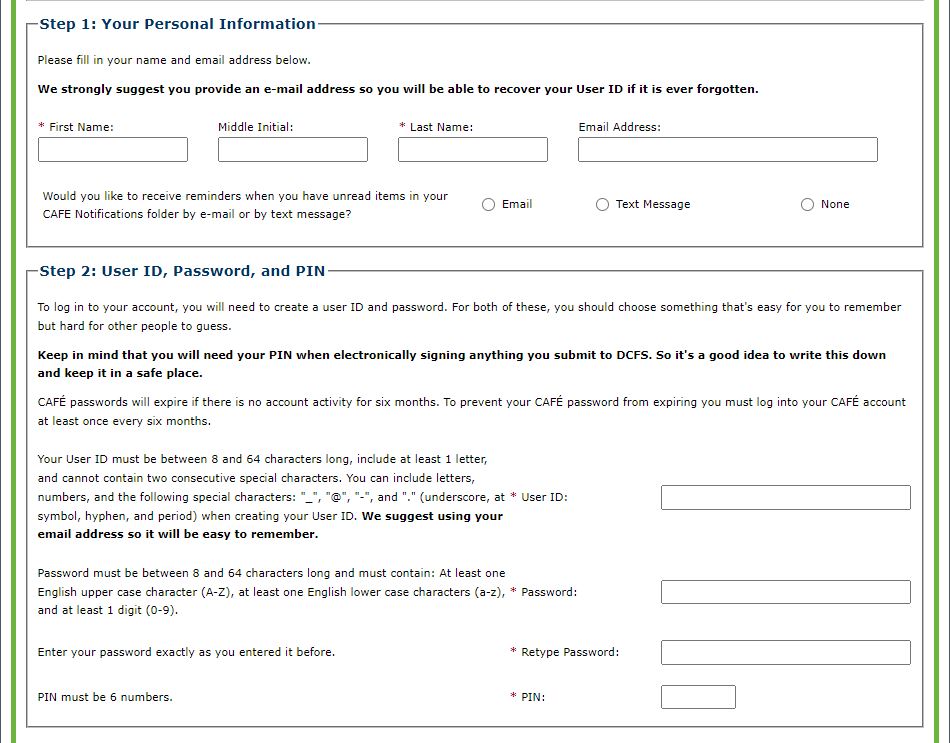 After receiving the application, a DCFS employee will contact you to schedule an interview over the phone.
The DCFS employee will verify your eligibility and documents. If approved, you will receive an EBT card.
Note that the portal may take up to 30 days to approve the application. After approval, benefits will reflect on your EBT card, effective from the day you applied.
When applying for Louisiana food stamps online, you can also apply for other benefits like the Family Independence Temporary Assistance Program (FITAP). FITAP is a public assistance program that provides financial help to children who don't get enough financial support from family. The Department of Health and Human Services administers this assistance program.
How to Apply for Louisiana Food Stamps in Person?
If you want, you can also apply for Louisiana Food Stamps in person. For this, you need to reach any local DCFS office and collect the application form and fill in the correct information. After that, submit the form at the office before the prescribed date.
Make sure that you have attached all the verified documents while submitting the form and entered all the details properly.
How to Apply for Louisiana Food Stamps by Mail?
You can also apply for the Louisiana Food Stamps program by mail.
For the same, follow these simple steps –
Download the application form from the official website of DCFS.
Take a print of the form and fill it up properly. Individuals must answer all the questions about income and household composition in detail to apply for Louisiana Food Stamps by mail.
Attach all of the required documents.
Mail the application form to 625 N 4th St, Baton Rouge, LA 70802, United States.
How to fill up the Louisiana SNAP Application?
Applicant, who needs assistance filling out the SNAP application form, can consult with their family members and the workers at the Department of Children and Family Services. The SNAP application form features questions about the applicant's identification, income, number of family members, and assets.
Before starting the application process, the applicant must gather all the documents like a paycheck, tax statements, bank statements, monthly bills, receipts, etc. Candidates may also be asked to submit details on the other government plans if they are availing any, like child support, worker's compensation payments, etc.
What to Expect From the Louisiana SNAP Interview?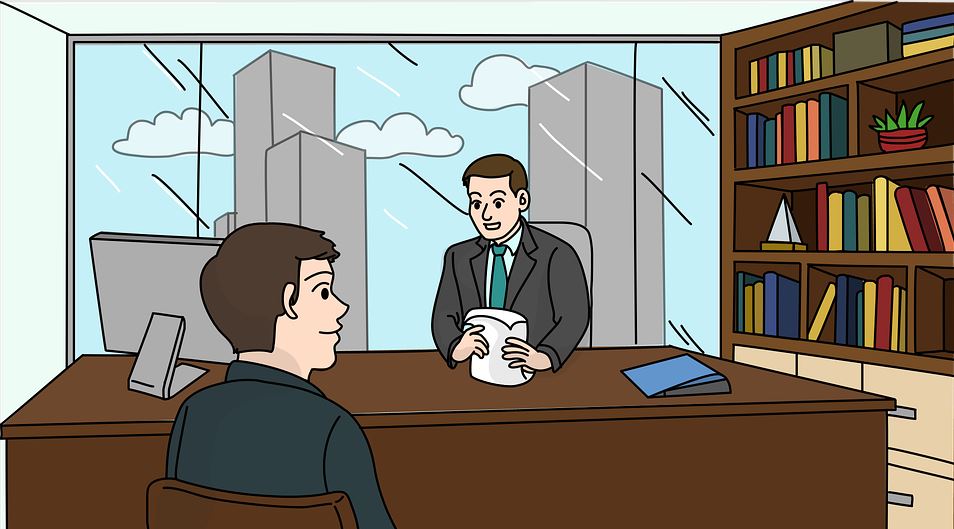 After submitting the application form to the proper address, the applicant will be called for an interview by the Department of Children and Family service worker. To avail of Louisiana Food Stamps and enjoy the privileges, one should complete the interview.
The applicant will be asked to bring all the documents for verification if the interview is scheduled in person. They will interview the applicant about all the information written on the form and clarify any discrepancies. These interviews will be scheduled at DCFS offices located nearby your place.
How to check SNAP application status?
Generally, it takes 30 days to receive approval from the DCFS office. But, in some cases, you may have to wait a bit longer. In such a situation, you can call the DCFS office and ask for your application status.
SNAP Recertification in Louisiana
After you apply for Food Stamps in Louisiana and your application is approved, you will start receiving benefits from Food Stamps. However, the benefits are only granted for a certain period.
Once the benefit period ends, you will be required to recertify your Food Stamps eligibility.
For this, you need to revisit the official website of DCFS Louisiana or visit a nearby office of DCFS.
Who are eligible for SNAP?
According to the federal rule, to be eligible for SNAP benefits, your income and resources must qualify for these three tests –
The family's gross monthly income must be at or below 130 % of the Federal Poverty Guideline.
Net income after deductions must be at or below the poverty line.
Assets do have certain limits. For a family without aged people, the assets must not exceed $2750. The assets must be $4250 or less for a family with aged members.
Who are not eligible for SNAP?
Before applying for food stamps in Louisiana, you must know whether you are eligible for the program.
Some people, like individuals without documented immigration status, etc., are not eligible for this assistance program.
Individuals aged 18-49 years without children and disabled members in the family are restricted to three months of SNAP benefits every three years.
SNAP Eligibility for Immigrants
The 2002 Farm Bill has restored eligibility to legal immigrants who are –
Living in the country for more than 5 years
Receiving help regarding disability
Have children under 18
Besides this, non-citizens admitted for permanent residence are also eligible for SNAP benefits.
What are the Eligible Food items under SNAP?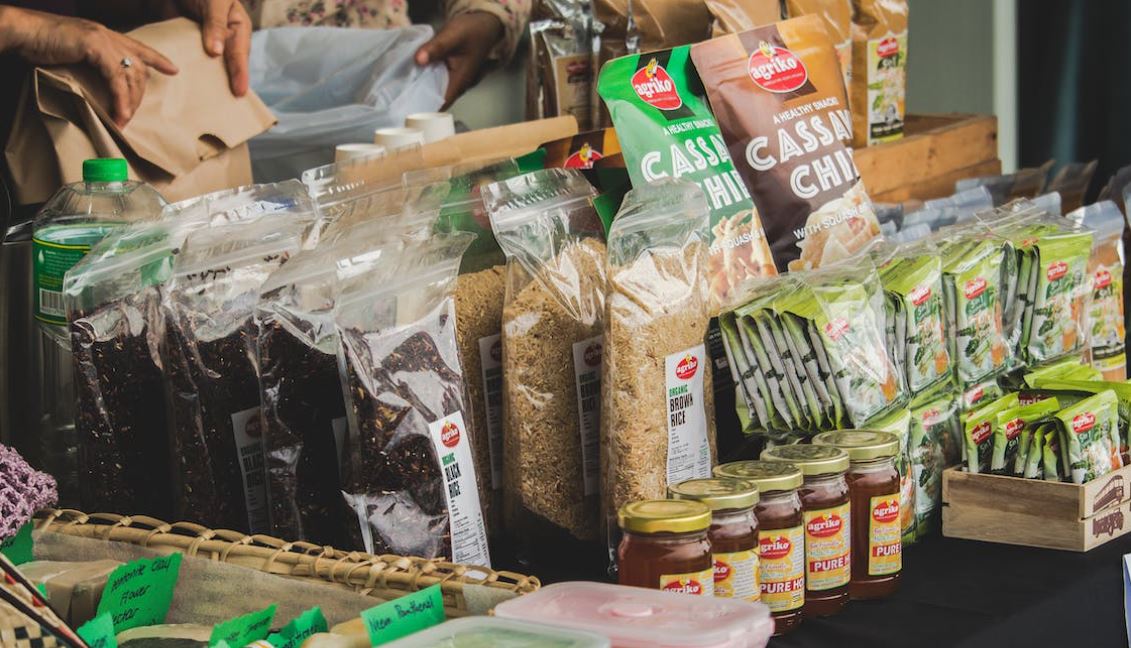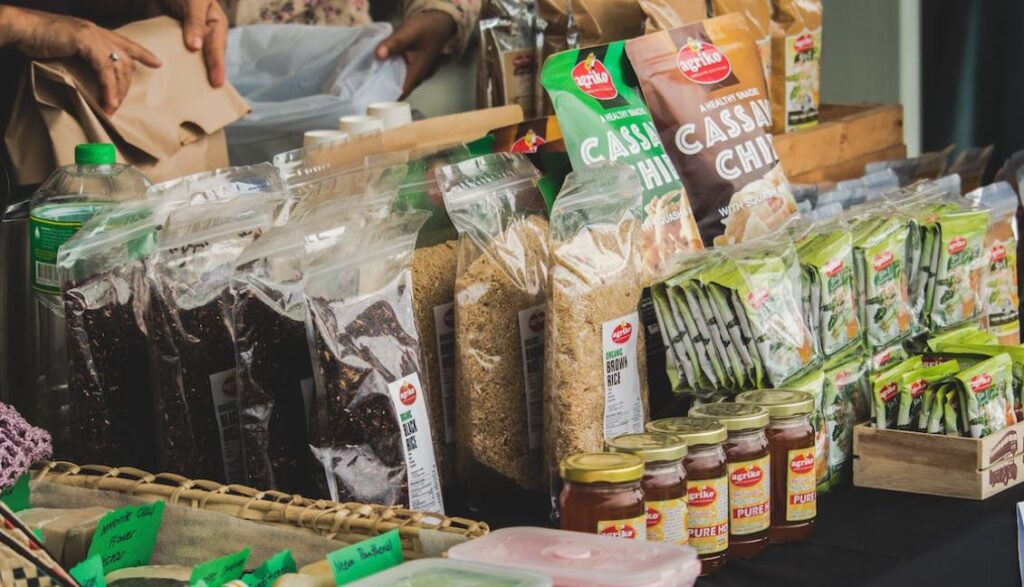 According to USDA, eligible candidates can use SNAP benefits to purchase the following food items from retail stores –
Fruits and vegetables
Dairy products like butter, milk, cheese, etc.
Bread and cereals
Fish, poultry, and meat
Different types of non-alcoholic beverages
Snacking foods
Plants and seeds that are good for household consumption
There are also certain restaurants operating in some particular areas that permit elderly, homeless, and disabled eligible candidates to use the EBT card in return for affordable meals. You need to find these restaurants located nearby
As per USDA, there are certain food and non-food items that you can't purchase using the EBT card.
Those items are –
Liquor
Cigarettes and tobacco
Soaps, deodorants, and menstrual care
Paper products
Household supplies
Pet foods
Vitamins and medicines
Hot foods that are prepared in the grocery store
Other eligible items you can purchase from the stores using the SNAP card are candy, cookies, ice cream, soft drinks, bakery items, seafood, steak, etc. If you are purchasing energy drinks, make sure they have a nutrition facts label. Energy drinks that have supplement fact labels are not eligible.
What is the impact of SNAP on health?
According to a report published in 2018, toddlers and preschoolers having access to Food Stamps had better health outcomes than those who don't have access to Food Stamps. According to a study revealed in 2019, more participation in SNAP has resulted in lower suicidal rates.
How to check the EBT card balance?
Once you apply for Food Stamps in Louisiana and your application is approved, you will receive an EBT card. This EBT card is like a debit card, and it helps you purchase food items hassle-free.
If you are curious to check the balance on your EBT card, you need to follow these simple steps –
One of the easiest ways to check the balance is to find the last purchase receipt. If you are able to find it, take a look at the bottom of the receipt, and you will find the balance mentioned over there. Therefore, don't forget to keep these receipts carefully.
The next option to check the balance is by calling the Louisiana EBT card customer service number. Representatives are available 24/7 to help you with your query. Before making a call, make sure you have your EBT Card number, four-digit pin, and SSN ready. To know the balance, you need to provide these details so that they can inform you about the balance.
The last option is online. You can simply check the EBT card balance through Louisiana connect EBT website (www.LifeInCheckEBT.com). After you visit the website, put in your username and password to check the balance available on your card. Click on Login, and you will come across all the necessary details related to your card (including the balance). If you don't have an account, click on create a user account and follow the instructions.
How to appeal a Food Stamps denial in Louisiana?
After you learn how to apply for Food Stamp in Louisiana, you must also learn how to appeal a Food Stamp denial.
In many situations, it may happen that your Food Stamp has been denied or reduced without your knowledge. In such a scenario, every cardholder has the right to appeal the decision and receive a hearing. Your denial letter must include information regarding how to appeal for Food Stamp decisions that you don't agree with. You can also file a complaint with USDA and DCFS if you think your rights have been dishonored.
List of stores that accept EBT cards online for delivery
Here are the names of the stores that accept EBT cards online for delivery –
Amazon
FreshDirect
Safeway
ShopRite
Dash's Market
Walmart Stores Inc
Hy-Vee Inc
Conclusion
If you have still not applied for Food Stamps but are eligible for the program, it's high time for you to apply for Food Stamps in Louisiana.
If your application is approved, you can enjoy the benefits and make your family members happy. Make sure you fill out the application form carefully, and for further queries and assistance, you can call DCFS, which is available 24/7.
Frequently Asked Questions
How much will I receive on my EBT card each month?
The amount you will get is determined by your income and the number of members you have in your family. You can use SNAP Amount Chart to find out the highest amount you will receive.
Can I purchase non-food items with the EBT card?
No. You can't. SNAP benefits are only for food. To purchase non-food items, you can apply for TANF (Temporary Assistance for Needy Families).
What to do if my EBT card is stolen?
You need to immediately call the Louisiana Purchase customer service number. The toll-free helpline number is 1-888-997-1117.
Signup For Our Newsletter