Assurance Wireless Free Tablet – Connecting with the online community and getting things done is important, but, to do so, people require devices such as laptops, tablets, and other similar devices that allow them to connect with others and complete their work online. However, these devices are out of reach for those with limited financial resources.
As a result, many governments, non-government, and charitable organizations provide free wireless tablets to advance technology and assist the public. However, these programs are only available for low-income households.
If you are interested in a free Assurance Wireless tablet, you have stumbled upon the right webpage. Here, we have provided you with all the information regarding the
So, without any further ado, let's get started -me.
Assurance Wireless Free Tablet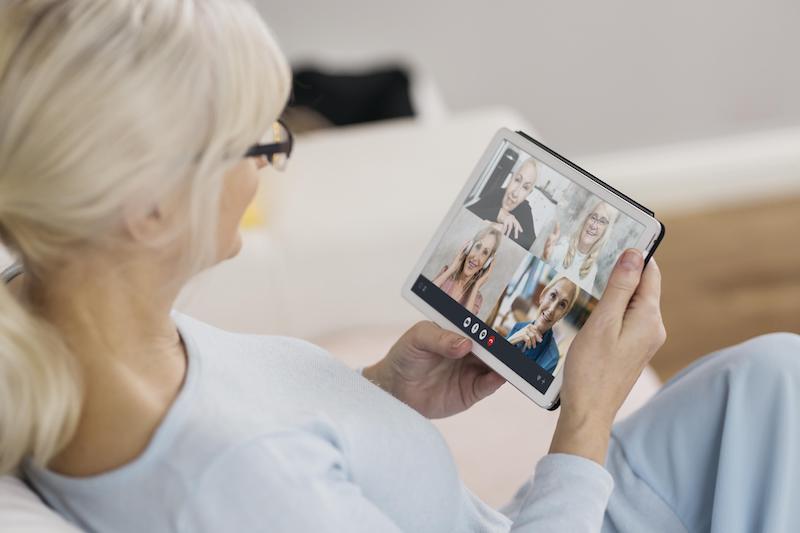 If you are a low-income family member, you may be eligible for a free Assurance Wireless tablet. All that is required is a simple check providing your proof of income. Your household's gross income must be at or below 135% of the Federal Poverty Line to be eligible.
Alternatively, you will also be eligible for the free tablet if you receive benefits from government aid programs, such as SNAP, free lunch, SSI, Section 8 housing, and Medicaid.
Requirements for receiving an Assurance Wireless Free Tablet
Copies of your identification documents, proof of income eligibility, the most recent year's or prior year's benefit statement, and a letter from your qualifying agent will be required with your application.
You will also be required to submit paperwork such as –
Veterans' compensation and benefits documentation
Unemployment Compensation Reports
Social Security disability payments
Salary slips
In addition to the documentation listed above, you must submit a statement covering the previous three months.
Returns on Taxes (either state or federal)
Child support documentation
Divorce papers
Income verification letter from your employer for federal general assistance.
How to apply for an Assurance Wireless Free Tablet
To apply for a free Assurance Wireless tablet, you need to follow these simple steps –
Visit assurancewireless.com


Click on the "Apply Now" button.
A window will appear, and you will need to enter your postal code there.
Once you enter your zip code, you will be redirected to your state's Assurance Wireless Lifeline program.
Please fill out the fields mentioned to submit your complete application.
Once your application is received, Assurance Wireless will review it to determine eligibility.
If you qualify, you can get Assurance Wireless free tablet delivered within 7-10 days.
How to track the status of the Assurance Wireless Free Tablet Application?
A 6-digit application ID for your account and your home zip code is required to track the status of your application.
Your PIN can be any number between 6 and 10 digits in length. It's also included in your welcome email; you can always double-check if you forget.
Is it possible to get Assurance Wireless Free Tablets through the Lifeline program?
Yes, those who meet the requirements can receive a free Android smartphone or tablet.
Benefits of The Assurance Wireless Lifeline Program
Those who join the Assurance Wireless Lifeline program will receive numerous benefits, which include –
Free monthly data that ranges from 4.5 to 6 GB.
Every month, you can send and receive as many texts as you want, and they will work in any state.
A new or refurbished Android-based smartphone.
A fantastic service with no activation fees or commitments of more than a year.
Additional data or minutes, or both, can be added.
You can upgrade your old smartphone to a new one for a reasonable price.
Caller ID, call waiting, and access to the country's largest and fastest 5G network.
How restricted are Assurance Wireless Free Tablets?
The following are the Assurance Wireless free tablet restrictions –
Local phone numbers are temporarily unavailable in some markets.
The device can be returned without difficulty within seven days, but they may charge you more to accommodate your requests to swap out equipment.
Lifeline benefits are limited to one per household and cannot be rolled over.
The state where you live and the availability of said smartphone will determine the make and model of the smartphone you purchase.
FAQs About Wireless Free Tablet
How much does Assurance Wireless limit access based on income?
Membership in the wireless assurance program is limited to people earning 135% of the Federal Poverty Line.
Where can a debtor obtain a free tablet computer?
A program called ACP helps you purchase debt-free tablets.
Who is providing these free tablets, and how can I obtain one?
Assurance Wireless Corporation is one of the leading mobile virtual network operator providers in the United States. This network service provider improves network performance and distributes tablets to individuals and families in need. As a result, Assurance Wireless provides free laptops, computers, and tablets to low-income families and individuals who apply.
How do you qualify for the Assurance Wireless Lifeline Program?
Your household needs to have an annual income of less than 135% of the Federal Poverty Line, or anyone in your family should participate in the government-aid programs that we shared above.
However, you may apply if you are currently unemployed and meet the other eligibility requirements for the Lifeline Assistance program. This program, however, will only allow one member of each household to receive a free tablet and discounted cell phone plans.
Is there a data cap on how much data I can use with Assurance Wireless?
Yes, you will get limited access to the internet with the Assurance Wireless Lifeline program.
Closing Comments
There you have it – a detailed article covering everything you need about Assurance Wireless free tablet. Assurance Wireless is one of the leading manufacturers that participate in the Lifeline program and offers free smartphones, tablets, and talk time and data services.
We tried to cover everything that you need to know about the program, the eligibility, the application process, and more. However, if you still have any questions, feel free to shoot them in the comment section below. Our team will try to respond ASAP.

Subscribe to Email Updates :