This article will provide you with all the information about Assurance Wireless and how to get free government phone and phone services from them.
So, without any further ado, let's get started –
Who Is The Assurance Wireless Provider?
Assurance is a famous telecommunications service provider owned by T-Mobile, and it offers individuals in need access to reliable and affordable phone services.
The provider participates in the Lifeline program and offers a standard Lifeline plan, including a monthly discount for voice minutes, texts, and data. The minutes, texts, and data may differ based on your state and eligibility. In addition, the unused minutes, texts, and data may be added to the following month's benefits.
Assurance offers the following benefits with the basic services.
Access to 911 emergency services
Free calls to customer care
Caller ID
Nationwide coverage
Voicemail and call waiting
What Is The Assurance Wireless Program?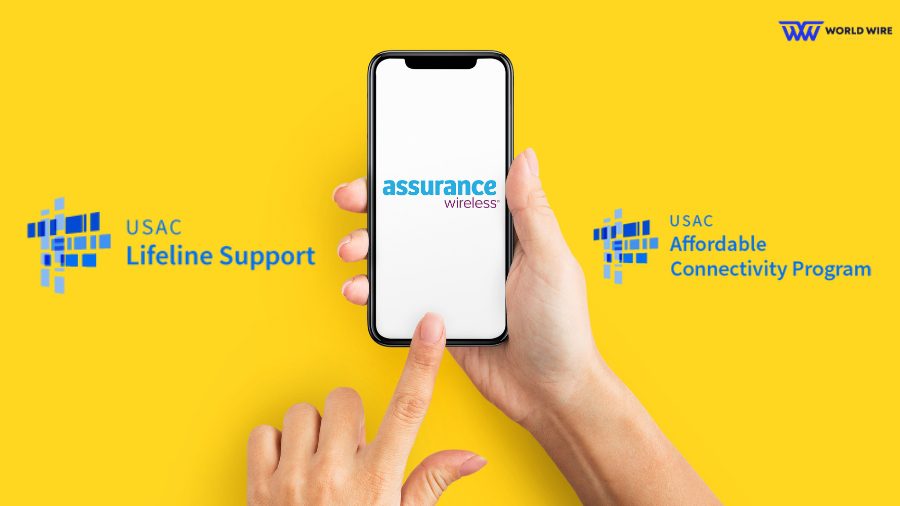 Assurance participates in the federal government Lifeline and Affordable Connectivity Program (ACP), offering low-income people free internet services.
The Lifeline program offers a monthly internet discount of up to $9.25 and up to $30 for Tribal land inhabitants, and the ACP program offers a discount of up to $30 to eligible families and up to $75 monthly discount for households on Tribal lands.
The ACP also offers a one-time discount of up to $100 to purchase internet-using devices such as laptops, desktop computers, phones, or tablets with a contribution of $10-$50. The provider offers one free government phone and service plan per household to eligible customers under these programs.
Since Assurance provides Lifeline and ACP benefits and a free phone under these programs, which are referred to as Assurance Wireless programs.
In fact, with more than 2 million customers, Assurance maintains its leadership in the lifeline program. After Access Wireless and Safelink Wireless. Assurance is the third-largest free phone provider in the United States.
Who Is Eligible For Assurance Wireless?
Individuals who meet the Lifeline and ACP requirements are eligible for Assurance Wireless free phone services. The eligibility requirements are different for every state, but the prerequisites for qualifying for any government assistance program include the following:
The applicant must be 18 or above.
The applicant should hold legal citizenship of the state where they apply for Lifeline and ACP programs.
You may check additional requirements to qualify for Assurance's Lifeline and ACP if you meet the above conditions. These are income and program-based eligibility. We have discussed both of these requirements in the section below.
Assurance Household Income Requirements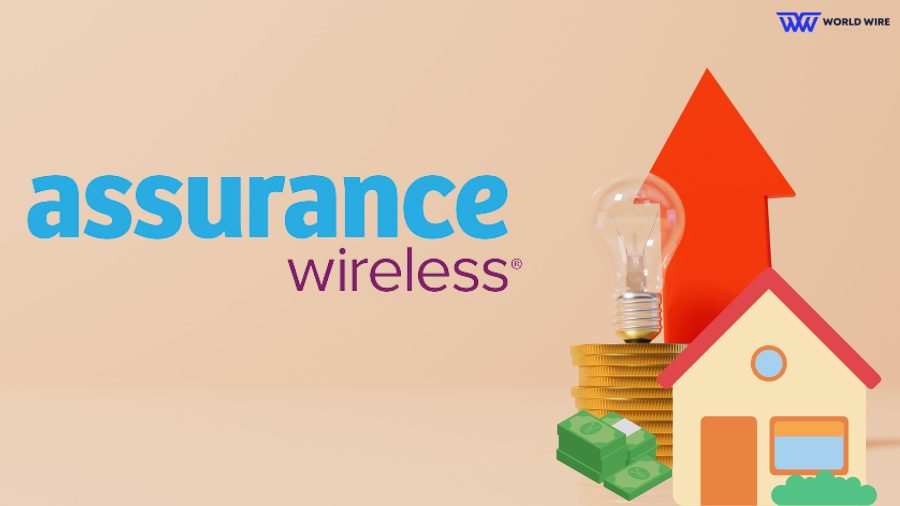 The income requirement is one of the eligibility for Assurance free services under the Lifeline and ACP program.
For Lifeline program
Your annual family income must be at or below 135% of the federal poverty guidelines to qualify for an Assurance Lifeline program.
Please note that these requirements vary according to the size of your family and are revised annually by the Department of Health and Human Services.
For ACP program
You can qualify for the Assurance ACP program on an income basis if your annual family income is at or below 200% of the federal poverty guidelines.
Assurance Program Requirements
If you do not qualify on your income basis, you may be eligible for Lifeline and ACP based on your other government-support program participation. You may check your or any family member's participation in the following programs.
Lifeline Program(Only in the case if you are applying for the ACP program)
Supplemental Nutrition Assistance Program SNAP or Food Stamps
Low Income Home Energy Assistance Program
National School Lunch Program
Women, Infants, and Children Program
Tribal TANF
Supplemental Security Income
Temporary Assistance for Needy Families
Federal Publish Housing Assistance/Section 8
Greater Avenue for Independence
Bureau of Indian Affairs General Assistance
Other state-specific programs
How To Apply For Assurance Wireless?
You can apply for Assurance Lifeline and ACP online through the provider's official website. Below we have mentioned the steps to apply for the program.
Open your browser and visit www.assurancewireless.com.
Enter your Zip code next to "Apply Now."
Next, click on the "Apply Now" icon.
The application form for your state's Assurance program (Lifeline or ACP, whichever is available, will appear on the screen).
Fill out the form with the required details.
Upload the necessary documentation to verify your eligibility.
Finally, submit your application and wait for the provider's response.
Note: If eligible, contact the provider at 1-888-898-4888 and speak to the company's representative. The representative will assist you to apply.
Assurance Wireless Coverage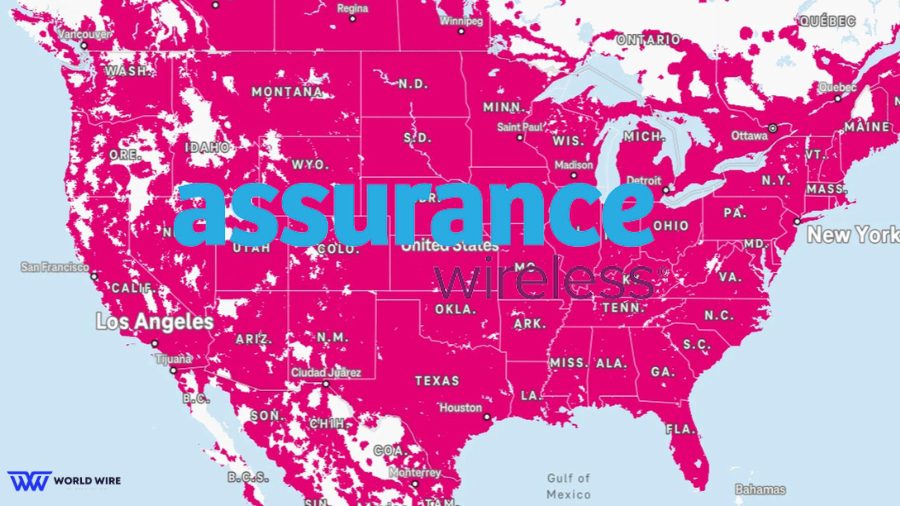 Assurance Wireless uses T-Mobile's networks to offer you the best cellular services. The provider offers mobile broadband internet services for smartphones and runs phones on the T-mobile network.
T-Mobile provides 2G, 4G LTE, and 5G broadband networks with strong coverage in big metropolitan areas and suburbs. However, the network needs modification in rural areas for robust coverage nationwide.
T-Mobile's 5G network is the county's leading and most reliable network, offering great internet speed and coverage. But you can only access T-Mobile's 5G network if you have a 5G smartphone. If you own a 5G phone, you can bring it to Assurance and use the country's top 5G network.
Assurance Wireless Compatible Phones
Assurance offers free phones to Lifeline and ACP-eligible individuals. The provider also offers a Bring Your Own Device (BYOD) program to bring your phone under the network to use its services. However, only some phones are compatible with the Assurance network.
Here is a list of Assurance-compatible phones that can be easily used with their network.
Alcatel OneTouch Cinch
Apple iPhone 7
Alcatel Dawn
Samsung Galaxy S22
Kyocera Hydro Reach
Moto G9 Power
ZTE Quest N817 Virgin Mobile
ZTE Quest
ZTE Tempo x
ZTE Quest Plus
ZTE Prestige 2
FAQ
Does Assurance Wireless provide a free phone?
Yes. The provider offers free phones to people who qualify for the Lifeline and ACP programs.
What network does Assurance use?
The provider uses T-Mobile networks.
Can I upgrade my Assurance-free phone?
You can upgrade your Assurance phone, but you will not likely get another free one. You can pay for an upgraded phone through Assurance or buy another one.
Can I have more than one Assurance free phone in my household?
The Assurance Lifeline program is limited to one benefit per household. Under the program, a household is considered any individual or group living together at the same address, sharing income and expenses.
Can I keep my current phone number when switching to Assurance?
Yes. The provider offers number portability, allowing you to keep your existing phone number when you switch to their service. You must provide your phone number and account information during the application process.
Can I use my phone with the Assurance service?
Yes. With Assurance's Bring Your Own Device (BYOD) program, you can use your compatible phone on the network.
What happens if I lose my Assurance Wireless free phone or it gets damaged?
In that case, you can contact the Assurance Customer Support team to get information on how to replace your device, which may involve receiving a discounted replacement or buying a new phone at your own expense.

Subscribe to Email Updates :