Are you looking for a way to get Free Government Tablet Assurance Wireless?If yes, then you have stumbled upon the right article.
Connecting with the online community and getting things done is important, but to do so, people require devices such as laptops, tablets, and other similar devices that allow them to connect with others and complete their work online.
However, these devices are out of reach for those with limited financial resources.
As a result, many governments, non-government, and service providers such as Assurance Wireless provide free wireless tablets to advance technology and assist the public. However, these programs are only available for low-income households.
This article will provide you with all the information about the free government tablet Assurance Wireless, its eligibility criteria, required documents, and the application process.
So, without any further ado, let's get started –
What is Assurance Wireless Free Tablet Program
In association with the federal government's Affordable Connectivity program ACP, Assurance Wireless free Internet program aims to bridge the digital gap in low-income families.
ACP is a federal government program that offers a monthly discount of up to $30 on nontribal lands and $75 on tribal lands on internet services.
In addition, ACP also allows its service provider, such as Assurance Wireless, to provide their eligible customer an ACP discount of up to $100 to purchase a tablet and other devices, such as laptops for low income.
However, the tablets are not completely free as per federal government guidelines. Assurance Wireless will charge you around $10 to $50 towards the price of the tablet.
But since the discount is so huge, it's called an Assurance Wireless free tablet.
How to Get Assurance Wireless Free Government Tablet 2023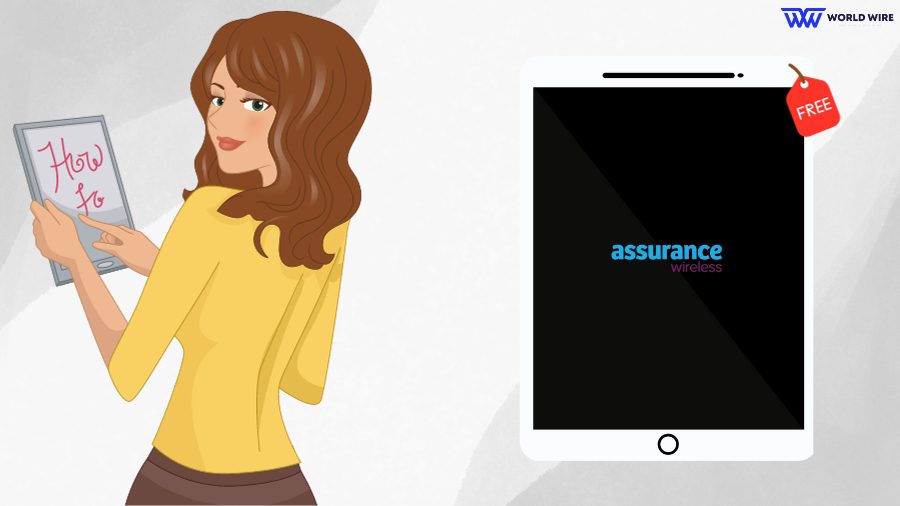 Currently, the Assurance Wireless free tablet is not available under the ACP program. However, you can still apply for an Assurance Wireless free phone.
If, in the future, an Assurance Wireless free tablet is available, you can get one if you are a low-income family member. All that is required is a simple check providing your proof of income. To be eligible, your household's annual income must be at or below 200% of the Federal Poverty Line.
Alternatively, you will also be eligible for the free tablet if you receive benefits from government aid programs, such as SNAP, free lunch, SSI, Section 8 housing, and Medicaid.
Eligibility for Assurance Wireless Free Tablet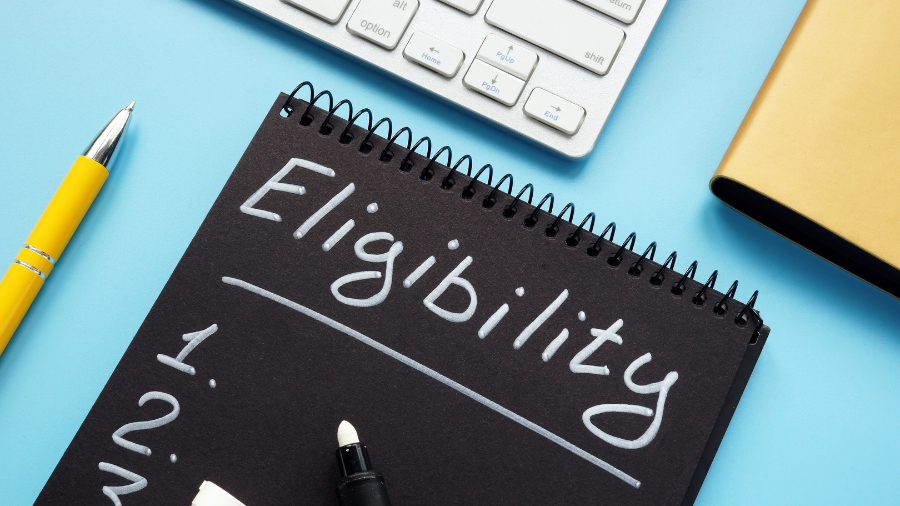 You will be eligible for a free government tablet Assurance Wireless, if you meet the ACP program eligibility criteria, but before that, make sure you meet the prerequisites. These are.
 You are 18 years or older
You are a permanent resident of the state you are applying from.
If you meet the prerequisite, please check the ACP program-specific eligibility criteria discussed in the next sections.
Income Eligibility
If you have an annual household income below 200% of the federal poverty guidelines, you will be eligible for a free government tablet, Assurance Wireless.
Program Participation Eligibility
If not by income, you can qualify if you or any member of your family participates in any of the programs mentioned below.
Lifeline Assistance Program
Medicaid
Food Stamps or Supplemental Nutrition Assistance Program (SNAP)
SSI (Supplemental Security Income)
Federal Public Housing Assistance (FPHA)
WIC (Special Supplemental Nutrition Program For Women)
Temporary Assistance For Needy Families ( TANF)
Free or Reduced Price School Breakfast Program
Food Distribution Program on Indian Reservations
Veterans' pension or survivors' benefits
Tribal Head Start
Tribal TANF
Federal Pell Grant in the current year.
Documents Required
You must fulfill certain requirements to recieve Free Government Tablet Assurance Wireless and also provide some important documents to prove your eligibility.
Here are the accepted documents according to eligibility.
Income Documents
To prove your low income, provide the following documents.
Current Income Statement from your employer
Child Support Award
Divorce Decree
Paycheck Stub
Veterans Administration statement of benefits
Unemployment or Workek's Compensation statement of benefits
Program Participation Documents
If applying for the Assurance Wireless free tablet on a program participation basis, provide the following documents.
Government Approval letter
Benefit Award letter
Statement of benefits
Benefit verification letter
Age, Identity & Address Documents
Apart from eligibility, you must also provide certain documents proving your Age, Identity, and permanent residency in the state.
Birth certificate
Passport
U.S. driver's license
Government-issued, military, state, or Tribal ID
Utility Bill
Permanent Resident card or Green Card
Certificate of U.S Citizenship or Naturalization
Certificate of Emancipation ( for Emancipated minors)
How to Apply for a Free Government Tablet Assurance Wireless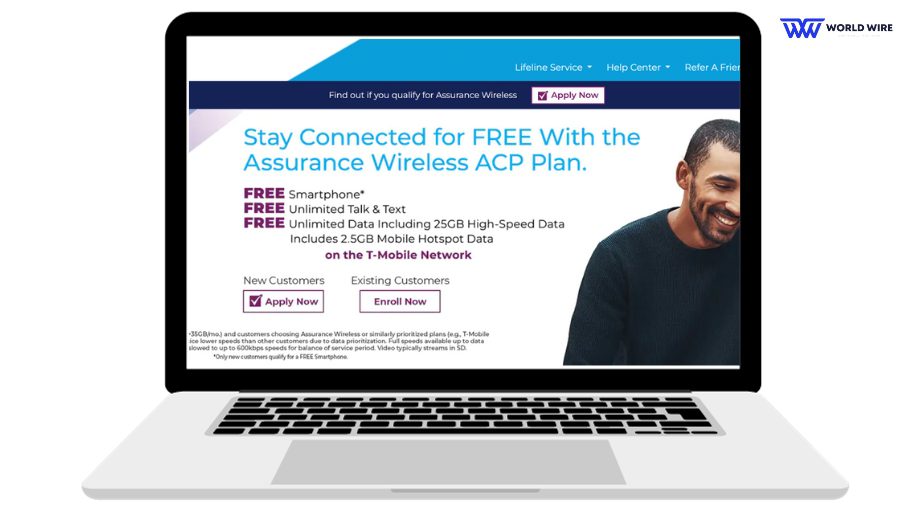 Here are the steps to apply.
To apply for an Assurance Wireless free tablet, Visit "https://www.assurancewireless.com/"
Click on the "Apply Now" button.
A window will appear, and you must enter your zip code and Email Address there.
Once you enter your zip code, you will be redirected to your state's Assurance Wireless free tablet application page.
Please fill out the fields mentioned to submit your complete application.
Once your application is received, Assurance Wireless will review it to determine eligibility.
If you qualify, you can get a free government tablet Assurance Wireless, it will be delivered within 7-10 days.
Free Government Tablet Assurance Wireless Models
Although it's not revealed which model of Assurance Wireless free tablet you will be getting, there are good chances that you will receive tablets from brands such as Lenovo, Samsung, Amazon Fire tablet, Apple, etc.
Here are a few of the tablets you can get under the Assurance Wireless free government program.
iPad mini
Amazon Fire HD 8
Amazon Fire HD 10
Alcatel OneTouch Tab 7
Samsung Galaxy Tab A 8.0
Lenovo Tab M8
How to track the status of the Assurance Wireless Free Tablet Application?
A 6-digit application ID for your account and your home zip code is required to track the status of your Assurance Wireless application for a free Government tablet.
Your PIN can be any number between 6 and 10 digits in length. It's also included in your welcome email; you can always double-check if you forget.
Is it possible to get Assurance Wireless Free Government Tablets through the Lifeline program?
Yes, Lifeline is one of the eligible programs to qualify for Assurance Wireless ACP. So, during the Assurance Wireless ACP program application process, choose Lifeline as your eligibility.
Benefits of The Assurance Wireless Free Tablet Program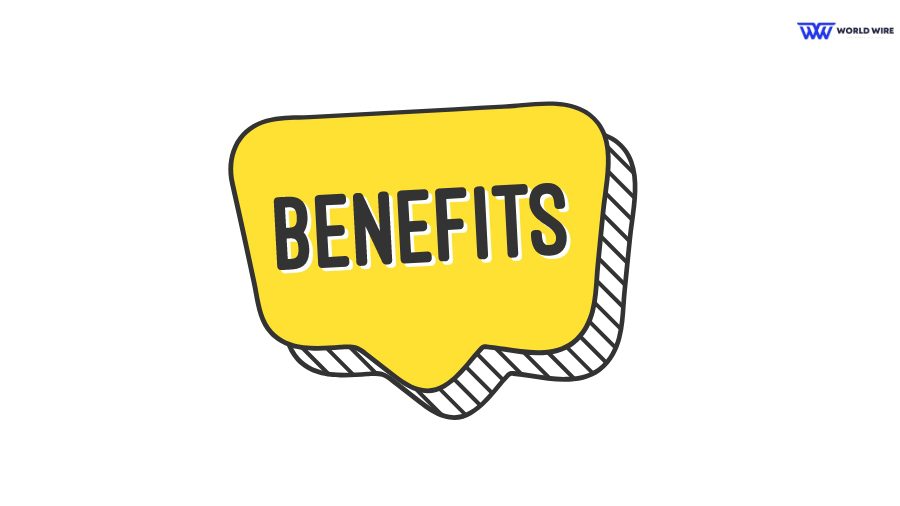 Those who join the Assurance Wireless Lifeline and ACP program will receive numerous benefits, which include –
Free monthly 25 GB high-speed data and 2.5 Mobile hotspots.
You can send and receive as many texts as you want every month, and they will work in any state.
A new or refurbished Android-based smartphone.
A fantastic service with no activation fees or commitments of more than a year.
Additional data or minutes, or both, can be added.
You can upgrade your old smartphone to a new one for a reasonable price.
Caller ID, call waiting, and access to the country's largest and fastest 5G network.
Have you read about how to obtain a government phone from AirTalk Wireless?
How restricted are Free Government Tablets Assurance Wireless?
The following are the Assurance Wireless free tablet restrictions –
These tablets are only for Low-income people
The device can be returned without difficulty within seven days, but they may charge you more to accommodate your requests to swap out equipment.
Lifeline and ACP benefits are limited to one per household and cannot be rolled over.
The state where you live and the availability of said smartphone will determine the make and model of the smartphone you purchase.
FAQs About Free Government Tablet Assurance Wireless
What is the income limit for Assurance Wireless?
Your annual income to qualify for Assurance Wireless must be below 135% of the Federal Poverty Line.
Other ways to get free tablet for low-income people?
Many government and nonprofit organizations, such as The Salvation Army, EveryoneOn, Freecycle, and The On It Foundation, can help you get a free government tablet for low-income.
Who is providing these free tablets, and how can I obtain one?
Assurance Wireless Corporation is a leading mobile virtual network operator provider in the United States. This network service provider improves network performance and distributes tablets to individuals and families in need. As a result, Assurance Wireless provides tablets to low-income families and individuals who apply.
How do you qualify for the Assurance Wireless Lifeline Program?
Your household needs to have an annual income of less than 135% of the Federal Poverty Line, or anyone in your family should participate in the government-aid programs we shared above.
However, you may apply if you are unemployed and meet the other eligibility requirements for the Lifeline Assistance program. This program, however, will only allow one member of each household to receive a free tablet and discounted cell phone plans.
Is there a data cap on how much data I can use with Assurance Wireless?
Yes, you will get limited internet access to up to 25GB with the Assurance Wireless Lifeline and ACP program.
Closing Comments
There you have it – a detailed article covering everything you need about the free government tablet Assurance Wireless. Assurance Wireless is one of the leading manufacturers participating in the Lifeline program and offers free smartphones, tablets, talk time, and data services.
We tried to cover everything you need to know about the program, the eligibility, the application process, and more. However, if you still have questions, please ask them in the comment section below. Our team will try to respond ASAP.
Signup For Our Newsletter