BET Awards Live Stream 2020: Where To Watch & How To Watch Online Awards: Know-how and when to watch the BET Awards this Sunday sitting right at the comfort of your house! The BET awards are an American show established in 2001 by the Black entertainment television network to celebrate African Americans and other minorities in the field of music, sports, and other entertainment areas!
BET Awards Live Stream 2020
It is one of the biggest shows that recognized the rising black talent of the industry, and we have the news on how you can watch it this Sunday! The iconic award show will stream on 28th June 2020, which has definitely sorted our weekend plans. The show has power-packed performers linked up, and musicians like Alicia keys, Chole X Halle, John Legend, and many more will perform in the show, and after this lineup, we're sure you wouldn't want to miss even a minute of the play.
The show will be hosted by the comedian Amanda Seales of "Insecure," which is significant because this show was meant to stand for the celebration of the Black artists and culture! Over the past few months, we have seen the impact of how black lives matter, and we have also seen how the world stood together in the protest for George Floyd.
BET Awards Watch Online
You can continue to show your support by celebrating and acknowledging the importance of black artists in the field of entertainment. These artists have given the pop culture a twist of their own, and this is such a proud moment of every fan out there to see their inspiration being acknowledged for the work they do!
Where and when to watch the BET awards?
The show will be live at 8 pm ET across all the Viacom CBS networks like BET, BET HER, and will also have a national broadcast premiere on CBS.
It will be premiering on Sunday, i.e., 28th June and starts at sharp 8:00 pm ET/PT and 7:00 pm CT.
There is also a pre-show that you can watch that will be hosted by Terrence J and Erica Ash that will feature a lot of celebrities, nominees, and famous guests. You can watch that at 7 pm ET/PT.
We also have a list of performers who might make you interested in watching the big show!
Lil Wayne, DaBaby, D smoke, Jennifer Hudson, Jonathan McReynolds, Kane Brown, Roddy Ricch, Usher, Wayne Brady, and many huger artists are set to put up an excellent show for the audience.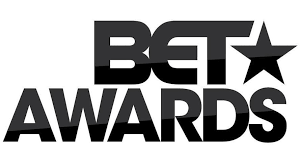 With such a fantastic lineup who would want to miss a great show that will be telecasted on television amidst the pandemic period. What better way to enjoy the weekend than this?
This is your time to show support to the artists who inspire you and make good music. It is so essential seeing the times today to let people know that black lives matter and that no should be denied the fundamental rights just because of the color. Most of the artists are gaining popularity because of how good they are as musicians, and their passion for it is undeniable. With this, we hope you have an outstanding weekend with such a great show lined up to blow your mind!

Subscribe to Email Updates :