There's no official word on this yet, but Biden has allegedly said that Trump should be prosecuted for his involvement in the January 6 riots. It's still unclear what will happen, but it seems Biden is serious about taking down Trump.
This statement is notable, as Biden has been a vocal opponent of Trump throughout his presidency. According to The New York Times, Late last year, Mr Biden informed members of his inner circle that the one-term president was a threat to democracy and that action should be taken against him.
However, the president apparently never conveyed it directly to Attorney General Merrick Garland, who is in charge of the Department of Justice and is supervising cases linked to the attempt of Mr Trump's supporters to prevent Mr Biden's election victory from being certified.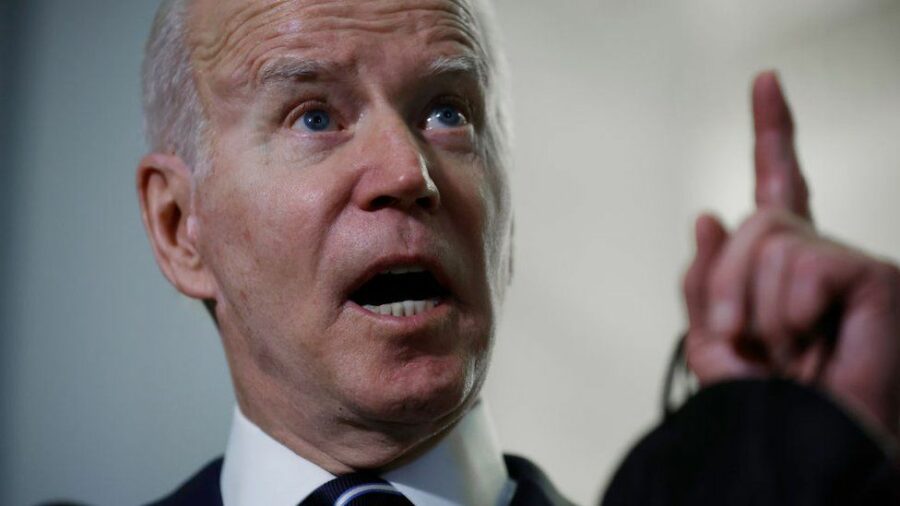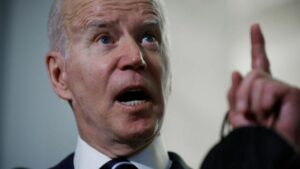 "And, while the president has never expressed his displeasure directly to Mr Garland, he has privately stated that he wants Mr Garland to act less like a ponderous judge and more like a prosecutor willing to take decisive action over the events of January 6," the newspaper reported on Saturday.
It occurred only one day after Mr Garland assured reporters that he and his team of prosecutors would "follow the facts of the law wherever they may lead" and would do "the right thing."
According to White House spokesman Andrew Bates, the president believes Mr Garland has "decisively restored" the Justice Department's independence. Mr Bates added, "President Biden is immensely proud of the attorney general's service in this administration and has no role in investigative priorities or decisions."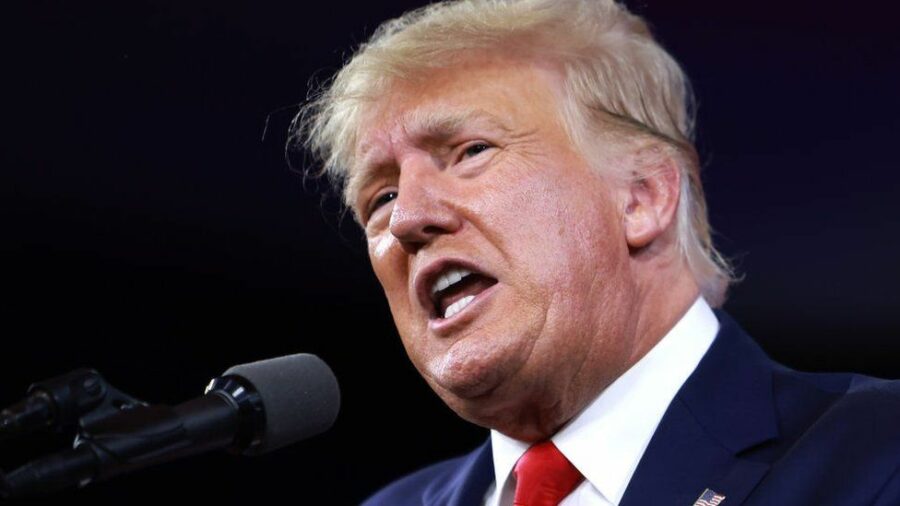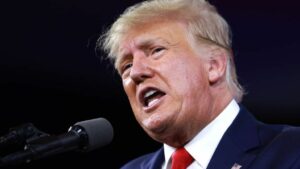 Last week, it was revealed that official White House records from January 6, 2021, indicate a more than seven-hour break in phone calls to or from former President Donald Trump during the Capitol Hill incident.
This omission excludes phone talks between Mr. Trump and other persons who took place during the incident, such as House Minority Leader Kevin McCarthy and Republican senators Mike Lee and Tommy Tuberville.
The difference is most likely explained by calls made on mobile phones rather than through the White House switchboard.
About Merrick Garland
On November 13, 1952, Merrick Brian Garland was born. He is an American lawyer and judge who has been the 86th Attorney General of the United States since March 2021. From 1997 until 2021, he was a circuit judge on the United States Court of Appeals for the District of Columbia Circuit. Garland, a native of the Chicago region, received his undergraduate and law studies at Harvard University.
He practised corporate litigation at Arnold & Porter and worked as a federal prosecutor in the Department of Justice, where he played a key role in the investigation and prosecution of the Oklahoma City bombers after serving as a law clerk to Judge Henry J. Friendly of the Court of Appeals for the Second Circuit and Supreme Court Justice William J. Brennan Jr.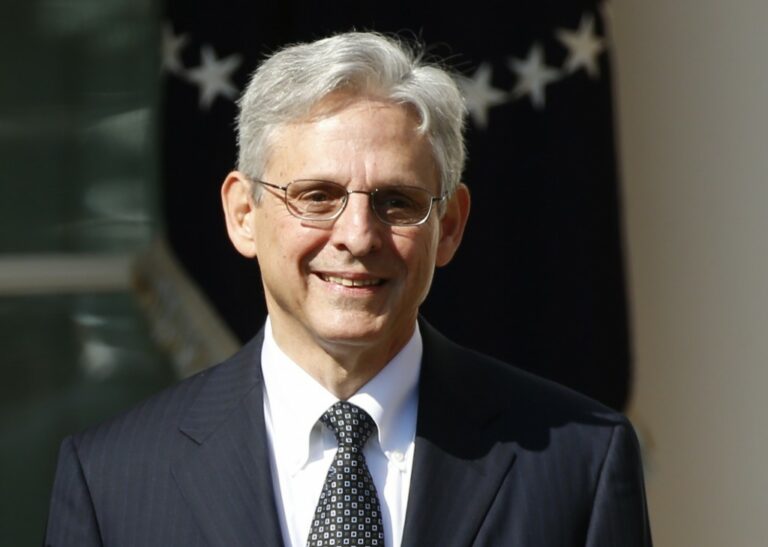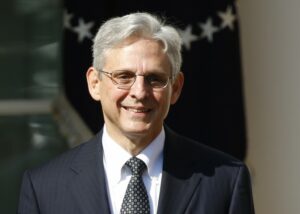 In March 2016, President Barack Obama, a Democrat, nominated Garland to fill the position left by Antonin Scalia's death as an associate judge of the Supreme Court. The Republican Senate majority, however, declined to schedule a hearing or vote on his candidacy.
The Senate majority's unusual refusal to consider the nominee was very contentious. Garland's nomination lasted 293 days (by far the longest on record), and it expired on January 3, 2017, at the conclusion of the 114th Congress. President Donald Trump, a Republican, eventually nominated Neil Gorsuch to fill the vacancy, and the Republican Senate majority approved him. In January 2021, President Joe Biden nominated Garland to be Attorney General. In March, he was confirmed by the Senate.
Garland's Notable Cases
Garland is regarded as a judicial centrist and moderate.  NPR's Nina Totenberg and Carrie Johnson classified Garland as "a moderate liberal, with a definite pro-prosecution bent in criminal cases". According to Tom Goldstein, the founder of SCOTUSblog, "Judge Garland's record demonstrates that he is essentially the model, neutral judge." Everyone agrees that he is clever.
His viewpoints avoid very broad generalizations. Garland is known for his collegiality, and his judgments seldom elicit criticism.  Garland had written fifteen dissents in his two decades on the court as of 2016, fewer than his colleague Judge Brett Kavanaugh, who had written 17 dissents in the preceding decade.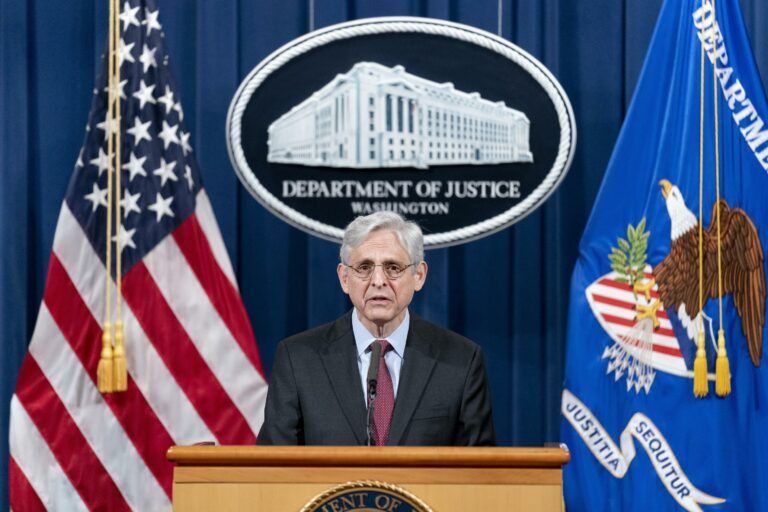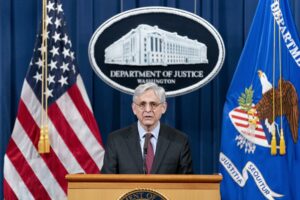 Garland has adopted a wide view of whistleblower protection legislation, such as the False Claims Act (FCA), which establishes a private right of action against people who cheat the federal government. Garland, for example, wrote for the court in the United States ex rel. Yesudian v. Howard University (1998), declaring that a plaintiff saying he was fired by Howard University for whistleblowing may sue under the FCA for retaliation.
Garland dissenting in United States ex rel. Totten v. Bombardier Corp. (2004), where the court, in a decision prepared by Judge John Roberts, determined that the FCA did not apply to fraudulent claims filed against Amtrak because Amtrak is not the government.
The First Amendment
Garland has "tended to take a broader view" of First Amendment rights, according to Goldstein. "Judge Garland's rulings reflect a preference for open government." in instances concerning the Freedom of Information Act and similar statutes pertaining to government openness.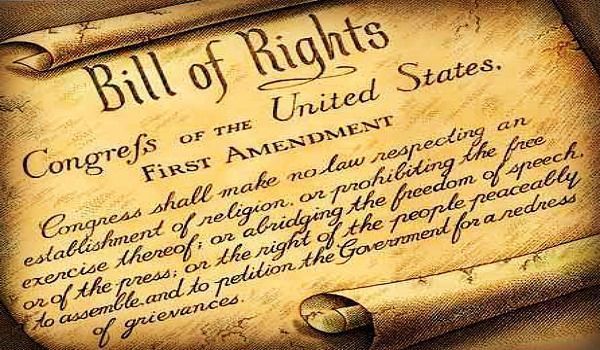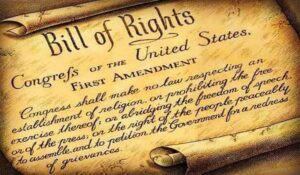 Garland wrote for a panel unanimously rejecting the agency's Glomar answer and ordered it to handle the ACLU's FOIA request alleging targeted murders by CIA drones in ACLU v. CIA (2013). Garland wrote for a unanimous panel in Cause of Action v. FTC (2015), striking the agency's restriction on FOIA fee exemptions to big news outlets.
Merrick Garland's Personal Life
Garland and his wife, Lynn, married in September 1987 at the Harvard Club in Manhattan. Samuel Irving Rosenman, Lynn Rosenman Garland's grandpa, was a justice of the New York Supreme Court (a trial-level court) and a special counsel to Presidents Franklin D. Roosevelt and Harry S. Truman.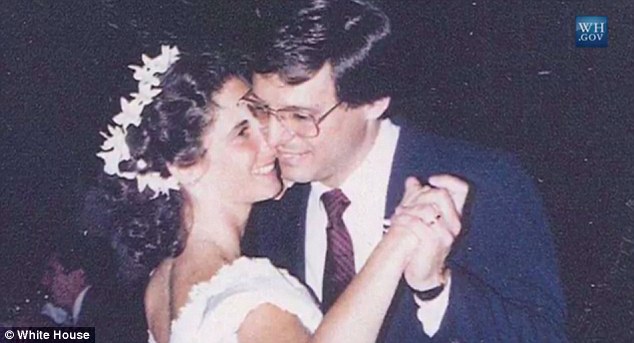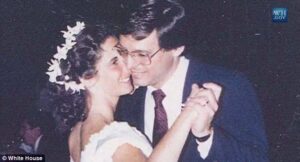 She graduated from the Brearley School in Manhattan, earned a bachelor's degree from Harvard University, and a master's degree in operations management from the MIT Sloan School of Management. Her father, Robert Rosenman, was a partner at Cravath, Swaine & Moore in New York. She counselled the government and non-profit organizations on voting system security and accuracy concerns as of June 2018.

Subscribe to Email Updates :