Bleave App: Recently there's been an uproar for boycotting Chinese products amid the criticism over the Covid-19 pandemic. The situation was fuelled up even more when there was a border stand-off with the People's Liberation Army at the LAC (Line of Actual Control). While #BoycottChina were among the trending hashtags on Facebook and Twitter, an app called 'Bleave- Better Apps for Android' gained tremendous popularity among folks with its ability to replace Chinese apps with their best alternatives. Talking about the app, Bleave is developed by a Mumbai-based tech blog company 3nions. 
Bleave App
You can totally trust this app as it equips all the essential information about the developers including address and website. The best part is, it does not ask for the permission on your devices and therefore there's nothing to concern. Also, it comes with its own privacy policies which is indeed the apps' greatest factor. 
Currently, it is only available for Android devices. 
Bleave App features:
Developed in India

Automatically detects Chinese apps

Suggests better alternative apps

Absolutely safe to use

It has its own privacy policies

Does not ask for the permission on your device
How to use Bleave?
There's no app on Playstore that comes with such a simple functionality (I mean literally) as Bleave. Its user interface is so straightforward that individuals of any age group can use it hassle-free.   
Here's how the app works: 
Download

Bleave App

and install it.

Once installed, it will start scanning and show you the list of Chinese Apps your device has.

Next, you'll have the option to replace them with non-chinese apps. 

Once you click on Replace it will take you to another Window where Apps with similar functionalities will be suggested. 

Now, you can Install the Alternative or simply remove the selected Chinese app.

That's it!
You can also suggest the developers of the app, a Chinese app which they didn't incorporate into their system.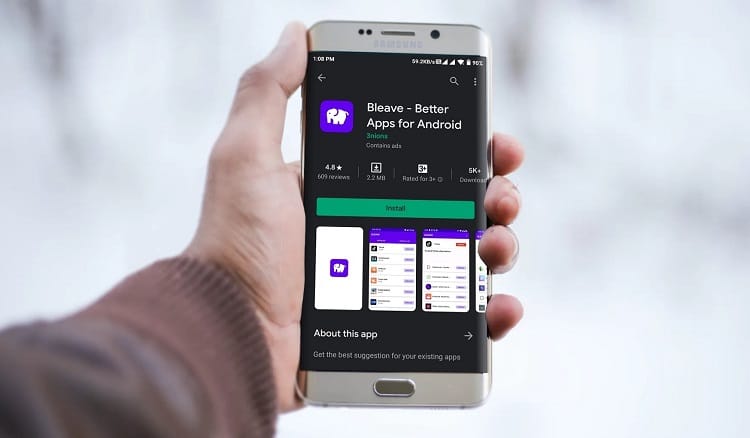 Final words
To sum it up, Bleave is a genuine app and is totally safe and secure to use. It does what it is intended to do. There are no such hidden activities within the app. You're even allowed to check the uninstalled list under the uninstalled tab and keep a record of all the apps on your device for smooth functioning. All in all, if you want to get rid of all the Chinese apps on your Android device, install Bleave and you're good to go. 

Subscribe to Email Updates :