Brutal West Indies in the seventies: In the seventies, Sabina Park Kingston's pitch was considered to be the West Indies' fastest pitch. After losing the Port of Spain Test in 1976, the West Indies removed two of their three spinners to fast bowlers Wayne Daniel and Weyburn Holder. They were incorporated into the squad.
This meant that the host team landed in the final Test with four fast bowlers. Lloyd won the toss and allowed his fast bowlers to use the pitch first.
But the initial Indian pair of Sunil Gavaskar and Anshuman Gaekwad did not have much impact. Holdings were forcing the batsmen to bounce on every ball.
When he bowled full length after a long time, Gavaskar drove him for four runs at the mid-wicket boundary. After this, the bouncer hit by Holding almost blew Gavaskar's head.
Gavaskar somehow eliminated himself from the ball. But his cap fell down in this affair. He was lucky that he did not fall on the wicket.
Brutal West-Indies in the seventies- The scariest Test Match ever played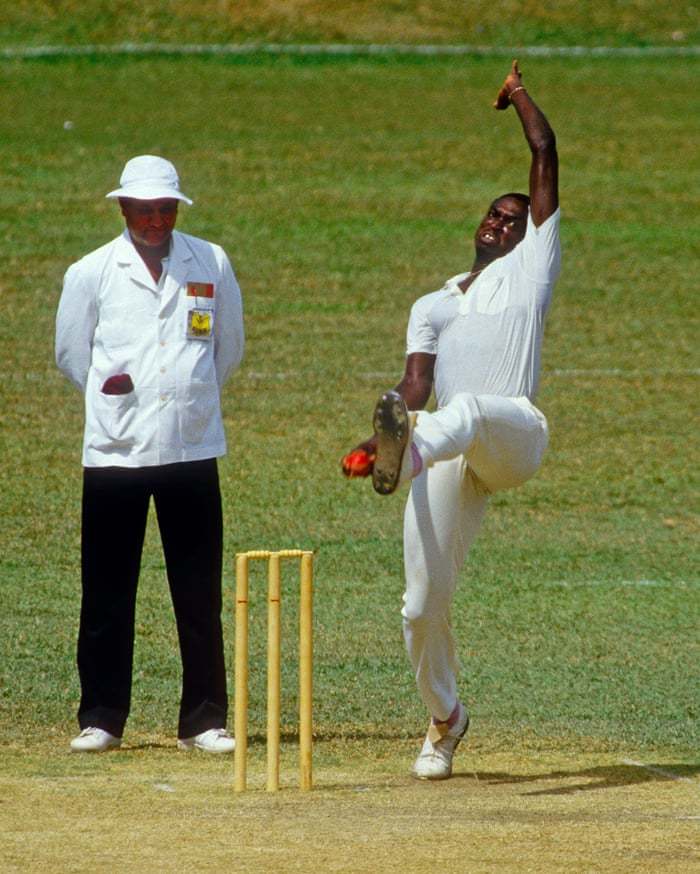 Reminiscent of bodyline series
On that day, the bowlers of the West Indies bowled so deadly that the 1933 Bodyline Series was recalled. Then England captain Douglas Jardine devised a special strategy under Harold Larwood to control Don Bradman.
Like Jardine, Lloyd wanted to win that match against India at all costs. In 1932, as the main target of the English team was Bradman, in 1976 the enemy of the West Indies team was No. 1 Sunil Gavaskar.
An hour after lunch, when the West Indies had no success, Lloyd called his trump card Michael Holding again to bowl. He fielded 'Ambrella' for Gavaskar and put both Julian and Fredericks on the leg slip.
Holding then informed the umpire that he would bowl round the wicket.
Insertion of Beamers with Bouncers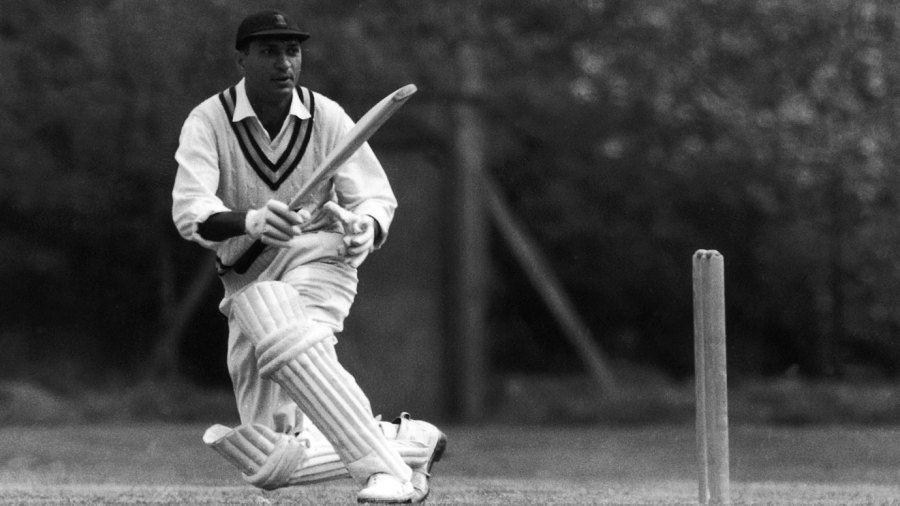 Sunil Gavaskar and Anshuman Gaekwad prepared themselves for the bouncer's show. But Holding and Daniel took several steps forward from this.
He started throwing bouncers as well as beamers which could prove fatal at that speed. After throwing the beamer, both the bowlers tried to show that the ball had accidentally slipped from their hands. But it was clear that he is doing this intentionally.
Holding and Daniel not only had the support of their captain, but the spectators watching the match were also supporting them by shouting.
Gavaskar writes in his autobiography 'Sunny Days',' It would be wrong to call Jamaican audiences as spectators. For them, the use of the word 'mob' would be better. 
When Holding was bombarding us with bouncers above, voices were coming from the stands, 'Kill Him, Man! Hit Snow Hon! Knock His Head of Mike! His stand was so biased that he did not clap our shots even once. Once when I hit Daniel with a four, I asked him to clap. From there, I only heard the sound of laughter.
All fielders behind wickets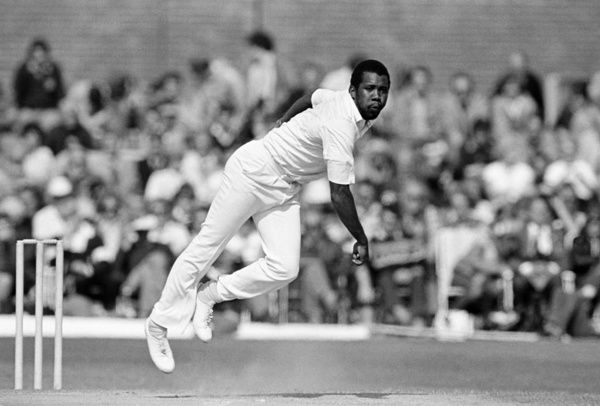 Later, Anshuman Gaikwad while talking to the BBC about the match said, 'The pitch was so tight that the spikes of our shoes were not going into it. The West Indian bowlers were consistently performing short balls, but they were not able to get us out. He did not put a single fielder in front of the wicket. "
"I remember Lloyd had four slips, two lanes, a deep fine leg, a short leg, and a point field for Daniel. Like holding, Daniel was also throwing beamers in almost every over and as a shock ball. I was practicing as a yorker. "
"Gavaskar was so upset after throwing three or four bouncers in each over that he complained to the umpire at the drics interview. The umpire responded with a laugh," You are probably not accustomed to this type of bowling. On hearing this, Gavaskar got angry. When I tried to calm him, he said, "I want to see my son. I don't want to die."
Centenary participation for the first wicket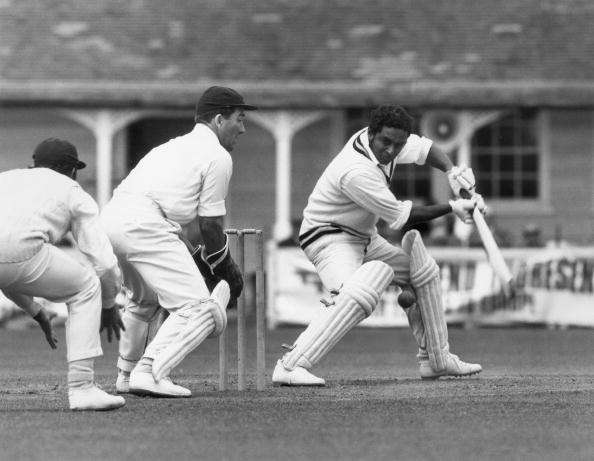 Sunil Gavaskar was not against hooking the ball. But you can hook a half-bouncer in an over, but what will you do when almost every ball of the over is a bouncer.
Later Sunil Gavaskar wrote in the August 13, 1995 issue of a Sports star, 'A ball of holding crushed my left-hand finger between the bat's handle. After that, it became difficult to hold the bat with that hand. Playing the short pitch ball, my lower hand started dropping the bat, because I was not able to hold the bat firmly.
Gavaskar, however, remained frozen and completed his half-century by hooking the holder's ball. After a while, Gavaskar was out on Holding's Yorker. He played that ball on his own stump, and India's first wicket fell at a score of 136. 
On the first day, only 67 overs were bowled, and at the end of the day's game, India's score was 178 runs for 1 wicket. The other day the headline of the West Indian newspaper was 'India's dull batting.'
The ball hit behind Gaikwad's ear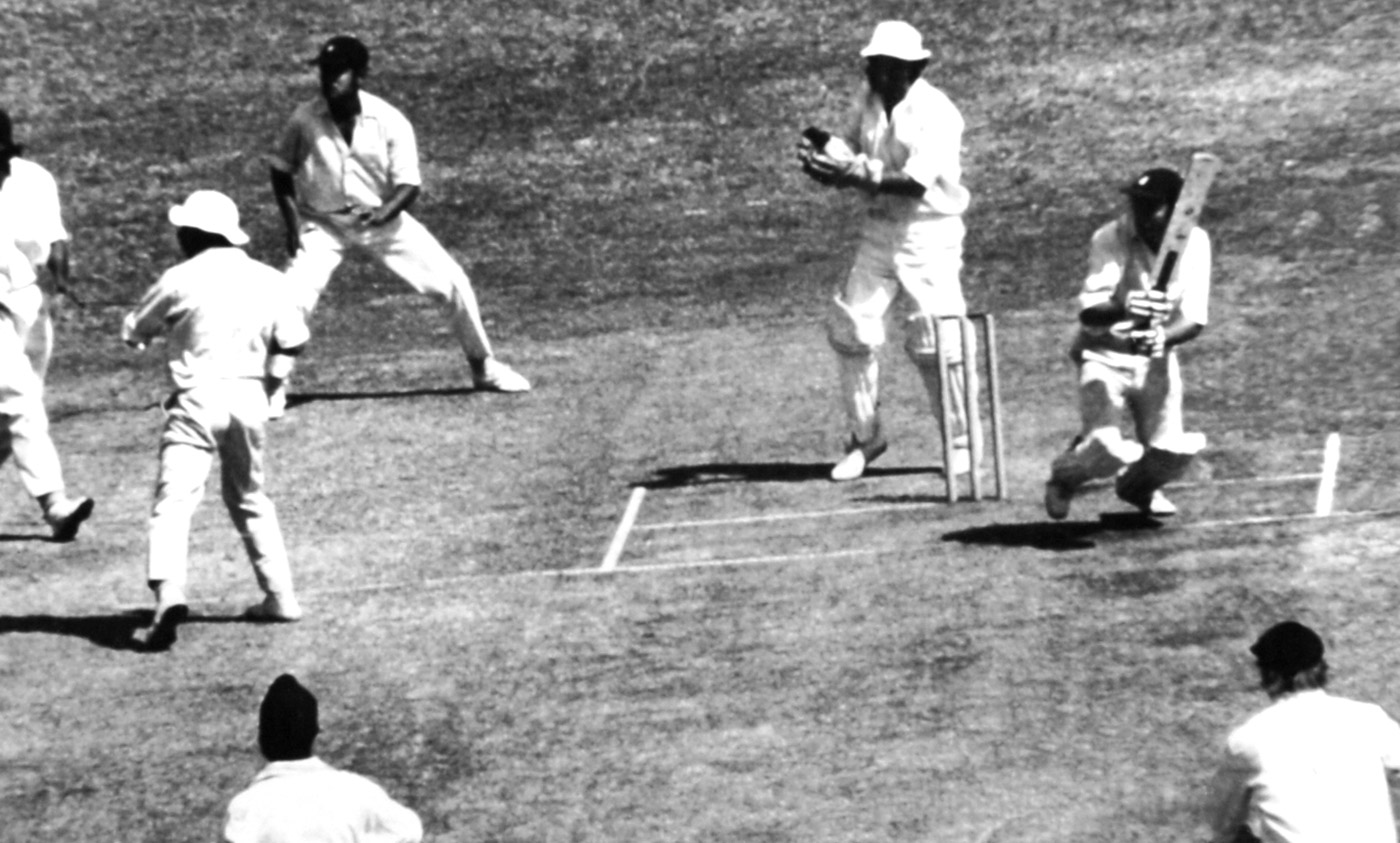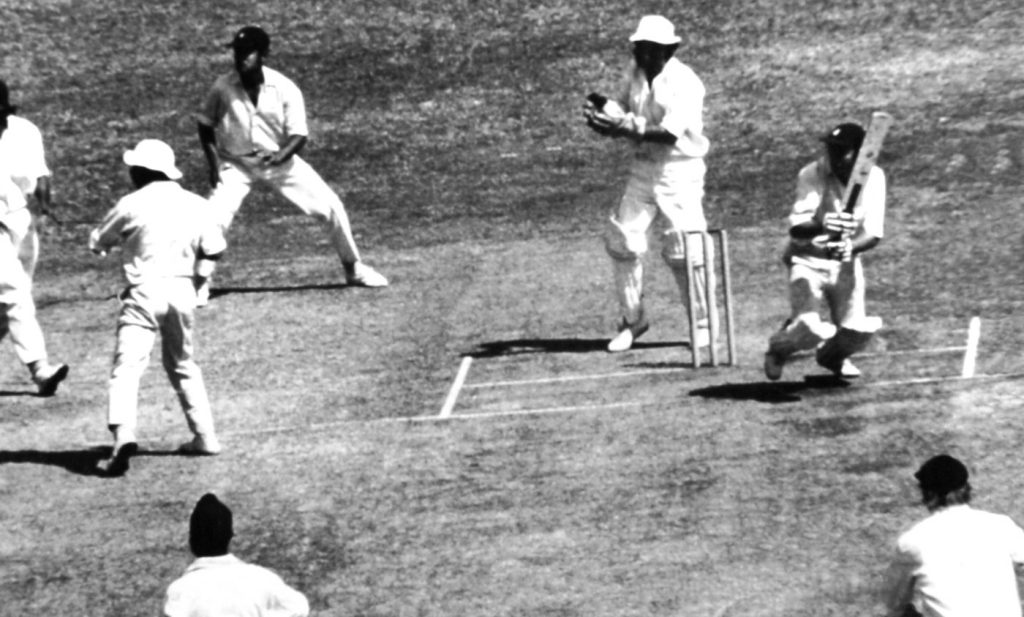 The next day, when the score reached 199 for 1 wicket, Lloyd took the second new ball. Holding then threw a ball that Mohinder had to play in front of his mouth to save his face and Julian took an easy catch.
New batsman Vishwanath was also welcomed with short pitch balls. He was lucky that he did not get hurt. But the fate of Gaikwad was not so good.
Holding threw him such a fast bouncer that he felt behind his ear. His glasses flew away, and Gaikwad fell down. Blood was coming out of his ear.
Instead of getting upset at this scene, the audience of Sabina Park was jumping and cheering. When Gaikwad arrived at the pavilion, no one was ready to take him to the hospital.
After a long time, he was taken to the hospital. Team manager Pauli Umrigar accompanied him.
Later he wrote, 'I was about to sit in the car to come back to the ground that I got a call that I should stay there because another player is coming to the hospital. 
First Viswanath came to the hospital, and after him, Brajesh Patel was also taken there. Clearly, it was intimidating bowling, and the umpire did not take any step to stop the violation of Rule 46.
Vishwanath and Patel also injured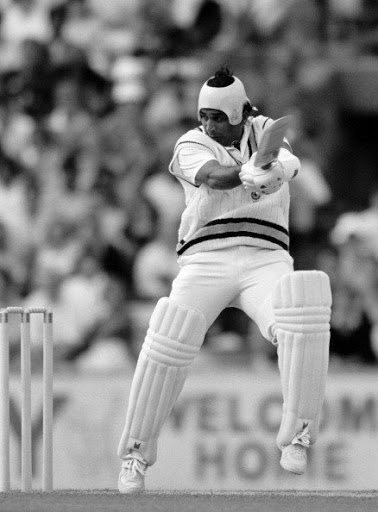 Vishwanath's middle finger broke when he came in between a very fastball and bat.
And then it was just that the ball touched his bat and went towards the slip where he was caught. On one side, the short ball hit Brajesh Patel's face, and he got three stitches on the lip, and he had to cut his mustache with a very hard extension.
When India's score reached 306 for 6 wickets, Bedi announced the end of the innings.
Later Lloyd said in a statement, 'Actually there was a place on the pitch where the ball was risking dangerously. There was no mistake of the bowlers because runs were also scored on this pitch.
Wangsarkar started second innings with Gavaskar
When the West Indies team came to bat, Roy Fredericks hit the ball, but umpire Gosaini's finger did not rise.
The West Indies team scored 391 runs. In this way, they got a lead of 85 runs in the first innings.
Chandrasekhar took five wickets while bowling with a broken thumb.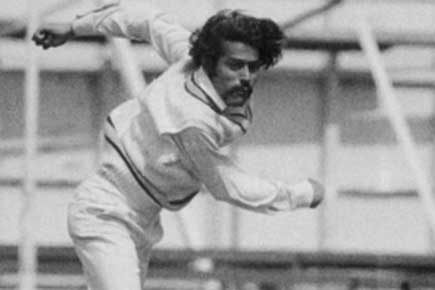 Chandrashekhar's left thumb was broken while trying to catch Lloyd on his own ball. Bishan Bedi also took 2 wickets with his injured finger. 
There was no question of Gaikwad batting in the second innings. A 'nerve' of his left ear was injured, and he used to hear the whistle sound from his ear for several days after returning to India.
The injury of Vishwanath and Patel also meant that to save this match, the rest of the Indian batsmen had to play the best innings of their lives. Later, Dilip Vengsarkar while talking to the BBC, said, 'I batted at number 5 in the first innings. 
In the second innings, I came to open with Sunil Gavaskar. I requested Gavaskar that I be allowed to strike first. Gavaskar refused to accept this, saying that it is the duty of the senior player to play the first ball. 
You will not believe that the first ball of the holding not only came off the top of Gavaskar's head, but he also went above the wicketkeeper for four runs of the bye. If I had played that ball, that bet would have hit my mouth because I am taller than Gavaskar.
Bedi declared innings at 5 for 97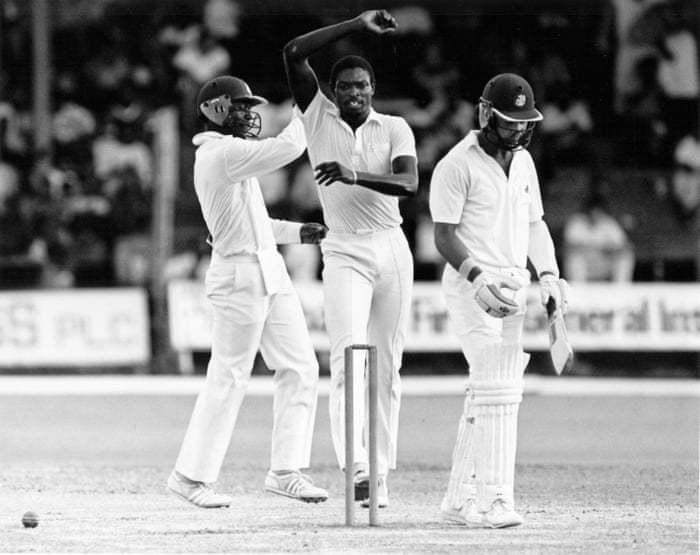 Sunil Gavaskar could score only 2 runs in this innings. Later Bedi said, "When India's first wicket fell on a score of 5, the score was actually 5 for 4 because Gaikwad, Vishwanath, and Brajesh Patel were all three injured."
The score on the right was 6 wickets for 5 runs because both Bedi and Chandrasekhar were also injured in their fingers and they could not even hold the bat. Wangsarkar scored 21 runs.
But the best batting was done by Mohinder Amarnath who scored 60 runs with 3 sixes. A ball of holding hit Madanlal's head. He got bold on the next ball. Venkataraghavan was also dismissed on the same score. At that time India's score was 97 for five wickets.
On the same day, Surendra Amarnath was taken to the hospital for an emergency operation of 'Appendix'.
In this test match, all 17 players of India had fielded at some time. When Not Out Kirmani along with Venkataraghavan also returned to the pavilion, it was considered the most bizarre 'declaration' of cricket history.
Bedi later clarified that he had no choice but to end the innings, as he and Chandrasekhar were not in a position to bat. At that time, only 13 runs were to be scored in the second innings to win the West Indies. He accomplished this goal very easily.
Michael Holding expressed his embarrassment.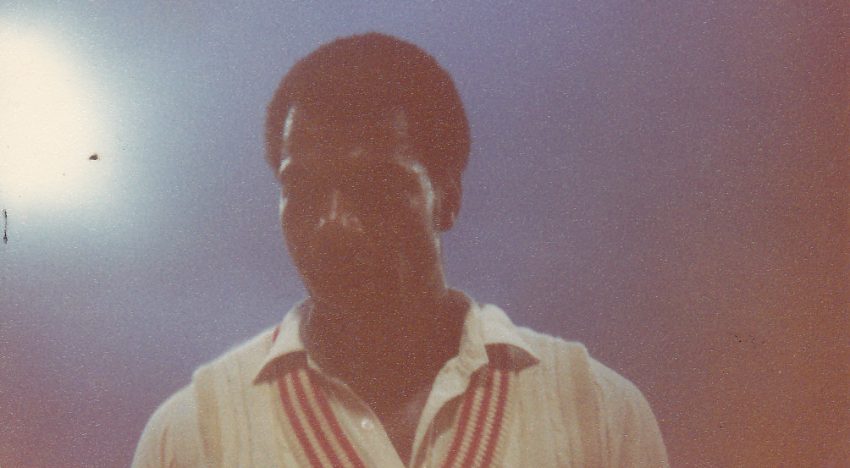 The West Indies won the match by ten wickets, and it was from here that they started a strategy to feed four fast bowlers.
Later Rajan Bala wrote in his book 'The Covers Are Of' that 'Michael Holding accepted from him that he will always be embarrassed for this test'. 
Michael Holding also wrote in his autobiography 'No Holding Back', 'I have never been comfortable with the way we were asked to bowl. But it was a test match between the two countries. 
If my team and captain wanted this, then I said so. Later, when our team settled down, and Lloyd became more experienced as a captain, we got to win.
Such a strategy was not needed.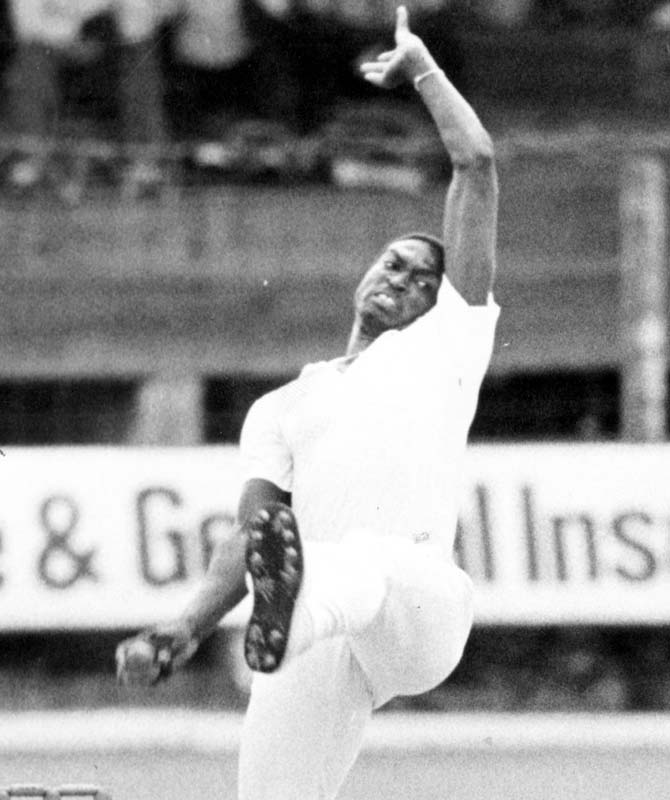 Gavaskar writes in his autobiography 'Sunny Days',' After the match, Lloyd said in the press conference that perhaps the Indian players were expecting half-volleys on which they could easily hit fours. 
Clyde Walcott said that Indian players need to learn to play fast bowling. Their complaints of dangerous bowling are not justified. Clyde Walcott, who taught us the lesson of right and wrong, was the same person who, despite being a wicket-keeper in the India tour of 1948, picked up the ball on the boundary so that Indian players could not get enough time to win.

Subscribe to Email Updates :