Are you looking to get military benefits from Chase Sapphire Reserve cards?
When we were in school, we dreamed of being engineers, astronauts, pilots, and so on because these vocations do not require any introduction since they have a completely different aura than other jobs. One such vocation is the military, which requires no introduction because it shines differently than other jobs.
Despite being an honorable job, military personnel doesn't receive much salary. For example, the base pay for a new enlistee is just $20,340 per year. However, there are some additional perks explicitly developed for the army guy, like the Chase Sapphire Reserve military.
This article covers a detailed guide about the same. So, without any further ado, let's get started –
What are Chase Sapphire Reserve Military benefits?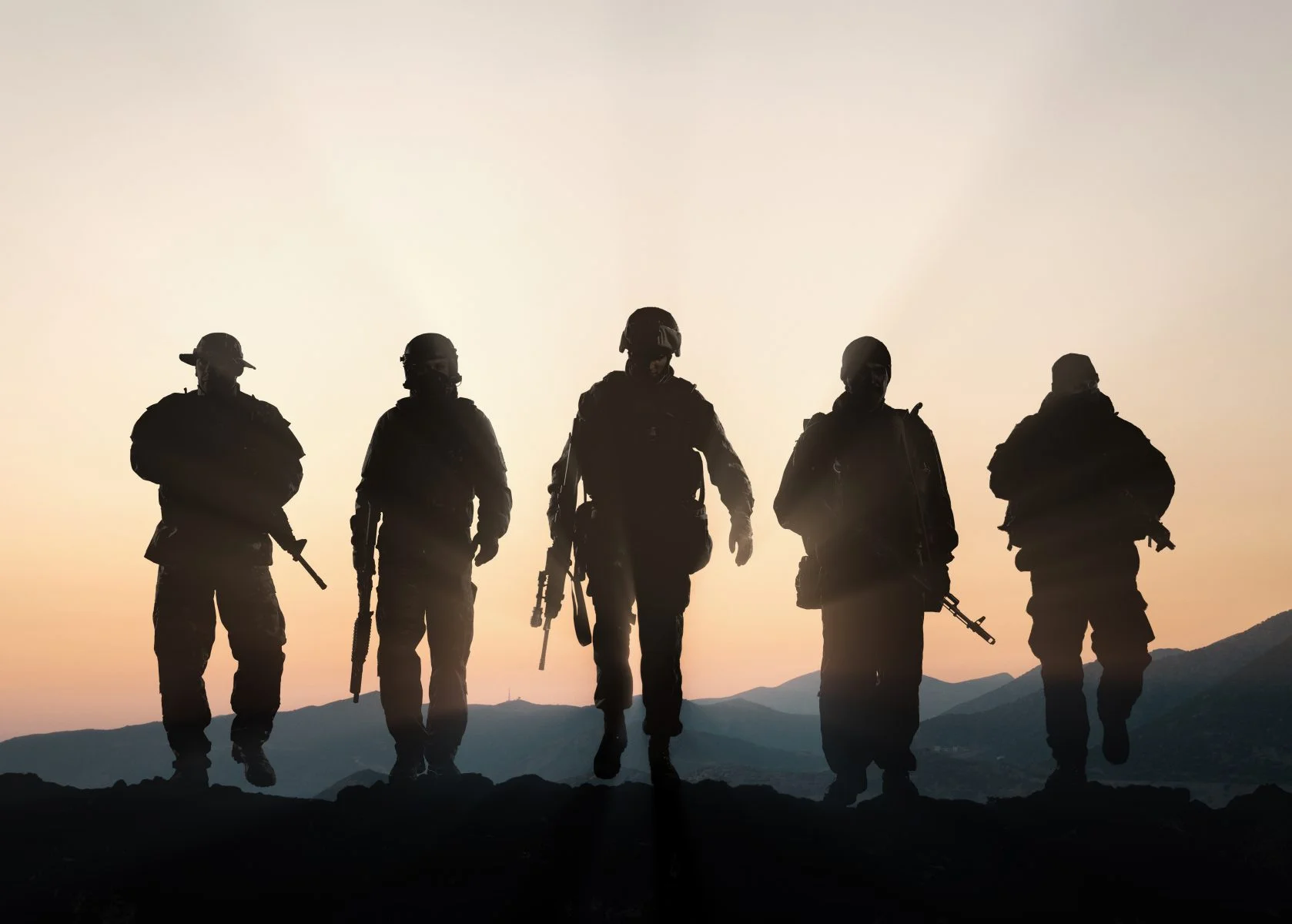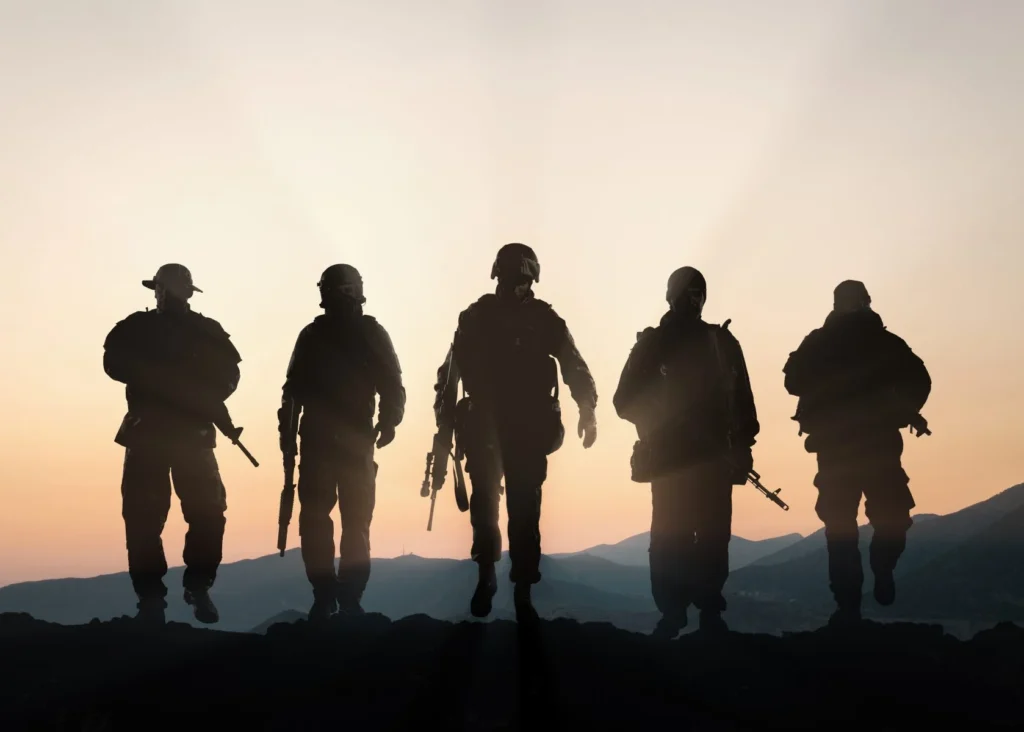 The Chase Sapphire Reserve doesn't have as many advantages as American Express's Platinum Card, but collaborations with companies like DoorDash and Lyft can appeal to a wide spectrum of travelers.
Some of the Sapphire Reserve military benefits are –
Yearly vacation credit
The $300 yearly travel credit is one of the card's most valuable features. When you use it to make qualified transactions — which include a wide range of travel providers — Chase Sapphire Reserve will immediately credit your account with $300.
Travel agencies, cruise lines, car rental companies, timeshare, motels, hotels, airlines, campsites, taxis, parking lots, roads, toll bridges, ferries, limos, operators of passenger trains, and garages are among the merchants in the travel sector. This benefit alone reduces your effective yearly charge to $250.
Subscription to DoorDash DashPass for free
Until December 31, 2024, Chase Sapphire Reserve card holders are eligible for a complimentary DoorDash DashPass membership. In addition, you'll earn $5 in DoorDash credits each month that roll over two months before expiry, allowing you to save up to $15 to utilize all at once before expiration.
Advantages of Lyft
Chase Sapphire Reserve cardholders receive 10 points for each dollar spent on Lyft till March 2025. Because TPG values Chase Ultimate Rewards points at 2 cents each, this equates to a stunning 20% return on Lyft trips.
Cardholders also receive a two-year free Lyft Pink All Access subscription valued at up to $199 per year. This is operational till December 31, 2024.
Access to Priority Pass lounges
Though you won't have access to Delta Sky Clubs or American Airlines Admirals Clubs, the Sapphire Reserve does include a Priority Pass Select membership, granting you access to over 1,300 airport lounges worldwide. Authorized users also receive their own Priority Pass Select membership, albeit each new cardholder costs $75 per year.
Priority Pass has various VIP lounges in the United States and internationally. Priority Pass has also expanded its network of airport restaurants in recent years. Unfortunately, American Express discontinued these restaurants from its Priority Pass benefit in 2019, and Capital One removed this incentive on January 1, 2023. However, Chase Sapphire Reserve members will continue to receive free food (about $28 per person) at all of these locations.
When the Hong Kong branch opened last year, Chase intended to create additional branded lounges in 2023. So you're mostly confined to Priority Pass sites till then.
List of Chase Sapphire Reserve Military Benefits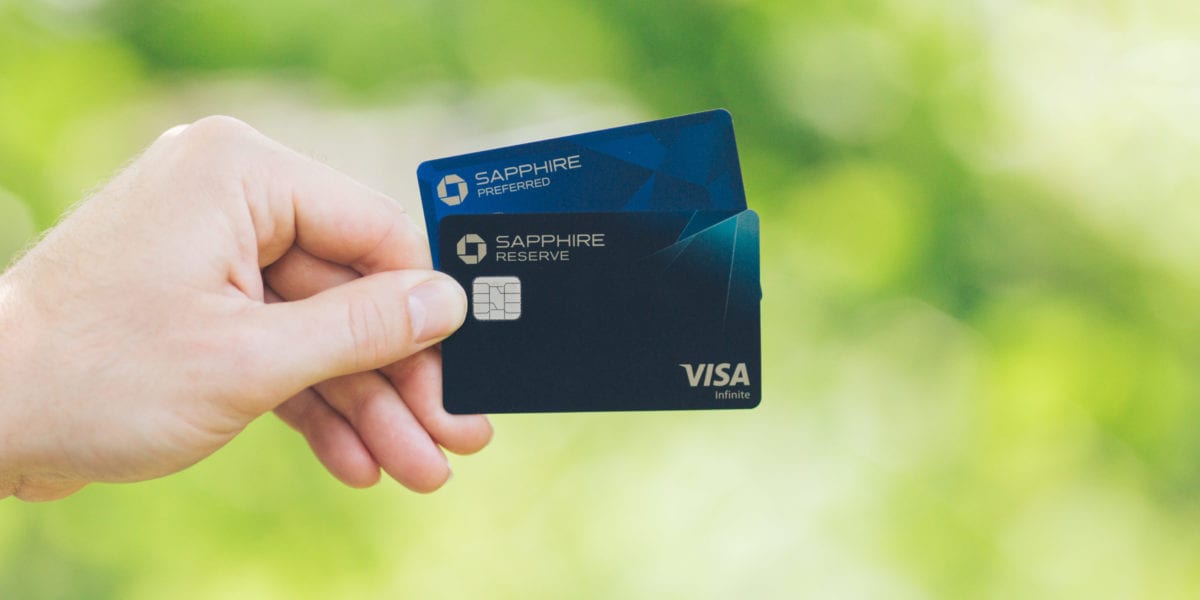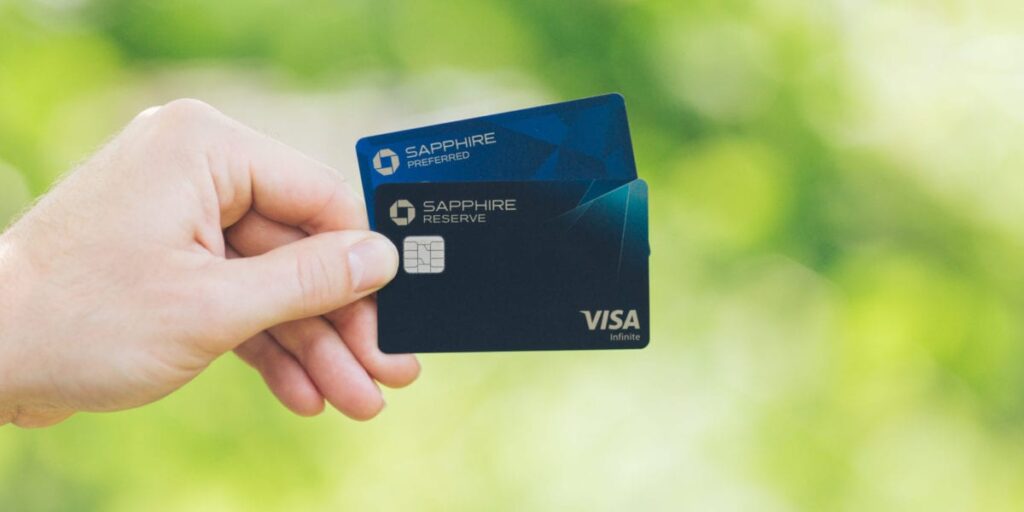 The Chase Sapphire Reserve card rewards highly on travel purchases, which we appreciate. Travel booked through the Chase travel portal can result in up to 10x points earnings, whereas travel booked outside the system earns just 3x points per dollar.
Further advantages include the following –
10x points for booking hotels and auto rentals with Chase Ultimate Rewards
Lyft rides earn you 10x points (until March 2025)
5x points if flights are booked with Chase Ultimate Rewards
3x points for meals, which includes takeout and delivery
Earns points that may be redeemed for up to 1.5 cents each through Chase Ultimate Rewards
You will receive a $300 statement credit for travel purchases each year
Transferring points to hotel or airline partners for even more potential value
How to get the Chase Sapphire Reserve Military Perks
You must be an active duty service member (including reserves and the National Guard) or an eligible dependent of an active duty service member. Active duty entails serving full-time. Sadly, veterans are not eligible.
Although you cannot specify your military status on your application, eligible military account holders are automatically identified when the credit bureau checks Social Security numbers in DOD databases. You can also contact Chase customer support at (877) 469-0110 to update your status.
Your military status will be confirmed by Chase. If everything checks out, they will waive all costs on your card and save yourself from fines for late and insufficient funds.
The Military Lending Act (MLA) caps interest rates and related fees at 36% for new cards. While the Chase Sapphire Reserve offers lower interest rates, any future hikes will be limited.
Interest rates for current cards are set at 6% for active service personnel under the Servicemembers Civil Relief Act (SCRA). Chase goes even further, lowering borrowing rates to 4% for current qualified cards in active service. Contact (877) 469-0110 to notify Chase of your current situation.
The Chase Sapphire Reserve yearly fee is $550, so not worrying about it while on active duty is a huge plus. The 4% interest rate cap for current cardholders on active duty is also an appealing advantage, given the card's usual APR of 21.24%-28.24% (V). Furthermore, the Chase Sapphire Reserve Military perks regular advantages solidify it as a strong pick for active-duty military personnel.
About Chase Sapphire Reserve Card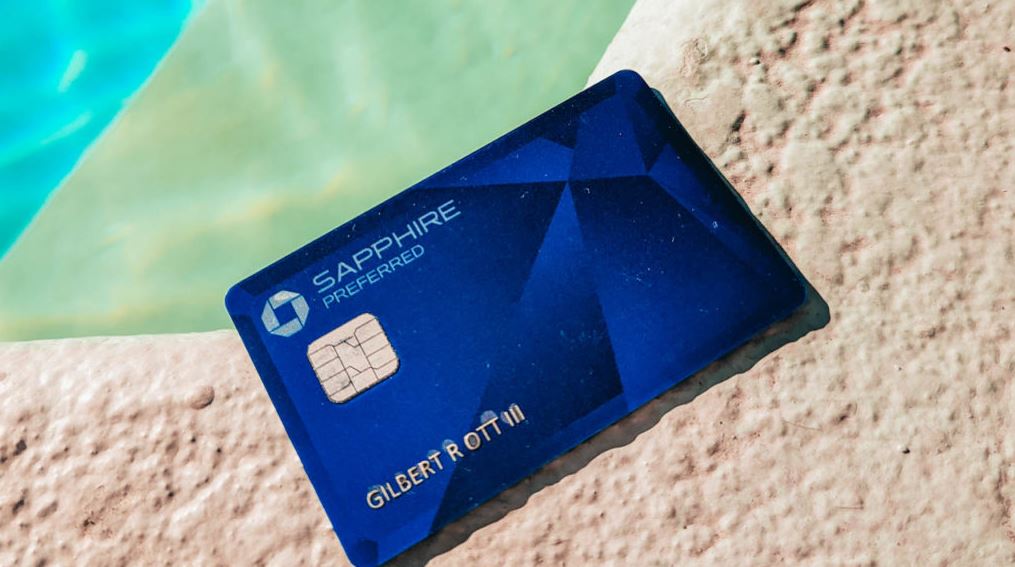 The Chase Sapphire Reserve offers a lot of power in its weighty metal packaging for travelers. However, this card's major attraction is its top-tier rewards. Chase Ultimate Rewards are probably more versatile than others as it can help you get up to 50% discount.
Pros
The $300 yearly travel credit is quite flexible.
A hefty welcome bonus.
When you redeem points for travel through it to important airlines and hotels, you will receive 50% more value.
Cons
Expensive yearly fee.
Purchases have a high variable APR. Good credit is advised.
Chase Sapphire Reserve Review Highlights
Get 60,000 extra points after spending $4,000 in the first three months after creating an account. After redeeming the $300 Annual Travel Credit as a refund for travel investments paid to the card each account anniversary year, you'll receive $900 toward travel.
Get 5x and 10x points on flights, hotels, and auto rentals when you book travel via Chase Ultimate Rewards within 30 days of spending the first $300 on travel purchases each year. Get 3 points for every $1 spent on other travel and eating, and 1 point for every $1 spent on all other investments.
Redeeming your points for travel with Chase Ultimate Rewards, you will receive 50% more value. For instance, 60,000 points equal $900 in travel rewards.
With a simple one-time registration in Priority PassTM Select, you'll have access to over 1,300 airport lounges globally and a $100 application fee credit every four years for Global Entry, NEXUS, or TSA PreCheck.
Travel Cancellation/Interruption Insurance, Car Rental Collision Damage Waiver, Lost Baggage Insurance, and more benefits are available.
How to fully utilize Chase Sapphire Reserve Military Benefits
The Chase Sapphire Reserve is a card with many perks for cardholders. There's a drool-worthy sign-up bonus, plenty of spending rewards, a bag full of luxury travel benefits, travel credits worth hundreds of dollars every year, and a slew of other surprises.
The list of privileges and prizes is endless, but you have to pay a high yearly fee of $550 to acquire them. As a result, extracting as much value as possible from the card is critical. Getting the most out of the Chase Sapphire Reserve Military entails fully utilizing its benefits, So check how you can get it –
Get the sign-up bonus
After you are authorized for a new credit card, you must complete the conditions in order to receive the sign-up bonus. This is especially true for the Chase Sapphire Reserve Military because the bonus unlocks a large portion of the card's entire value.
Chase defines the bonus as follows: Get 60,000 extra points after spending $4,000 on purchases in the first three months after creating your account. In addition, when you redeem with Chase Ultimate Rewards, you'll receive $900 toward travel.
Amass reward points
The Chase Sapphire Reserve military benefits enable you to keep the card long even after redeeming the bonus.
The card offers extremely generous rewards in two prevalent categories: traveling and dining, with 3 Chase Ultimate Rewards points earned for every $1 spent. For example, you may earn 5 points per dollar spent on air travel and 10 points per dollar spent on hotels, auto rentals, and Chase Dining if you book via Chase Ultimate Rewards. In addition, it awards 1 point for every $1 spent on other purchases. Points might be worth 1.5 cents or more depending on how they are redeemed, so never pass up an opportunity to earn extra cash.
FAQs
How do I get my hands on the Chase Sapphire Reserve?
Though there's no specific method for ensuring acceptance after filling out the application, the Chase Sapphire card is intended for people with a high credit score and a good credit profile. A credit score of 740 or above is regarded as outstanding by FICO. Other criteria, such as your credit utilization and income, may influence your chances of approval for the card.
How can I become eligible for the Chase Sapphire Reserve?
A decent or superior credit rating is usually required to qualify for the Chase Sapphire Reserve. Along with a good credit score, having low credit usage on all other loan products, a consistent income, and no history of late or missed payments on your other financial accounts may be advantageous.
Is Chase Sapphire free for military personnel?
Absolutely, military personnel can obtain Chase Sapphire cards for free. The Chase Sapphire Reserve and the Chase Sapphire Preferred Cards, in particular, will eliminate yearly fees for active military members.
Eligible military members will save $550 per year on the yearly charge for Chase Sapphire Reserve. Nevertheless, these cards are not entirely free for military users because Chase's military perks do not cover late or returned payment costs. Nevertheless, interest rates continue to apply if you hold a balance, although at lower rates.
Will the yearly cost for Chase Sapphire Reserve be waived?
The only method to avoid paying the $550 Chase Sapphire Reserve annual fee is to be a current service member. Chase will not charge you fees if you can prove your active duty status. Otherwise, your chances of receiving a Chase Sapphire Reserve annual fee waiver are quite less.

Subscribe to Email Updates :