Chris Cuomo was fired from CNN in December 2021 following reports that indicated that he aided in the defence of his brother's sexual harassment allegations that led to his resignation. Three months after his unceremonious firing, the former 'Prime Time' host, has now waged war with the network, seeking $125 million in damages for his termination.
"As a result of Turner's indefensible choice to unceremoniously fire him, Cuomo has been damaged in countless ways, Cuomo has had his journalistic integrity unjustifiably smeared, making it difficult if not impossible for Cuomo to find similar work in the future and damaging him in amounts exceeding $125 million, which includes not only the remaining salary owed under the Agreement but future wages lost as a result of CNN's efforts to destroy his reputation in violation of the Agreement," the filing adds. "Cuomo now seeks to recover the full measure of his damages against Turner and CNN," -read an arbitration demand filed by one of Cuomo's attorneys.
HarperCollins pulls Cuomo's book in light of CNN scandal
In light of Chris Cuomo's CNN controversy, his upcoming book Deep Denial, which was scheduled to be released in the fall of 2022, has been pulled by HarperCollins.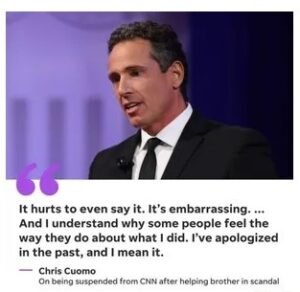 "We do not intend to publish the Cuomo book," -said a HarperCollins spokesperson.
The publisher described the book as "a provocative analysis of the harsh truths that the pandemic and Trump years have exposed about America — about our strength and our character — and a road map of the work needed to make our ideals match reality."
Chris Cuomo : personal life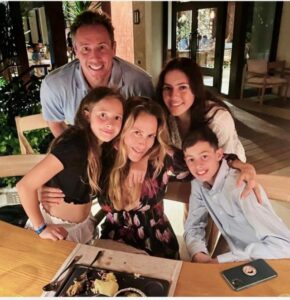 Chris Cuomo was born on 9 August 1971 and is 51 years old. He was born in Queens, New York, to Mario and Matilda Cuomo. Cuomo married Cristina Greeven, the editor of Gotham magazine, in a Roman Catholic ceremony in Southampton, New York, in 2001. The couple lives with their three children in Manhattan. Cuomo also owns a residence in Southampton.
Signup For Our Newsletter