CPAC (Conservative Political Action Conference) is a political conference that is organized every year. Well-known conservative activists and elected officials from all over the United States and beyond attend this Conference. The American Conservative Union hosts this Conference. The Conference was first founded and hosted in 1974 by the American Conservative Union and Young Americans for Freedom. The Conference is a small gathering of committed conservatives. Ronald Reagen was the first person who gave the first inaugural speech at CPAC in 1974. In this article, you will know who are the Speakers for CPAC 2022.
CPAC Texas 2022
The CPAC firstly started as a small gathering of dedicated conservatives, but now it has become the "largest and most influential gathering of conservatives in the world" today. This year again, the Conference is going to be held at the Hilton Anatole in Texas, the U.S. It brings hundreds of conservative organizations, thousands of activists, millions of viewers, and the best and brightest leaders together as it is one of the most important platforms for the right-wing A-lister to communicate their plans.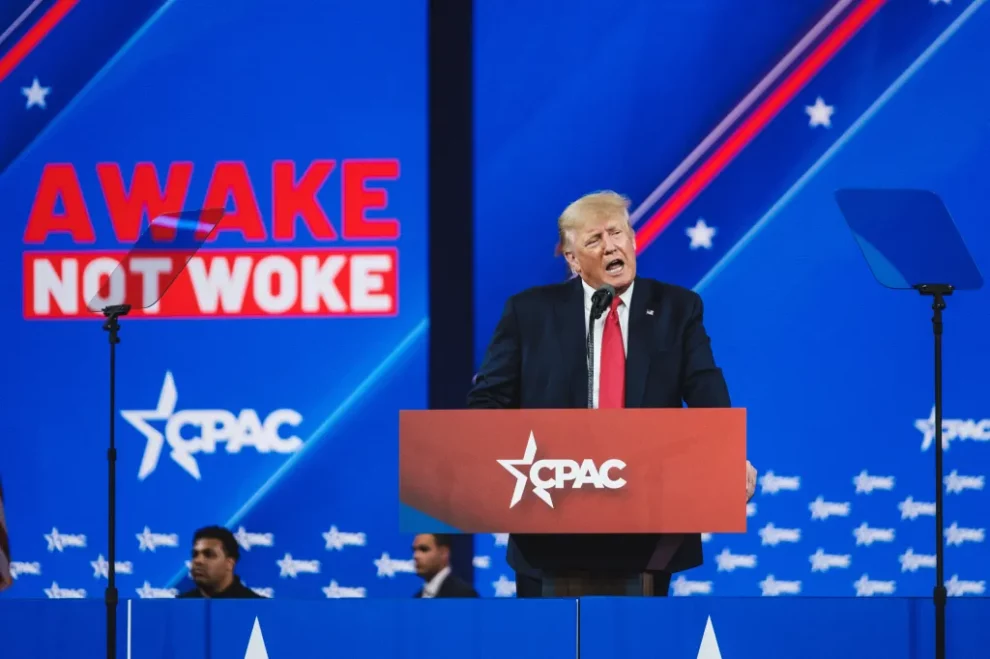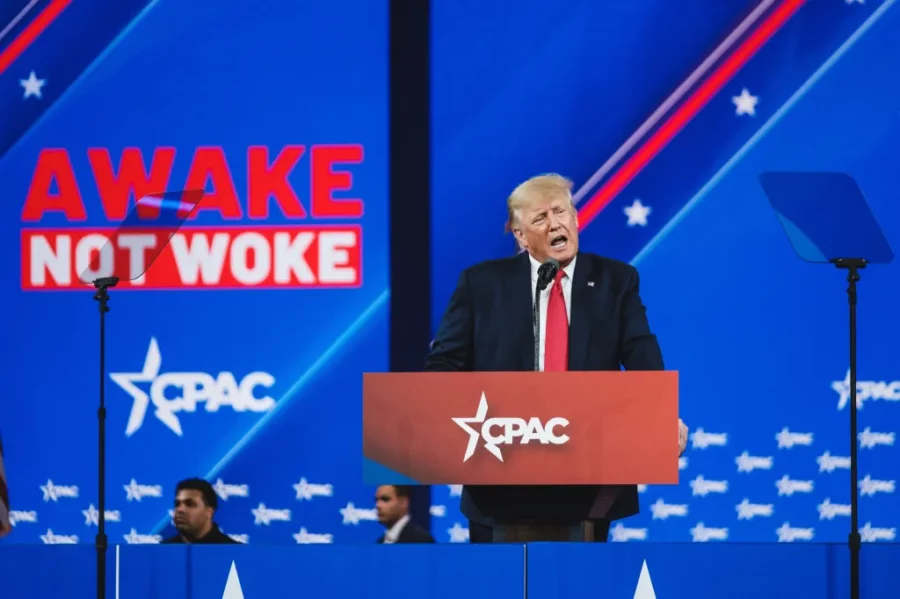 Former president Donald Trump, Ted Cruz, Sean Hannity, Glenn Beck, Jim Jordan, Sara Carter, and Steve Bannon will feature at the Conference. There are also other notable conservative speakers who will mark their presence at the Conference.
Conservative Political Action Conference Guest List
Donald Trump (Donald John Trump ) is an American diplomat, media personality, and businessman. He served as the 45th president of the United States from 2017 to 2021.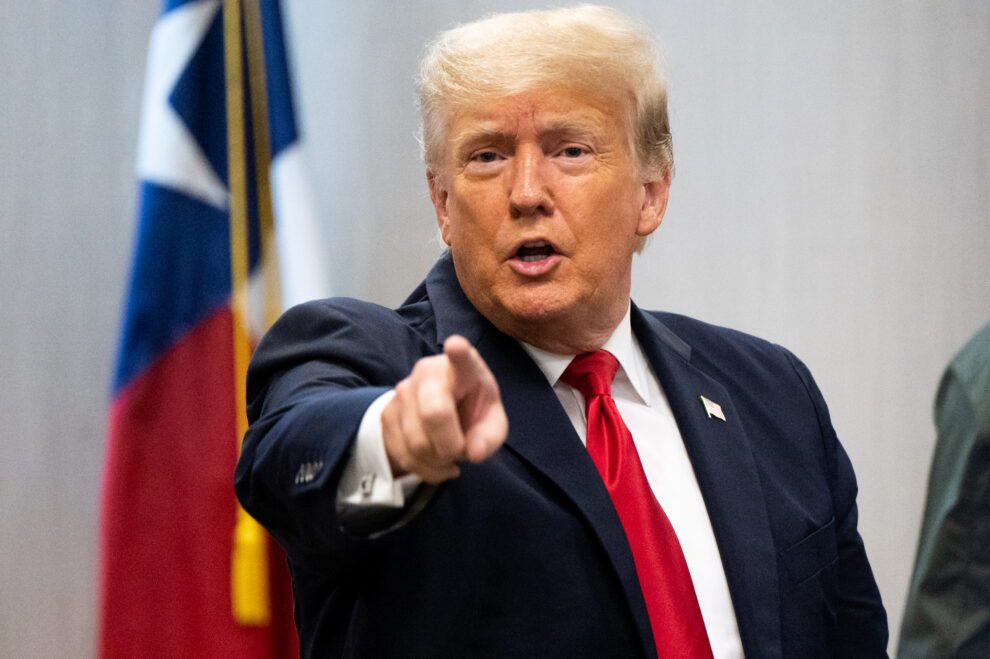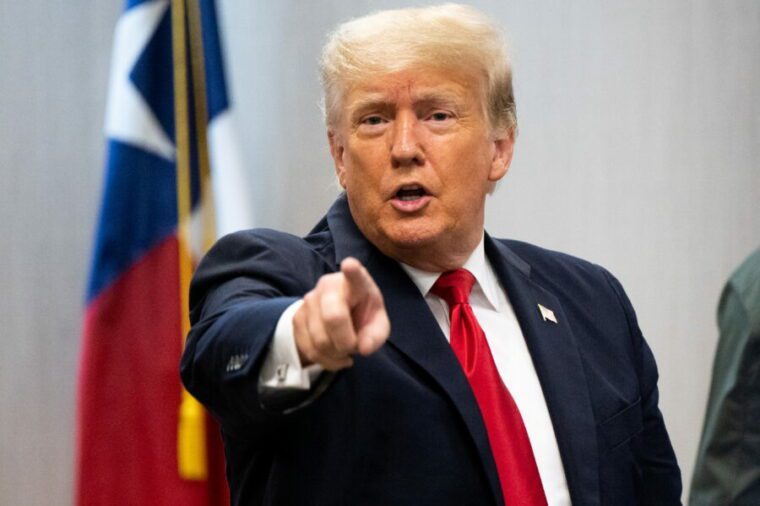 Populist, protectionist, isolationist, and nationalist are some political terms that have been described for Trump. He won the 2016 presidential race as the Republican nominee against Democratic candidate Hillary Clinton while forfeiting the popular vote. He becomes the first U.S. president with no previous military or administration service.
Before entering the field of politics, he was a real-estate developer and businessman who owned, managed, and licensed his name to various hotels, casinos, golf courses, resorts, and residential properties in the New York City area and all over the globe.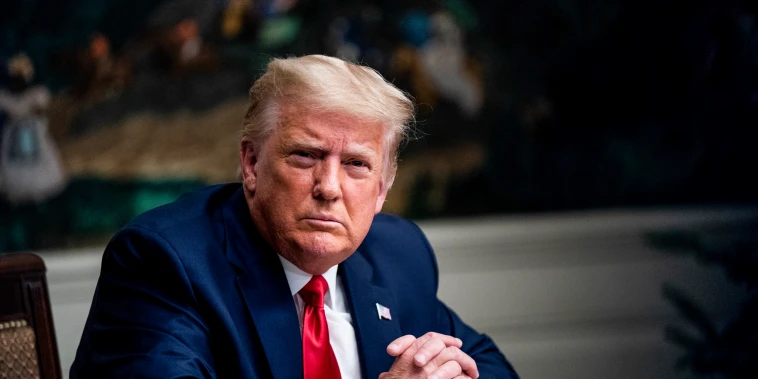 Donald Trump completed his school education at the New York Military academy, which was a private boarding school. He attended Fordham University in the Bronx from 1964–66 and the University of Pennsylvania's Wharton School of Finance and Commerce from 1966–68 and completed his graduation with a bachelor's degree in economics. During the Vietnam War in 1968, he was diagnosed with bone spurs, due to which he could not go for the military draft.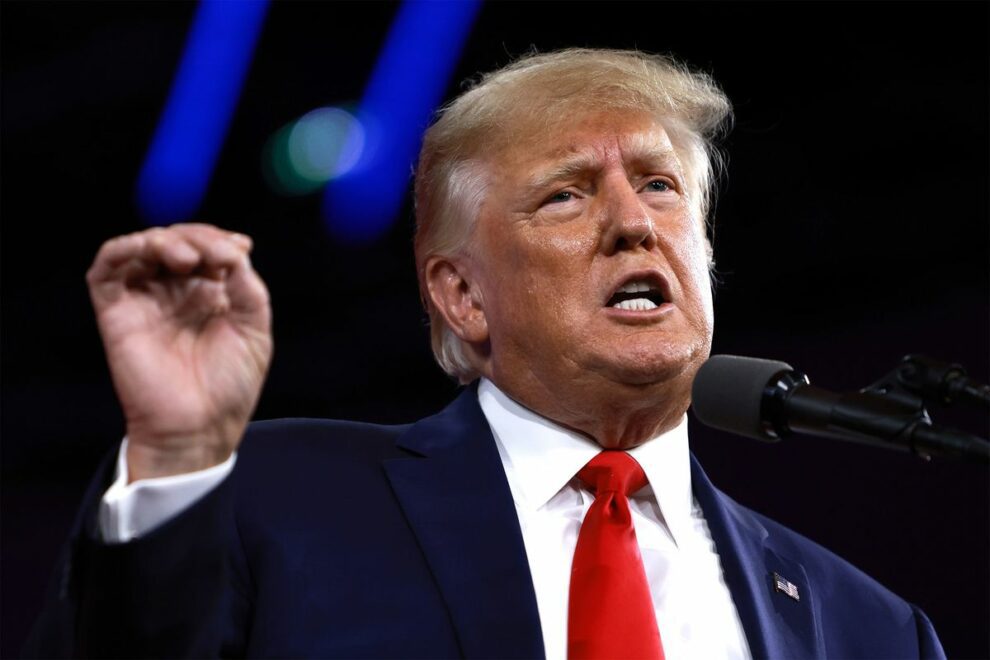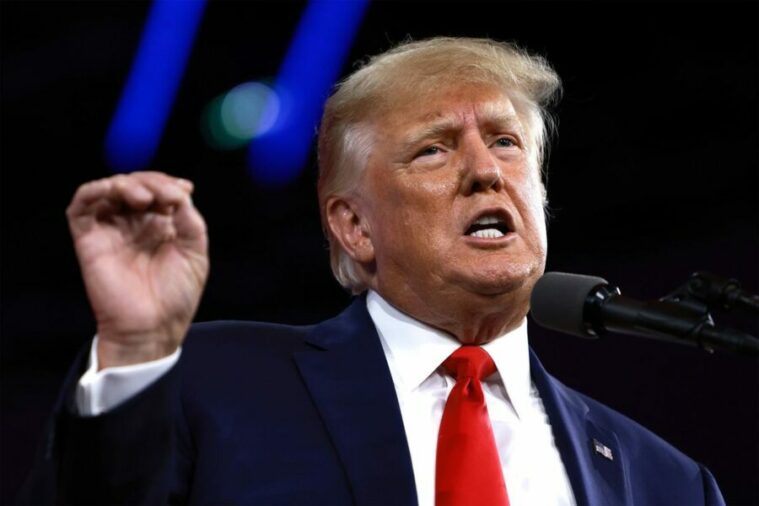 After completing his graduation, Trump started working full-time for his father's business; he would help to manage its holdings of rental housing, then estimated at between 10,000 and 22,000 units. He became President of a conglomeration of Trump-owned corporations and partnerships in 1974, which he renamed the Trump Organization.
Rafael Edward "Ted" Cruz was born on December 22, 1970, and is an American politician. Since 2013 he has been serving as an attorney for the junior United States Senator for Texas. He is from the Republican Party. From 2003 to 2008, he served as Solicitor General of Texas. Ted Cruz also stood in the race for the Presidential election in the United States in 2016. He was in the second position, just behind Donald Trump in the Republican primaries.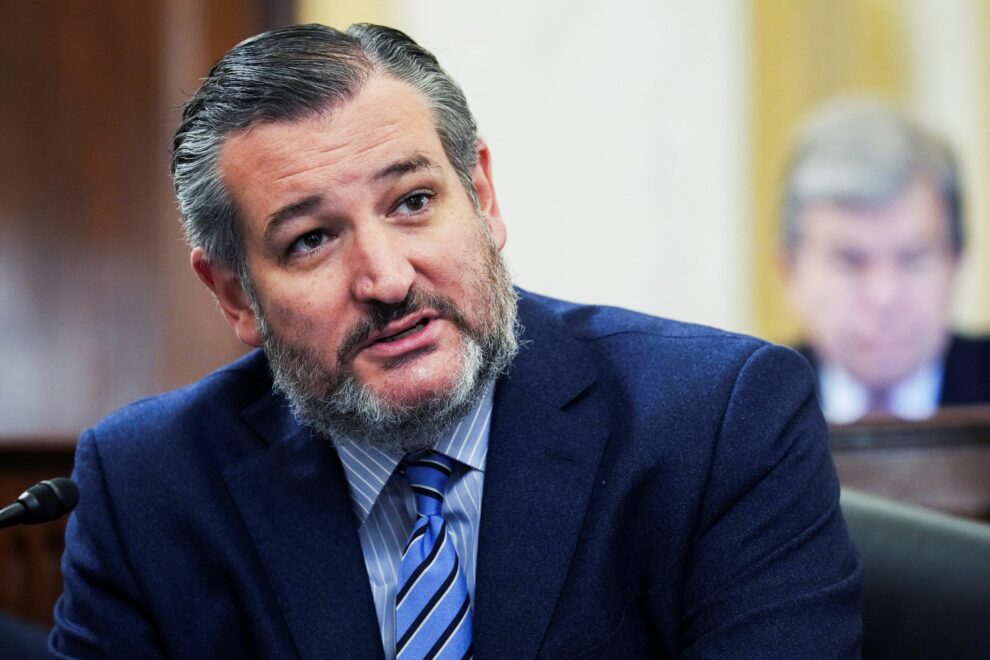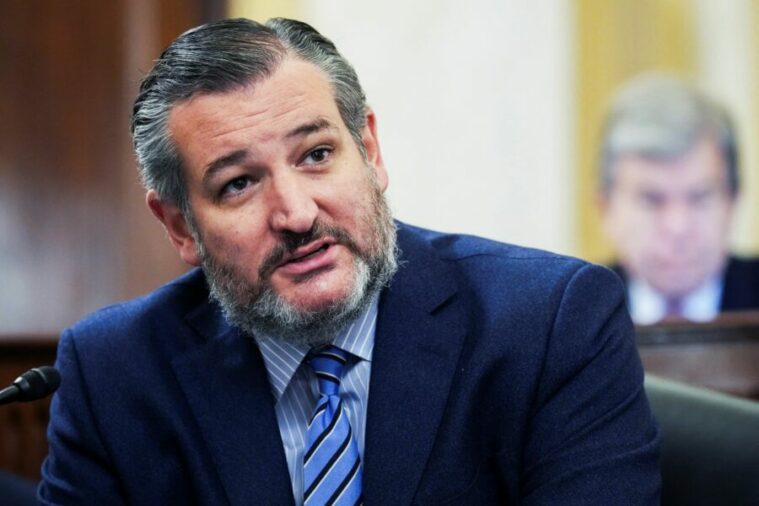 The competition between Donald Trump and Ted Cruz was bitter and was also identified as a series of personal attacks. Firstly Ted Cruz refused to support Trump's campaign, but as he won the election, he became his supporter during Trump's presidency.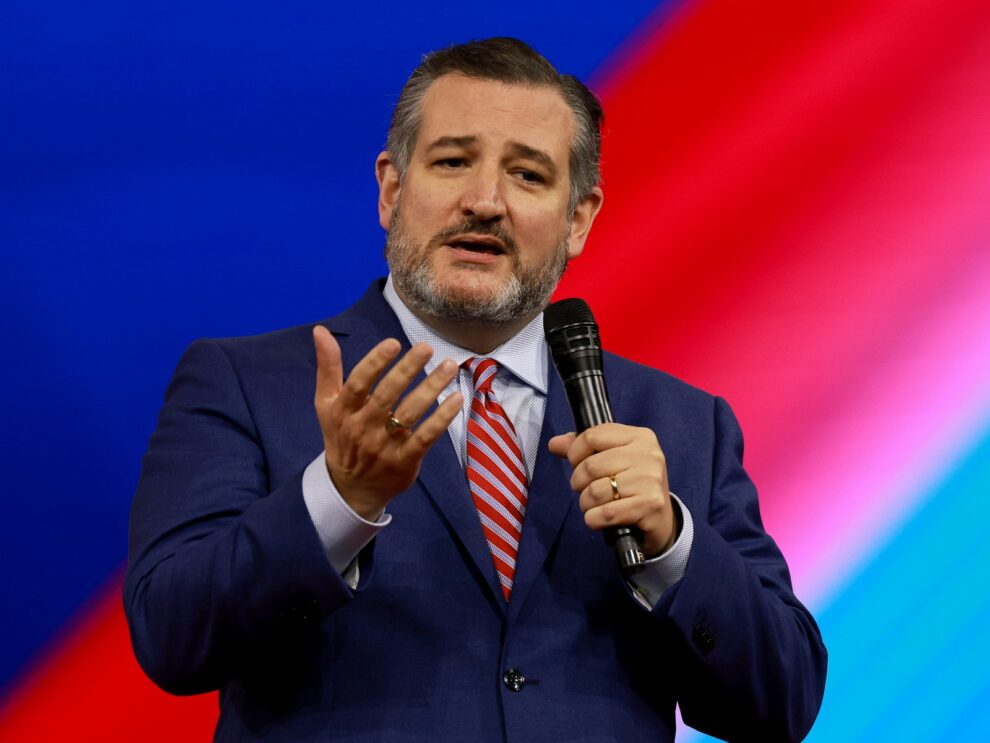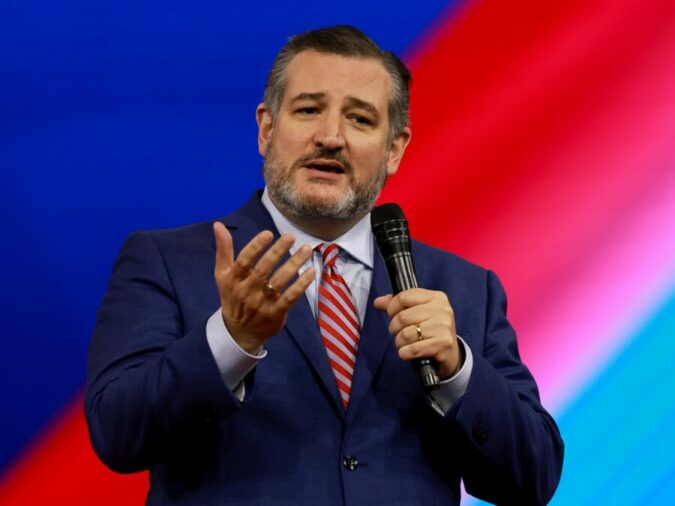 After the Capitol attack in January 2021, Ted Cruz got widespread political and famous backlash for questioning the certification of Joe Biden's victory in the presidential election of 2020 and also supporting false assertions that the election was stolen from Donald Trump. Cruz also wrote a book named A Time for Truth: Reigniting the Promise of America. The book was published by HarperCollins on June 30, 2015. The book was listed in the bestseller list of many organizations in the first week of its inauguration.
Marjorie Taylor Greene was born in Milledgeville, Georgia, on May 27, 1974, also known by her initials MTG. She is an American politician, businesswoman, and far-right conspiracy theorist who has served as the U.S. representative for Georgia's 14th congressional district since 2021. She is from the Republican Party and a strong supporter of the former 45th PresidentPresident of the United States, Donald Trump. Marjorie was elected to Congress in the year 2020 following the evacuation of Republican holder Tom Graves.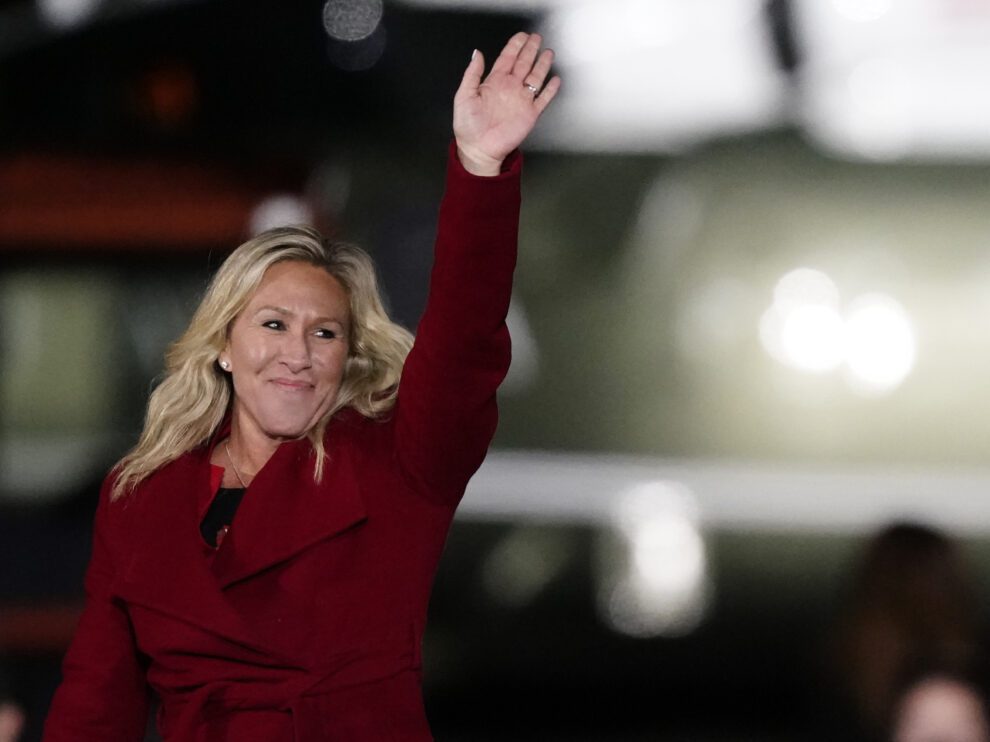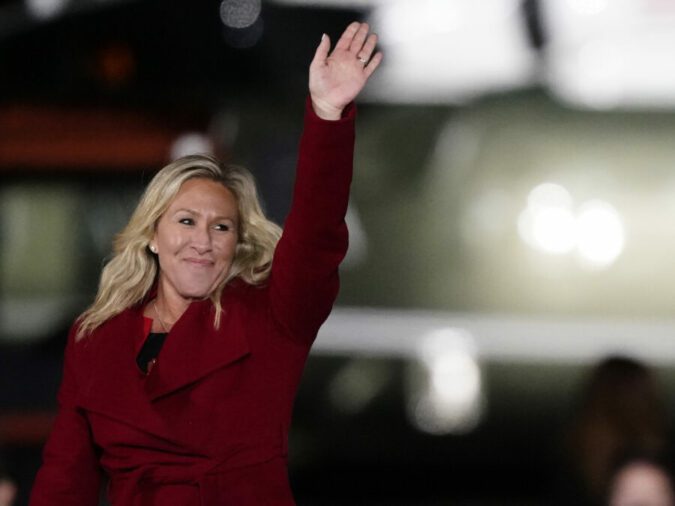 Greene has endorsed far-right, white supremacist, and antisemitic conspiracy theories, including the white genocide conspiracy theory, QAnon, and Pizzagate, as well as other disproven conspiracy theories such as false flag mass shootings, the Clinton body count, and multiple relating to the 9/11 attack.  She supported calls to execute notable Democratic politicians Hillary Clinton and Barack Obama before running for Congress.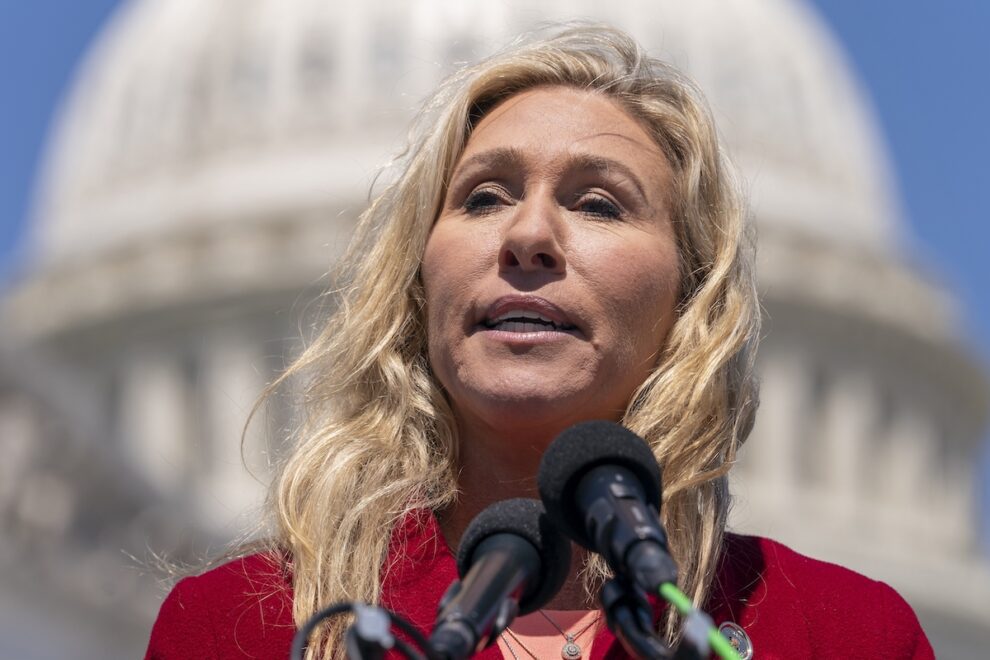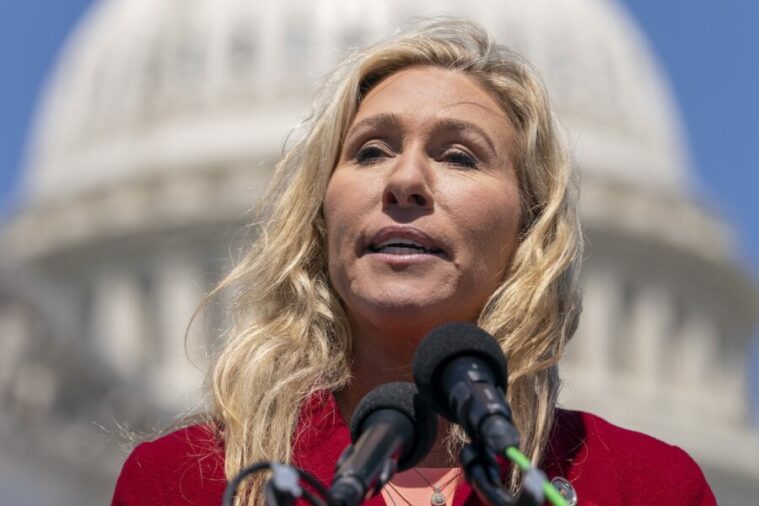 She compared the Democratic Party with Nazis and also compared COVID-19 safety measures to the persecution of Jews during the Holocaust, but she had to apologize for the latter comparison. Twitter suspended Greene's personal account for posting misinformation regarding the COVID-19 vaccine in January 2022. He showed his support to Russian President Vladimir Putin, praised him, and also fostered Russian propaganda during the Russia- Ukraine war. Greene is identified as a Christian nationalist.
Sean Hannity (Sean Patrick Hannity) is an American talk show host and conservative political anchor. He is also the host of The Sean Hannity Show; it's a syndicated talk radio show. He has hosted a commentary program titled Hannity on well-known Fox News since 2009.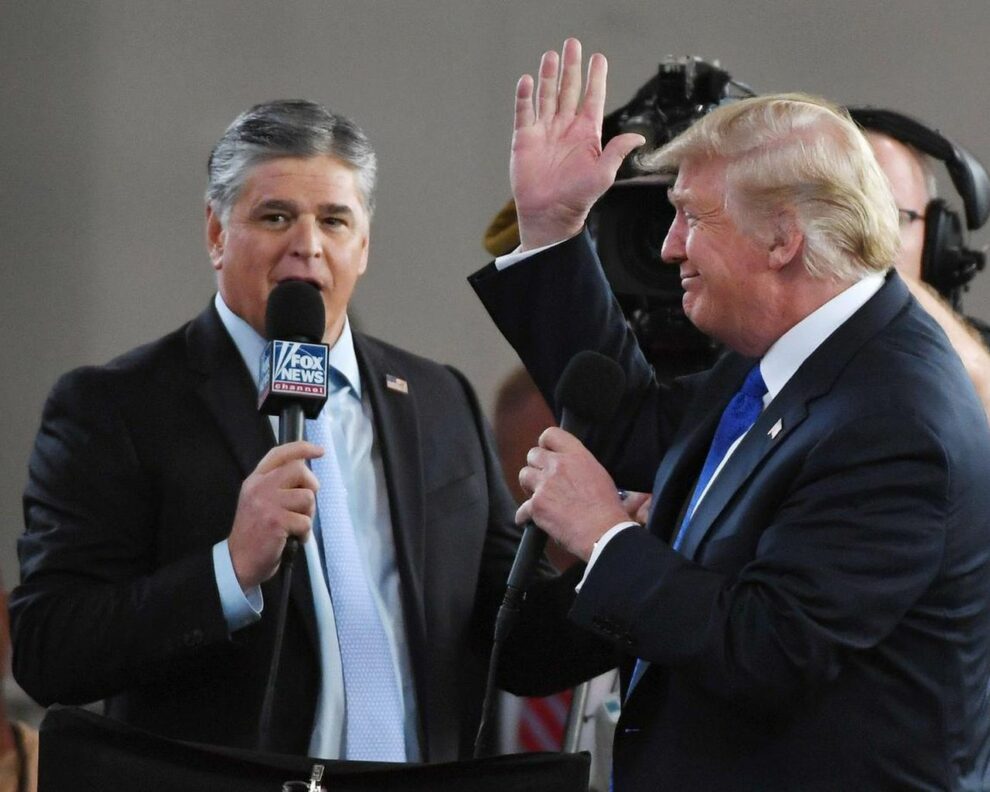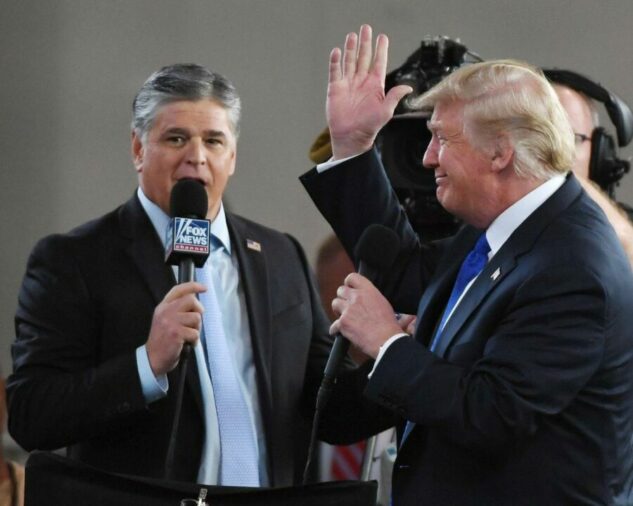 Hannity is a loyal supporter of the former PresidentPresident with a close understanding of Trump's rallies and has also occurred at one in Missouri in 2018, which earned him an admonishment from his employer, as did his approval of Trump in a campaign video in 2016. In the 2020 campaign, Hannity apparently wrote Trump a campaign ad. 
Hannity is the recipient of several accolades and honors. He also received a degree in honorary from Liberty University. He has written three books that have been listed in the New York Times best-selling. Names of the book are:  Let Freedom Ring: Winning the War of Liberty over Liberalism; Deliver Us from Evil: Defeating Terrorism, Despotism, and Liberalism; and Conservative Victory: Defeating Obama's Radical Agenda, and his fourth book named Live Free or Die was released in 2020.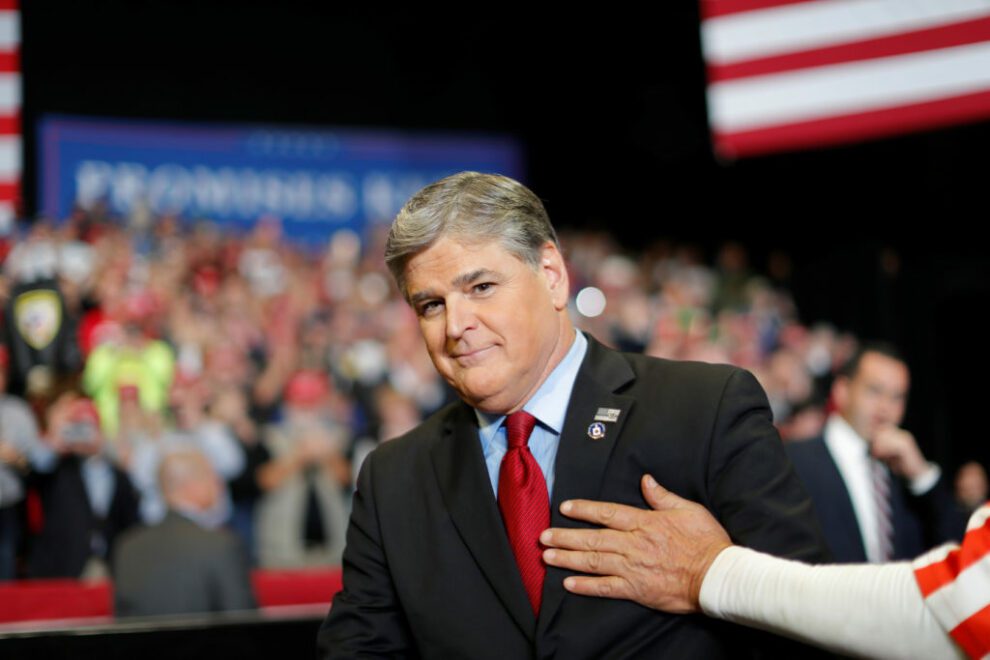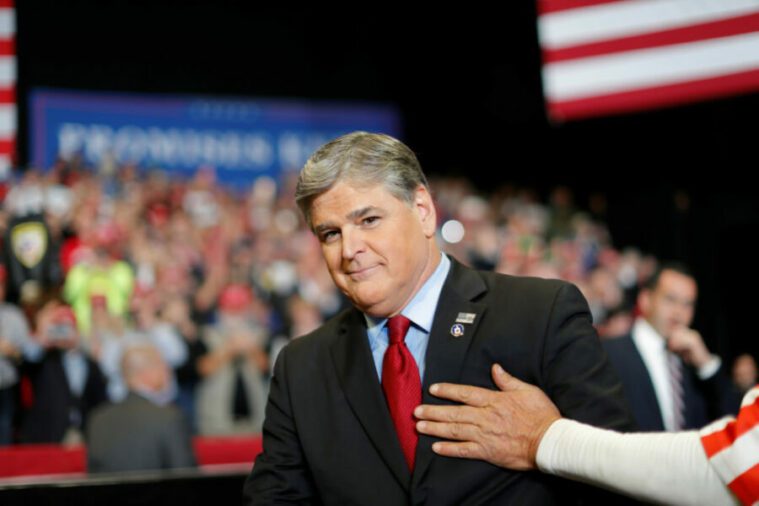 Hannity is a staunch supporter of Donald Trump and has been in the limelight for spreading various theories, such as "birtherism" (claimed that former president Barack Obama was not a legal U.S. citizen). In one of his claims, he asserted regarding the murder of Seth Rich and falsehoods about Hillary Clinton's health. Hannity was a prominent supporter of Donald Trump in the presidential election of 2016 and has often acted as an unofficial spokesman for the President.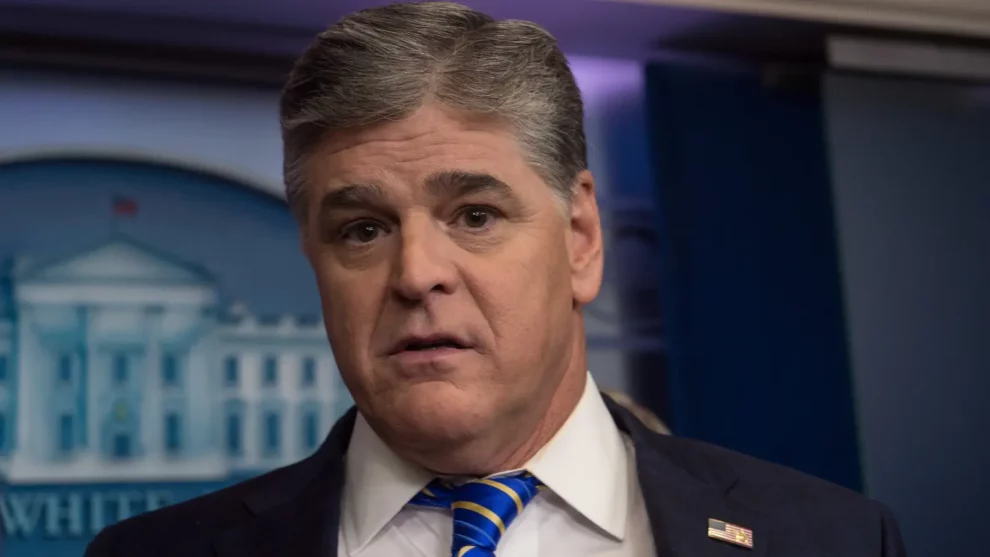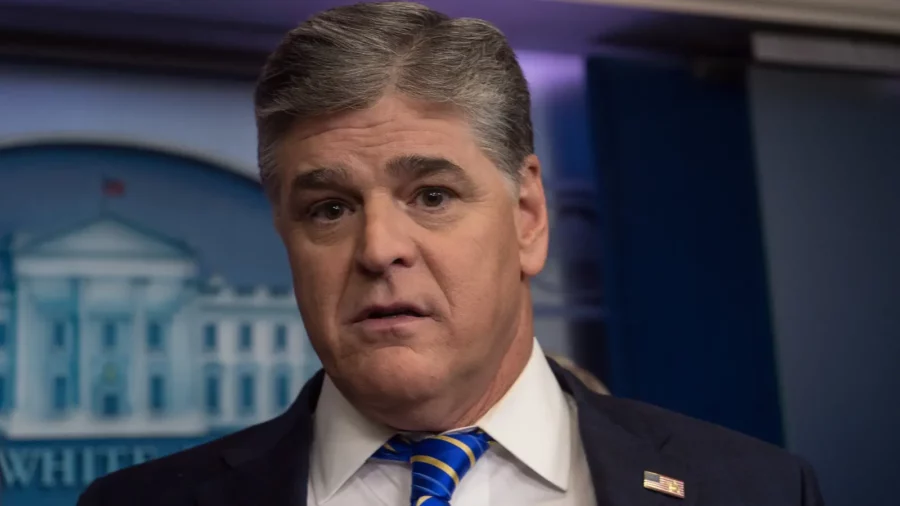 He also criticized the media and attacked Robert Mueller's inquiry into Russian interference in Trump's election. It was reported that he would talk to Trump on the phone most weeknights. During a Trump rally he spoke at the President's  lectern. He is characterized as the "shadow" chief of staff by the White House. According to Forbes, Hannity had become one of the most-watched hosts on cable news and most-listened-to hosts on talk radio due to his association and bosom friendship with Trump by the year 2018.
Also read: Watch The Real Story of Jan. 6 | Documentary Online
James Daniel Jordan was born on February 17, 1964. He is an American politician who has been serving as the U.S. representative for Ohio's 4th congressional district since 2007. He is from the Republican Party. Jim is a former collegiate wrestler and also a college wrestler coach. On January 11, 2021, Jordan was awarded the Presidential Medal of Freedom by former president Donald Trump. Along with this, he is also a founding member of the conservative House Freedom Caucus, serving as its first chair from 2015 to 2017 and as serving as its vice chairman since 2017. From 2019 to 2020, he was the ranking member of the House Oversight Committee.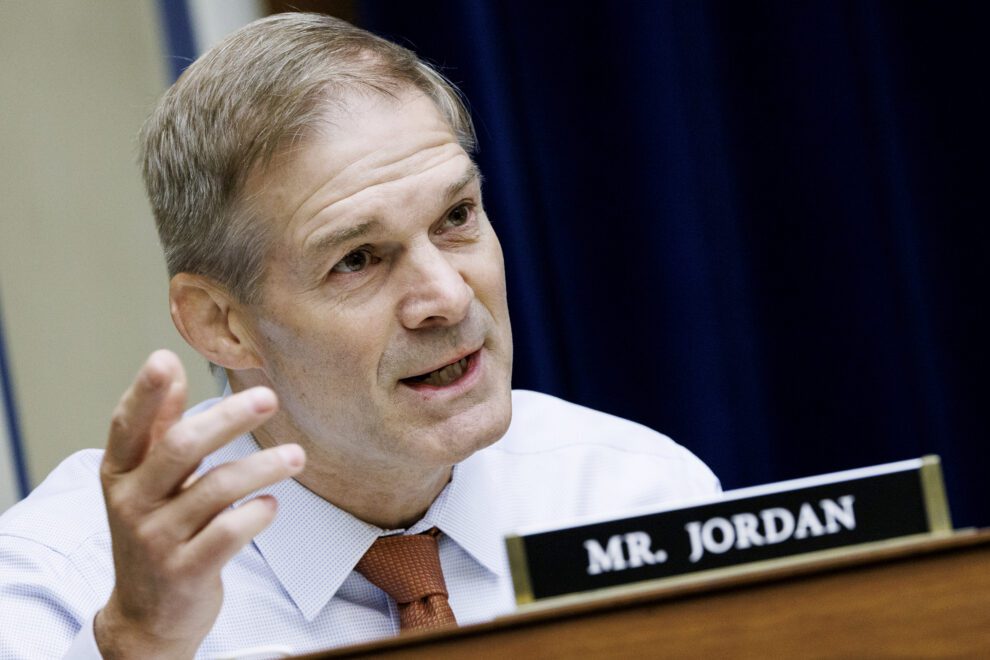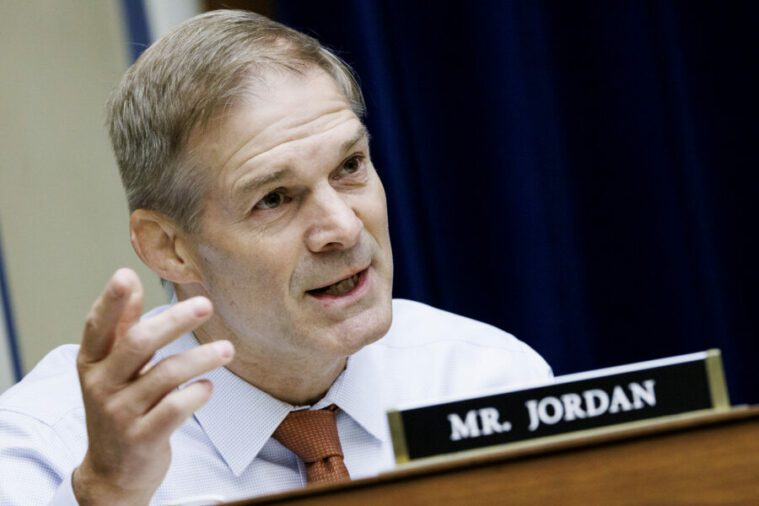 Jim Jordan is a close friend of former president Donald Trump. Jim sought disagreed examination into Russian interference in the 2016 election and also staged a sit-in to stop Trump's condemnation inquiry hearing over the Trump-Ukraine defamation. In November 1994, Jordan was elected to the Ohio House of Representatives and represented the 85th Ohio House district for three consecutive terms. He was elected to the Ohio Senate over candidate Jack Kaffenberger with 88% of the vote in 2000. He again defeated Kaffenberger with 79% of the vote in 2004.
Sara Carter (Sara A. Carter) is a journalist and was born on May 31, 1980. She is an award-winning investigative journalist who is known for his courage and for covering news in hazardous places that requires courage. Sara covers news related to terrorism, national security, immigration, and wars in war-prone nations. She is one of the news reporters who has gone beyond her comfort zone to cover relevant news so she can provide accurate information to the media to let the people know what is happening around the globe.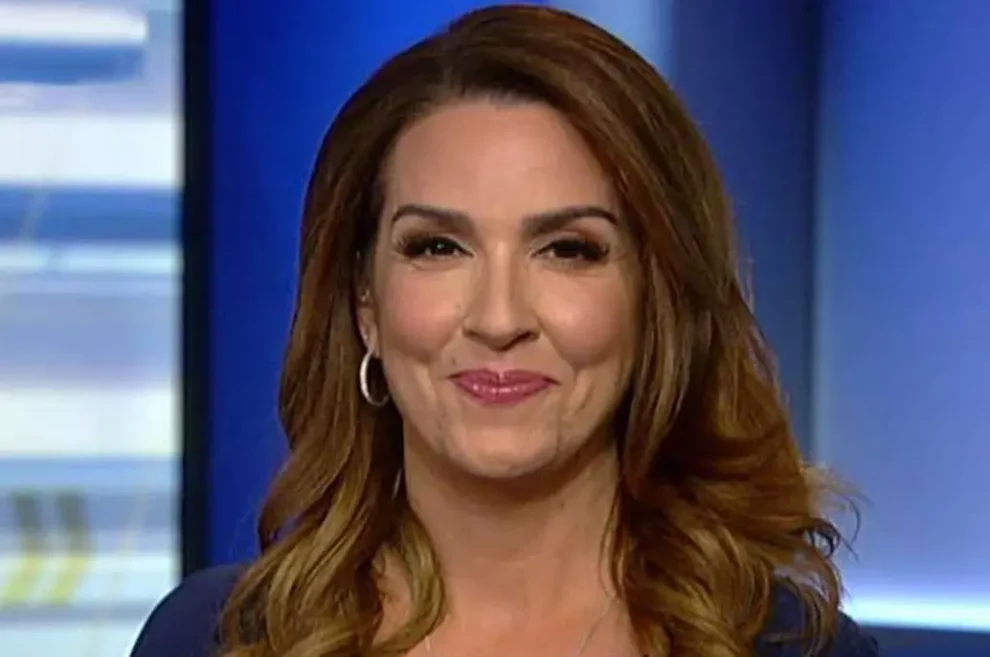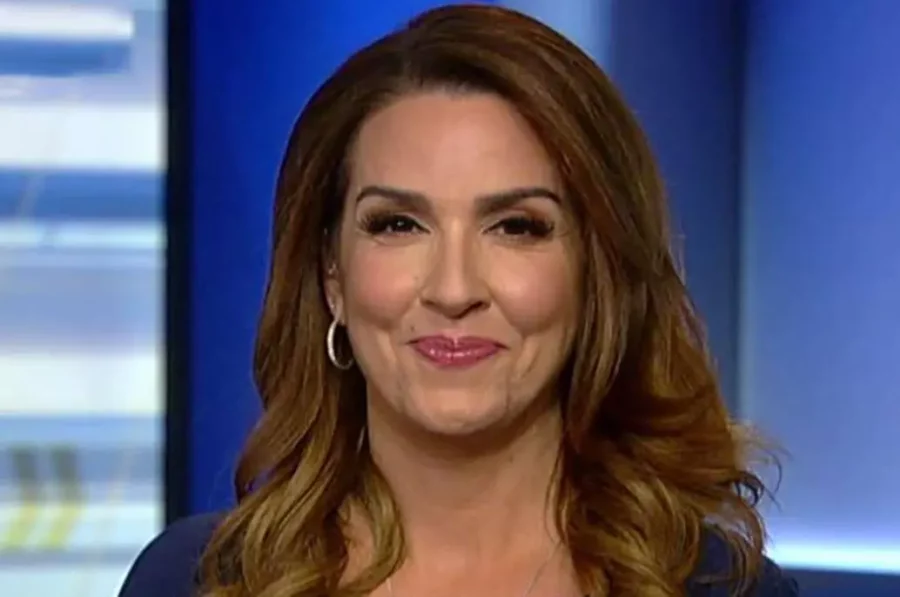 Sara is the daughter of a Cuban immigrant mother. In her career as a journalist, she has written innumerable pieces of news for the U.S. News World Report, USA Today, and Arutz Sheva, Israel. Besides, she has also worked for Circa News as a national security correspondent. Currently, she is in the position of Fox News Contributor and an investigative reporter.
 Glenn Beck (Glenn Lee Beck ) was born on February 10, 1964. Glenn is an American conservative political analyst, conspiracy theorist, radio host, and television producer. He is the CEO, founder, and holder of Mercury Radio Arts. It is the parent company of his television and radio network, TheBlaze. He is the host of a popular talk radio show named Glenn Beck Radio Program. The program is nationally syndicated on Premiere Radio Networks. Glenn hosts the program named Glenn Beck, which aired on HLN from January 2006 to October 2008 and on the channel Fox News from January 2009 to June 2011.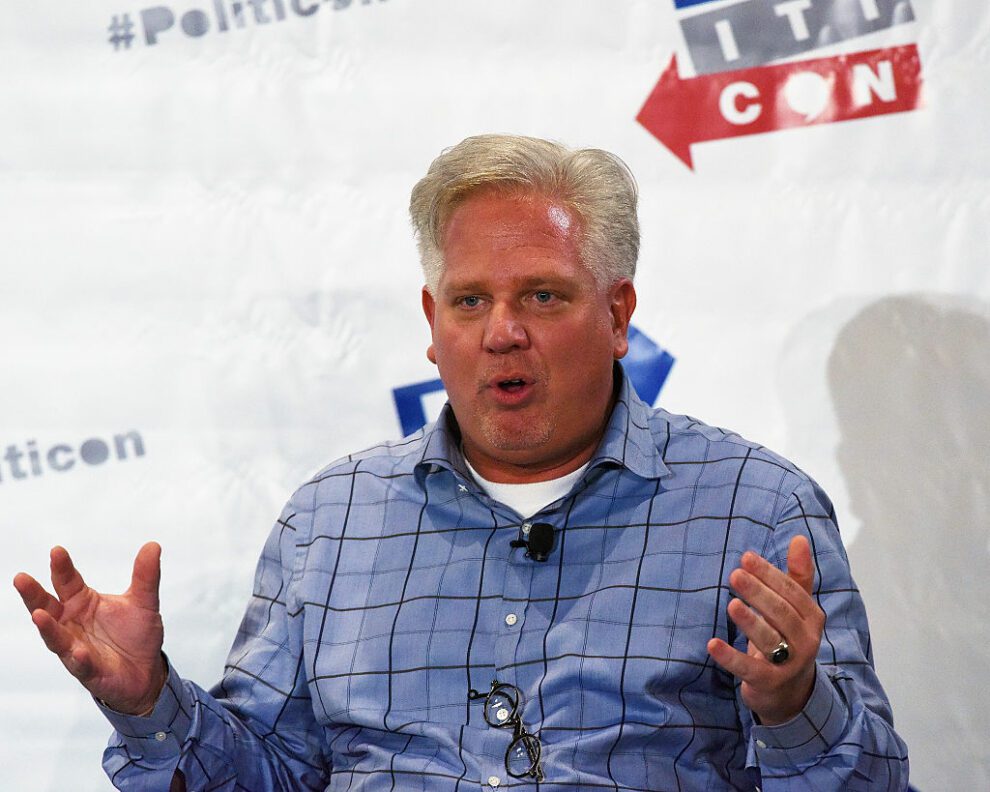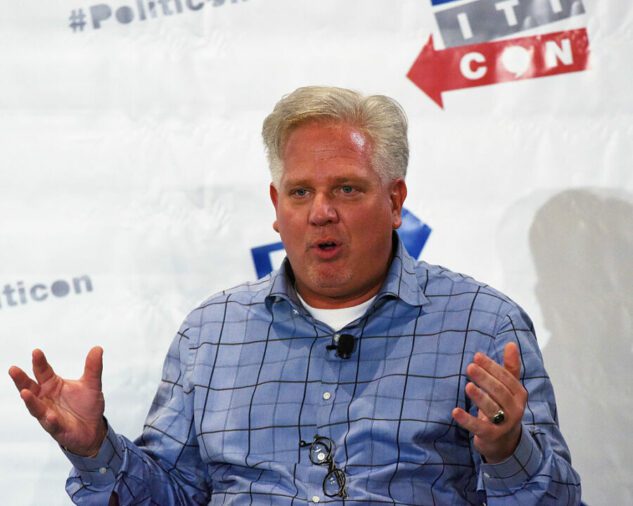 Now the show airs on TheBlaze. He has written six books that have been listed as the best-selling books in the New York Times. He is the recipient of many awards, such as the Gene Burns Memorial Award for Freedom of Speech, Tribeca Disruptive Innovation Award, and Marconi Award. Glenn is always known for prompting many conspiracy theories about Obama, his administration, George Soros, and others during Barack Obama's presidency. 
 Jack Brewer was born on January 8, 1979, in Fort Worth, Texas. Jack grew up in Grapevine city near Fort Worth, Texas. He graduated from Grapevine High School in the year 1997. Jack is a professional American safety Footballer who played professionally in the National Football League for the New York Giants, the Philadelphia Eagles, and the Arizona Cardinals.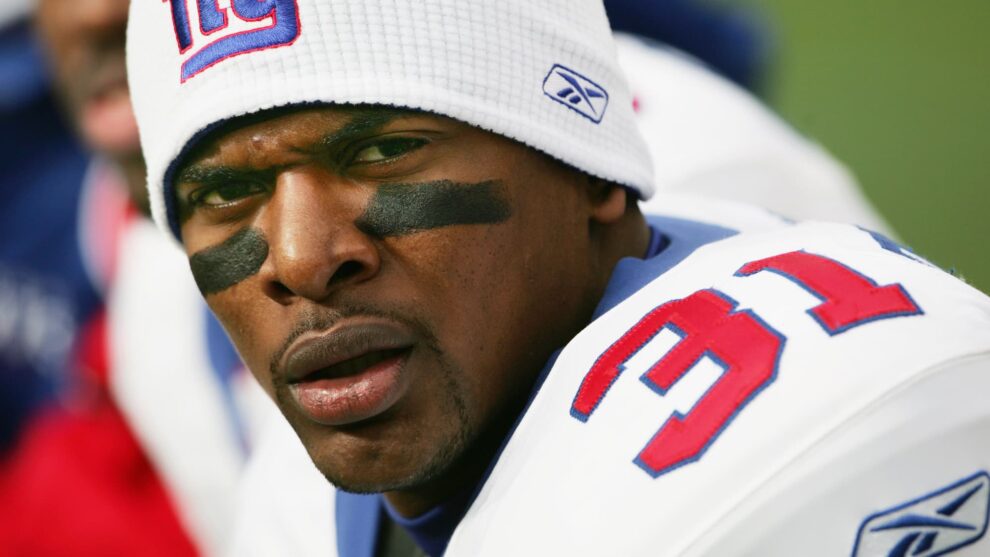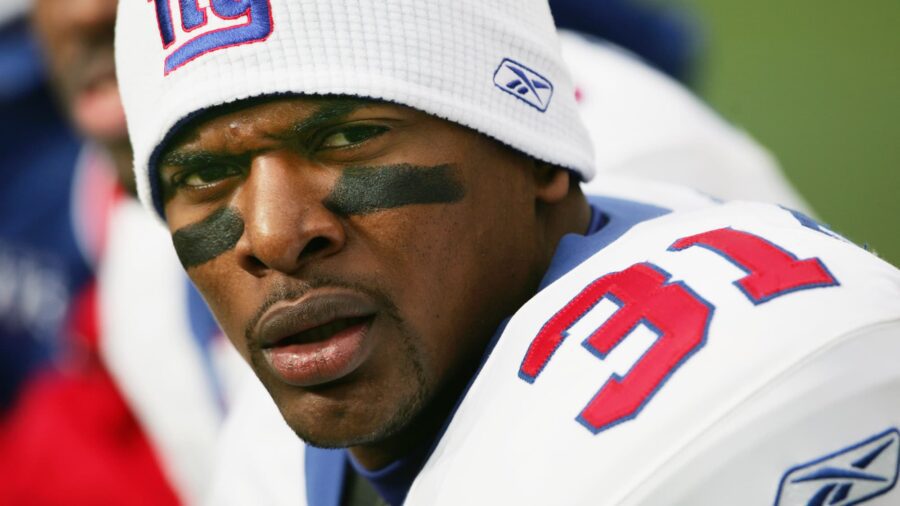 He completed his high school education in He attended Grapevine High School in Grapevine, Texas. In high school, he competed in football and track. Brewer became a wealth manager at the global private client group of Merrill Lynch after leaving the NFL. Brewer founded Brewer Group Inc in the year 2009, which is described as a consulting and investment advisory firm.
Ben Carson (Benjamin Solomon Carson ) was born on September 18, 1951. Ben is a retired American neurosurgeon and politician. From 2017 to 2021, he served as the 17th United States Secretary of Housing and Urban Development. He is a skilled neurosurgeon in the field of neurosurgery; besides this, he also stood for the President of the United States in the 2016 Republican primaries. Being a specialist in the field of neurosurgery, he has received many accolades for his incredible neurosurgery work.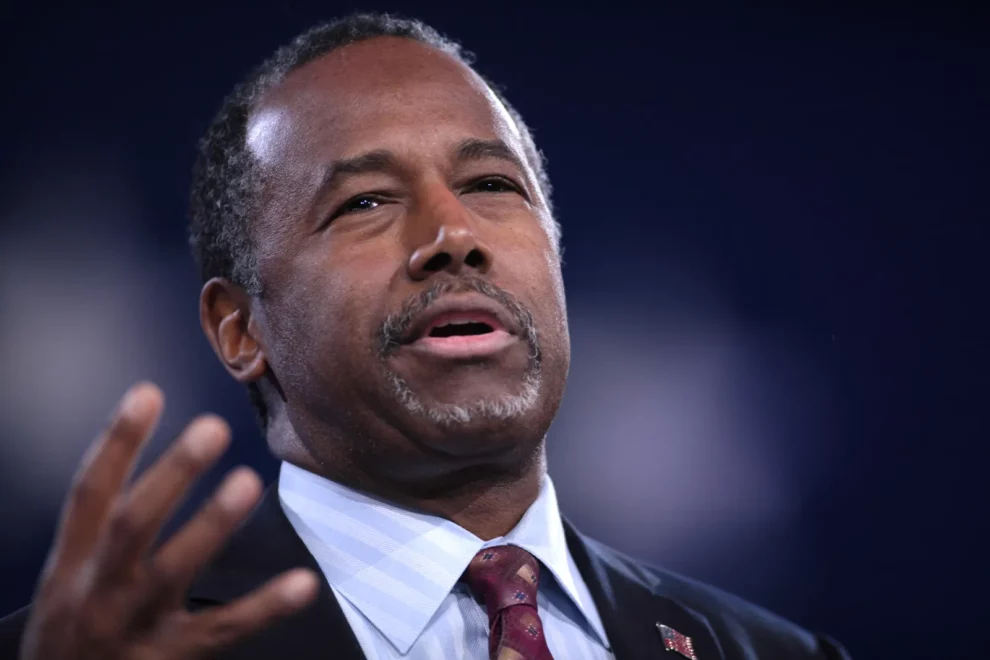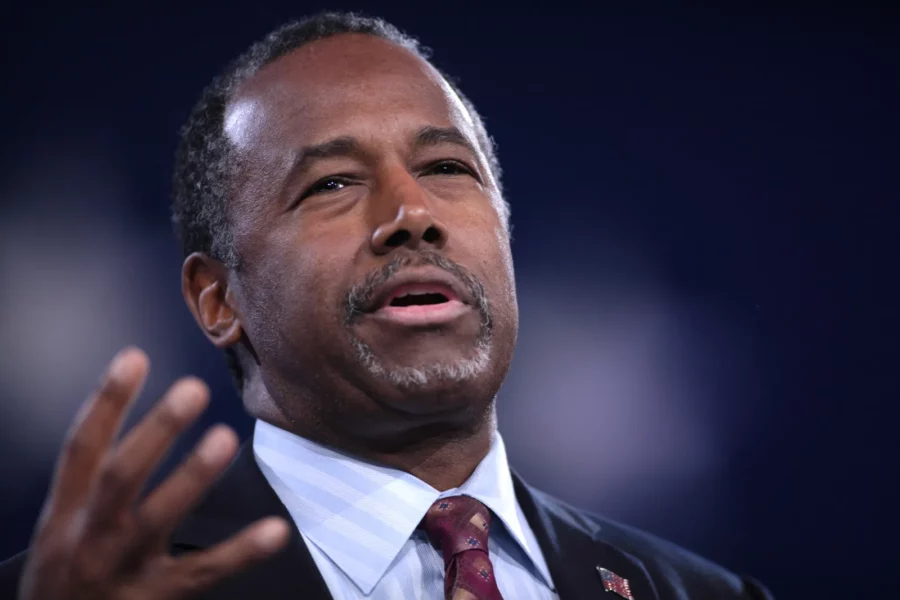 Ben has got more than 60 honorary doctorate degrees and numerous national merit citations. CNN and Time magazine named him one of the nation's 20 foremost physicians and scientists in 2001, and on the 200th anniversary of the Library of Congress, it selected him as one of 89 "Living Legends." Carson was awarded the highest civilian award titled the Presidential Medal of Freedom in the year 2008. In 2010, he got elected to the National Academy of Medicine. Carson also writes books and has co-written six bestselling books.
Warren Davidson ( Warren Earl Davidson) was born on March 1, 1970. He is an American politician who has been serving as the U.S. representative for Ohio's 8th congressional district since 2016. Warren was an officer in United States Army special operations. Along with this, he managed his family's manufacturing business.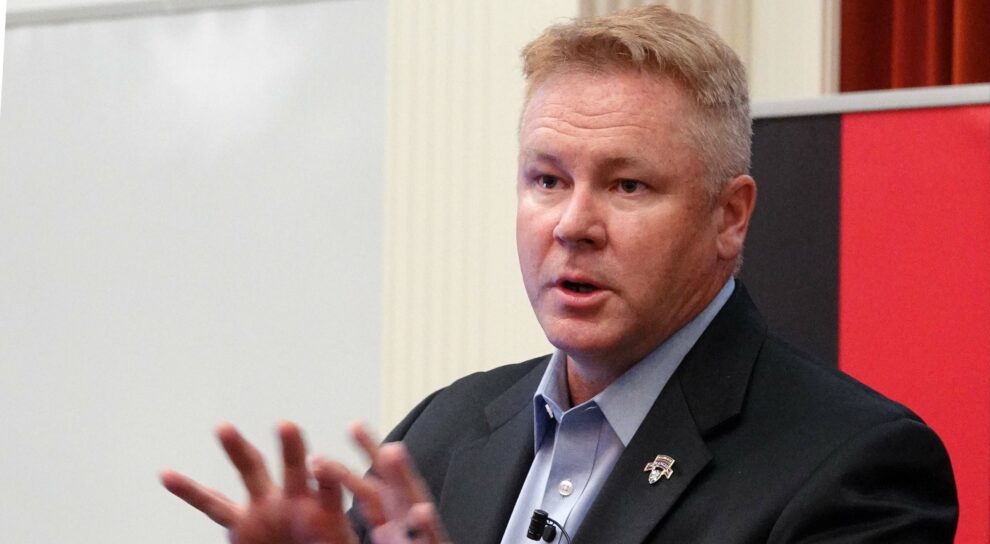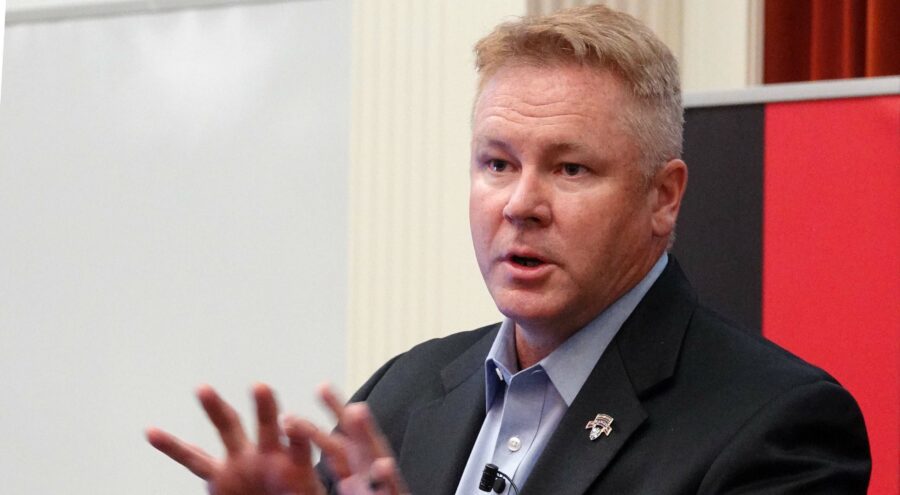 Warren is from the Republic Party. He is the recipient of the Expert Infantryman Badge, and Army Ranger Tab. Warren was one of the 21 House Republicans who voted against a resolution to give the Congressional Gold Medal to police officers who supported the U.S. Capitol attack on January 6 in June 2021.

Subscribe to Email Updates :