Want to enjoy WhatsApp new feature but don't know how to Create a Channel On WhatsApp? If yes, you have stumbled on the perfect page.
WhatsApp parent company Meta recently announced a new feature on WhatsApp called 'Channels,' a one-way platform for sharing updates with followers.
If you want to learn about this new feature, please read our detailed guide about Whatsapp Channels, its features, how to create one, and more.
So, without further delay, let's begin.
What Is Whatsapp Channels?
WhatsApp Channel is a Telegram-like feature allowing you to follow celebrities, private organizations, sports teams, and political leaders and receive updates from them.
It is a powerful tool designed to share information through text, images, videos, stickers, links, etc., with unlimited followers.
WhatsApp Channel feature is especially beneficial for organizations, businesses, and individuals who want to reach a large audience to share specific information for the benefit of the people.
For example, a business can promote its products and services among customers through WhatsApp channels, or any non-profit organization can use WhatsApp Channels to raise awareness about any subject.
The government can use WhatsApp Channels to inform people about important policies, and a school or institution can update parents about school events through this new feature.
WhatsApp has launched the WhatsApp Channel in the United States and India and plans to introduce it in 150 countries soon.
How To Create A Channel On WhatsApp?
WhatsApp channels are an easy, secure, and good option for businesses and individuals who wish to reach a wider range of people to share their updates.
If you are one of them, you should know how to create a channel on WhatsApp.
Here are the steps to create a Channel on WhatsApp.
Open WhatsApp on your phone.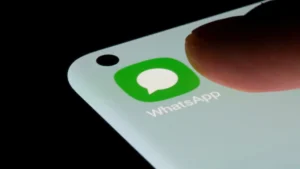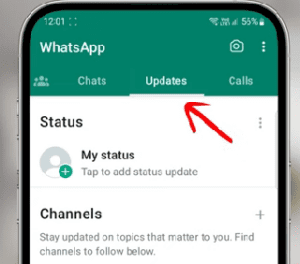 Click on the plus (+) sign.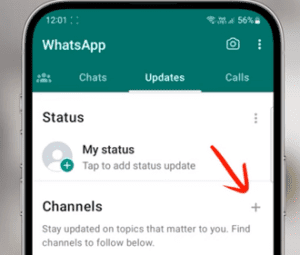 Next, choose the "Create Channel" icon.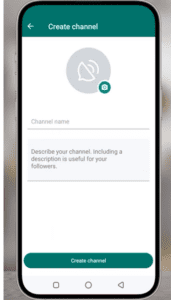 Click on the "Continue" option.
Now, follow the on-screen instructions.
Provide your Channel a name to complete the setup.
Add a description to introduce potential followers to what your Channel is about.
Add an icon to make your Channel unique and recognizable to your followers.
Once you have done that, finally click on the "Create Channel" icon.
Your WhatsApp Channel is now created and ready to use.
Please note that Whatsapp Channels is a newly introduced feature and is not accessible to many at present. Certain features, such as channel creation, may not be available for those with access.
WhatsApp says, "You can also access Channels through the WhatsApp Business app. To use the new feature, you must ensure it's updated to the latest version."
Hence, you must update your WhatsApp and check if you have this feature.
How To Share Your WhatsApp Channel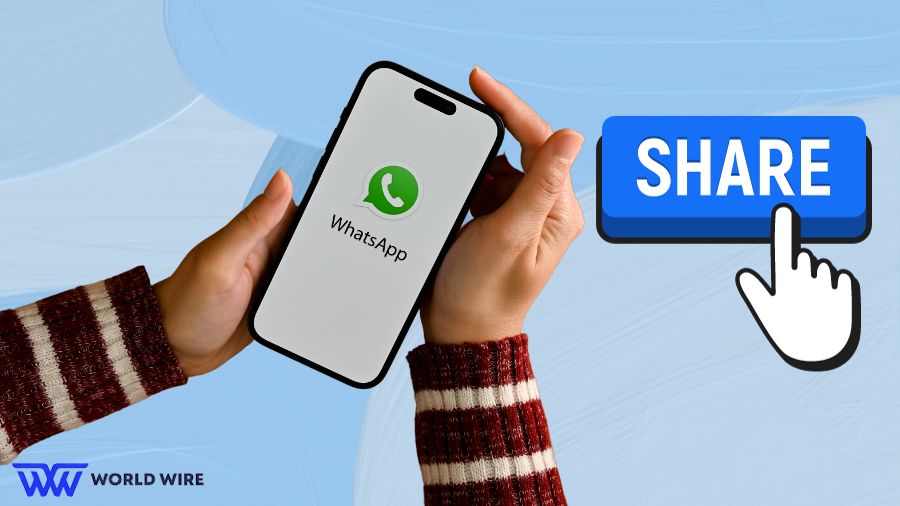 Once you create your WhatsApp Channel, you should share a link to your Channel to add users.
Here are the steps to do so.
Go to the channel info page.
Open "Channels."
Select your "Channel name."
Click on the "Copy link."
You can now share this link with persons you wish to invite to your Channel.
How To Share An Update On WhatsApp Channel?
Once you have created your WhatsApp channel, you can share updates with your followers.
Please follow the below steps to do this.
Visit the Channel info page.
Open Your Channel.
Click on the "Share update" icon.
You can now type your update and attach any supporting files you want to share with your followers.
Features Of Whatsapp Channel
WhatsApp Channel is a one-way broadcast tool within the app that allows you to follow any specific channel related to sports, celebrities, leaders, etc., and it comes with new features.
Here are some of the important features you can enjoy once you create a WhatsApp Channel
One-way communication
WhatsApp Channels are one-way communication tools where only the Channel admin can send messages. As such, it is a good option for many organizations and firms wanting to share information with a large audience.
Large audience base
WhatsApp Channels allow organizations to have a huge number of followers. This way, organizations can reach large audiences to share their updates.
Enhanced directory
The Whatsapp Channels are designed in a way that you see the channels based on your country. That means you can find filtered and relevant channels per your interests, location, or Channel popularity.
Emoji reactions
You can react to the updates with emojis as feedback and can see the overall reactions. But, the emoji reacted by you will not be visible to followers.
Forwarding
You can forward the updates from the WhatsApp channel you "follow" or "create" to your friends and family.
Editing
WhatsApp allows channel admins to edit their updates after they are sent. This feature is beneficial for correcting mistakes or adding additional information.
Deletion
Likewise, WhatsApp allows channel admins to delete their updates anytime they wish. This feature is useful to remove outdated information or irrelevant content.
How WhatsApp Channels Handle Privacy?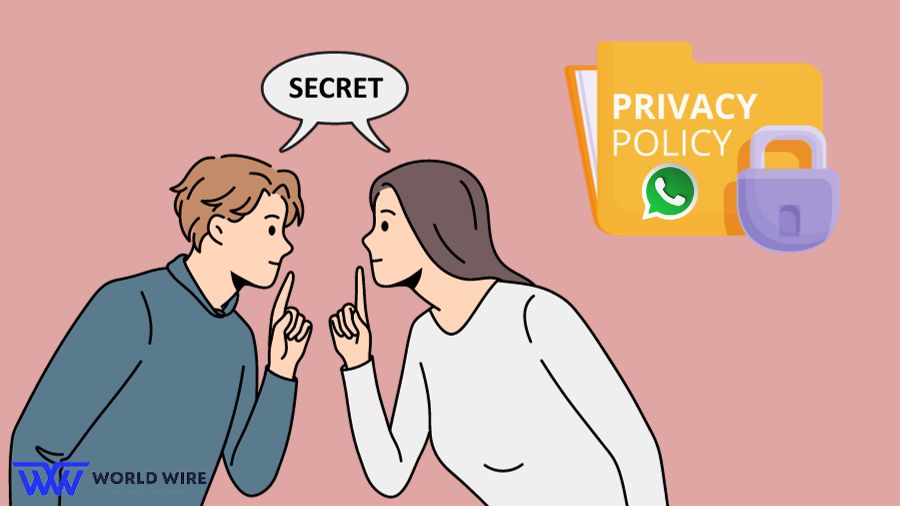 WhatsApp is a secure feature that allows you to follow channels without sharing your contact details with unknown people not in your contact list.
Once you create or join a WhatsApp Channel, it ensures the safety of its users by handling privacy in the following way.
Followers cannot see each other.
You cannot see who else is following the same Whatsapp channel as you or any other followers interacting with the channel content. Similarly, you are not visible to others following a channel.
Followers cannot see your details.
The other followers on the WhatsApp Channel cannot see your details, such as your name, phone number, profile picture, or reaction to the content. Only the channel admins can see your phone number if they have saved you in their contact lists.
Channel admins not saved in your contacts may see your profile picture and how you interact with their channel content. However, they cannot see your full phone number or profile name until they save you in their contacts.
Your contacts cannot see the WhatsApp channel you follow
Persons in your contacts cannot see which channels you follow or how you interact with channel content. You can create a channel on WhatsApp and can choose to keep it private.
Allows reporting for suspicious Channel
You can report WhatsApp channels you believe are not legitimate and violate WhatsApp's policies. WhatsApp will investigate the Channels based on the reports and take appropriate action.
Only Channel admins can regulate Channel content
WhatsApp Channel admins are responsible for the content of their Channels. They should ensure that the content is appropriate for their followers and does not violate WhatsApp's terms and conditions of service.
Channel updates are separated from your chats
WhatsApp Channels updates are maintained in a separate tab from your chats, making it easy to keep track of the Channel's content.
Frequently Asked Questions
How can I search for channels on WhatsApp?
Once you have create a channel on WhatsApp, You can search for the channels on WhatsApp by following the below steps.
Open WhatsApp on your device
Go to the "Updates" tab.
Click on the (+) plus icon.
Select the "Find Channels" option.
Can I see who follows the same WhatsApp channel as I do?
No. WhatsApp Channel is a secure feature that does not allow you to see the people following the same Channel as you do.
Can people in my contacts see what Channel I follow?
No single person in your contacts can see what Channel you follow or how you interact with any WhatsApp channel.

Subscribe to Email Updates :