Overview: This article explores the life and career of Dan Crenshaw.
Daniel Reed Crenshaw is an American politician of the Republican Party. He is currently serving as the United States representative for the 2nd congressional district in Texas. His districts include parts of northern and western Houston. He has also previously served as a Lieutenant Commander in the United States Navy Seal for almost a decade. He hosts a podcast called 'Hold These Truths' where he talks about the most important issues faced by us. 
Crenshaw extends invitation to Freedom Convoy protestors : come to America…
U.S Rep. Daniel Crenshaw invited the Canadian truckers protesting against Covid vaccine protocols to come to America, in a tweet along with the link to the H-2B visa information page on the U.S. Citizenship and Immigration Services' website. 
"Quick note to Canadian truckers being fired and now targeted as "terrorists" by your woke government: The USA has a trucker shortage AND a work visa program," he tweeted on Tuesday.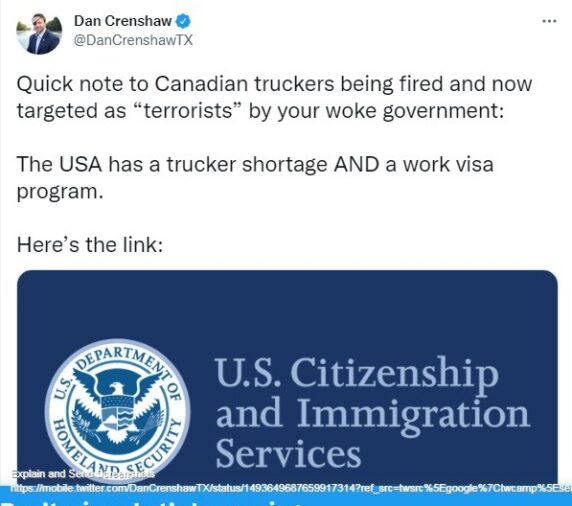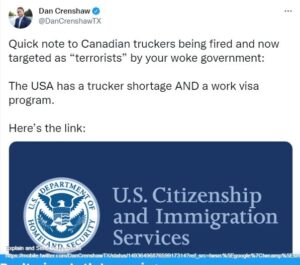 The invitation came only a day after Canadian Prime Minister Justin Trudeau invoked the Emergencies Act in response to the growing protests. 
Personal Information
Crenshaw was born on 14th March, 1984 and is 37 years of age. He was born in Scotland, United Kingdom to American parents, Jim and Susan Crenshaw, and he grew up in Katy, Texas. He lost his mother to cancer when he was only 10. Crenshaw is married to Tara Blake and is an avid supporter of Methodism. 
His net worth is estimated to be roughly around $2.1 million.
Crenshaw's Education and Career
He graduated high school from Colegio Nueva Granada, Columbia, in 2002. Crenshaw returned to the U.S and attended Tufts University where he graduated with a bachelor's degree in arts, majoring in international relations, in 2006. He received a master's degree in Public Administration from Harvard University's John F. Kennedy School of Government in 2017.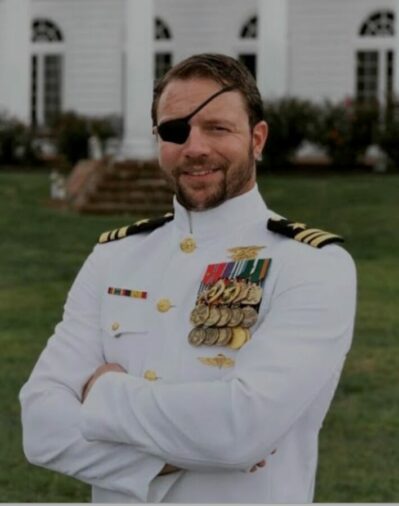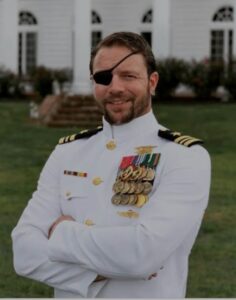 Crenshaw served in the United States Navy Seal for ten years (2006 – 2016), and five tours of duty and achieved the rank of Lieutenant Commander. During the Iraq War in Afghanistan in 2012, Crenshaw lost his right eye due to an IED explosion, and suffered partial loss of vision in his left eye. 
"I don't have a 'good eye,' but half a good eye." – he said.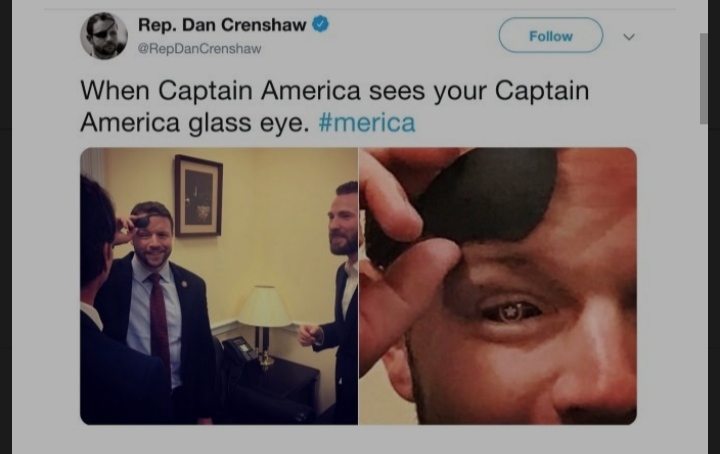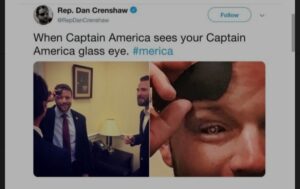 In 2017, Crenshaw announced his candidacy for the United States House of Representatives in Texas's 2nd congressional district, and ran for elections in 2018. He won the runoff election and proceeded to win the general election on 6th November after defeating Democrat nominee Todd Litton with 52.8 % of the votes. Crenshaw was re-elected again in 2020 against Democrat nominee Sima Ladjevardian. 
He launched his podcast, Hold These Truths In 2020 where he "joins the world's leading experts for deep and insightful conversations about the most important issues facing us today".
Crenshaw was one of 126 Republican members of the House of Representatives to show solidarity for Texas v. Pennsylvania, a lawsuit filed at the United States Supreme Court contesting the results of the election and claiming that Biden's victory from the four swing states was due to "unconstitutional actions", invoking claims of fraud that were absolutely baseless. The Supreme Court declined to hear the case on the basis that Texas lacked standing under Article III of the Constitution to challenge the results of an election held by another state.
Also read:

Subscribe to Email Updates :