On August 9, Governor Ron DeSantis signed an executive order suspending Worrell. Worrell is a Democrat elected to the 9th Judicial Circuit in 2020, which includes Orange and Osceola counties.
DeSantis fires back on prosecutor Monique Worrell's suspension
As the case "presents a political question," Governor Ron DeSantis urged the Florida Supreme Court late on Tuesday to reject a challenge to his suspension of Orlando-area State Attorney Monique Worrell.
Attorneys for DeSantis responded in 63 pages to a September court petition filed by Worrell, stating that "(Part of the Florida Constitution) authorizes the governor to suspend an official for enumerated grounds and grants the Senate alone the power to remove (from office)."
"The Senate thus is invested with the sole discretion to decide whether the governor's suspension order adequately stated grounds for suspension, just as the Constitution entrusts to that body the sole power to try impeachments. This (Supreme) Court should now make clear what it has often implied: the validity of a suspension and removal is a non-justiciable political question."
Furthermore, according to the response, DeSantis had sufficient grounds to suspend Worrell because her office "adopted practices and policies resulting in undercharging, excessively slow case times, and the evasion of certain sentence enhancements required by the Legislature."
According to the DeSantis order, Worrell's regulations prevented assistant state attorneys from pursuing minimum mandatory terms for felonies involving firearms and drug trafficking.
However, Worrell claimed that DeSantis lacked a valid reason for the suspension when she filed the Supreme Court petition to regain her employment.
In the 46-page petition, Worrell's attorneys stated that "To the extent the governor disagrees with how Ms. Worrell is lawfully exercising her prosecutorial discretion, such a disagreement does not constitute a basis for suspension from elected office,"
"Ms. Worrell was elected to serve as state attorney, not the governor. Mere disagreement between a governor and a state attorney about where within the lawful range of discretion that discretion should be exercised falls far short of the constitutionally required showing of neglect of duty or incompetence."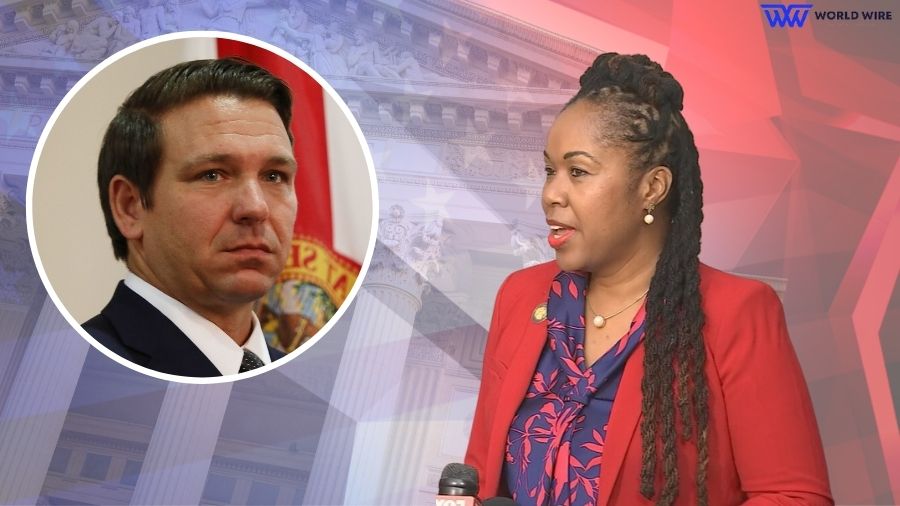 Allegations made in DeSantis' executive order were refuted in the petition.
DeSantis removed Hillsborough County State Attorney Andrew Warren in a highly contentious decision last year, which led to Worrell's suspension and the ensuing legal battle.
Democratic Party candidate Warren attempted to overturn his suspension at the Supreme Court, but the justices said in June that he had waited too long to bring the case. With the matter pending at the 11th U.S. Circuit Court of Appeals, Warren is also contesting the suspension in federal court.
Although the Senate has the last say over whether to remove individuals from office, it advised a lawyer for Worrell that it would put proceedings in "abeyance" if she challenged the suspension in court. To succeed Worrell as state attorney, DeSantis named Andrew Bain, a former Orange County judge.
In the rebuttal submitted on Tuesday, DeSantis's attorneys refuted Worrell's claims regarding prosecutorial discretion,
The response stated, "Ms. Worrell does not have 'discretion' to abuse her power to bring criminal charges by chronic underenforcement Florida law."
On December 6, the Supreme Court is set to hear arguments in this case.

Subscribe to Email Updates :