With the next presidential elections just around two years away, speculated candidates have started lining up. Two of them include California Governor Gavin Newsom and Florida Governor Ron DeSantis. Read on to find out; DeSantis vs. Newsom – Who has more chances to win 2024 Elections?
DeSantis vs. Newsom – Who has more chances to win 2024 Elections?
There has been much speculation that Gavin Newsom's public sparring with Florida Governor Ron DeSantis is preparing them to be rivals for the White House someday. But, as he runs for a second term as California governor, Newsom says he's rooting for Kamala Harris to be the next Democratic nominee.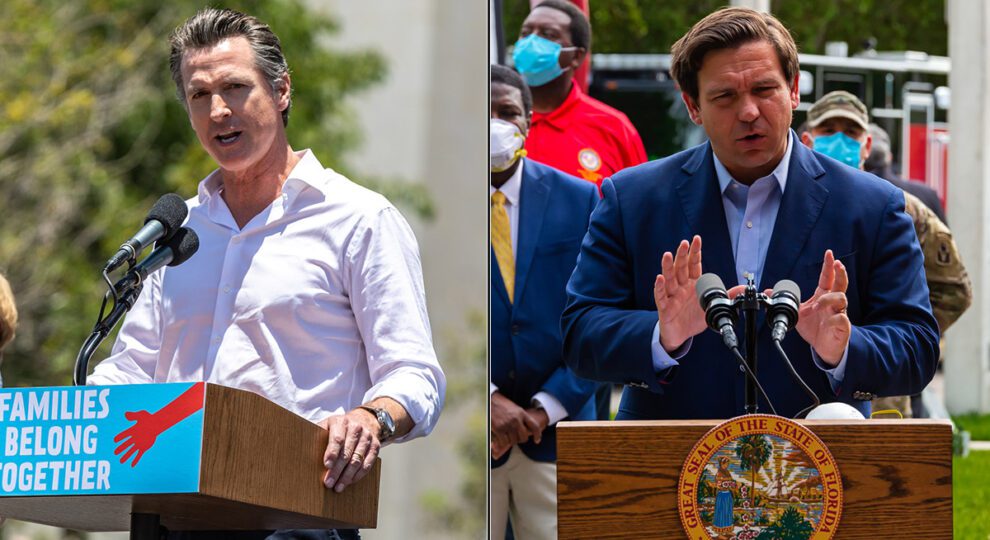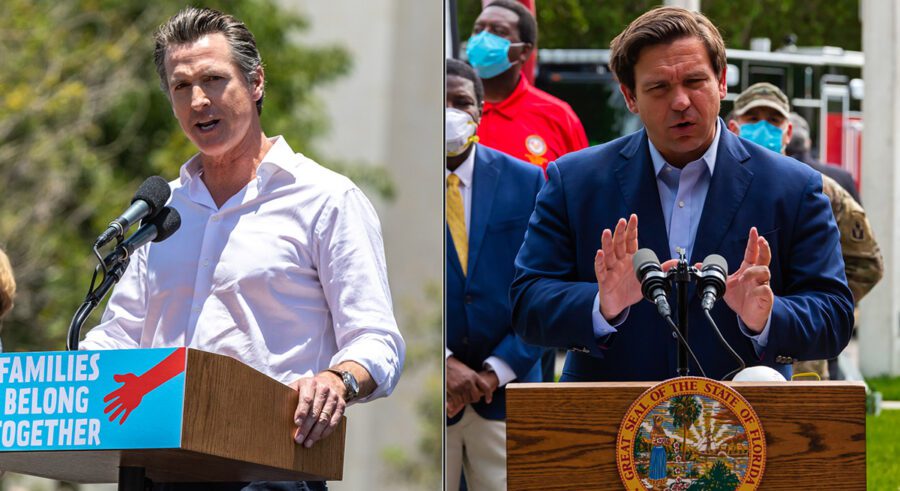 On Thursday, When the reporter asked Gavin Newsom about his presidential ambitions, Apart from his current campaign for a second term as Governor, Gavin Newsom contended that he was not even considering such a thing right now. He does not say never, but at least for now, he is not focusing on The White House. 
Gavin Newsom was asked by the reporter if he would promise to voters that he would finish out his second term, which will run through 2026, and then Gavin Newsom responded that he believes Harris should be the next president after Joe Biden. 
"I have a sub-zero interest," in running in 2024
Gavin Newsom said "Yeah, I mean, I have a sub-zero interest," when a reporter talked to Gavin Newsom about Harris participating in the election, then he said, "I'm hopeful that she's the next president of the United States."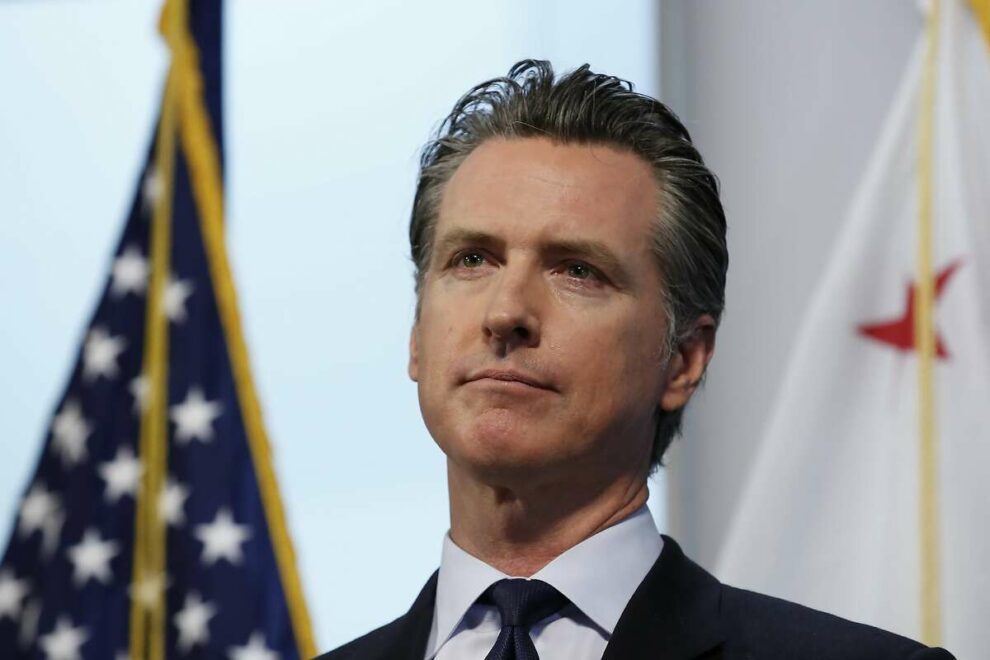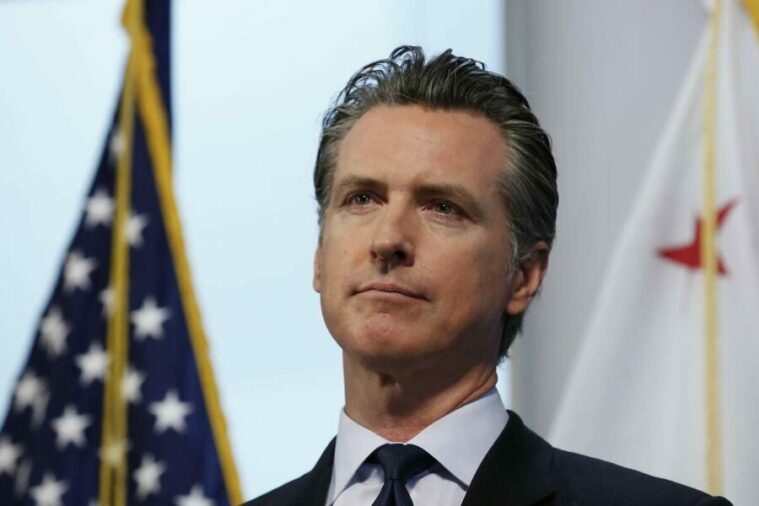 It could just be laying the groundwork for a presidential run in his golden years. At 54 years old, Newsom still has a lot of time to run for president or even run for the Senate. And it's not politically reasonable for him to be seen as trying to cut in front of a Black woman, and potentially our first female president, at this point.
"It just sits when people bring up my name"
Governor Ron DeSantis was on Fox and Friends Studio, where he was asked if he would be going to make his way to the White in two years. Ron DeSantis was asked where the idea sits in their mind. Ron DeSantis said, "it just sits when people bring up my name," turning rapidly to 2022 races down the ballot in the state and a "huge opportunity" for a "really big red wave" that would make Florida a "red state." When the question was again asked Ron DeSantis, he said that "It's a little bit different for me. I think there are people that, the minute 2020 ended, have been running, and they're going around doing all that stuff. That's just not what I've been doing. I've just been focusing on the task at hand." Ron DeSantis said that "I don't do straw polls. They just put my name into these things, you know It's just, like, so what am I supposed to do is Like they sell merchandise and everything. I kind of would like to get royalties on that."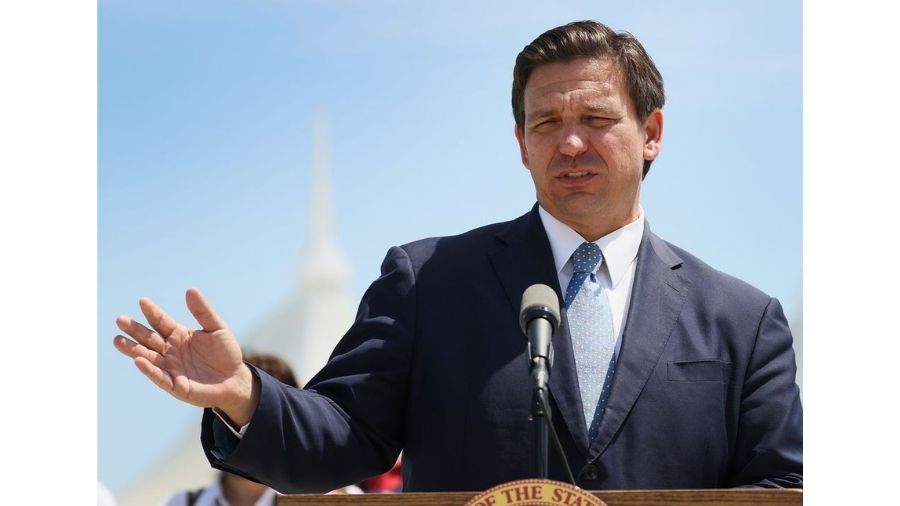 Ron DeSantis Florida Republican Governor has plenty of advantages ahead of his November 2024 election. Ron DeSantis has more than $100 million in the bank. A growing statewide Republican voters advantage Massive popularity with the conservative base. He has not asked Trump for formal approval and isn't planning to. According to people connected to the governor and Former president, it's a clear sign that DeSantis, who was a Known Congressman from Northeast Florida more than four years ago, has risen high in the Grand Old Party stratosphere. 
Elon Musk reveals who he might vote for
On Wednesday morning on Twitter Elon Musk was asked who he was "leaning towards" voting for as the president of the United States and then he responded "Ron DeSantis."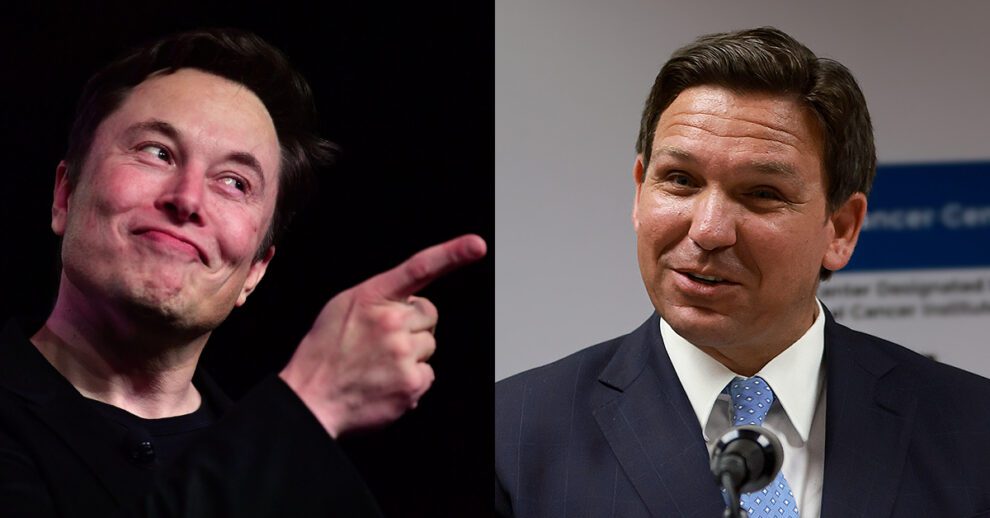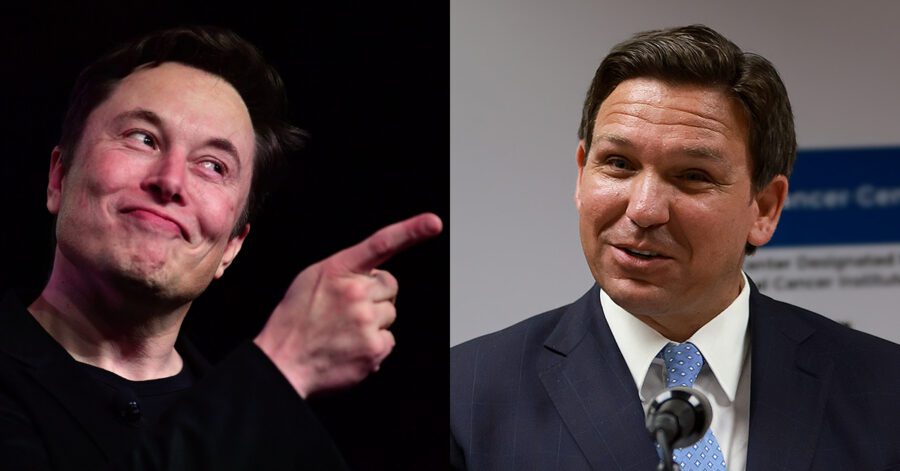 He also commented after he was asked if he would vote for a republican for being a president and then he said "TBD" which means to be decided. He said that in the 2020 election he had supported the democratic party Andrew Yang but believes that Ron DeSantis "has a better chance of Winning" in the upcoming election. 
Also Read: Elon Musk predicts Red Wave in 2022
Ron DeSantis is a rising star in the Republican Party, troubling former President Donald Trump, who has been teasing another run for the presidency in 2024. Whereas Ron DeSantis had not said whether he was running for president.
About Ron DeSantis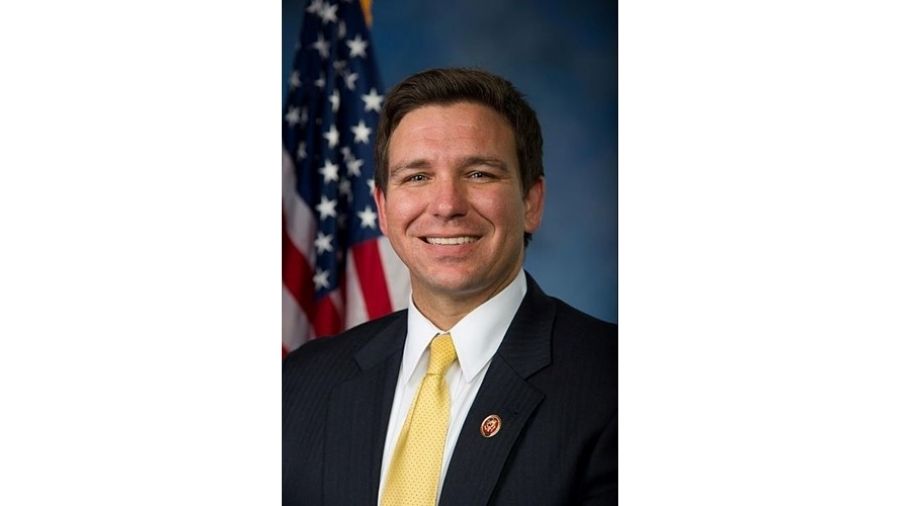 Ron DeSantis was born on 14 September 1978, in Jacksonville, Florida, United States. He is an American Politician and attorney. Since 2019 He has served as the 46th Governor of Florida. Before that, From 2013 to 2018 he has been Florida's 6th district United States House of Representatives. He graduated from Yale University (BA) and Harvard University (JD). His Residence is the Governor's Mansion.
About Gavin Newsom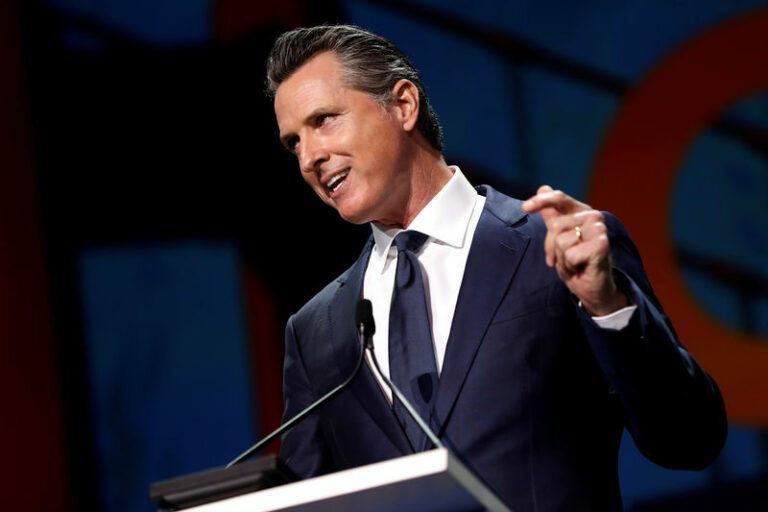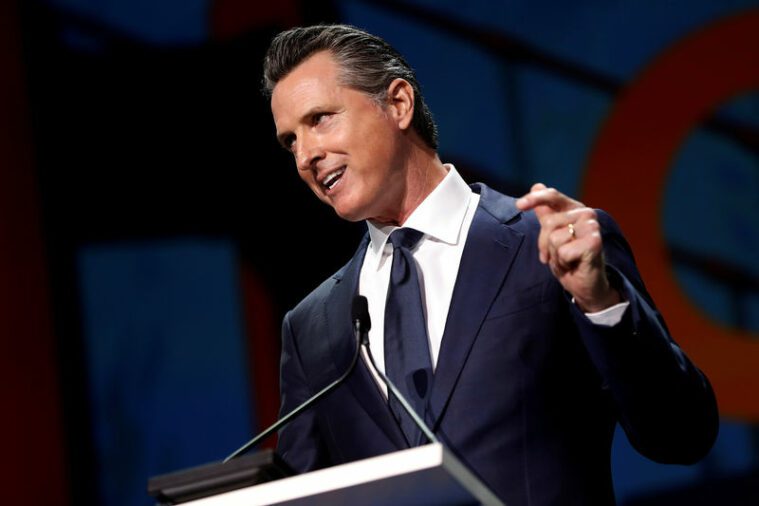 Gavin Christopher Newsom was born on 10 October 1967 in California, United States. He is an American Businessman and Politician. Since 2019, He is Serving as the 40th Governor of California. Before that, from 2011 to 2019 he served as the 49th lieutenant Governor of California and also as the Mayor of San Francisco from 2004 to 2011. He graduated from Santa Clara University (BS). His Father's name is William Newsom and his Mother's Name is Tessa Menzies Thomas. His Residence is Fair Oaks, California, United States. 
Also Read:
Full list of candidates for 2024 Presidential elections from democratic party
Signup For Our Newsletter