The next MAGA rally is going to be held at Wisconsin on 12th June, 2021. MAGA (Make America Great Again) rallies get their name from the very famous catchphrase used by Ronald Reagan and Bill Clinton in the presidential elections. However, the term was brought into the mainstream when Donald Trump made it the main slogan for his presidential campaign. The next rally is going to be a big one because it features speakers like Chris Cox, Mike Lindell, Dinesh D'Souza, Charlie Kirk, Diamond and Silk, and many more!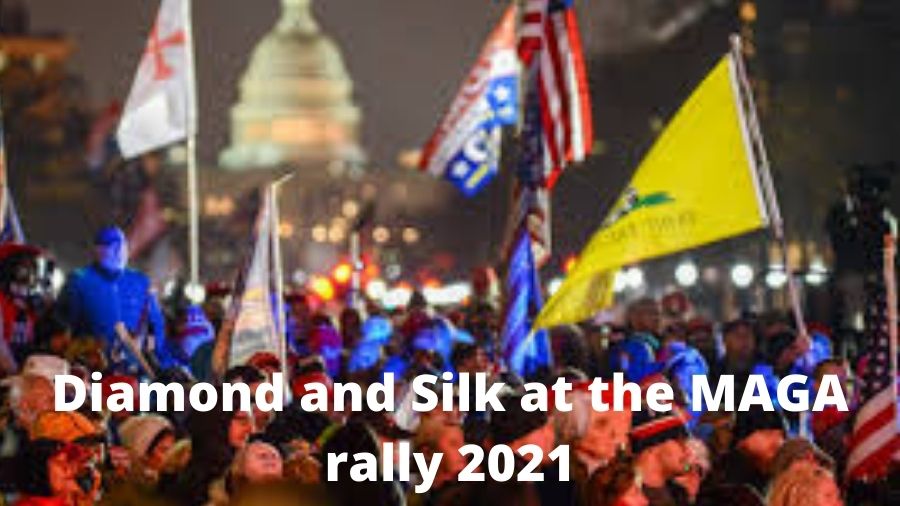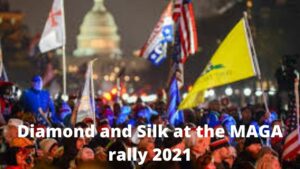 What can we expect at the rally?
The tickets are free and one of the first 2000 entrants will get a chance to enter the VIP section and meet the Speakers. The website states that the gates are set to open at 9 AM but the main program is only going to start at 11 30 AM and come to an end by 4 PM. This celebration of freedom as Americans is going to start with a 4-plane-military-flyover. The website also mentions chairs, bleachers, and grass along with lots of concession stands of hotdogs, hamburgers, chips, and beverages for everyone to enjoy the show. It also boasts of an on-property place for camping, tubing, and water slides on the property.
Who are Diamond and Silk?
The actual names of Diamond and Silk are Ineithia Lynnette Hardaway and Herneitha Rochelle Hardaway Richardson respectively. They are most popularly known for their video-blogging, live-streaming, political activism, and commentary which by its inherent nature is right-leaning. Up until they were registered Democrats but their YouTube Channel started getting notoriety after they began posting Pro-Trump videos. Ever since the 2016 presidential Campaign, they have been avid Trump supporters and went so far as to pitch for him in the 2020 presidential bid. Ever since their first meeting with Trump in 2016, they have been a staple on conservative news outlets like Fox News.
Must-read Article – How to Book MAGA Frank Rally Tickets
Conclusion
We hope you found this article informative and useful. We are going to continue the coverage of this MAGA rally in its lead-up to the 12th of June. We will be covering other speakers of the rally in our upcoming articles. So stay tuned to our channel for continuous updates. You can register for the event from this website. To stay up-to-date on all the news, tune in to our website! We write articles on the latest news in technology, politics, entertainment, and everything in between!
Signup For Our Newsletter