Diamond and Silk Uprising – Who the Hell Said You Can't Ditch and Switch?
Who Are Diamond and Silk? Diamond and Silk, are the most popular American women's and live-streamers. The real name of Diamond and Silk are Ineithia Lynnette Hardaway ("Diamond") and Herneitha Rochelle Hardaway Richardson ("Silk"). Both sisters Born into a family with sharecropping roots, they got viral personality in the conservative movement.
There most engaging "Ditch and Switch Now" platform helps a lot to transform an election. Diamond and Silk having the ability to empowering millions of audiences just by their presence, alongside they convict people by their social media following content.
Both Diamond and Silk are the biggest fans of Mr. Donald Trump. And they shared a stage with Mr. Trump at an event in front of national media.
Rather than only streaming content, they also do video blogging as well and also involve in political activity. Diamond and Silk got more famous in 2015 and they become overnight celebrities by their powerful video content which they made in support of previous American President Mr. Donald Trump.
They openly support Mr. Trump and that's why sometimes they face trouble. Like Washington Examiner published an article where they said someone offering money around $150,000 USD to Hardaway and Richardson to stop supporting Mr. Trump and follow different candidates.
But Diamond and Silk give an amazing answer to this type of conspiracy. For that, you must have to read or listen to Diamond and Silk Uprising.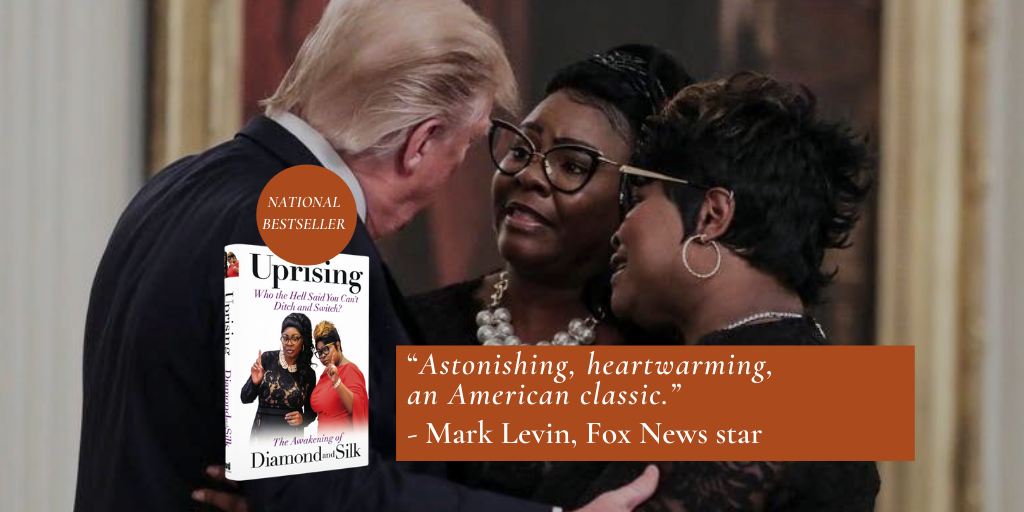 Diamond and Silk Uprising
So here we talk about the book which was published on August 18, 2020, by Regnery called "Uprising" by these two beautiful, & wonderful women Diamond and Silk. And the full title of the book is described by them as "Uprising: Who the Hell Said You Can't Ditch and Switch? — The Awakening of Diamond and Silk".
In this initiative book the first time they wrote about their personal life experiences and the Black Lives Matter movement. Which is a protesting movement against police brutality and violence against black people that mostly happens with US citizens and outsiders.
Diamond and Silk openly share their thoughts about this type of incident and the current popular events. In this book, you can read about the story of Diamond and Silk switching political party's from Democratic to GOP in 2015. And after that how they manage & overcome all the things which are going through to their lives.
Actually, the book is very prominent and giving you real-life experience of Diamond and Silk and their journey after switching parties. All the topics they covered in 256 pages.
Diamond and Silk Uprising Available on Amazon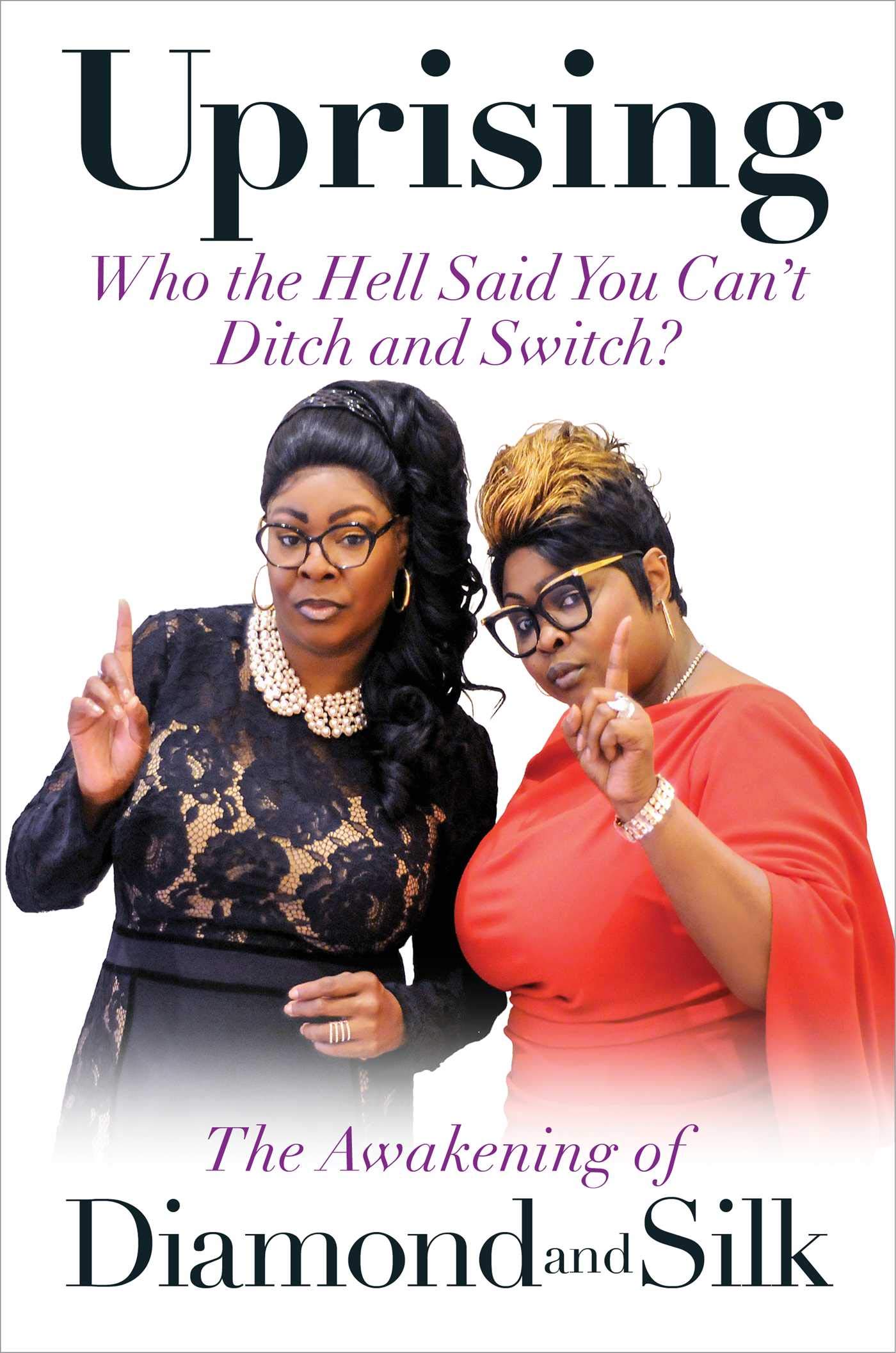 I must suggest you if you are from political background or want to start a career as a social media influencer then defiantly try & read this amazing book which is available on Amazon with a different form like for online reading you can purchase a kindle edition, or you can also buy the audiobook of Diamond and Silk Uprising which is covered by there original voice and it will take your 10 hours to complete the book, or lastly a hardcover of the book.
The book is available with a very affordable price tag across the world like if you belong from the United States then you can purchase it at around 30$. Which is very budget-friendly according to the knowledge they providing and the awareness which they spreading through their books and online activity to the upcoming generation especially youth.
Diamond and Silk are national treasures and they start political awaking which never stopped. They are open-minded insightful and ebullient ladies which present their thoughts publically without any fear and they proud to be black in the skin. As their book is being loved by many people, they're very overwhelming and thankful about their unique phenomenon.
What will you learn in this Story?
People love to read Diamond and Silk's popular book Uprising because of the informative analysis and guidance about the political prospects. Although users also get an idea about the entire journey of Diamond and Silk till now. And what's their next move towards society.
So it might very helpful for you if you relate yourself to them. They represent Uprising in a very interesting way you never get irritated while reading or listing the entire book.
Despite the political appearance, you also learn the overall story of two sisters a.k.a Diamond and Silk.
You also get an idea about the relation between mother, father, two sisters, and the sharecropping family, How the middle-class businessman father Upbring their child.
If you're a "preacher's kids" then why is its a blessing—and a challenge both at the same time.
And why they start supporting Mr.Trump after he announced his candidacy.
Working of Diamond and Silk with North Carolina textile plants gives them an insight to thinking about why NAFTA was exporting jobs to Mexico and hurting Americans.
Why they never leave a bond with trump even after offering huge monetary rewards.
How's popular social media platforms interfere with their work and interrupt their account to shut them up or put in wrong allegations.
And after 6 months gaslighting of Facebook claim that Diamond and Silk were "unsafe for the community"
Incident Between Facebook and Diamond & Silk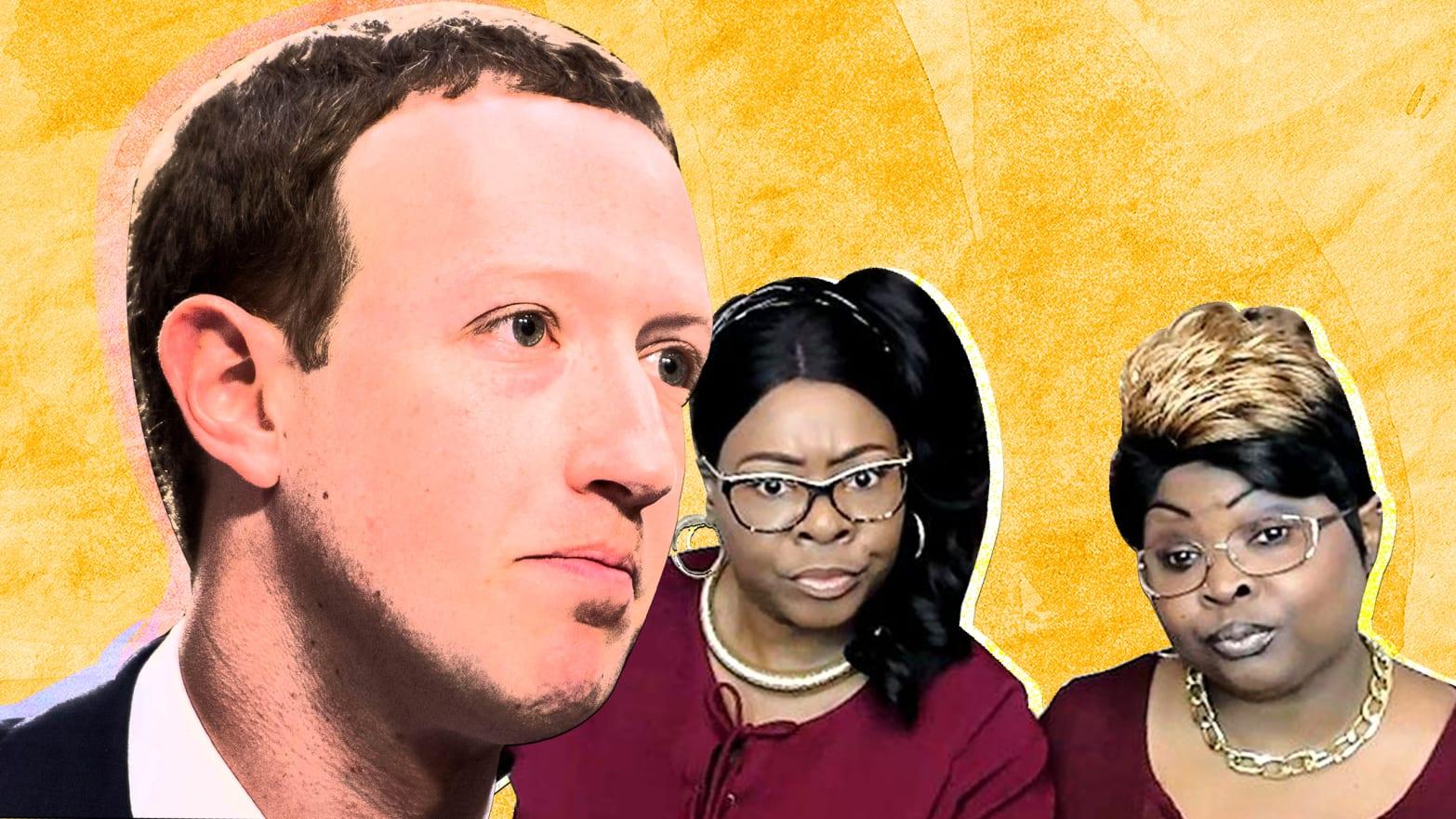 This is a very popular incident created between Facebook and Diamond & Silk account which never can be negotiable by their followers. What is actually happened is In April 2018, Diamond and Silk reproduced a message which shows that Hardaway and Richardson's Facebook page's content and brand are "unsafe to the community."
This is a totally insane thing, we have rights and we can share anything on social media apart from nudity and inappropriate content. According to Diamond and Silk's statement, the message that comes from the Facebook policy team was specially mentioned: "This decision is final and it is not appeal-able in any way." But Diamond and Silk said this is a false allegation and they had been a victim of censorship by Facebook.
Because they have a big Facebook page community of around 1.3 million followers. So they start contacting FB via direct calls, email support, and chat sessions to answer about their alleged "bias censorship and discrimination against D&S brand page".
Because they noticed a huge drop in their likes, comments, and reaction just after this incident in 2017-18. And also their followers complain that they never received a push notification about Diamond and Silk's new posts and videos.
Action taken against FB and Diamond & Silk incident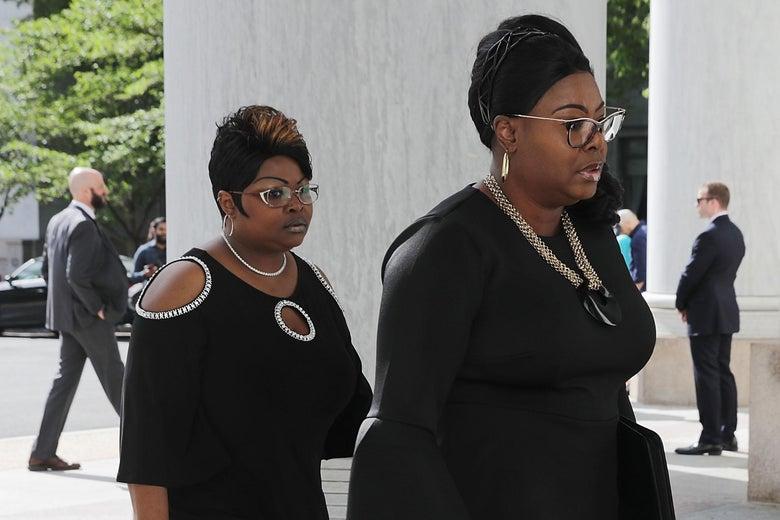 The news goes viral in CNN, and Business Insider story's after that Marsha Blackburn the Tennessee Republican Representative asked questions with Facebook CEO Mark Zuckerberg and stating that "Diamond and Silk is not terrorism".
After that Joe Barton also interfaces and asks Mark why FB censoring conservative bloggers. After pressurized by Govt. Mark said that FB employees had made an error and they contacted Diamond and Silk.
But the most insane thing that happens, in this case, is Diamond and Silk stated that Facebook never contact them and FB said they attempted to contact via phone, email, Facebook Messenger, and Twitter.
But also there is not any evidence that the Diamond and Silk page was blocked or censored by Facebook. That's why At the hearing, there is no evidence that Hardaway and Richardson had been targeted.
Conclusion
If you look at the overall journey of Diamond and Silk and if you read or listen there book consciously then you understand the overall phenomena of succeeding in life and also its a practical advice given by Diamond and Silk to the entire nation is that  "rejection is God's protection and your haters make you greater".
This is the overall conclusion of there research before publishing this book. So never disappoint about anything why it happens always with me types of thoughts. All is happening for some reason and we have to appreciate everything which we have in our life.

For more such updates about Diamond & Silk subscribe to World Wire Telegram Channel.
Signup For Our Newsletter