Former CIA Director John Brennan informed former President Barack Obama about Hillary Clinton's claimed "plot" to link then-candidate Donald Trump to Russia as "a method of diverting the public from her use of a private email server." This was said to happen way before the 2016 presidential election, according to papers that were released by Director of National Intelligence John Ratcliffe.
Officials from the CIA had also asked the FBI to look into Russian knowledge of the Clinton campaign's cooperation smear effort.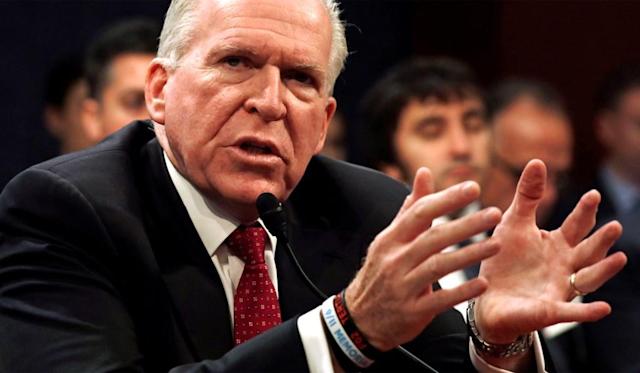 According to released handwritten notes from former CIA Director John Brennan, the US intelligence community was aware in 2016 that Russian intelligence was actively monitoring, and perhaps infusing misinformation into Clinton's anti-Trump association narrative.
In the summer of 2016, Brennan and other national security officials were so concerned about Russia's knowledge of Clinton's campaign intentions that they personally briefed Obama on the situation in the Oval Office. Ratcliffe said in a statement that the declassified more documents pertinent to ongoing congressional oversight and investigation efforts today at President Trump's request.
Additional information about the case
According to a person familiar with the materials, Brennan's handwritten notes were taken after Obama was briefed on the situation.
Also, according to Brennan's notes, they were obtaining further information on Russian activity from CITE, which allegedly approved a request from one of Hillary Clinton's foreign policy advisors to smear Donald Trump by inventing a scandal alleging Russian security agency interference.
"On the 28th of July," the notes indicate. Brennan writes "POTUS" in the margin, but that piece of the notes is censored. The notes stated, "Any proof of Trump campaign + Russia collusion." The rest of the notes were censored, except for the words "JC," "Denis," and "Susan" in the margins.
"JC" might allude to then-FBI Director James Comey, "Susan" to National Security Adviser Susan Rice, and "Denis" to Obama chief of staff Denis McDonough, according to the notes. Ratcliffe presented newly-declassified evidence to the Senate Judiciary Committee, prompting the declassification.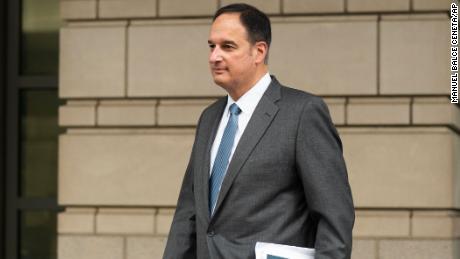 It was discovered that in September 2016, US intelligence authorities submitted an investigative referral on Hillary Clinton reportedly endorsing a plot involving Donald Trump and Russian hackers undermining US elections in order to divert public attention away from her email crisis.
Comey and Peter Strzok, the then-Deputy Assistant Director of Counterintelligence received the referral. The following information is supplied for the sole benefit of their agency for background investigative action or lead reasons, as necessary, according to the statement.
The memo also says that the communication contains sensitive material that might disclose sources, according to the document. It should be handled with care, with a focus on compartmentation and need-to-know information. Any investigative action conducted in response to the material below should be discussed in advance with the Chief Counterintelligence Mission Center, Legal, to avoid the source's probable compromise.
It may not be utilized in any judicial process, including FISA applications, without prior clearance, according to the document. It also said that the CIA provided the following instances of information gathered by the CROSSFIRE HURRICANE fusion cell in response to an FBI verbal request: A discussion about Hillary Clinton's acceptance of a plan involving Donald Trump, the Republican presidential candidate in the United States. Also, Russian hackers are interfering with US elections in order to divert attention away from her use of a secret server.
Ratcliffe's clarifications
The data includes the alleged approval by Hillary Clinton on July 26, 2016, of a suggestion from one of her foreign policy advisors to demonize Donald Trump by stirring up a controversy claiming Russian security services' participation, according to Ratcliffe's letter.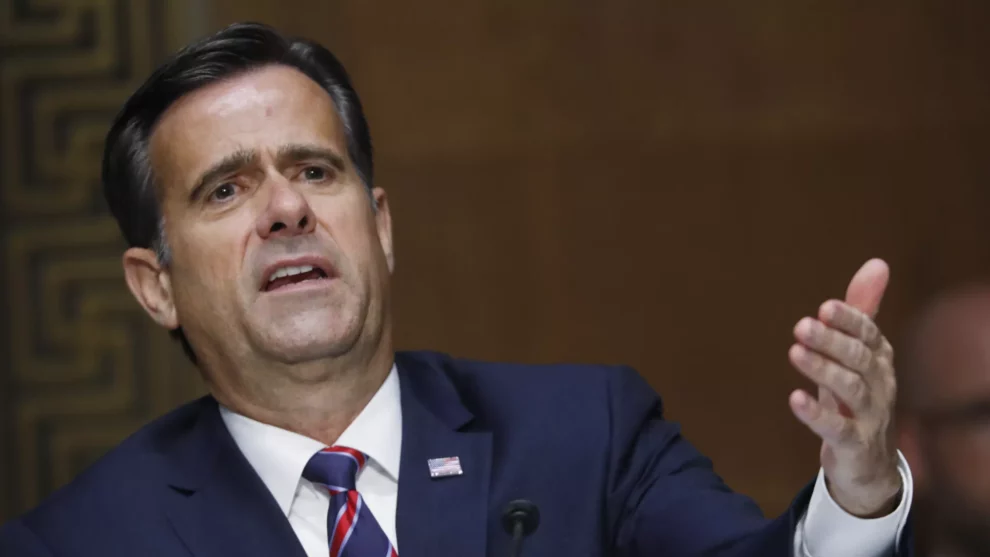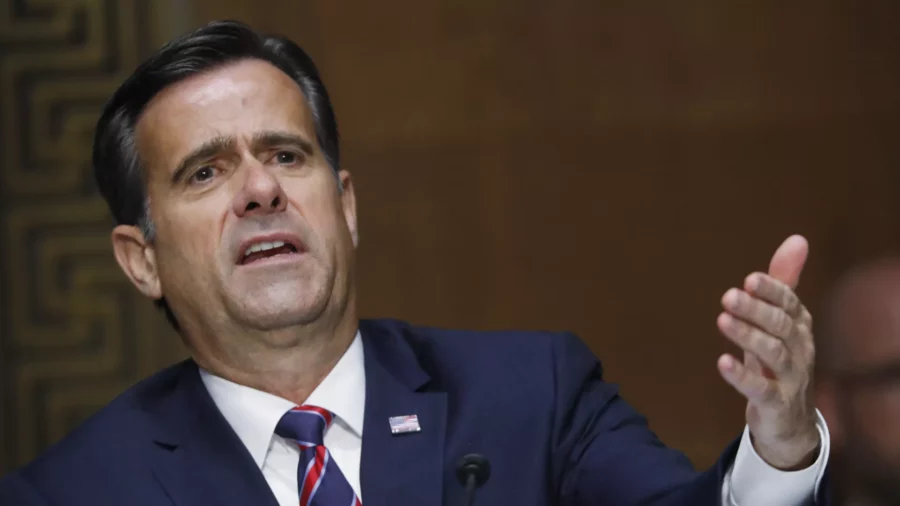 Clinton's spokesman, Nick Merrill, described the claims as "baseless." "False b———t." Ratcliffe, on the other hand, fought back on the premise he was promoting in a statement issued after the material was made public as "Disinformation from Russia."
To be clear, this was not Russian misinformation and has not been judged as such by the Intelligence Community, according to Ratcliffe, who was to brief Congress on the sensitive sources and techniques by which it was acquired in the days ahead.
Statements from the familiar sources
It was not Russian misinformation, according to the source. Even Brennan recognized there was a high bar for verbally briefing the president of the United States, otherwise, he wouldn't be briefing him on it, and he plainly believed this met that threshold.
Hundreds of congressional requests for legitimate oversight reasons have been made, according to another individual familiar with the materials. It was kept hidden for political reasons, as well as the notion that they'd never be caught. The Brennan notes are crucial, according to the source, because they are their own words, scribbled and preserved in real-time.
James Comey's take
Graham pressed Comey on whether he remembered receiving a tip from the intelligence community. On Sept. 7, 2016, he and Strzok received an investigating referral from US intelligence officers alleging Clinton's support of a plan (about) Trump…as a form of distraction.
Comey said, "That doesn't ring any bells with me." Graham responded by stating it was wonderful that it didn't strike a bell. He went on to suggest that Comey was given the investigation by the intelligence community to look into the Clinton campaign's attempt to create a diversion by accusing Trump of being a Russian agent or puppet.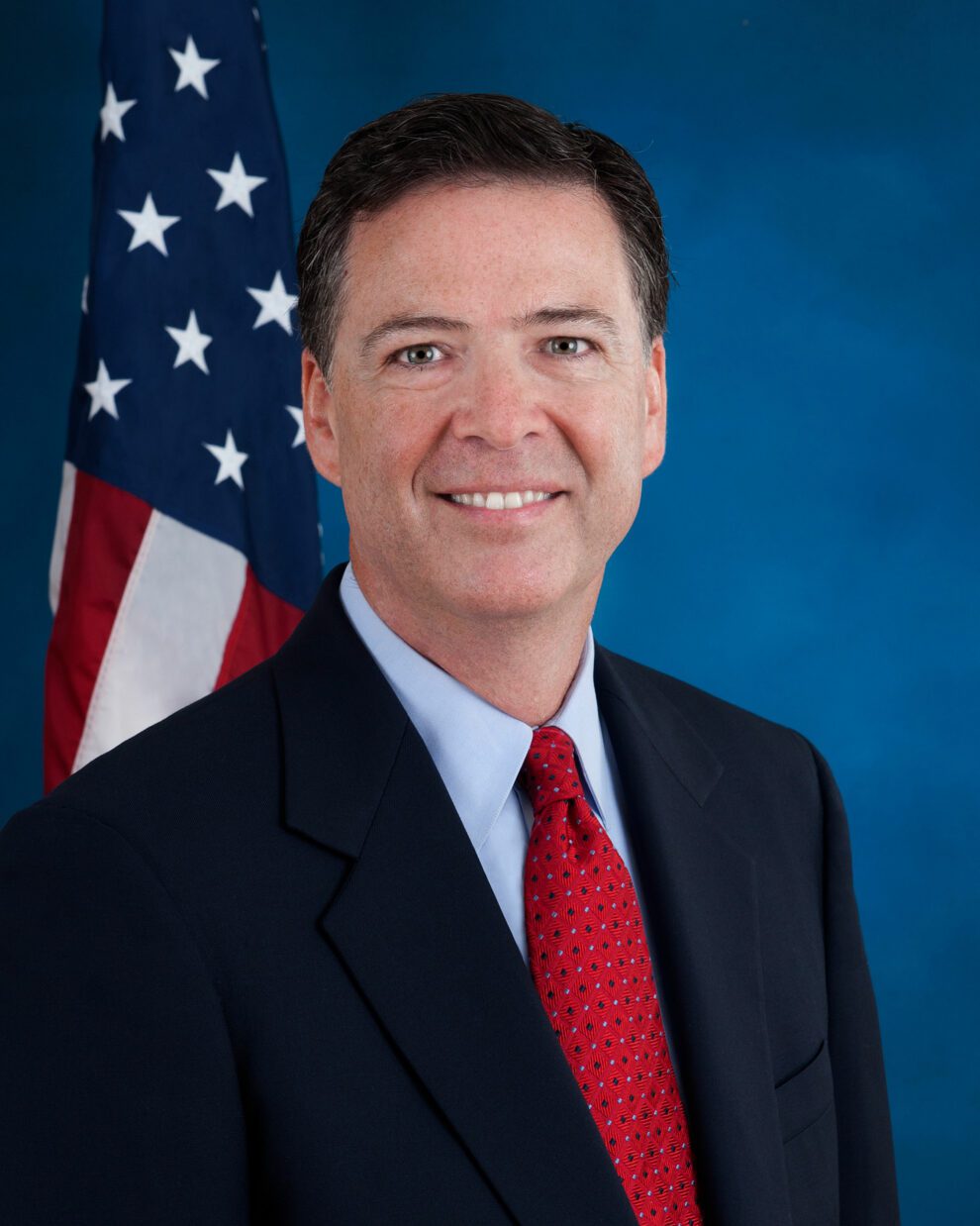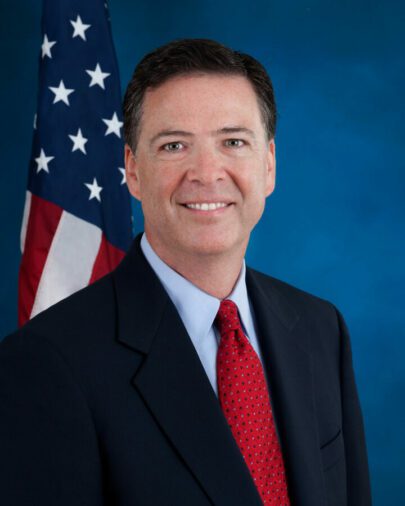 "How far-fetched is that?" Graham asked, referencing the Clinton campaign and the Democratic National Committee. Perkins Coie, on the other hand, recruited Fusion GPS and ex-British intelligence officer Christopher Steele to write and collate information for the disputed and unsubstantiated anti-Trump document.
Through law firm Perkins Coie, the Clinton campaign and the Democratic National Committee engaged Fusion GPS and ex-British intelligence officer, Christopher Steele. It was carried out in order to write and consolidate material for the highly disputed and unconfirmed anti-Trump dossier.
The referral, according to Comey, did not "sound familiar."
Devin Nunes' take on the matter
However, Ranking Member Devin Nunes, R-Calif., of the House Intelligence Committee, termed the intelligence and presumably upcoming papers as "smoking guns."
Nunes stated that the underlying papers that they had seen, of which he had only seen a handful, are "smoking guns." He went on to say that the material should be made available to the general population in the United States.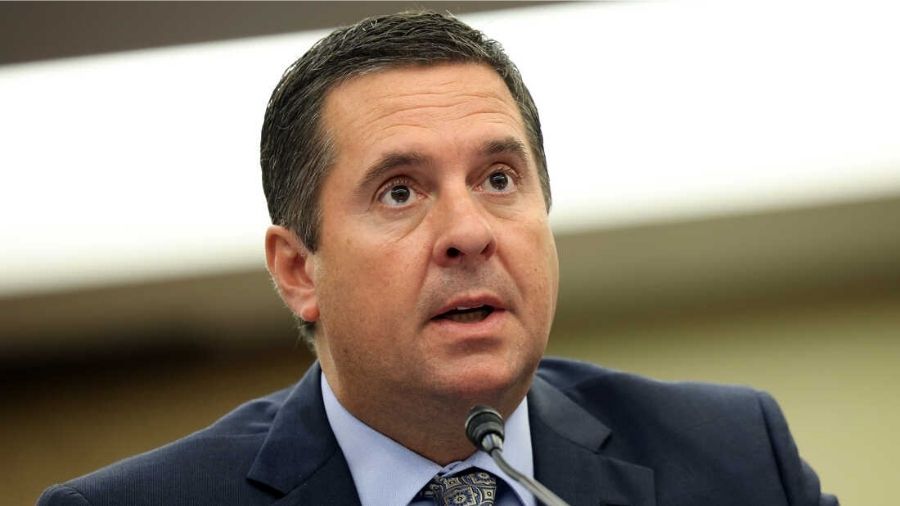 Nunes went on to say that "there is much more underlying data that backs up" Ratcliffe's claims. He described the time it took for the president's friends to declassify and make the information public as "mind-boggling."
Nunes explained that because you have corrupt authorities, this has been a very tough problem for them to solve.
About John Ratcliffe
From 2020 to 2021, John Lee Ratcliffe, an American politician, and attorney served as the Director of National Intelligence.
From 2015 until 2020, he was the United States Representative representing Texas's 4th district. Ratcliffe was recognized as one of the more conservative members of Congress throughout his time there. From 2004 to 2012, Ratcliffe served as Mayor of Heath, Texas, and from May 2007 to April 2008, he was the acting United States Attorney for the Eastern District of Texas.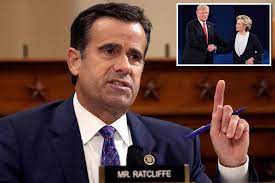 On July 28, 2019, President Donald Trump announced his intention to nominate Ratcliffe to succeed Dan Coats, the Director of National Intelligence. President Trump stated on February 28, 2020, that he would renominate Ratcliffe for Director of National Intelligence, and following Senate approval, he resigned from the House of Representatives.
Ratcliffe was elected mayor of Heath, Texas, for four consecutive two-year terms.
Signup For Our Newsletter