Dominion Voting Machines According to the insights from a Political Telegram Channel named KanekoaTheGreat today there was a testing session of all the ballots by Dominion Voting Machines.
Dominion Voting machines in El Paso Co, CO fail L&A testing for the Tina Peters recount!!
In El Paso Co, Colorado Dominion Voting Machines failed the L&A test conducted today for the Tina Peters recount.
According to that Telegram channel, There were nearly 4,000 ballots ran in the test. 2,200 adjudicated. Two Dominion employees are on-site for testing of Ballots.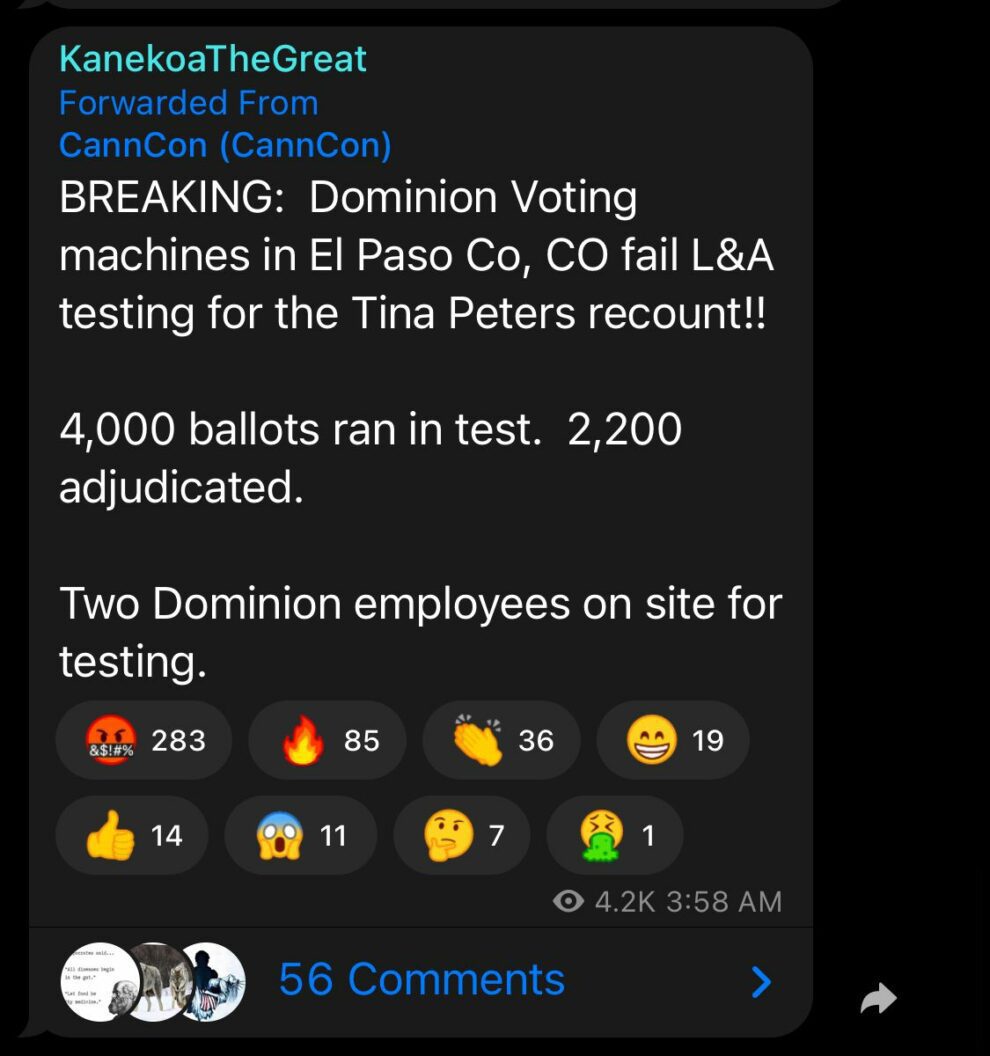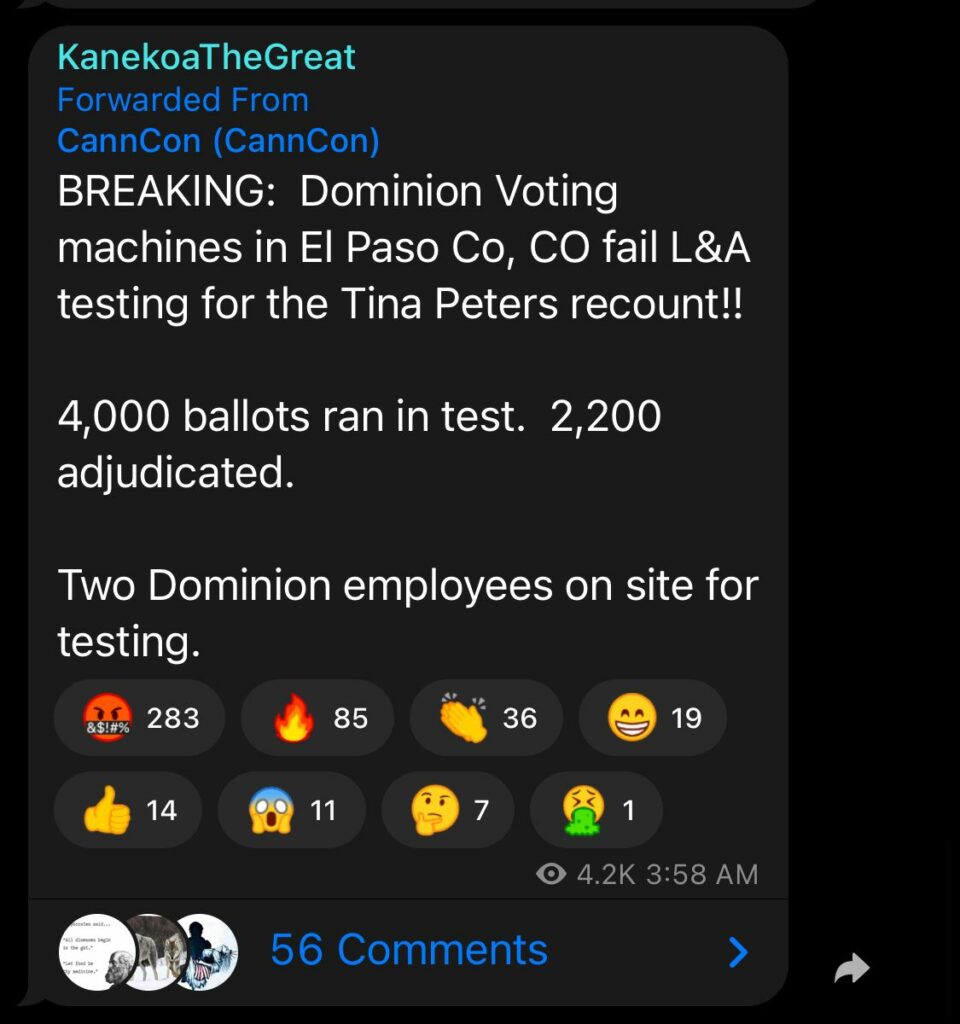 For more such Latest News updates about USA Politics, follow us on World Wire Telegram Channel.

Subscribe to Email Updates :