As the United States former President campaigns for the 2024 Republican Presidential Nomination, Donald Trump is visiting Manchester, New Hampshire to inaugurate the new Team Trump headquarters in Hampshire on Tuesday.
President Trump In Manchester, New Hampshire Headquarters Grand Opening
Watch Donald Trump Live From Manchester, New Hampshire
The former President will be seen in the state for a second time amid his ongoing presidential race while facing several legal challenges. New Hampshire is one of the few important battlegrounds for the race.
In his previous visit, Trump's 2016 campaign manager, Corey Lewandowski, who was among those who addressed the crowd, said, "There are only a few real battleground states in the country. New Hampshire is one of those, and it is a place where we know the core principles of what Donald Trump has talked about, including smaller government, less regulation, lower taxes, strong military."
Hence, Trump's visit and featuring more than one event in the state may make him raise his already leading polling number in the GOP nomination 2024.
Registration For The Event
If you want to register for Team Trump's New Hampshire Headquarters Grand opening, please follow the steps below.
Open the link here
https://event.donaldjtrump.com/events/new-hampshire-office-opening-manchester-nh
Fill up your details, including first name, last name, email, mobile state, etc.
Click on the "Register" icon below.
Upon confirmation of your registration, a message that reads 'Thank you for confirming your RSVP' will be shown on your screen.
You are registered for the event now and will receive more information about the event in your registered email.
Schedule Of The Event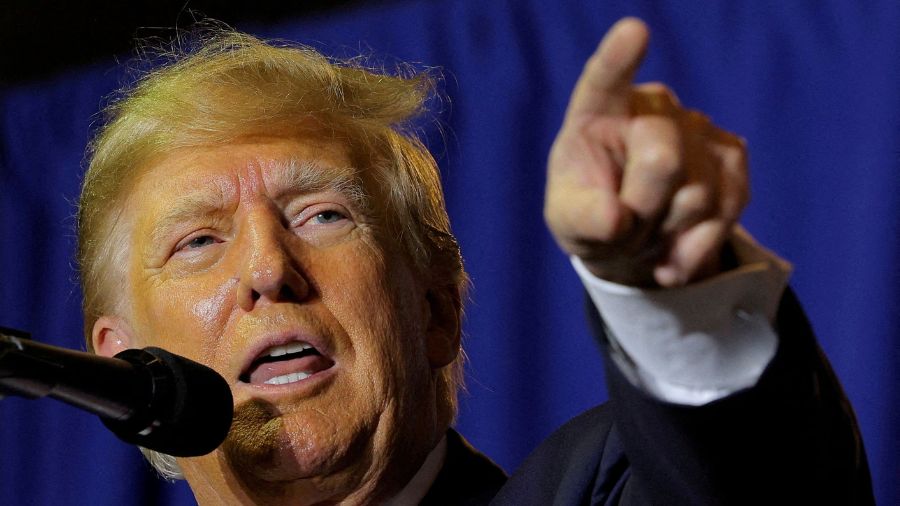 When? The opening of Team Trump's Hampshire Headquarters is scheduled for Tuesday, June 27, 2023, at 2:15 PM (Eastern)
Where? The event will take place at Team Trump New Hampshire Office, 326 Lincoln Street, Manchester, NH-03103.
In another event, Donald Trump will also feature at the Federation of Republican Women Lilac luncheon as a special guest.
The New Hampshire Federation of Republican Women will host their most successful 76th Annual Lilac Luncheon fundraiser with a sold-out crowd, on June 27, 2023, at 11:00 AM ET.
You can book your tickets for the event at the link below.
https://www.nhfrw.org/
If you miss attending the events, you can watch the events live right here at world-wire as we are streaming live on the day. Stay tuned for more updates.

Subscribe to Email Updates :