On Wednesday, Donald Trump sued Michael Cohen, while claiming that Cohen had failed to uphold his professional duties to him through his frequent podcasts, books, and media appearances.
Over $500 million in damages are sought in the lawsuit, which was filed in federal court in the Southern District of Florida. The lawsuit asserts that Mr. Trump "has suffered vast reputational harm as a direct result of Defendant's breaches."
Mr. Cohen started working as Mr. Trump's personal counsel in 2006 and also provided advice to his business. It claims that Mr. Cohen signed a contract that forbids him from disclosing private information, including details of the Trump Organization's commercial dealings.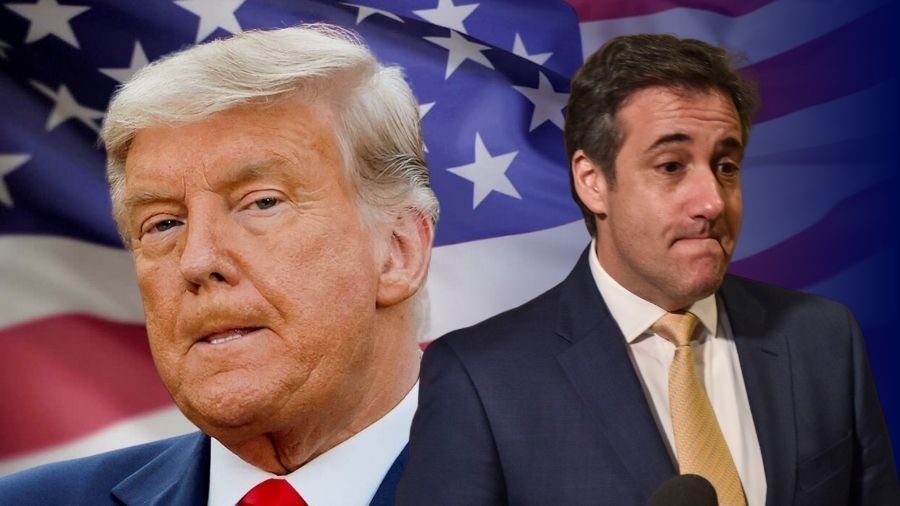 In the lawsuit, Mr. Cohen is accused of making money by publicly slandering Mr. Trump. In 2020, Mr. Cohen released "Disloyal: A Memoir: The True Story of the Formal Personal Attorney to President Donald J. Trump." which Trump used to support his lawsuit. According to Mr. Trump, the book exposes sensitive information and gives misleading information about his interactions with Mr. Cohen.
Trump's lawyer, Chris Kise, stated, "He lied before the judge. He lied to the prosecutors. He lied to his employers. He has lied to his attorneys". Chris Kise added to the statement, "So, eventually, someone needs to make this habitual liar accountable."
According to Mr. Cohen's attorney Lanny Davis, the former president is trying to intimidate and harass his client using the legal system.
"Mr. Cohen will not be deterred and is confident that the suit will fail based on the facts and the law," Mr. Davis stated. "Is there anyone in America who takes Mr. Trump seriously when he brings these fake lawsuits, apart from the shrinking minority base of believers?" Mr. Davis questioned.
The lawsuit increases the tense relationship between Cohen and Trump. In 2018, Mr. Cohen entered a guilty plea to charges related to campaign finance and other crimes. Cohen told the federal judge that during the 2016 presidential campaign, Mr. Trump had given him the order to pay off two women to keep quiet about their alleged romances with Trump. Mr. Trump denied the affairs.
Last week, Donald Trump was accused of falsifying business records for his role in paying hush money to an adult star in a 34-count indictment released by Manhattan District Attorney Alvin Bragg. Mr. Trump made a not-guilty plea to those charges.
In interviews with the media, Mr. Cohen has discussed his involvement in the case. He testified before the state grand jury and is suspected of serving as a crucial witness at the trial.

Subscribe to Email Updates :