Dwaine Pretorius Backs Lungi Ngidi: After waiting four long months, South African cricket fans will experience the heat of cricket as the 3TC solidarity cup is scheduled to be played on Sunday. Another good news is coming from our sources that south Africa's medium-paced bowler Dwain Pretorius will make his make-back in international cricket. He will take a knee to support the Black lives matter movement during his first match of the 3TC cup on Sunday.
The famous South African cricketer addressed Lungi Ngidi and said that he is with him, and he will always support Lungi Ngidi. Recently Lungi Ngidi has faced considerable criticism regarding his stand for BLM from several South African cricketers. In his post, Dwaine mentioned that " I will proudly support Black Lives Matter moment along with you, my friend."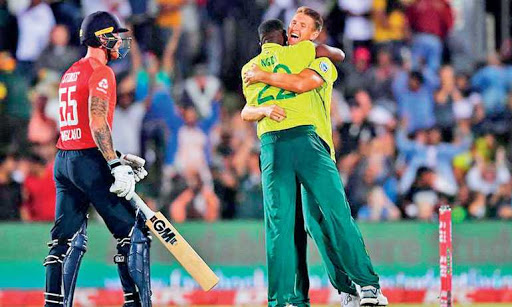 The Black lives Matter has gained much more popularity in Africa, and many well-known faces are in support of this moment. Two South African cricketers criticized Lungi Ngidi: "he is forcing the team to support this moment against their choice."
After this controversial statement, Lungi Ngidi got much support from his teammates, who belong to the black and brown category. Hashim Amla, one of the well-known cricketers in Africa, has also supported Lungi Ngidi with a post on Instagram. After Hashim Amla, another famous cricketer from South Africa Rassie van der Dussen also supported this cause and raised his voice in support of BLA's moment.

Subscribe to Email Updates :