Edward Snowden (born 21 June 1983) was a former contractor for the National Security Agency (NSA) of the United States. His release of top secret NSA documents proved that the United States Government was monitoring the phone calls, emails, and webcams of its own citizens. He had access to the documents as a NSA employee. According to him, "I don't want to live in a world where everything I do and say is recorded."
Snowden traveled to Moscow after providing the documents to American journalists in Hong Kong. He was granted asylum in Russia for one year. He was then granted permission to stay in the country for three more years. This has increased tensions between Russia and the United States. He was granted permanent residency in Russia in October 2020.
Edward Snowden Telegram Channel
Edward Snowden has said that he has joined telegram and his channel is open for all for a limited time. Snowden on his channel said that he is going to expose various facts about the Biden and the government through his channel.
Snowden also kept a countdown for the same on his channel –

According to this post, he is going to reveal something big in the upcoming 6 days.
Join Edward Snowden Telegram Channel
Snowden joined Telegram after the recent outage from Facebook when its servers went down for nearly 8 hours.
You can join Snowden's telegram channel by typing his username @Edward_Snowden_Channel
Latest posts from Edward Snowden's telegram
You can see a screenshot of the latest posts done by Snowden in his telegram channel.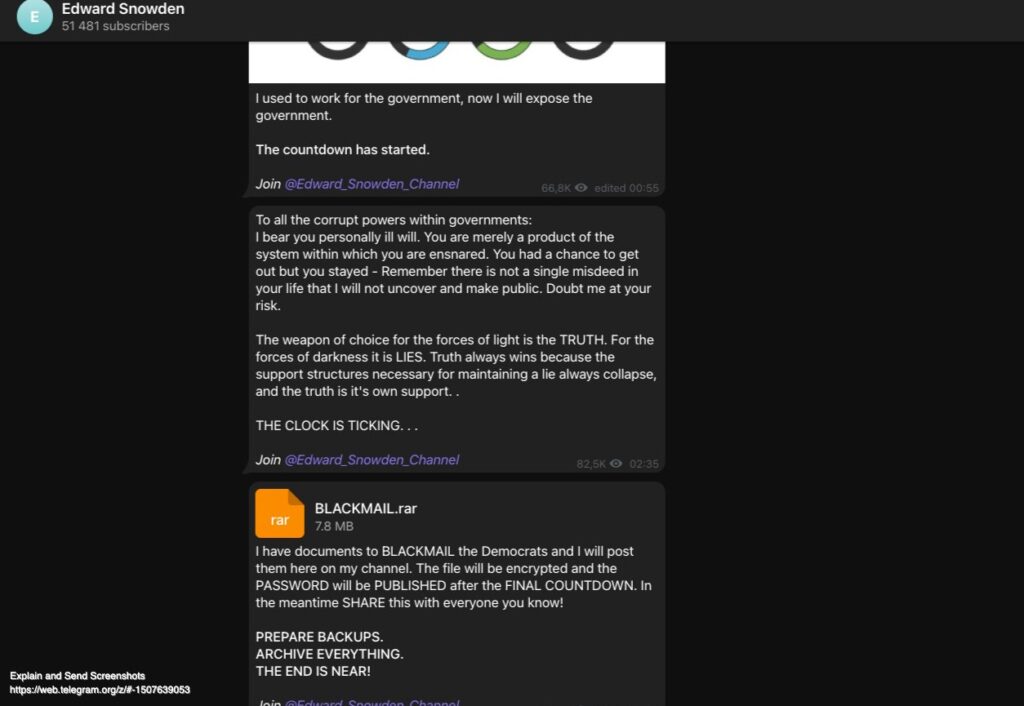 Subscribe to Email Updates :