Silicon valley tech tycoon Elon Musk has purchased a stake of 9.2% in the social media platform Twitter, to become the biggest shareholder in the platform, only a week after he hinted that he was thinking of stirring things up in the social media industry.
Twitter shares displayed a spike of 26% in pre-market trading after details released by the regulatory filing declared that Musk was buying the holding. Musk's stake is worth around $2.89 billion, as seen on Friday's market close. Elon Musk's holding is four times more than the 2.25% holding of Twitter founder Jack Dorsey.
Musk has built up a following of 80 million on Twitter, since joining the social media site in 2009, Musk has always been a prolific user of Twitter, and has used the platform to make several announcements.
He has recently been critical of the social media platform and its policies, claiming that the company "undermines democracy by failing to adhere to free-speech principles."
"Is a new platform needed?"
The 50 year old Tesla CEO recently hinted at creating a rife in the social media industry, when he tweeted from his own account late last month.
"Free speech is essential to a functioning democracy. Do you believe Twitter rigorously adheres to this principle?" -Musk tweeted, along with a yes/no poll, to which 70% of people voted no.
He then retweeted his statement and reiterated his question saying, "Given that Twitter serves as the de facto public town square, failing to adhere to free speech principles fundamentally undermines democracy. What should be done?"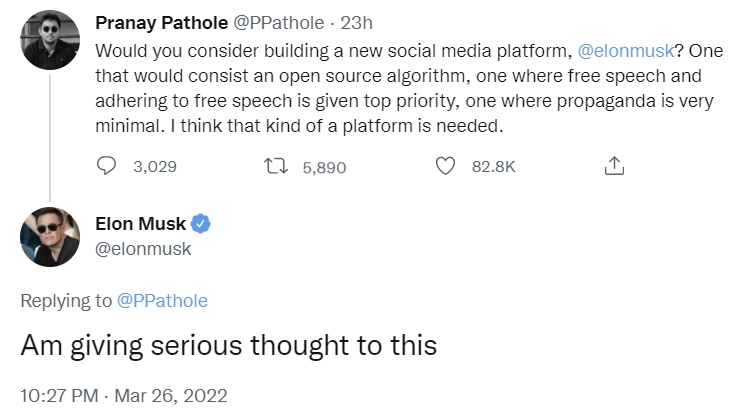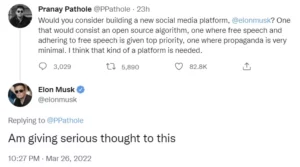 Musk then commented on the same thread, "Is a new platform needed?"
Following his thread of tweets, DA Davidson & Co. analyst Tom Forte contemplated, "Given Elon's prior comments about wanting to start a social media company, I would say it's possible that he will increase his stake in Twitter or take a controlling interest in the company sometime soon,".
Musk is one of the most well-known Twitter users, and he has a history of getting into trouble on the platform. The Tesla Inc. CEO is currently attempting to withdraw from a 2018 agreement with the US Securities and Exchange Commission that imposed controls on his tweeting about the electric-car maker.
Elon Musk's move is another test for new Twitter CEO
Elon Musk's move to become the largest stakeholder in the Bluebird company will be yet another major test for new Twitter CEO Parag Agrawal, who took over for Jack Dorsey following his unexpected resignation in November last year. Agrawal promised that he would improve product execution, increase accountability, and make decisions more quickly. The company established lofty growth goals, such as increasing annual revenue to $7.5 billion and reaching 315 million daily users by the end of 2023.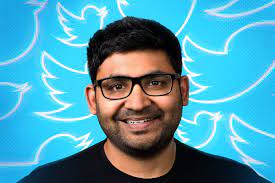 Following the announcement that Agrawal would succeed Dorsey as CEO of Twitter, Musk shared a cryptic meme in December that showed Agrawal, who played Soviet dictator Joseph Stalin, and Dorsey, who played Soviet secret police chief Nikolai Yezhov, being dragged into the water.
"Do you want an edit button?"
After buying up the most sizable chunk of shares in Twitter, Musk, the CEO of Tesla Inc, has started a Twitter poll asking users if they want an edit button.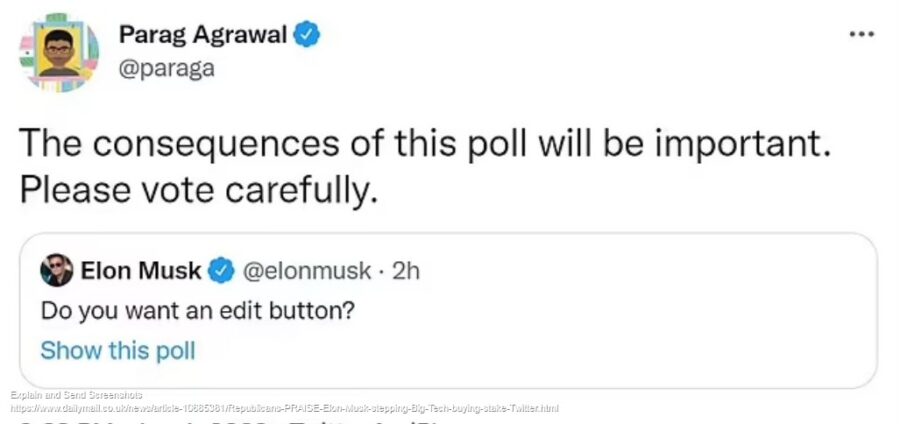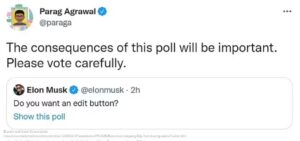 "Do you want an edit button?" Musk tweeted, revealing his 9.2 per cent stake in the microblogging site, making him the site's largest shareholder.
Twitter CEO Parag Agrawal's response was the most prominent of the many responses to the poll. He warned voters that the results of the poll will have far-reaching consequences, and asked voters to exercise caution when voting.
"The consequences of this poll will be important. Please vote carefully,"- Agarwal tweeted.
Charlie Kirk talks about Musk's move to become the largest shareholder on Twitter
In a recent episode of the conservative talk show, The Charlie Kirk Show titled " Elon Takes Over Twitter-What it means for America", host Charlie Kirk talked about the latest development in the Twittersphere and provided insights on how Elon Musk's acquisition of a 9.2% share in Twitter would affect American society.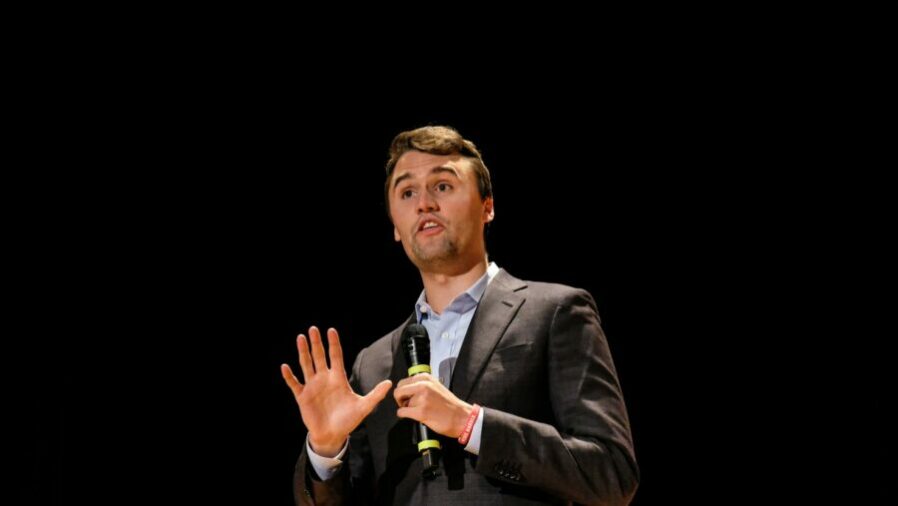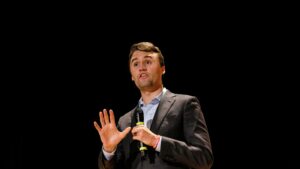 Kirk hinted at the rise of a new class in American society that would consist of pro-America elites, who are ready to exchange their wealth in exchange for societal good, as compared to the likes of other tech tycoons like Jeff Bezos, and Bill Gates.

Subscribe to Email Updates :