Elon Musk, the tech entrepreneur, announced that he would now vote Republican, and he went on the offensive against Democrats in a series of tweets. He used to vote for Democrats because they were "mostly the kindness party", but now claims they have become a party of "division and hate".
Thus tweeted Musk, "The Democrats were (mostly) the kindness party when I voted them in the past. They have become the party of division and hate, so I will vote Republican instead. Watch their dirty tricks campaign against me unfold."
In the past I voted Democrat, because they were (mostly) the kindness party.

But they have become the party of division & hate, so I can no longer support them and will vote Republican.

Now, watch their dirty tricks campaign against me unfold … 🍿

— Elon Musk (@elonmusk) May 18, 2022
The move comes only days after Tesla CEO Elon Musk said that banning Trump from Twitter wasn't the wisest decision.
Twitterati agree with Musk
Many Twitter users expressed similar sentiments regarding the Democratic Party. One individual claimed to have voted Democratic her entire life before switching to the right-wing.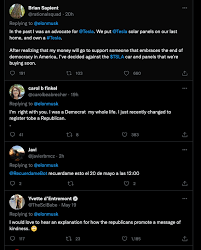 Some users also expressed their displeasure with Musk's decision. One user asked to know why Musk believed the Republican Party was spreading a message of compassion.
Musk is one of the millions of people who have switched over to the right side
Republicans gained a historic double-digit advantage over Democrats in a December ABC-Epsos survey. According to the same study, President Biden's job approval is declining in a number of areas, including crime, gun violence, and economic recovery.
In the last 20 years, CNBC and NBC polls have never revealed a double-digit Republican advantage in congressional preference, with the GOP's largest margin being 4 points.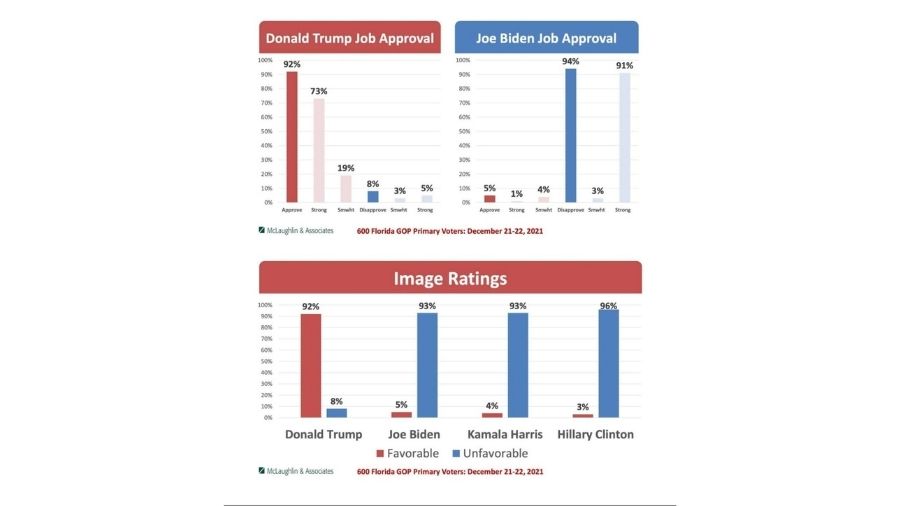 "If the election were tomorrow, it would be an absolute unmitigated disaster for the Democrats," said Jay Campbell, partner at Hart Research Associates and the Democratic pollster for the survey.
Republican candidates appear to have a large following among voters. In today's midterm elections, 51% of registered voters said they would vote for the Republican candidate, while 41% said they would vote for the Democrat. Since the poll began in November 1981, this is the greatest margin in favour of Republicans.
Democratic strategists argue that things will improve by next year, but the figures illustrate how vulnerable Democrats are to losing control of the House and Senate.
Signup For Our Newsletter