Listen to the The Eric Metaxas Show Live on radio on this page. Its is a popular radio show in America, hosted by Eric Metaxas, a New York Times bestselling author and a respected cultural commentator. The show features high-profile guests in conversation with host Eric Metaxas on compelling subjects like political life and culture in America, and top news stories from across the globe.
[lbg_audio5_html5_shoutcast settings_id='2′]
The Eric Metaxas Show was launched in April 2015 and has hosted prominent figures like Dick Cavett, David Brooks, Kirsten Powers, Kathie Lee Gifford, N. T. Wright, and Peter Hitchens among others. Metaxas' show is syndicated by the Salem Radio Network.
"The Show About Everything! The Eric Metaxas Show offers a compelling perspective on American culture, political life, and stories making news around the corner and across the globe. Heard on leading radio stations from coast-to-coast, The Eric Metaxas Show taps the unique talent of one of America's best-known authors, commentators, TV personalities and public speakers for radio unlike anything ever heard before: compelling, compassionate and interactive as Eric and his listeners seek answers to life's toughest questions together." -reads the official description of the show.
Eric Metaxas Show timings and where to listen
The Eric Metaxas Show will be live-streamed right here on World Wire.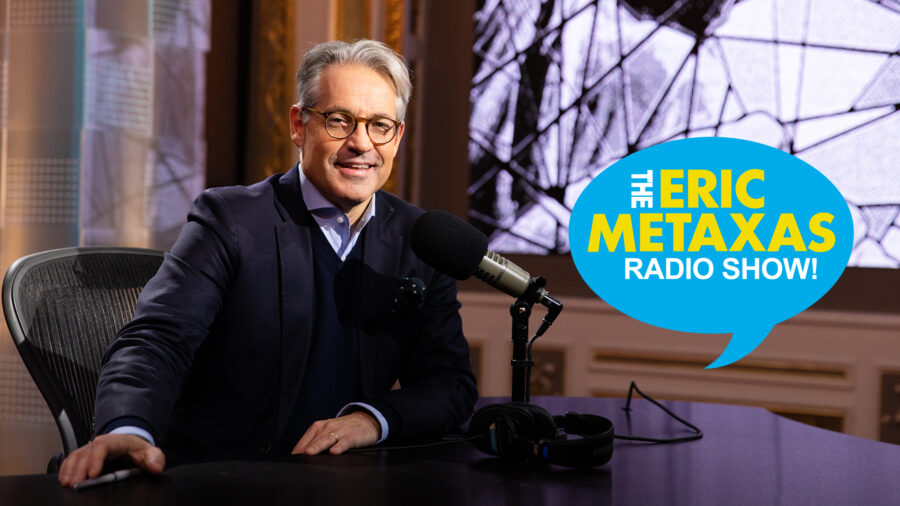 The Eric Metaxas Show also airs on all stations of the Salem Radio Network from Monday to Friday, between 2 pm and 4 pm. Alternatively, if you miss the live streaming, you can listen to all of the episodes on the official website of the Eric Metaxas Show.
Top 5 recent episodes of The Eric Metaxas Show
In the first half of the episode on Friday, Skyhorse Publishing's Tony Lyons was in the studio to discuss several books that his company has published that have been targeted for cancellation, including JFK Jr's "The Real Anthony Fauci" and Woody Allen's memoir, "Apropos of Nothing." Jonathan Cahn joined host Eric Metaxas in the second hour of the show to discuss the intriguing new film based on his best-selling "Harbinger " series, as well as facts from recent American history that parallel events from thousands of years ago with the Nation of Israel.
Patrick Byrne joins host Eric Metaxas on Thursday's episode and lays out a different side of what happened on January 6, 2021, while also revealing how the subcommittee tasked with investigating the truth has a completely different agenda. Byrne also delivers good news with the ongoing investigation into election fraud. During the second half of the episode, Eric is joined by MyPillow CEO, Mike Lindell from Mar-a-Lago as he provides an update on the unravelling of shenanigans in the 2020 election, with an eye on the game plan for the future. Eric also gives his suggestions on the best way to deal with a woke church in the latest instalment of Ask Metaxas.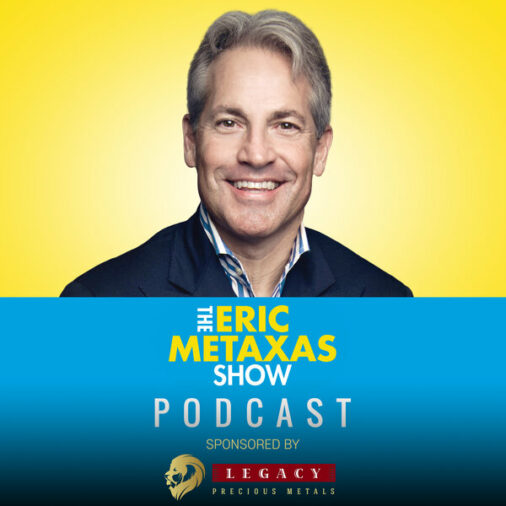 Wednesday, April 6, 2022:
In this episode of the Eric Metaxas Show, host Eric discusses journalist Lara Logan's long and illustrious career in journalism, who has fearlessly reported the truth on a wide variety of topics ranging from the Benghazi cover-up to a slew of hot current events. During the second hour of the show, Eric is joined by Mark Bauerlein, as he dives into his new book, "The Dumbest Generation Grows Up," and provides an important, must-read update on the twenty-somethings.
In this episode, host Eric Metaxas invites Mel Gibson who goes on to explain why he freely shares his faith in his films, such as "Father Stu," and Andrew Klavan demonstrates "The Truth and Beauty" found in England's greatest poets. During the second half of the show, Eric discusses "The 5 Masculine Instincts: A Guide to Becoming a Better Man," by Chase Replogle, a new book that focuses on one of today's most pressing issues, the gender divide.
Host Eric Metaxas kicks off the week with John Zmirak who shares his latest Stream.org articles, including an April Fool's Day jab at "transgender ideology". He also lays out a Ukraine peace plan that includes a game of spin-the-bottle. The second half of the show features Doug Giles who has some new artwork to share, which can be found on the side of a pro-Trump bus in New Jersey, of all places; and Robert Netzly, CEO of Inspire Investing, has an update on the Smuckers woke jam.
Eric Metaxas podcast
The host of the Eric Metaxas radio show also has a podcast of the same name, which is available to stream on all major podcast platforms like Apple Podcasts and Google Podcasts.
About the host
Eric Metaxas is a conservative radio host and a New York Times bestselling author. He has authored three biographies, including Amazing Grace: William Wilberforce and the Heroic Campaign to End Slavery about William Wilberforce (2007), Bonhoeffer: Pastor, Martyr, Prophet, Spy about Dietrich Bonhoeffer (2011), and Martin Luther: The Man Who Rediscovered God and Changed the World about Martin Luther (2017).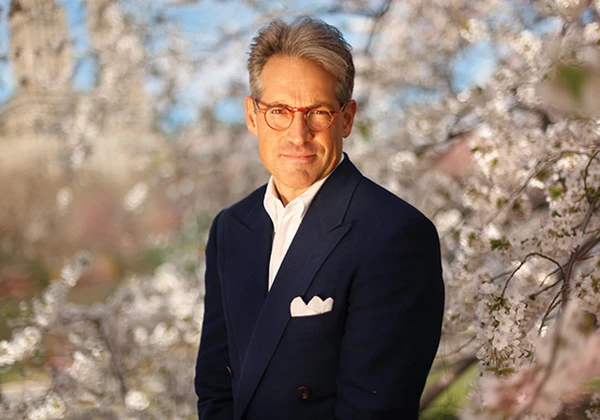 He is also the author of children's books, including one in praise of former President Donald J. Trump, and VeggieTales scripts. Metaxas is also the host of the New York City-based event series "Socrates in the City: Conversations on the Examined Life" along with his own radio programme The Eric Metaxas Show.
Eric Metaxas has received numerous awards and honorary doctorates. In 2011, Metaxas received the Becket Fund's Canterbury Medal, and in 2013, he received the Human Life Review's Defender of Life Award. Hillsdale College, Liberty University, Sewanee: The University of the South, Ohio Christian University, and Colorado Christian University have all bestowed honorary doctorates on Metaxas.
Eric Metaxas's early life and educational background
Metaxas was born in the Queens neighbourhood of Astoria, New York on June 27, 1963. He spent his childhood in Danbury, Connecticut. Eric received his bachelor's degree from Yale University (1984, B.A., English).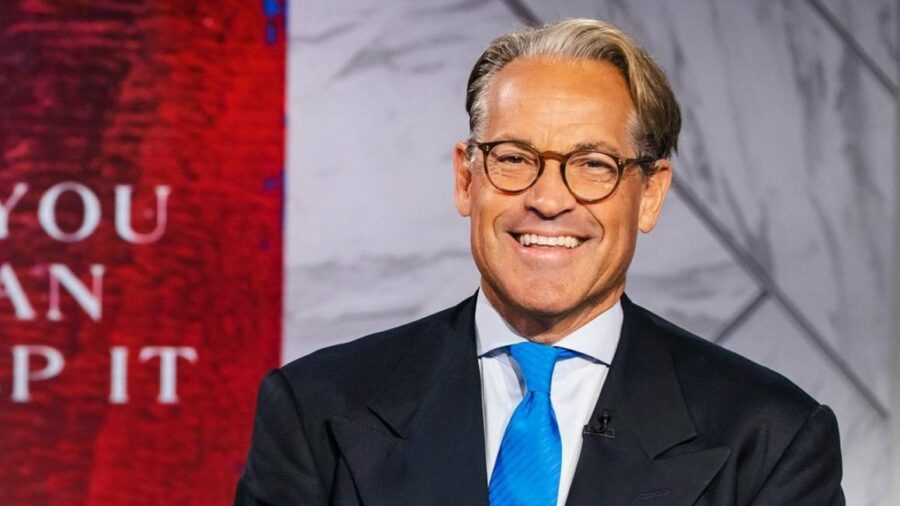 During his time at Yale, he edited the Yale Record, the country's oldest college humour publication. Metaxas and his wife and daughter live in Manhattan. He is Greek on his father's side and German on his mother's; he grew up in a Greek Orthodox household.
Eric Metaxas's net worth and personal info
Host Eric Metaxas of the Eric Metaxas Radio Show has an estimated net worth of around $6 million dollars. He makes most of his wealth through his popular radio show. Eric is also the author of numerous bestselling publications that have sold hundreds of copies worldwide.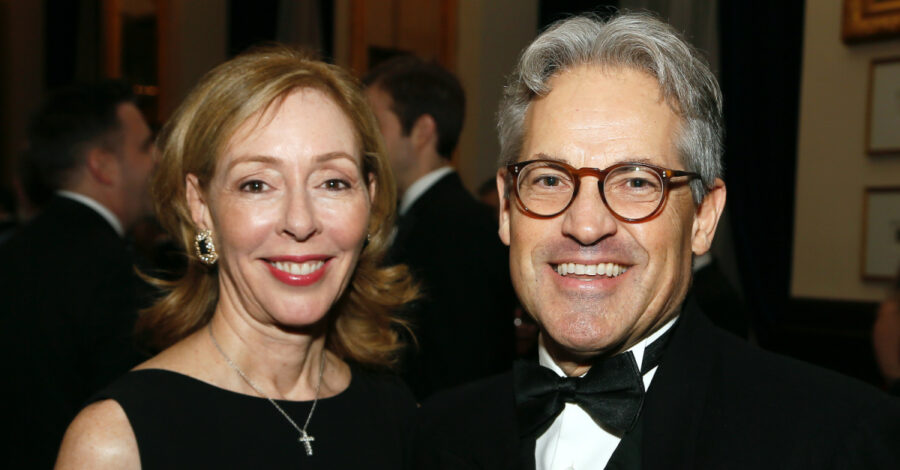 Eric Metaxas is married to Suzanne Metaxas. They tied the knot in October 1996, and have a daughter. Eric lives with his family in his residence in Manhattan. Eric Metaxas is a member of the Central Presbyterian Church. Metaxas refers to himself as a "Mere Christian," referring to a phrase coined by C.S. Lewis.
Eric Metaxas's political views
Metaxas is a conservative and is considered among the most staunch supporters of Donald Trump. Donald Builds the Wall and Donald Drains the Swamp, two children's books in the "Donald the Caveman" series, were published in 2019 by Metaxas, in praise of the former president.
Other characters in the book include what Metaxas describes as "an angry little girl who looks a little bit like AOC" and "an angry, crazy old man who looks a little bit like a guy named Bernie." In a November 2019 interview with Franklin Graham, Metaxas said that Trump's "screaming protesters" were "almost demonic."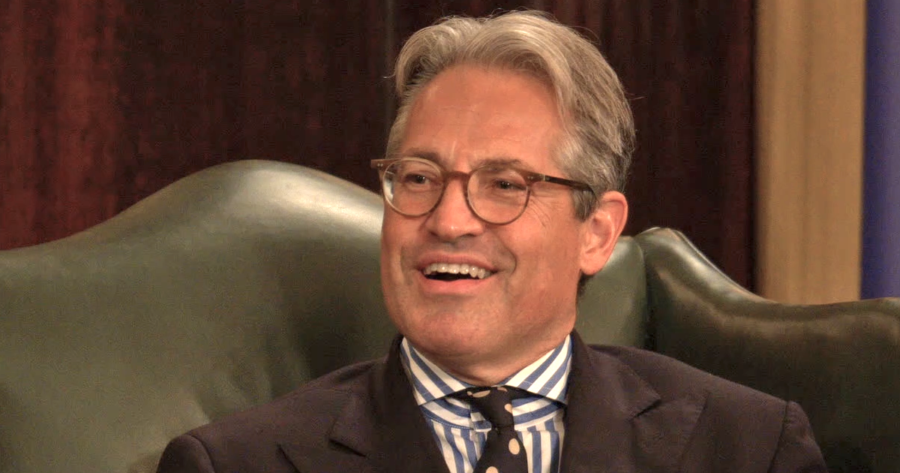 Following the 2020 presidential election, Metaxas endorsed Donald Trump's claim that voter fraud tainted the election, predicting on Twitter: "Trump will be sworn in. Many people will be imprisoned for the heinous crime of attempting to rig a presidential election in the United States." On Metaxas' radio show, Metaxas also told Trump that "Jesus is with us in this fight" to overturn the 2020 election. "I'd be content to die in this fight," Metaxas said.

Subscribe to Email Updates :