Excess Telecom is a leading wireless network provider, but you need the correct Excess Telecom APN Settings to access its 4G or 5G  internet.
APN settings are an essential aspect of mobile internet connectivity that enables your mobile to connect to the internet through a wireless carrier's network. Without correct APN settings, you cannot access the internet on your mobile devices.
This guide will provide you with all the necessary APN settings for your device to access the Excess 4G or 5G internet services.
So, without any further ado, let's get started –
How To Reset Excess Telecom APN Settings
Excess Telecom APN (Access Point Name) is a gateway between your mobile network provider and your device. APN Settings comprise instructions that allow your phone to connect to the internet using your provider's network.
These settings include the network's name, username, authentication type, password, etc. When you insert your SIM card into your phone, your device will automatically download new Excess APN Settings, and the best settings will be applied to your device according to the network available.
However, in a few instances, your device fails to download these settings, and you must manually set the Excess APN Settings on your device.
You can solve the  Excess Telecom internet problem in two ways.
By Resetting the Excess Telecom APN Settings
By changing the APN Settings Manually
We have discussed both methods separately for Android and iPhone devices in the different sections.
Reset Excess Telecom APN Settings On Android
You can reset Excess APN settings on Android devices by following these simple steps.
Open 'Settings' on your device.
Next, click on 'Network & Internet.'
Select 'Mobile Network.'
Now click on 'Advanced.'
Then select 'Access Point Names.'
Click on the three dots and select 'Reset to Default.'
Please confirm by clicking on 'Reset' in the confirmation box.
Your Excess APN Settings is reset. You may restart your Android devices now.
Reset Excess Telecom APN Settings On iPhone
If you use an iPhone, follow the steps below to reset Excess APN Settings on your device.
Open 'Settings' on your device.
Select 'Cellular.'
Click on 'Mobile.'
Select 'Cellular Data Network' or 'Mobile Data Network.'
Then tap 'Reset Settings.'
Your Excess APN Settings is reset.
Excess Telecom APN Settings
Excess APN Settings consists of rules to let your device access the internet through your network provider. Every network provider has APN Settings to connect to their 4G/5G network.
In the next sections, we have provided the best Excess APN Settings for Android and iPhone devices.
Excess Telecom APN Settings For Android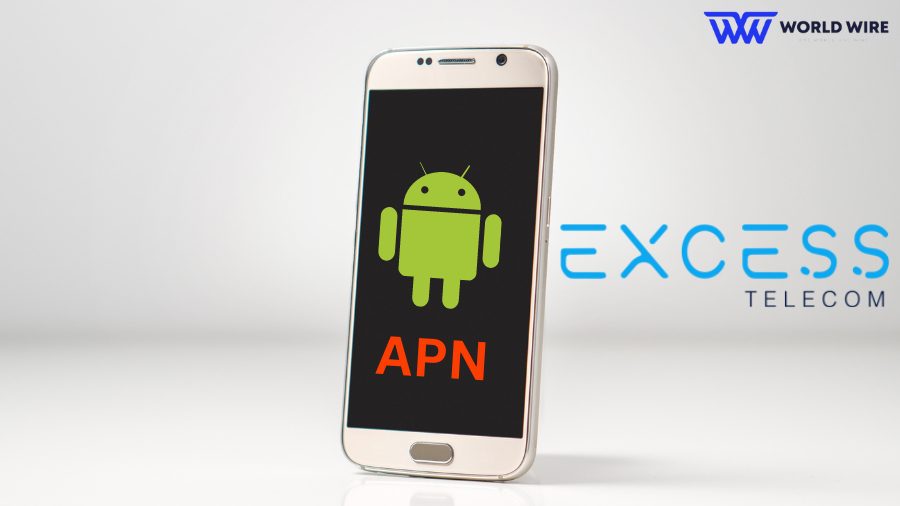 Here are the Excess Telecom APN Settings you must configure on your Android device.
Name: Excess Telecom
APN: tbd
Proxy: not set
Port: not set
Username: not set
Password: not set
Server: not set
MMSC: http://mms.excesstelecom.com:8080/
MMS proxy: not set
MMS port: not set
MMS protocol: MMS 1.2
MCC: 310
MNC: 260
Authentication type: None
APN type: default,supl,mms
APN protocol: IPv4/IPv6
APN roaming protocol: IPv4/IPv6
Turn APN on/off: Enabled
Bearer: Unspecified
Excess Telecom APN Settings For iPhone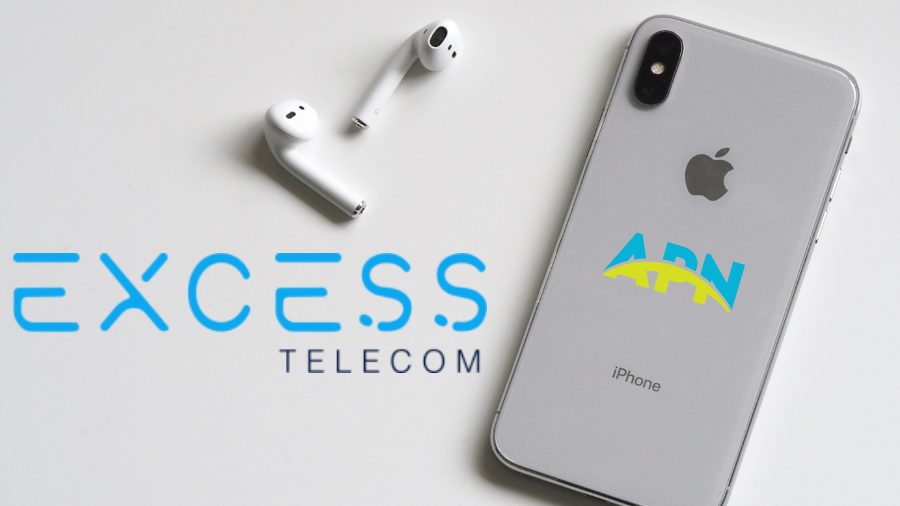 If you're on an iPhone device, you will need the following Excess APN Settings to configure your device settings to connect to the internet using your mobile data.
Name – Excess Telecom
APN – et.com
Username – Not set
Password – Not set
MMSC – Not set
MMS Proxy – Not set
MMS Max Message Size – Not set
MMS UA Prof URL – Not set
Proxy – Not set
Port – Not set
Authentication Type – Not set
APN Type – default,supl,mms
APN Protocol – IPv4/IPv6
APN Roaming Protocol – IPv4/IPv6
Mobile Virtual Network Operator Type – None
Last Words
Excess Telecom is a wireless service provider participating in Government-funded Affordable Connectivity Program through which it provides free phone and phone services to its customer. But to use its internet, you need APN settings. Precise APN Settings play a key role in ensuring uninterrupted data services.
Whether you are an Excess Telecom customer-facing data connectivity problems or need to set up your new device, our guide will help you connect your device to Excess Telecom's 4G/5G network on your Android and iPhone.
In addition, you can always contact Excess Telecom customer service if you find more issues.
FAQ
Can I use the same APN Settings for different devices?
Generally, APN Settings are the same for different devices for the same wireless network provider. However, there may be little differences based on your device's model. Hence, checking the official Excess website or contacting the company for your device's correct APN Settings is recommended.
Do incorrect APN Settings affect my mobile data speed?
Yes. Incorrect APN Settings significantly affect your mobile data speed since APN Settings link your device and your carrier's network. If these settings are not configured correctly, your data speed may be slow, or the internet might not work.
Why are some options in my APN Settings inaccessible?
Some carriers or devices might lock certain parts of the APN Settings, making them inaccessible. If this is the case and you are facing issues with your mobile data connectivity, you should contact Excess Telecom for help. The company agent might provide a specific unlock procedure or additional instructions to access the APN Settings.
I have switched from another provider to Excess Telecom. Do I need to change my APN Settings?
When you switch from one carrier to a new network provider, you will generally need to update your APN settings to match your new carrier's settings (Excess Telecom, in your case). If you don't change these settings, your device may be unable to access the internet or use certain network services.

Subscribe to Email Updates :