Facetime Not Working on iPhone? Don't worry. We've compiled a comprehensive troubleshooting guide that offers the best solutions for fixing the iPhone Facetime not working problem in less time.
In 2010, when the iPhone 4 was first launched, FaceTime was only available over Wi-Fi.
Cellular functionality was added in 2012. FaceTime's ability to provide callers with audio and video makes it a popular choice for communication. But if your video isn't functioning, you lose half of the app's features.
Even though FaceTime is a wonderful application, there may occasionally be issues with FaceTime calls not working properly on your iPhone.
If this is the case, let's examine some possible remedies.
Why My FaceTime Not Working on iPhone?
Facetime is a great app to stay connected with your family or friends through audio or video calls, but sometimes it doesn't work due to bad network issues or many other reasons.
Here, we discuss several possible reasons for FaceTime issues and solutions, which are given below in the next section.
Here are the possible reasons for why your FaceTime may not be working:
Your Apple device may need a restart
Issues with Date and Time
Apple services are down
FaceTime is not available in your country
Log in and out of FaceTime
Poor internet and cellular connection
FaceTime is not up to date
These are the few reasons why your FaceTime might not be working, and the fixes you can try to make it work are given below in the next section.
FaceTime Not Working? 7 Easy Fixes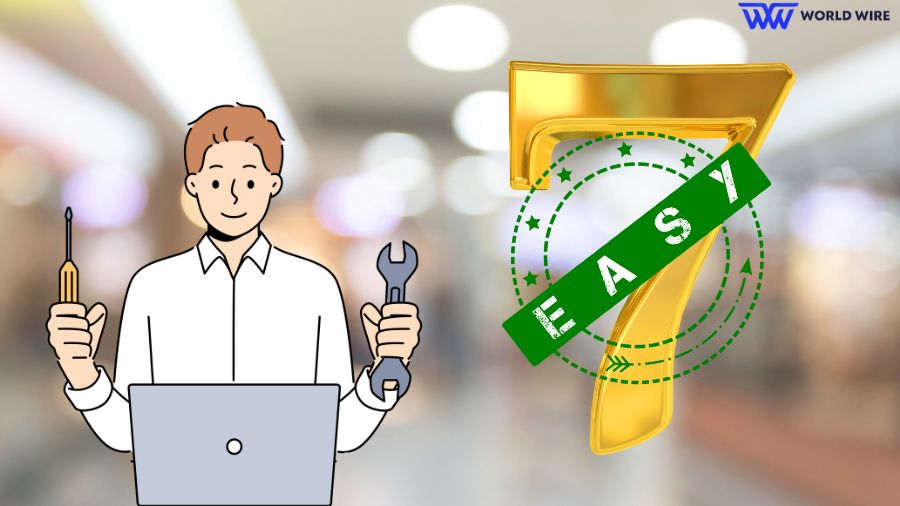 Here, we discussed the top 7 easy fixes to resolve your Facetime is Not Working on iPhone problem. Just go through them one by one to solve your issue.
Restart Your Device
Restarting your iPad, Mac, or iPhone should be your first step if FaceTime isn't working on your iPhone.
To accomplish this step on most modern iPhones, follow the given steps:
Grab your device
Press and hold both the volume and side buttons
Keep holding the buttons until the slider shows up on the screen.
To turn the iPhone back on, drag the slider to turn it off
Wait a little, then click the side button
If you have an iPad or Macbook, the table will show you how to restart your device to solve Facetime is not working on iPhone issues.
On iPad
On Mac

Hold down the Sleep/Wake button on your iPad.
Until the power off slider displays to restart it.
Slide to switch off your gadget.
Wait a few seconds
Press the Sleep/Wake button once more until the Apple logo appears.

Click on the Apple icon in the left corner of your Mac screen
Choose Restart to restart your Mac.
You can utilize the Command + Control + Eject keyboard shortcut.
Allow the time and date on your phone to be automatically set
Most users will have their phone set to adjust the date and time automatically, but if you have disabled this for whatever reason, it may be the root of your FaceTime problems.
To automatically set the time and date:
Select Settings.
Press the General option.
Choose a Time and Date.
Toggle on Set Automatically
Verify your FaceTime Status
It may not even be an issue if FaceTime is not working on your iPhone. FaceTime might instead be down.
Even though it is uncommon, this is a possibility. On Apple's System Status page, you can see the current state of FaceTime. You'll have to wait till Apple restores its service if it's not working.
You may also like – Can I Use Esim on Locked iPhone?
Verify that FaceTime is accessible in your nation.
Be mindful that not all countries support FaceTime if you are planning a trip overseas. The following countries do not support FaceTime:
Saudi Arabia
Pakistan
United Arab Emirates – Dubai included
To enable FaceTime if you're in Saudi Arabia or Pakistan, update your phone to the newest version of iOS.
Log in and out of FaceTime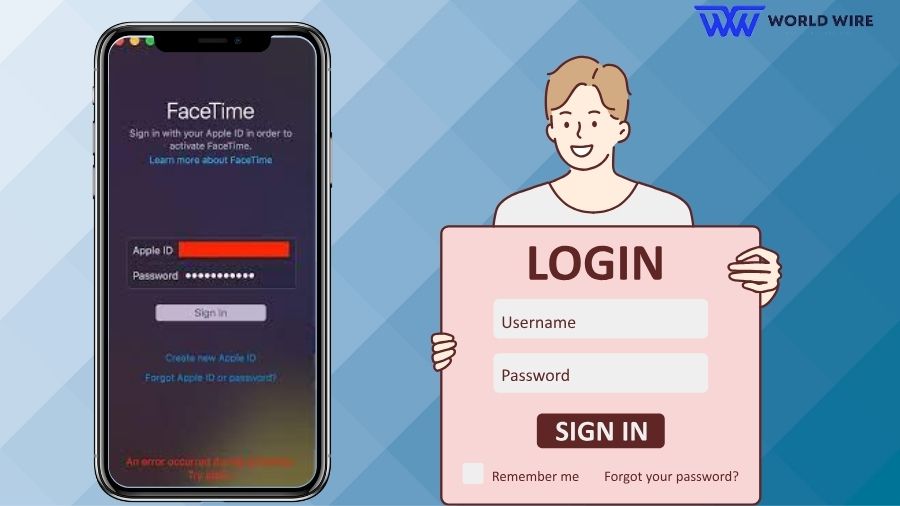 To further assist with FaceTime not working on your iPhone, try logging in and out of your account. This may be all that some cases require to resolve the issue.
To carry out this:
Open your device's Settings app.
Tap FaceTime
Switch off FaceTime by tapping the toggle button next to it; if it's already off, switch it on and then back off again.
To turn it on again, wait a few seconds.
Try signing out and back in again of your FaceTime account if this doesn't work. To carry out that:
Open your device's Settings app.
Tap FaceTime
Click your Apple ID.
Choose Sign Out
Open FaceTime and log in with your Apple ID after a brief delay.
Examine Your Cellular Connection and Internet
FaceTime needs a Wi-Fi or cellular data connection to the internet. FaceTime may not connect or have poor audio and video quality due to a shaky or inconsistent connection.
Consider relocating closer to your network if you're using Wi-Fi. Try resetting your router if your internet isn't working.
Ensure you have adequate data for the entire month using cellular service. The website or app of your carrier (such as My Verizon, My T-Mobile, or AT&T) allows you to verify this.
MUST Read – Does PetSmart Take Apple Pay In 2023?
You could also need to wait until you are somewhere with better reception if you are not receiving the greatest signal.
Confirm that your cellular data is activated if you cannot connect to Wi-Fi. It is probably on, but make sure by following these steps:
Select Settings.
Press Cellular
Toggle Cellular Data on
Update Your Software
Verify that your device is running the most recent iOS version if your iPhone FaceTime is still not functioning.
To see if any updates are available, go to Settings > General > Software Update.
Install them if there are, then try using FaceTime once more.
The same procedures apply when checking and updating your iPad.
Open the App Store app on your Mac
Select the Updates tab
Updates, if any, are available,
Select the Update button next to each item to install the updates.
Alternatively, you could run a complete system upgrade.
How to use FaceTime on an iPhone, iPad, and iPod touch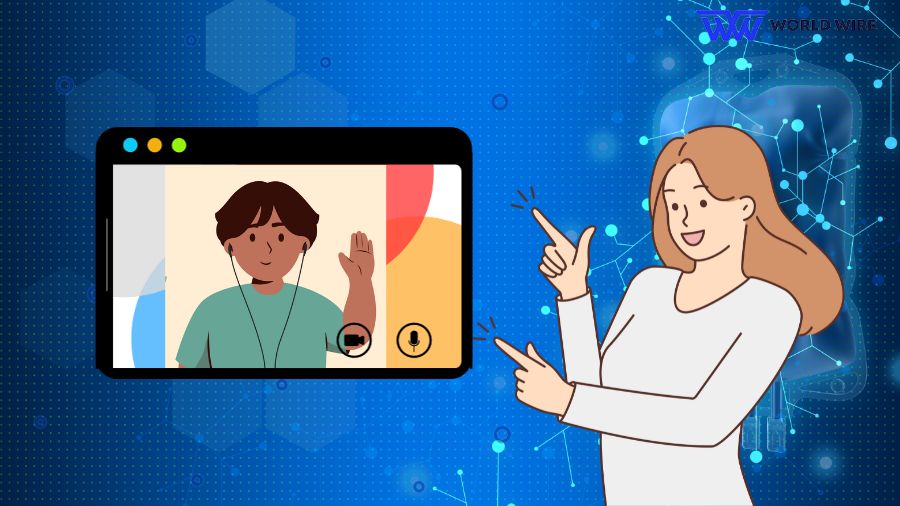 You just need your iPhone device and a strong internet connection to use your Facetime. If you are holding an iPhone, iPad, or iPod, then follow the prompts to use it
Navigate to Settings > FaceTime > Use your Apple ID for FaceTime.
Using your Apple ID, sign in.
Go back to the Home screen and launch FaceTime.
If someone is listed as one of your Contacts, tap the + button and insert their name, phone number, or email address.
When the name of your contact shows, tap Return. To begin a call, select Audio or Video.
How to use FaceTime on a Mac
You can easily use your Mac for Facetime with your loved ones, and if you don't know how to use it wisely, follow the given steps.
Verify if your Mac has an attached or built-in microphone and camera.
Launch FaceTime and enter a contact's phone number, email address, or name if they are in your Contacts.
You need to press Return.
To place a call, click the Audio or Video icon.
FAQs
Why is FaceTime suddenly not working?
Your FaceTime may not be working on your iPhone for many reasons, like having an outdated version of iOS, having an outdated FaceTime setup, having a slow or no internet connection, having content restrictions on your iPhone, having FaceTime outages, software bugs, or corrupted files.
Why is FaceTime connecting but not working?
There might be many underlying issues that may make your FaceTime not work. For instance, there might be technical difficulties or service outages at Apple, causing the app not to work. To be sure, see its System Status page. Hence, refer to the guide given above to obtain a solution.
How do I reset FaceTime on my iPhone?
To reset FaceTime, Open your device's Settings > Tap FaceTime > Switch off FaceTime by tapping the toggle button and then turn it on.
Do the above Fixes work in iPhone 15?
Yes, the above fixes can be used if FaceTime is not working on iPhone 15. Using an outdated version of iOS may result in many performance-related problems, such as the inability of FaceTime to function on the iPhone 14 and previous models.
How do I get my FaceTime to work again?
For your FaceTime to work again, follow the guide given above.
Signup For Our Newsletter