Fire Force Season 2 Episode 2 Release Date, Preview and Spoilers: Fire Force season 2 is out and the first episode got a very good reaction by the fans. Fans loved the animation, Fans loved how the first episode adopted the calendar chapter and how it was a build-up to upcoming episodes. The first episode of the series was one of the funniest episodes yet in the series. he fans also love the Opening Song of season 2. Saying that it is one of the best openings in recent anime. As a first episode, it was great to start on a light note, considering what's gonna happen next episode.
Fire Force Season 2 Episode 2 Release Date
Fire Force Season 2 Episode 2 will be released on July 1o, 2020. It will be available in India the next day after its Japanese release. A new episode of Season 2 is released every Friday if everything is according to the schedule.
Fire Force Season 2 Episode 1 Recap
Fire Force Season 2 Episode 1 was a light-hearted comedic episode that set the tone for the upcoming action-packed serious episodes. Most people didn't think that the Naked Firefighter Calendar Chapter will be released but I think everyone is glad that it did. The new opening might have given too much to the non-manga readers, But it was still fire.
Life has gone back to normal but Shinra is still determined to find a way to tur Infernals back to normal. Everyone is enjoying their life and doing shopping and other fun activities and suddenly they are interrupted by some explosions. When Shinra goes at the location he is attacked by a Giant Sentient Infernal.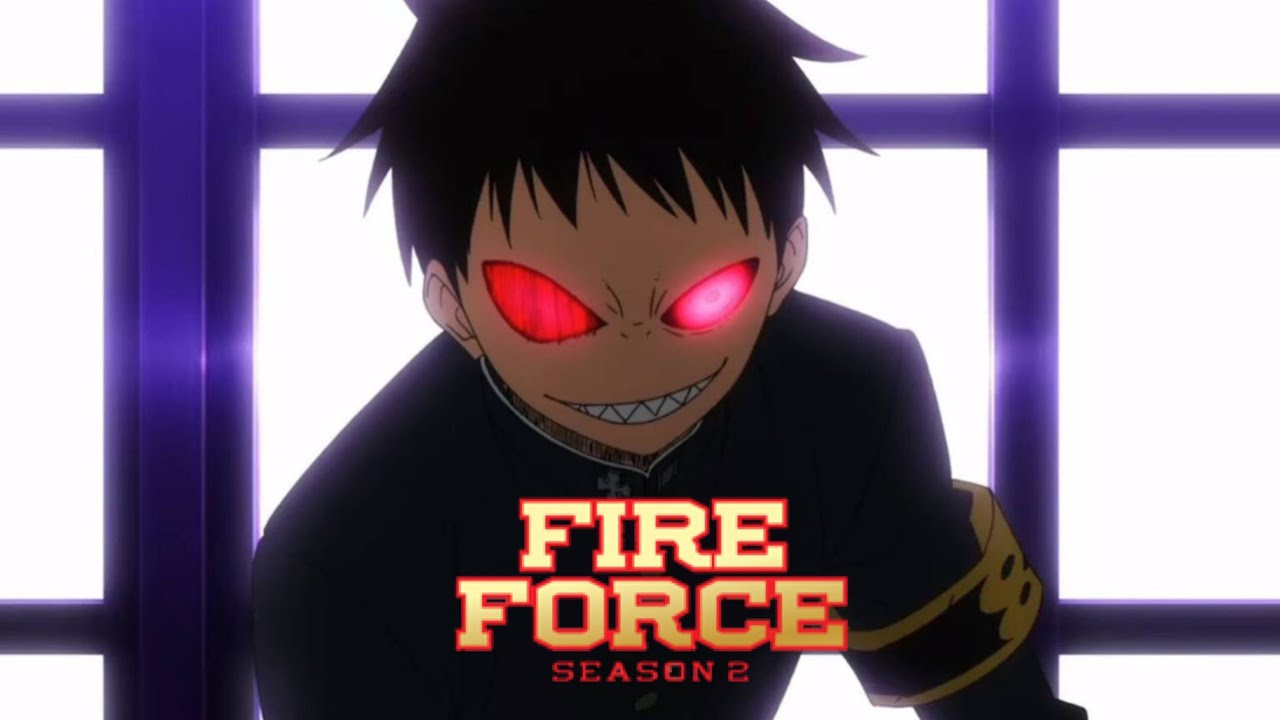 Arthur arrives and then the whole Squad 8 arrives to give Shinra support and after a considerably short fight. Later Captain Obi arrives and tells Shinra about the male nude calendar project. From where the episode turned into a really good comedy experience and there was so many laughs out loud moments.
Fire Force Season 2 Episode 2 Spoilers and Predictions
A 40-second preview of season 2 episode 2 was released on youtube which showed us what will happen in the second episode. Shinra wants to find out more about Adolla Bursts and for that, he calls Captain Hague of 4th squad. He is surprised by Captain Hague odd behavior but something takes over him too. Some mysterious power that turned Shinra evil.
https://www.youtube.com/watch?v=-UXwGRY5ELs
If you have read the manga you know what is gonna happen and its gonna be amazing. Without spoiling much I will say that everyone watching only anime is in for a treat. The next few episodes will include some of the best action sequences of the series, the best story arcs for some characters and if animated and directed right next few episodes might be the best the series has presented so far.
Fire Force Season 2 Episode 2 Where To Watch
The new season of Fire Force will be available on Crunchyroll to watch. And if you want to watch the English dub episodes you can head to Funimation, It will Air the episodes as soon as they are released, and you can also watch the episodes on Amazon Prime.

Subscribe to Email Updates :