What is the Food Stamp income limit in Illinois? This is one of the most common questions among people who want to apply for Food Stamps.
This article covers detailed information about the income limit of Illinois Food Stamp, eligibility criteria, and more.
So, without any further ado, let's get started –
Food Stamp Illinois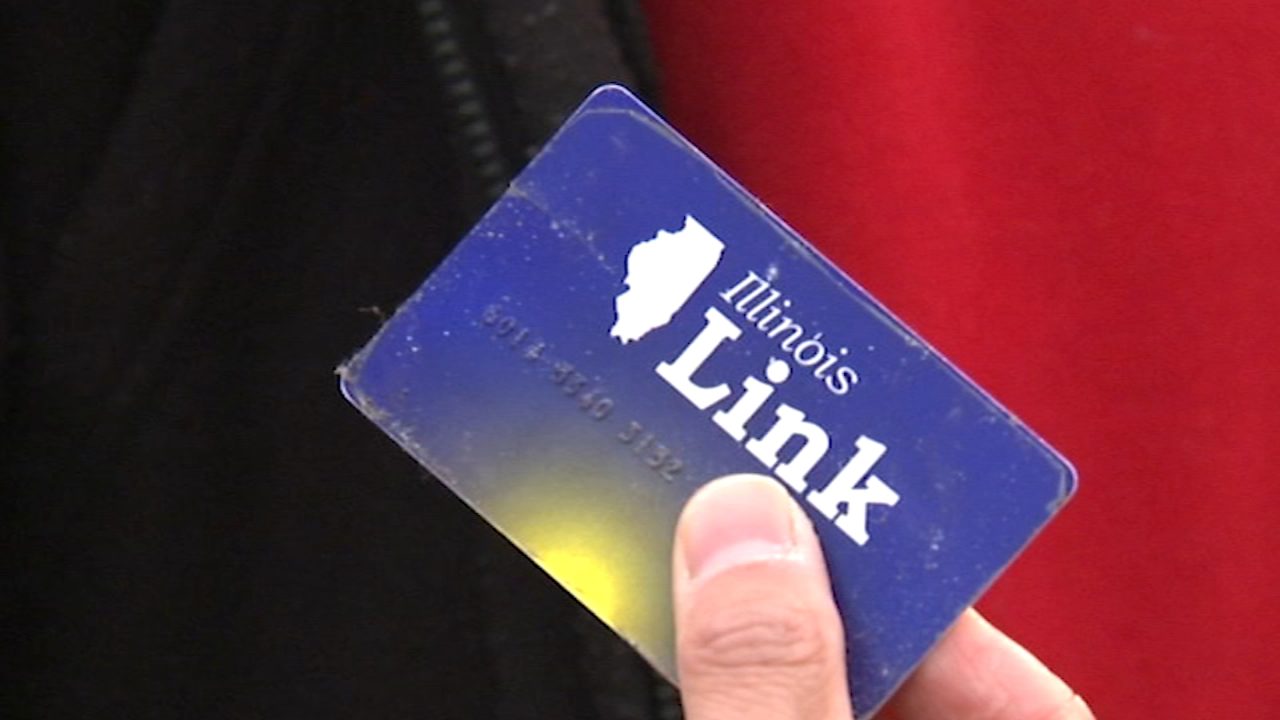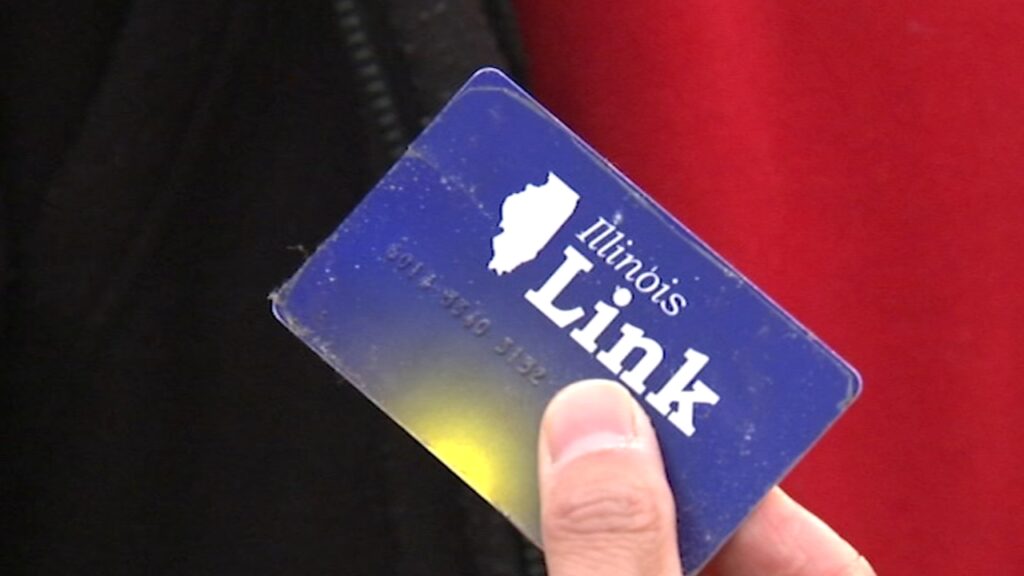 The Supplemental Nutrition Assistance Program, aka Food Stamps, is provided to millions of qualified, low-income individuals and their families in Illinois. The Illinois Human Services Department manages this assistance program in Illinois. The purpose of the program is to feed people who cannot afford meals and feed their families. If you live in Illinois and find it tough to afford meals, SNAP is the option for you.
Eligible applications will receive SNAP benefits on an Electronic Benefits Transfer card, which can be used like a debit card. Most grocery stores, farmers' markets, convenience stores, big box stores, and some internet retailers, including Walmart and Amazon, accept EBT cards. You can purchase food items from nearby departmental stores and online stores through this card.
However, make sure you know the income limit for Food Stamp in Illinois before you send your application to the office, as not everyone is eligible for Food Stamps in Illinois. There is a certain income limit for Food Stamps in Illinois that should be met.
Who are eligible for Food Stamps in Illinois?
After considering the proposed income limit for Food Stamp in Illinois, a household must fulfill the following criteria to qualify for SNAP –
Must be a legal resident of the United States
Must reside in Illinois
Your household's income must meet the Food Stamps income requirements for your household size
You must work or take part in an employment and training program, with some exceptions
Households having less than $2,750 in resources are eligible for SNAP or $4,250 in countable resources if at least one household member is 60 or older or disabled
2023 Income Limit for Illinois Food Stamp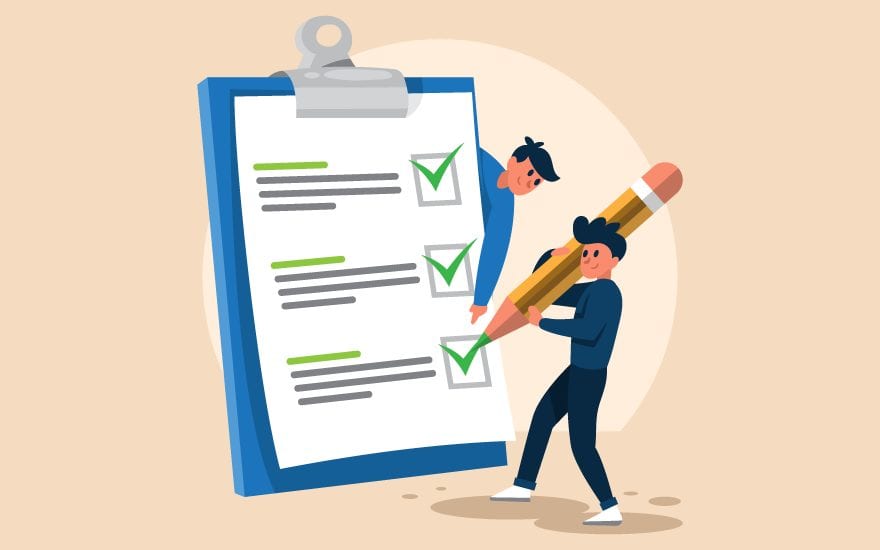 Before applying for the SNAP benefits, the most important factor that one should consider is the Food Stamp income limit in Illinois.
According to the rule set by the federal government of Illinois, your family income cannot exceed 165 percent of the Federal Poverty Level to be eligible for SNAP benefits in Illinois.
Using the data below for 2022–2023, you can determine if you would be eligible. The maximum allowed income varies by household size.
The gross (revenue before deduction) and operating earnings (income after permissible deductions) requirements must be met by households that do not include elderly or disabled members. However, just the net income requirements must be met by households that include elderly (60 years or older) or disabled members.
The income limit for Food Stamp in Illinois is applicable for aged and elderly people as well.
Below given is the chart for a better understanding –
| | | |
| --- | --- | --- |
| Number of people in the household | Single/Family Monthly Gross Income | Seniors or Disabled Individuals in Household |
| 1 | $1,869 | $2,265 |
| 2 | $2,518 | $3,052 |
| 3 | $3,167 | $3,838 |
| 4 | $3,816 | $4,625 |
| 5 | $4,465 | $5,412 |
| 6 | $5,114 | $6,198 |
| For each additional household member, add up | $649/month | $787/month |
How to Apply for Food Stamps in Illinois
There are a few ways you can apply for Food Stamps benefits in Illinois –
Apply Online for Food Stamps in Illinois
The Illinois Application for Assistance Eligibility portal is the quickest and most convenient way to apply online for SNAP benefits.
To use the portal, you must create an ABE user account first.
Here are the instructions that you should follow to create an account –
First of all, visit the ABE homepage. You can use this URL – https://abe.illinois.gov/abe/access/
Now, click on the Login option.
Click on the Create Account option.
Enter your name and choose an ABE username and password.
Select secret questions and answer them accordingly. This step is important. If you forget your password, answering these questions will help you reset your account.
Click on Submit.
A congratulations message will display. Now click the "Click here" link on the confirmation page to return to the login page.
Now enter your Username and Password and click on Login.
Select "Apply for Benefits" on the website abe.illinois.gov.
Apply for Food Stamps Illinois by Mail or Fax
You can download the pdf version of the SNAP application form from https://www.dhs.state.il.us/onenetlibrary/12/documents/Forms/IL444-2378B-IES.pdf.
Fill in the details in the form and attach copies of all the documents.
Send your completed form via mail to – Central Scan Unit (CSU) Springfield, Illinois, 62763 P.O. Box 19138.
Apply for Food Stamps Illinois in Person
The DHS maintains offices around the state to help you with the application procedure if you cannot submit your application online or by mail.
How to apply for the Link Card in Illinois
If you are eligible based on the income limit for Food Stamp Illinois and have applied for the program, the officials will schedule an interview for you. They will inform you about the venue and time.
You will be contacted to come in for an interview as soon as the local IDHS office has received your application. You can usually arrange a phone interview if your disability or a scheduling difficulty prevents you from visiting the office. Typically, interviews are arranged within 14 days after an application is submitted.
If you are eligible for SNAP assistance, the Illinois Department of Human Services will issue you a letter within 30 days of completing your Food Stamp application. Before sending you a letter, they will verify your Food Stamp income limit in Illinois. If your application is accepted, you will be notified of your monthly SNAP stipend amount and sent a card in the mail.
Your LINK card can be used to pay for meals delivered to you by the Meals on Wheels program and purchase most groceries in supermarkets and farmers' markets.
Illinois Food Stamps (SNAP) Application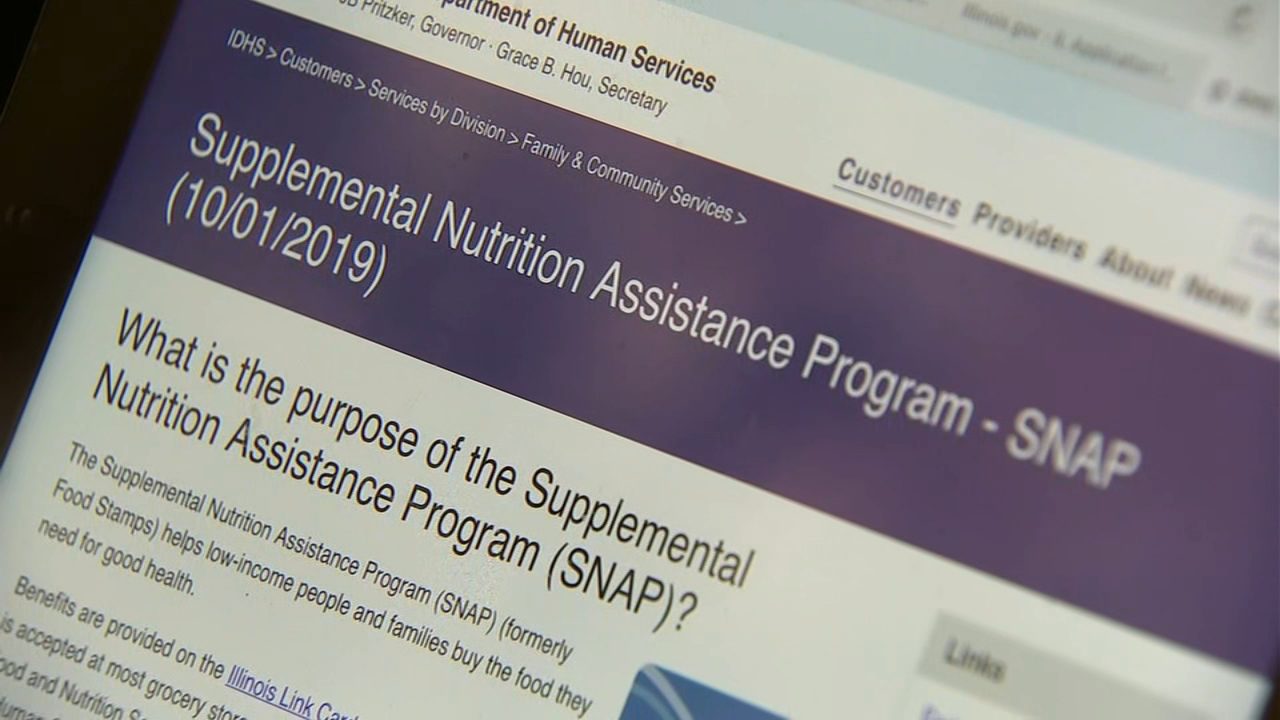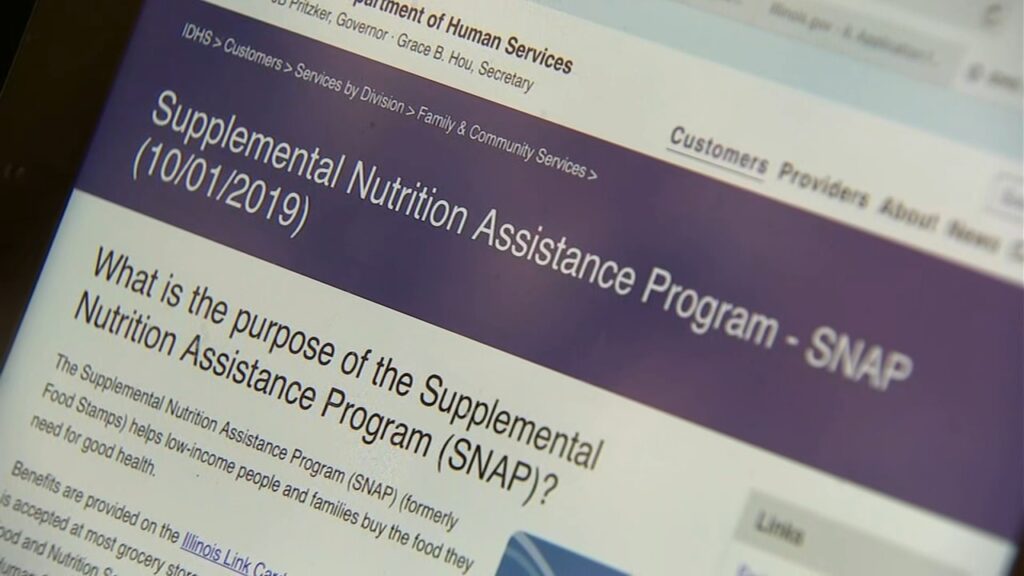 Visit www.ides.state.il.us/individual/online-claim.asp to print the SNAP application form for mail-in or walk-in applications.
Please include all requested information, including your complete name, current address, country of citizenship, number of people living in your household, and date of birth. Indicate whether any household members are pregnant, disabled, or have a history of receiving benefits. Don't forget to date and sign the paperwork.
Indicate whether you are accessible for a phone or in-person interview and your gross monthly income.
Send the finished application to the Illinois DHS office closest to you.
The DHS office will notify you of your SNAP benefits interview's date, time, and location. You may participate in a phone interview if you cannot attend the interview in person. At the time of your interview, the documents mentioned below must be present –
Social Security numbers
Government-issued photo identification
proof of address
Financial evidence includes W-2 forms, pay stubs, bank statements, and home bill statements that detail monthly income, resources, and expenses.
Depending on the specific situation, the DHS representative may request further documentation. The caseworker will verify all your details and also calculate the total benefits you would receive. Thirty days following the interview date, you will receive a letter telling you of your eligibility.
Assets Limitations for Food Stamps in Illinois
If a citizen has less than $2,000 in financial cash in a checking or savings account, an Individual Retirement Account (IRA), stocks, or bonds, they may be eligible for Food Stamp benefits, according to the Illinois DHS. The asset ceiling rises to $3,000 for residents who have an elderly or disabled family member.
Vehicles, homes, and other non-liquid personal goods are not considered when determining income. After considering the Food Stamps income limit in Illinois (including assets), the officials will approve your application.
FAQs
What is the income limit for Food Stamp in Illinois?
The income limit for Food Stamp in Illinois depends on your household size. You can go through the table shared above to get detailed information about the income limit.
How do I apply for SNAP in Illinois?
To apply for SNAP online, visit the Application for Advantaged Eligibility website and submit the SNAP application form.
How long does it take to get SNAP benefits in Illinois?
It may take up to 30 days to get SNAP benefits in Illinois.
Does Illinois provide emergency Food Stamps?
Yes. You can get emergency Food Stamps benefits in Illinois.
What is considered low income in Illinois?
Low income, according to HHS, is defined as earning less than 150% of the Federal Poverty Level.
Who qualifies for welfare in Illinois?
Individuals below the age of 18 years who are enrolled full-time in high school may qualify for welfare in Illinois.

Subscribe to Email Updates :