George Floyd funeral today: African-American George Floyd will be cremated on Tuesday in the United States.
After Floyd's death at the hands of the Minneapolis police, there was outrage in the United States and outside the United States, and violence occurred in many places.
George Floyd's funeral will be on Tuesday in the city of Houston, Texas, where he lived before moving to the state of Minneapolis.
On May 25, a police officer in Minneapolis strangled Floyd for nearly nine minutes while stabbing him with his knees, after which he died. After the video of this incident came out, there was a lot of reaction in America and outside as well.
George Floyd's funeral today, Joe Biden meets with George Floyd's family
---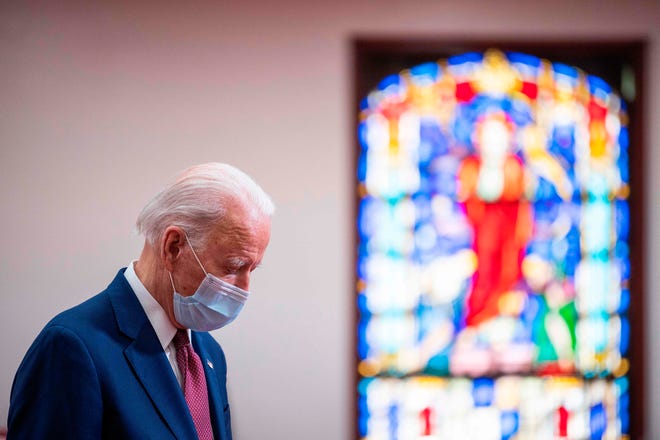 In addition to Minneapolis, there have been tribute meetings in North Carolina, where George Floyd was born.
Floyd's body was taken to The Fountain of Praise Church in Houston for a funeral where thousands of people came to pay tribute to him for six hours.
Because of the corona infection, only 15 people are allowed inside the church at a time. Former Vice President of the United States and Democratic Party candidate Joe Biden expressed his condolences by meeting relatives of George Floyd in Houston in this year's presidential election.
Murder suspect gets bail
---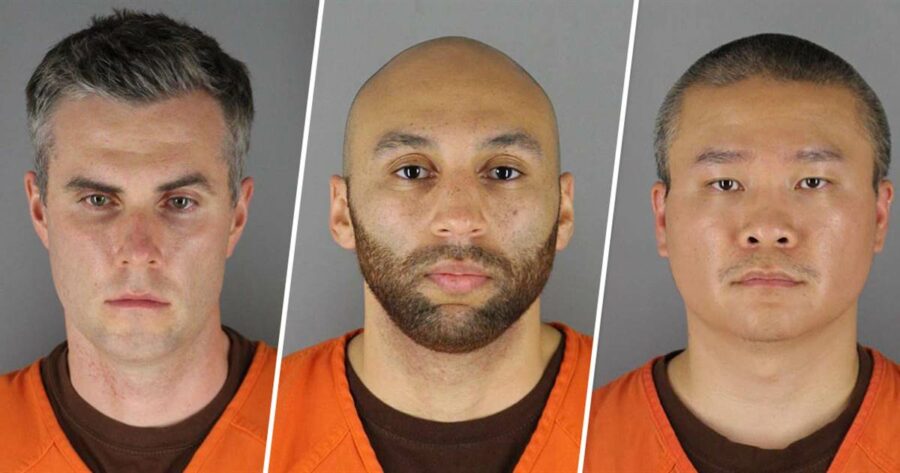 At the same time, on Monday, a former policeman in Minneapolis city and a suspect in the George Floyd murder case got bail.
An amount of $ 1.25 million, i.e., about nine crore 42 lakh rupees, has been fixed for the surety. Because of the seriousness of the charge and the way people are angry about this issue in public, this amount was fixed in place of bail.
Former officer Derek Shawn is charged with second-degree murder. Three other policemen have also been fired in this case. These three police officers are Thomas Lane, Jay Alexander, and Tau Thao. They are all accused of aiding and abetting the murder.
Since George Floyd's death, there has been an outcry against racial discrimination in America. Demonstrations have also been made against racial discrimination in different parts of the world. 
In many parts of the world, including America, there was a demand for improvement in the police system.
In this sequence, the Democrats' leaders have proposed a comprehensive law to improve police administration against police vandalism and racism.
This bill has been proposed to simplify the action against the police.
However, it is not clear whether the Republican Party that controls the US Senate will support this proposed bill.
What happened in court
---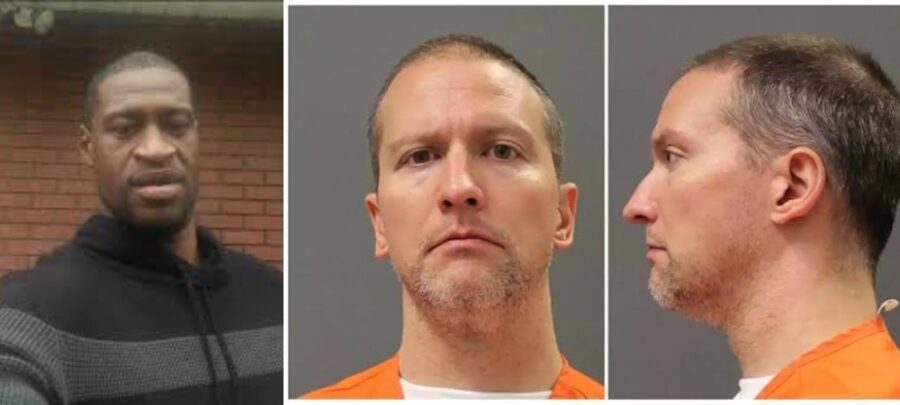 Derek Chauvin appeared through teleconferencing but has not filed any petition.
During the hearing that lasted for about 15 minutes, he did not say a word. His hands were tied with handcuffs, and he was wearing an orange-colored jumpsuit.
His lawyer did not object to the amount being paid instead of bail.
He is currently held in Oak Park Heights Jail in Minnesota after being transferred several times.
This was his first appearance in court, and his second appearance will be on June 29.
What are the charges against

Derek Chauvin

?
---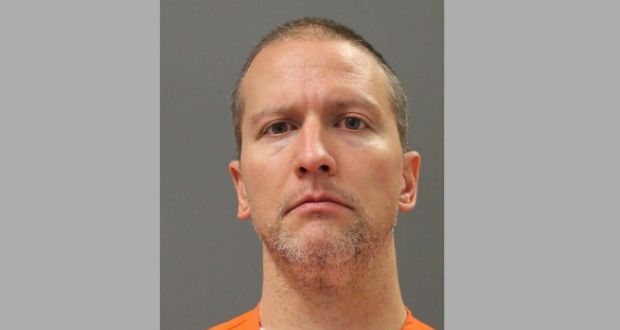 A case of second-degree murder has been registered against policeman Derek Chauvin. At the same time, the rest of the policemen have been accused of helping in the killing and promoting the murder.
According to Minnesota law, charges of the first and second-degree murder have to produce evidence that the murderer intended to commit the crime. 
Usually, first-degree murder is charged for deliberate homicide, whereas a second-degree charge is charged for a murder committed in emotion or anger.
To be convicted in a third-degree murder does not have to provide evidence that the accused wanted the victim to die, only to prove that what the accused had done was dangerous and had no one in their mind for human life Didn't care.
If an accused is convicted of second-degree murder, he can be punished for up to forty years. On the other hand, third-degree crime can be punished for up to 25 years.
Reason for replacement
---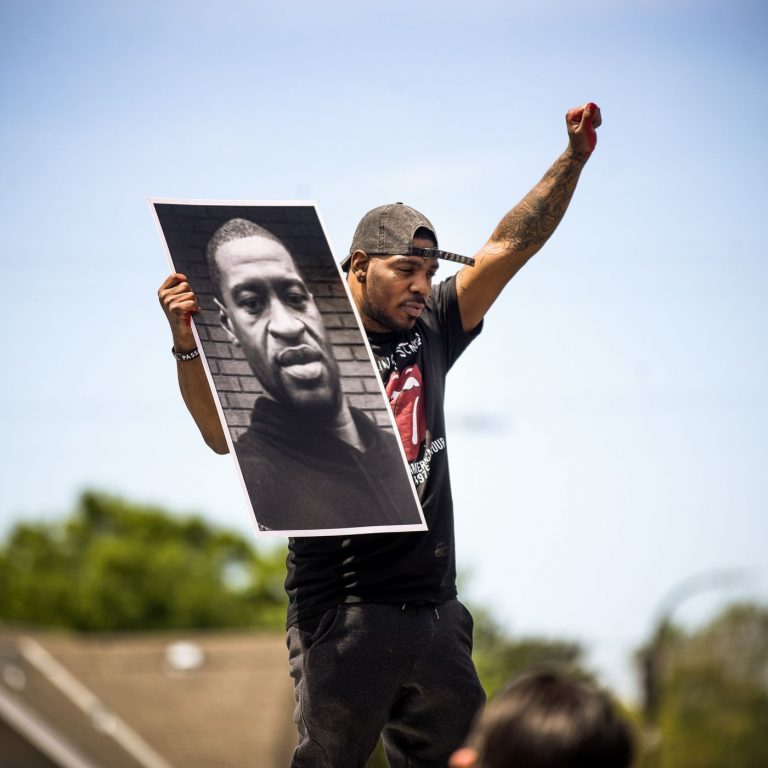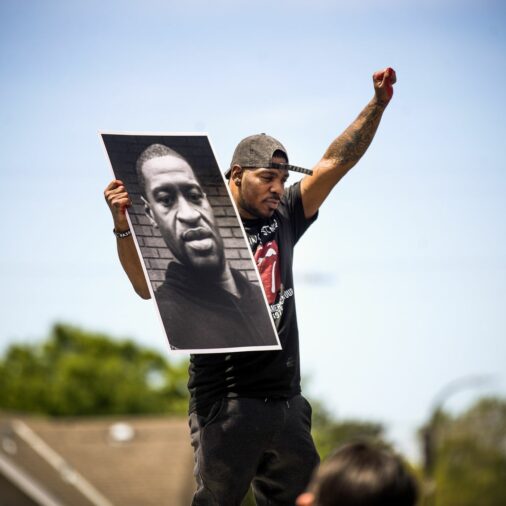 According to an estimate, about 1,200 people die every year at the hands of the police in America. Still, in about 99 percent of cases, no criminal cases are registered against police officers.
But this time, a case has been registered between the demonstrations and public pressure after the death of George Floyd in police custody.
The protesters are hopeful that Floyd's case will lead to drastic changes in the law that 'protects' police officers.

Subscribe to Email Updates :