Ron DeSantis broke his silence over the debt ceiling agreement and has opposed it, saying our country is on a track toward bankruptcy and Florida has done unique things to stay in the black.
Let's read what the governor said regarding the agreement.
Governor Ron DeSantis On Debt Ceiling Agreement
In a recent interview, Florida Governor Ron DeSantis criticized the newly proposed debt ceiling agreement and said that the United States is still on the verge of default. While addressing the media, the governor claimed that the country had already headed in a risky direction before the agreement and that the new debt ceiling agreement would not change this situation.
Slamming the debt ceiling deal, DeSantis said, "Before this deal, our country was careening towards bankruptcy, and after this deal, our country will still be careening towards bankruptcy, and to say you can do 4 trillion of increases in the next year and a half, I mean, that is a massive amount of spending."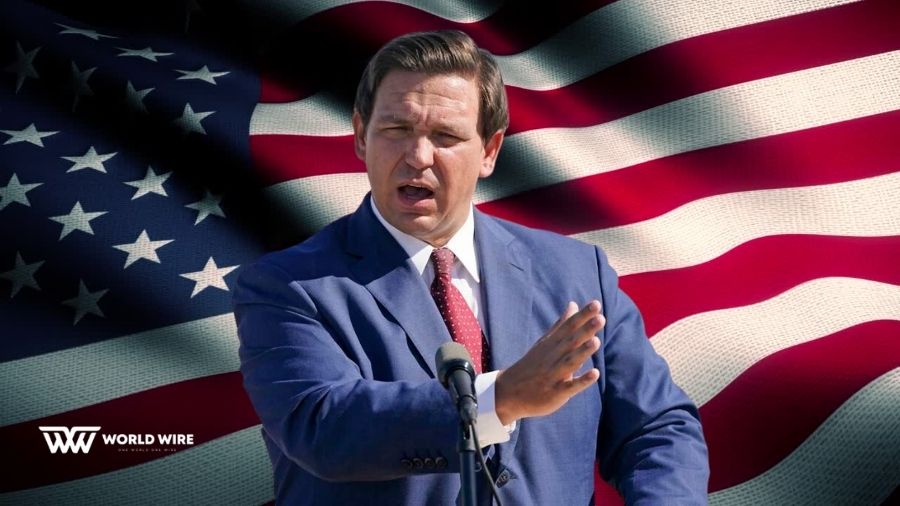 While opposing the high spending in the bipartisan deal to raise the debt ceiling, DeSantis aligned himself with some members who do not support the agreement to keep non-military spending flat at 2023 levels, which many Republicans believed were too high.
The governor said the federal government's spending habits have been out of control since the pandemic, and maintaining the Covid-19-prompted budget levels would be inadequate to take the country to a better position.
Continuing his criticism of President Biden and Speaker McCarthy's bipartisan debt ceiling agreement, DeSantis said, "In Washington D.C., they do these cycles to get them through the next election, and that is ultimately one of the reasons why they continue to fail."
DeSantis officially announced his run for the upcoming 2024 presidential election the previous month, joining other Republican candidates, including former president Donald Trump.
While Trump has not cited where he stands on the deal, he said that Republicans should deny raising the debt ceiling and allow the country to default unless Democrats agreed to reduce massive spending. He wrote on Truth Social," Republicans should not make a deal on the debt ceiling unless they get everything they want, including the kitchen sink). That's the way the Democrats have always dealt with us. Do not fold."
DeSantis has been the first to comment on the debt ceiling agreement among the declared 2024 presidential election candidates.
Vivek Ramaswamy, entrepreneur, and Republican presidential nominee, also criticized the deal, saying he would have voted against it if he were in Congress.
The debt ceiling bill resides on the President's desk for approval before the country's deadline to default by June 5.

Subscribe to Email Updates :