Covid-19 cases have achieved a new record of being the highest in a single day were recorded today, India recorded a total of 15968 cases and 465 deaths today, 24 June 2020. This took the total number of cases to 4,64,693 and the death toll to 14610.
The number of Covid-19 cases is increasing at an alarming rate but we must also not undermine the fact that we have a recovery rate of around 56%, which means around 6 out of every 10 covid-19 positives are recovering.
On June 1 India had 1,90,536 cases and we have added 2,65,648 cases in just 23 days.
Maharashtra tops the list of number of covid-19 patients with 1,39,010 cases till 24 June 2020 followed by Delhi with 70,390 cases, Tamil nadu with 67,468 cases, Gujarat with 28,429 cases, Uttar pradesh with 18,893 cases and so on.
2,15,195 samples were tested on 23 june, tuesday which is also the largest number of samples being tested in a single day, A total of 73,52,911 samples have been tested till date in India.
We are in the 91st day of lockdown today and all we can say is that, India is able to contain corona virus cases to a sustainable extent.
also read our article on Coronavirus outbreak again in Beijing
Symptoms of COVID-19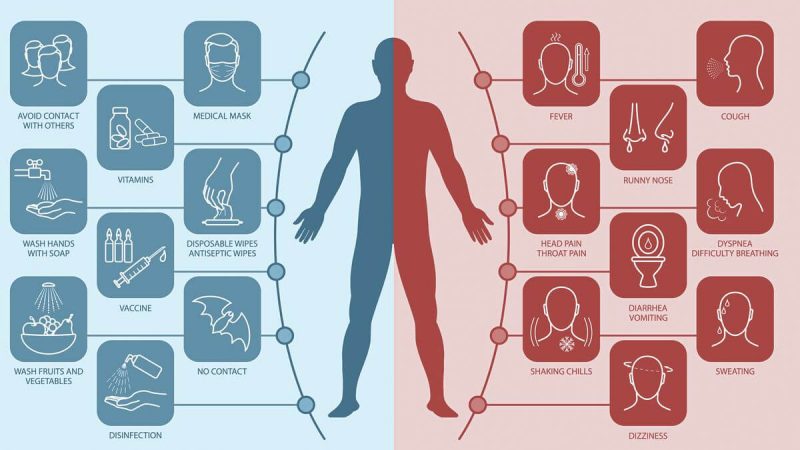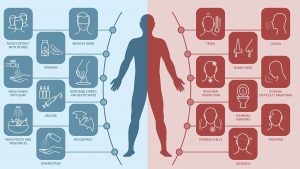 a rash on skin, or discolouration of fingers or toes
difficulty breathing or shortness of breath
loss of speech or movement
What is the origin of COVID-19?
A few of the early cases had visited Huanan Seafood Wholesale Market thus the infection is thought to have a zoonotic beginning. The infection that caused the episode is known as SARS‐CoV‐2, a newfound infection firmly identified with bat coronaviruses, pangolin coronaviruses, and SARS-CoV.
The logical agreement is that COVID-19 has a characteristic source. The likely bat-to-human contamination may have been among individuals preparing bat cadavers and guano in the creation of customary Chinese medications.
The most punctual known individual with side effects was later found to have become sick on 1 December 2019, and that individual didn't have noticeable associations with the later wet market bunch. Of the early bunch of cases detailed that month, 66% were found to have a connection with the market.
Stay safe, stay healthy and don't let covid-19 win over you!
Signup For Our Newsletter