Higurashi When They Cry English Dub Release Date, Plot, Cast, and Where to watch in India?: Funimation announced that they will premiere the English dub of Higurashi: When They Cry. They also revealed the cast for the same. Higurashi is an anime that every horror fan loves. It is the pinnacle of horror anime. It was announced that the new anime would have a manga adaptation by Tomato Akase. Higurashi is a cult classic for everyone. It has significant involvement in upbringing the horror/mystery genre of anime. So, it is good news for everyone that a renowned studio-like Funimation will handle the dub version of the anime. Funimation has been dubbing some big-name animes like One Piece and more. So, we can expect a good dubbed version of the anime.
Higurashi When They Cry Plot
The story focuses on Keiichi Maebara, who has just moved to a small town named Hinamizawa. He is making new friends. He is happy with his new school life and is enjoying his life to its fullest. When he got to know that a murder had taken place in the village in the past when he asks his friend about the details, they won't tell him anything. His curiosity and uneasiness increase when at the town's yearly festival, he got to know that for the last four years at the night of the festival, there has been a murder. It is because of the curse of Oyashiro-Sama. It is a punishment for those who have supported the Dam project that would have put Hinamizawa underwater.
Higurashi When They Cry Dubbed Version Cast 
Funimation revealed the English Dub cast with the announcement yesterday itself. The cast includes:
Emi Lo as Rena Ryugu
Brittany Lauda as Satoko Hojo
Michelle Rojas as Mion Sonozaki
Khoi Dao as Keilchi Maebara
Apphia Yu as Rika Furude
Micheal Rojas is directing the English Dub, with Apphia Yu as the assistant director. Jarrod Greene will be in charge of the scripts.
Higurashi When They Cry Dubbed Version Release Date
The Japanese version of the anime premiered on October 1 and Funimation streamed it as soon as it was released. The dubbed version of the anime is available on the Funimation site now. As of now, only the first episode is available in dubbed, more episodes will be released on weekly basis so keep an eye out on the site.
Higurashi When They Cry Dubbed Version Where To Watch?
You can watch the anime on Funimation. But sadly, there is no Funimation in India. So, we will have to wait for streaming services like Netflix and Prime Videos or Crunchyroll to pick it up. We will update you as soon as something is announced, so keep an eye out here on this site.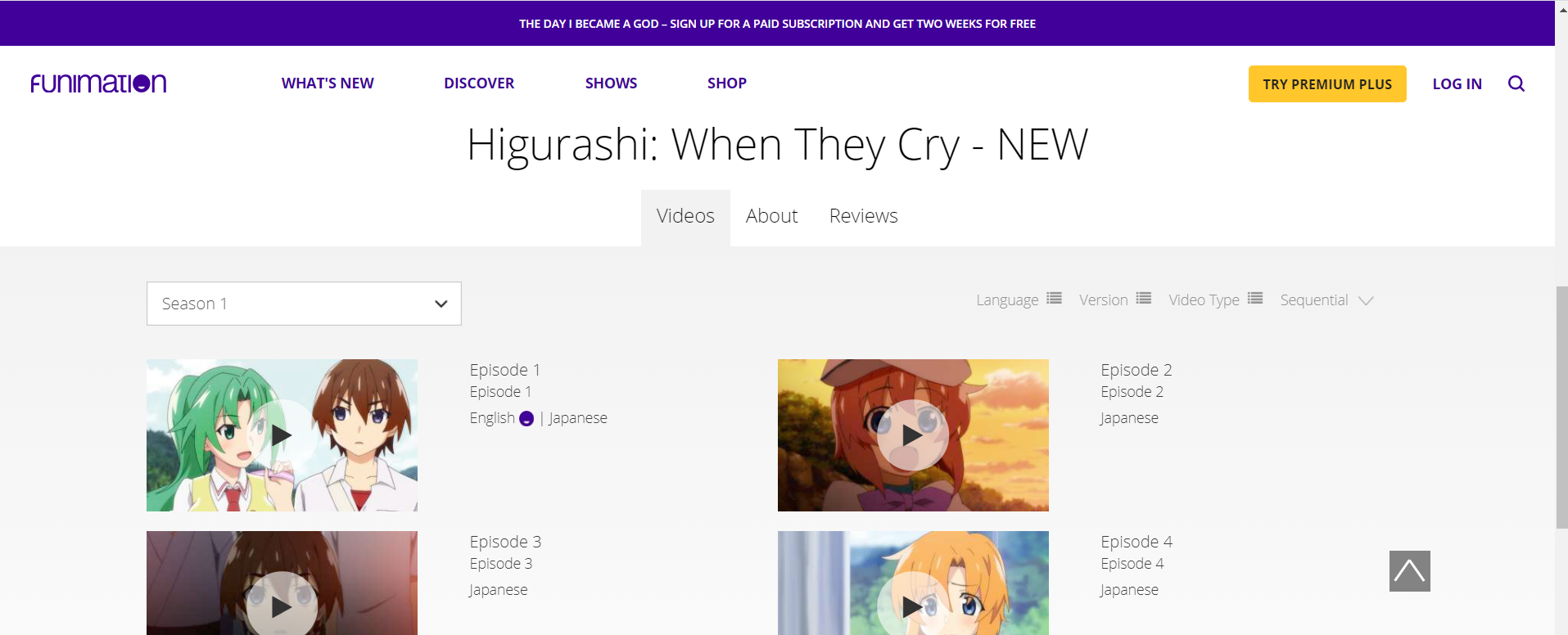 Signup For Our Newsletter