Do you want to know How to Connect Logitech Wireless Keyboard to Mac without complications?
Logitech International S.A., whose global headquarters are in Lausanne, Switzerland, is a multinational manufacturer of computer components and software. The company name is derived from the French word for software, logiciel.
One of the top producers of input and interface devices for personal computers (PCs) and other digital products worldwide, the company has offices in Europe, Asia, Oceania, and the Americas.
The business creates and sells accessories for smart homes, music, video conferencing and communication, and PC navigation.
They include products like keyboards, mice, tablet accessories, headphones and headsets, webcams, Bluetooth speakers, universal remotes, and more.
So, have you recently purchased their Logitech Wireless keyboard and want it to connect with your free government MacBook device but need to know how?
Then you are at the right place! We will guide you on how to do it easily in this article!
How to Connect Logitech Wireless Keyboard to Mac – Easy Ways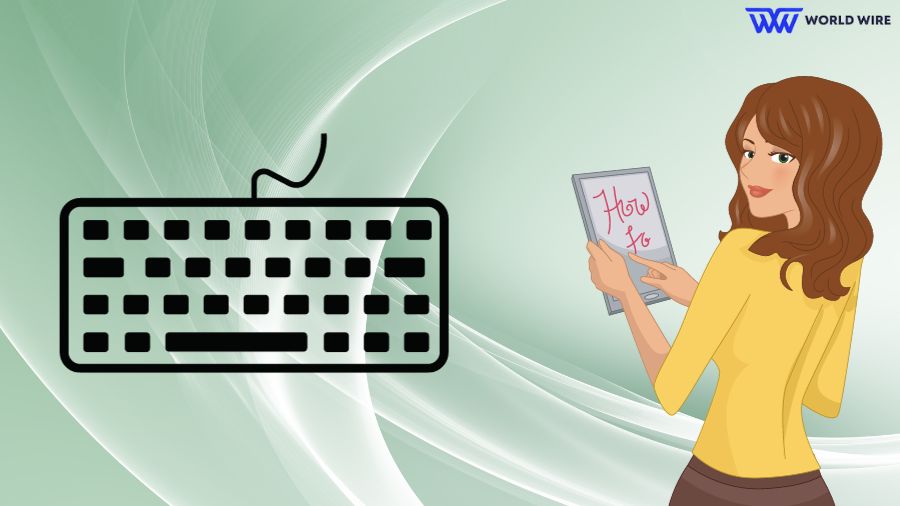 Logitech offers two ways to connect your keyboard to your Mac, depending on whether you'd rather use a wireless receiver dongle or Bluetooth.
There are two ways to pair your Mac and wireless Logitech keyboard.
1. Using Bluetooth Connectivity
2. Using the Keyboard's Receiver Dongle
The majority of Logitech Wireless keyboard use Bluetooth to connect their Mac. To use Bluetooth-
Enable Bluetooth on your Mac
Turn on your keyboard
Pair two devices
You can also use a wireless USB dongle for a Logitech keyboard.
Plug the dongle into the USB port on your Mac.
Turn on the keyboard.
Mac device will automatically detect the keyboard.
In this article, we will walk you through each approach and provide troubleshooting advice to assist you in resolving any possible connectivity problems.
Let's connect your Mac to your Logitech Wireless keyboard!
Connecting the Keyboard Using Bluetooth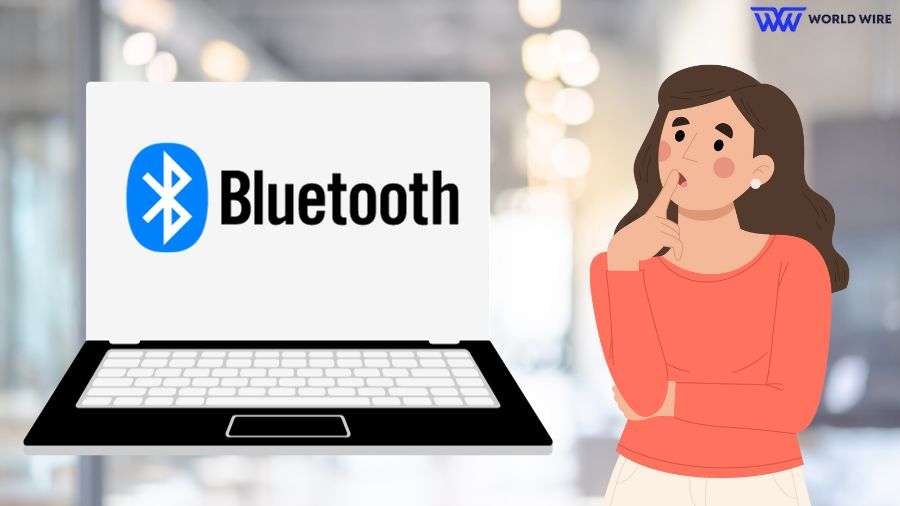 So, let us now see how to connect the keyboard using Bluetooth! We will provide you with a step-by-step guide on how to do it.
Follow these procedures correctly to achieve the results.
Press the Bluetooth key or button on the keyboard's side to turn it on and enable Bluetooth. Change the tri-connectivity on your wireless Logitech keyboard to Bluetooth.
Three Easy-Switch keys are normally included with the Logitech Wireless keyboard, typically saved on the F1, F2, and F3 keys: the keys remember each associated device, so you can quickly connect the keyboard to a Mac or any device.
Press Fn and then the F1, F2, or F3 keys to set the connection to the key of your choice. When the LED indication on the Easy-Switch key of your choice begins to blink, it indicates that the keyboard is in pairing mode.
The second step is to enable your Mac's Bluetooth connectivity. Click on the Apple menu and select System Preferences. Enable Bluetooth and confirm that other devices can find your Mac.
The third step is to pair the keyboard with your Mac. The Bluetooth Settings on the Mac should provide a list of Available Devices. Locate and establish a connection with your Logitech wireless keyboard.
A window labelled Keyboard Setup Assistant will appear on the screen. To complete the keyboard pairing process, click Continue and adhere to the on-screen directions.
On the screen, there can be a code. Using the keyboard, type this and hit Enter. If the pairing is successful, the keyboard's LED indication will cease to blink.
Connecting the Keyboard Using the Wireless Receiver
Some wireless Logitech keyboards connect using a USB receiver instead of Bluetooth.
You can try this method because the setup is simpler: plug it in and use it.
To get started, switch the keyboard's connectivity to the receiver. If your keyboard only has a receiver connection, skip this step; this is for Logitech keyboards with multiple connectivity options.
On your Logitech keyboard, search for the connectivity switch or key. Select Wireless Receiver as the connectivity mode.
Connect the receiver dongle of the keyboard to your Mac's USB port. The Keyboard Setup Assistant might appear on your screen.
To connect the Logitech keyboard with your Mac, follow the on-screen directions. You ought to be able to use the keyboard right away.
If not, locate the keyboard by going to the Connected Devices section of the Mac's settings. If the keyboard isn't visible in the list, try taking the receiver dongle out and putting it back in.
Troubleshooting Your Wireless Keyboard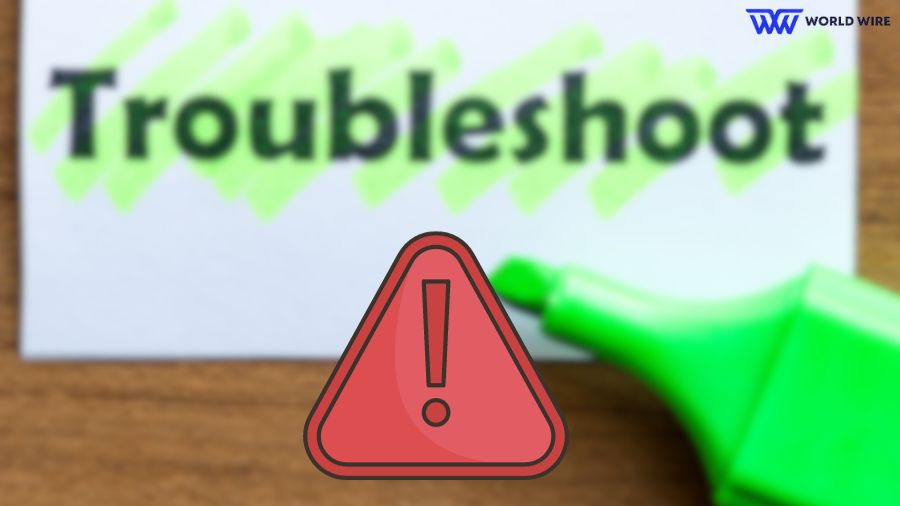 Suppose you are unable to connect your Logitech wireless keyboard to your Mac device even after using the abovementioned methods.
In that case, we will provide you with a few easy troubleshooting steps you can follow to resolve the issue.
Turn On Keyboard
Examine whether the keyboard is turned on. Once a wireless keyboard is connected to a device, the LED indications on the keyboard typically switch off.
Because of this, many users confuse an off-keyboard for a paired one. Verify that the Logitech keyboard's power button is turned on.
Charge Your Keyboard Battery
When the batteries are low, wireless keyboards may not connect to your device or work poorly, To determine how much battery life your Logitech Wireless keyboard has left, go to System Preferences on your Mac and choose Bluetooth.
Check the Your Devices list for your Logitech keyboard. Below the keyboard's name, there will be a battery life indicator.
Some keyboards have a built-in LED battery indicator present, and the indicator on your keyboard will let you know if the battery is getting close to dying.
A red blinking light usually indicates a low battery. If the batteries in your keyboard indicate low, recharge or replace them.
On Keyboard Connectivity Mode
Your keyboard won't connect if you try to pair it with Bluetooth while it's in wireless receiver mode and vice versa.
Verify again that the connectivity mode on your keyboard is the correct one. Try connecting it once more after you've set it to your preferred setting.
Reset Your Keyboard
Try factory resetting the keyboard if none of the other troubleshooting techniques resolve the issue. In general, you can reset your Logitech keyboard by carrying out these actions:
Remove the keyboard from your device.
Press the ESC + O keys twice
Press the ESC + B keys.
Your keyboard's LED indications will flash if the factory reset succeeds.
Note: Resetting your Logitech keyboard can resolve several problems, including malfunctioning keys and connectivity. But since a factory reset resets the keyboard to its original settings, it also removes all saved device pairings and key customizations.
You must also be aware that different combination keys on some Logitech keyboards are used to do a factory reset.
Refer to your keyboard manual if you need help to carry out a factory reset of your keyboard.
FAQs
How can we connect the Logitech Wireless keyboard to the Mac Device?
There are two ways to connect the keyboard to a Mac: one is through Bluetooth, and the other method is through USB Dongle.
Does factory resetting your keyboard make you lose all saved devices and key customization?
Yes, a factory reset generally means returning to its original settings, so when you reset your Logitech Wireless keyboard to connect your Mac, it loses all its previously saved devices and key customization.
What are the Shortcuts for factory resetting in Logitech Wireless to connect the keyboard to Mac?
To execute, follow the key sequence: Press "Esc," then "o," followed by "Esc" again, "o" once more, "Esc" again, and finally "b."
Signup For Our Newsletter