Booklets are the perfect tool for providing the audience with loads of information. Yet, they work only if they are done properly. This helpful guide will make it easier for you to create engaging and appealing booklets for any purpose.
What Is a Booklet and Its Purpose?
Before we go to "how," let's find out "what" and "why." A booklet is a generic term that covers everything from digital albums, storybooks, brochures to reports and product/company information. There's a wide range of booklets varying in shapes (square, landscape, and portrait), form (digital and printed), size in terms of the page number (shorter and bigger).
Thus, it's a small book with at least 5 but not more than 48 pages that are perfect for instruction guides, event programs, storybooks, reports, product promotions, school projects, marketing collateral, recipe collections, and many more. Booklets help to capture and promote the content quickly, cost-effectively, succinctly, and attractively.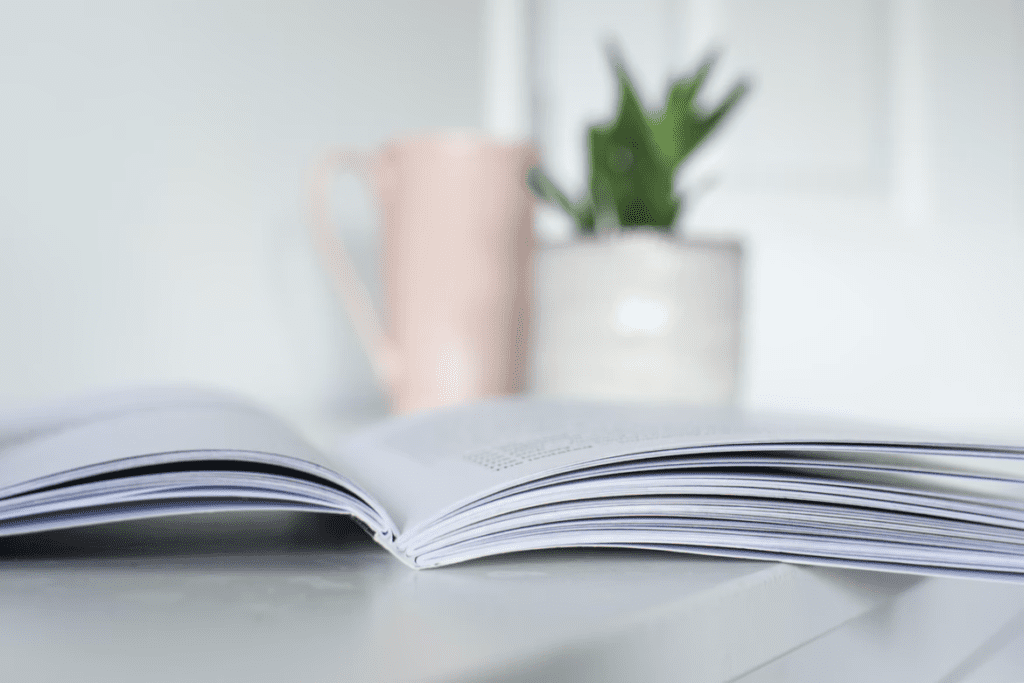 Step-by-Step Guide On How To Make A Pro-Looking Booklet
So, how to create engaging and eye-catching booklets your readers will love? Today there are a lot of easy-to-use tools for creating booklets that offer numerous pre-made templates users can customize and adjust to their topic, needs, and preferences. Thanks to such tools, it's much easier to create captivating and unique booklets. What's more, no coding or designing skills are required to design a booklet.
However, you need to keep in mind several crucial aspects to achieve the main goal. Below you'll find 6 easy steps to create stunning and engaging booklets for any purpose and any size. 
1. Set A Clear Objective
Before starting the creation of the booklet, you need to understand:
Why

do you design the booklet?

Who

do you design it for?
It's crucial because the overall design and layout of your booklet depend on your purpose and audience. Short children's bed storybook will look totally different from a digital album, receipt book, or report. You need to bear that in mind throughout the entire design process.
2. Think Of And Source Visuals
Jazz up the booklet and make it eye-catching and appealing by adding visuals. But before creating the booklet outline, it's crucial to know how much space your graphics will take up on each page. Plus, ensure to identify the color palette your booklet will stick to. Suffice it to say, using various color schemes will skew your document and blur its primary purpose. After all, you want your booklet to look professional and coherent, don't you? So, get familiar with сolor names and hex codes and opt for the palette that will ultimately represent your creativeness and informativeness. 
3. Organize And Plan Your Content
It's highly important, especially if you have a lot of information to insert. Pay close attention to the outline because it helps make your booklet look structured and info more accessible. You need to organize your content in 2 steps:
By chapters or sections;

By pages.
In such a way, it will be much easier to shape the information on the pages, making it easier for readers to understand the booklet structure.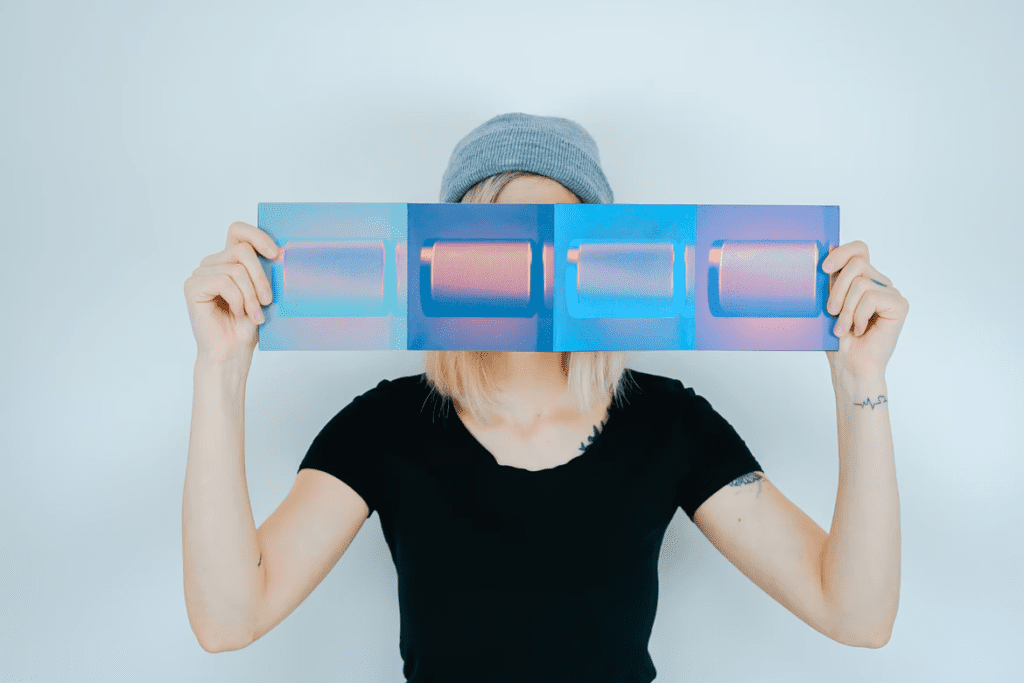 4. Create An Outline
Don't neglect a booklet outline even if you're going to create a short booklet. Using one of the online tools, you can easily create an outline that will help you to structure all the information and simplify the design of the overall booklet. Here are a few things to mind when creating an outline:
Choose the orientation;

Pick the page size;

Mind the graphics to insert;

Nail down the binding for printed booklets.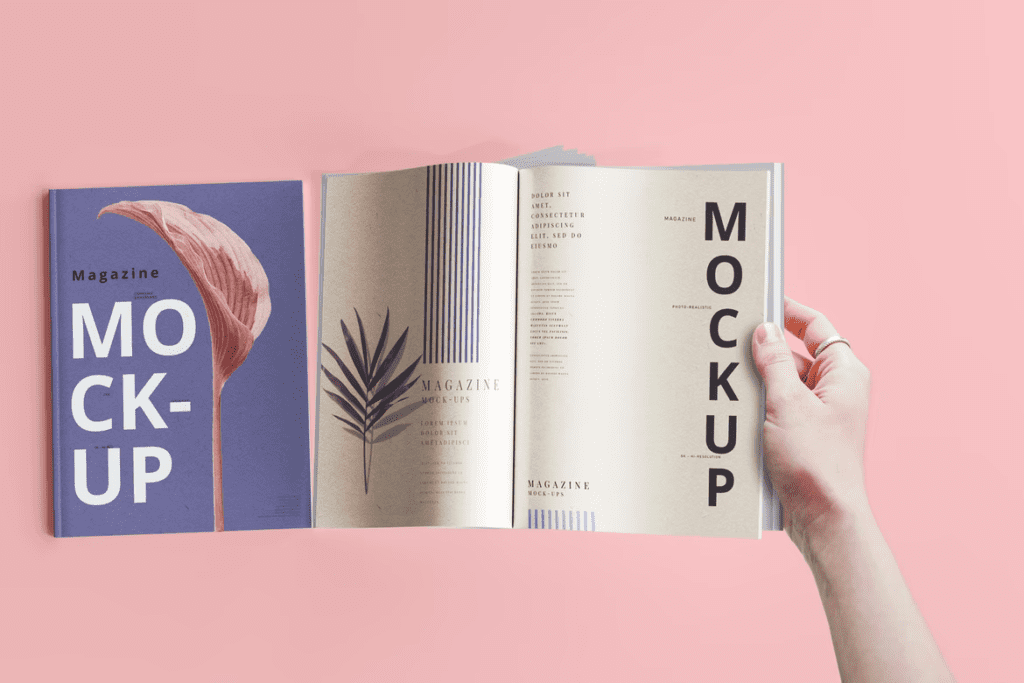 5. Design Booklet Pages
When designing the pages of your booklet it's crucial to be consistent with your design elements like page margins, colors, fonts, spacing, visuals, and so on. It's needed to get a cohesive and professional look in the booklet design. Choose and stick to 1-2 fonts, use the color palette that compliments all the pictures/images/illustrations, think over the layout, and so on.
6. Export The Booklet For Web/Print
Living in the digital era, you can share booklets online via social media networks or websites. Yet, printed booklets are still popular. However, different export settings for web/print are needed:
A web version of booklets requires a smaller PDF and light-weighted images that load quickly;

A printing version needs high-quality images, creep allowance, crop marks, etc.
Though digital booklets can be printed, it's highly recommended to make 2 different versions for digital and print to get the best results and high quality.
Takeaways
Booklets are the perfect tool to get loads of information to your audience. They come in many sizes and shapes. No matter if you want to tell a story, inform about the event, or just showcase your product you can do that by means of booklets. Following the tips described above, you can create well-designed and structured booklets that your customers will love.

Subscribe to Email Updates :