Are you a traveling lover looking for a way to get WiFi in your car for free? If yes, then you have stumbled upon the right article.
As someone who works in a marketing department and had to visit many places in my car to promote our products, I needed WiFi connection to keep doing my work, such as sending emails, work reports, etc.
To fix this problem, I searched for a few solutions, and surprisingly, I found a few ways that helped me get free WiFi in my car.
So, with this article, I will share all the methods that worked for me, paid and free, that helped me to complete my office work while traveling.
So, without further delays, let's begin.
Why Do You Need Free WiFi In Your Car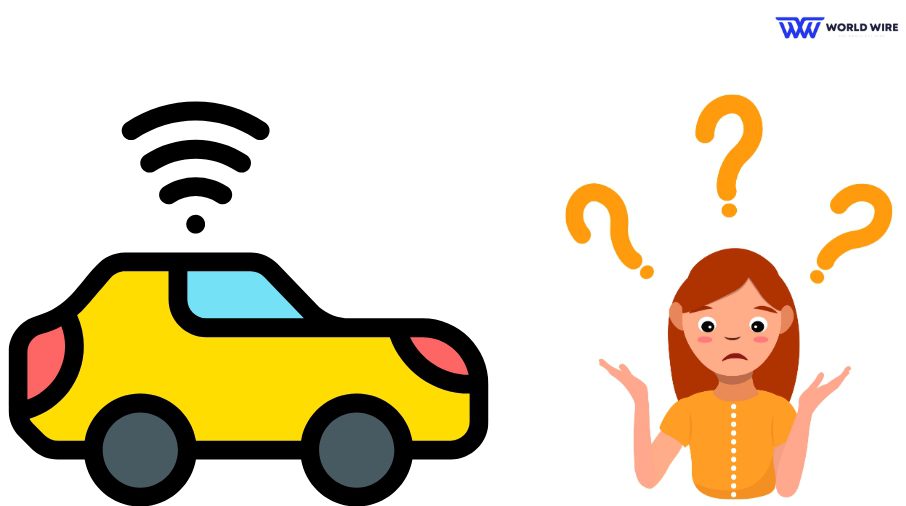 You may need free WiFi in your cars for many reasons. These include the following.
Stay connected to your family while traveling in your car, or keep your family updated about your whereabouts.
Free Wi-Fi in the car is mainly beneficial for remote working people. Suppose you have to complete some urgent work and at the same time can not avoid traveling. In that case, you can use free Wi-Fi in your car to carry out your work.
Free Wi-Fi can help families keep their kids and adults occupied by entertaining them through cartoons, videos, or movies.
With the Internet in place, you can use Google Maps to have better and hassle-free driving. You can access traffic updates, weather forecasts, and road emergency services.
But how can you get Wi-Fi in your car for free? You can get free Wi-Fi in your car by the following methods.
Parking in public places
By using specialized apps
If you are ready to pay for your Wi-Fi services, you have two ways to get Wi-Fi in your car.
Via a service provider
Through the Car built-in hotspot plans
Let's discuss each of them in detail in separate sections.
How To Get Free WiFi In Your Car By Parking In Public Places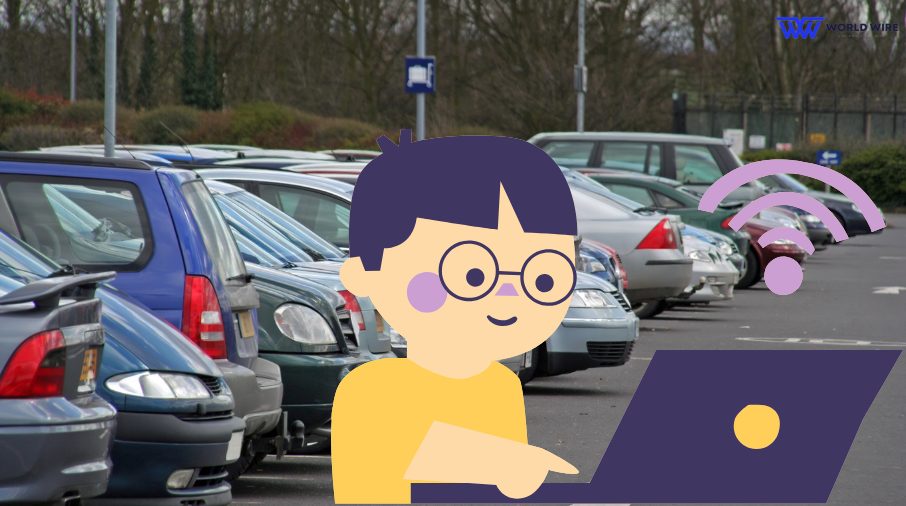 Public places are the best source of free WiFi while traveling by car. It offers you a good option to access the Internet while you are outside. You need to have the login credentials for the public places where you have the availability of free Wi-Fi.
Some of the places with free Wi-Fi facilities include the following.
Restaurants
Most restaurants in the United States are well equipped with free Wi-Fi facilities to attract customers. You can buy a coffee and request the Wi-Fi facility there. Then you can connect your car with free Internet.
Public Libraries
Public libraries in the country offer free Wi-Fi to their guests. You can search for such libraries, park your car outside, and access free Wi-Fi without the need to ask for the password as they are free.
Hotel Public Areas
Many hotels offer free Wi-Fi to visitors, which you can access from the lobby area. If you join the hotel's loyalty program, you may get free Wi-Fi even when you are not a guest. In that case, you would be able to use the free Wi-Fi in your car, even at the hotel parking.
Grocery Stores
Some grocery stores offer free Wi-Fi to shoppers, and everyone entering the store can access it. You can enter the shop, pick up some groceries, and get the Wi-Fi password. Once you have it, you can use the free Wi-Fi at the stores, even from your parked car.
These are some public places where you can enjoy free Wi-Fi in your car.
How To Get Free WiFi In Your Car Using Apps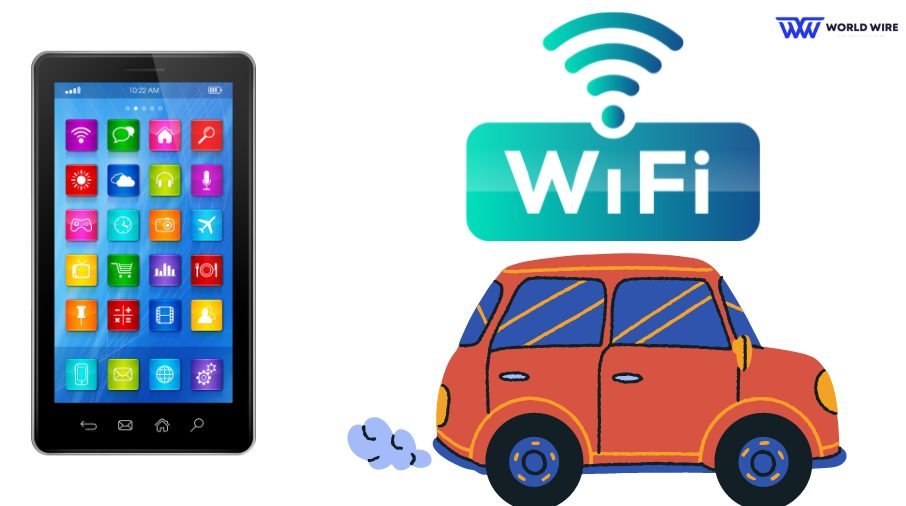 You can get WiFi in your car for free by using some apps that are specially designed to find Wi-Fi signals near you. You can install such apps on your phone to locate the Wi-Fi hotspots near you.
These apps identify the hotspot name and also let you know about signal strength and security. Once you find hotspots, you can use them in your car.
Here are some of the Wi-Fi finder apps.
Avast WiFi Finder
Avast Wi-Fi Finder is one of the widely used Wi-Fi locator apps. It identifies the hotspots and informs whether Wi-Fi is available for free. Even the app automatically connects you to the Internet once you enter an area of free Wi-Fi. The app provides a Wi-Fi map with more than 220,000 hotspots in the United States.
WiFi Map
Wi-Fi Map app has a network of about 120 million Wi-Fi hotspots worldwide and around 100 million users. The app shows available Wi-Fi hotspots with their passwords, and you can easily connect to one after you have the login details.
Wiman
The other Wi-Fi finder app is Wiman, which informs you about all the Wi-Fi hotspots available in your location, along with the hotspot's login credentials and internet speed. You can use the app offline or online, with over 60 million hotspots worldwide.
Wiffinity
Wiffinity is a community-based Wi-Fi finder application that allows people to share Wi-Fi hotspots. The app works online and offline, and you can easily use it to get free Wi-Fi in your car.
WeFi
WeFi is a unique Wi-Fi finder app that filters all the available hotspots and only shows you the most reliable one at your location to help you connect to the best network.
You don't need to connect to the app whenever you want to. Instead, you can allow it to run in the background to connect you to the Wi-Fi while using your phone for other work while driving in your car.
NetSpot
NetSpot is a free Wi-Fi finder application that locates Wi-Fi hotspots, compares them for signal strength, and informs about the best hotspot signal. It is an easy-to-use app, and anyone with little tech knowledge can use this app to find free Wi-Fi in their areas.
How To Get WiFi In Your Car Via A Service Provider
Many times, you may not get free WiFi in your car when you drive in an area of poor coverage. If you are so into it and the Internet is a must-have option for you while traveling, you will need some alternative way to get Wi-Fi.
In that case, you can use a paid Wi-Fi service from the network provider by getting the Wi-Fi equipment and signing up for a data plan.
Here are the ways you can get Wi-Fi in your car via a service provider
By using a Smartphone Hotspot
You can use your Smartphone as a hotspot device for your car. A smartphone hotspot can provide Wi-Fi in your car for devices like tablets, Wi-Fi-enabled headphones, and MP3 players. If you use your Smartphone as a Hotspot, you may have to expand your monthly data plan.
By using a Mobile Hotspot
You can also use mobile hotspot devices for the Wi-Fi networks in your car. These devices are of two types: self-contained Mobile Hotspot devices and dongles.
Self-contained devices are portable and expensive, with built-in rechargeable batteries. However, if you need these hotspot devices for free, you can read our guide on "Free Government Hotspot Devices."
On the other hand, a dongle is a USB device that can be inserted into a laptop or desktop computer to provide the Internet. It can be used to offer Wi-Fi hotspots in cars. You can get the devices from any cellular company.
By using a modem and router
You can use a set of modems and routers to get Wi-Fi in your car. Although a little expensive, it is the most reliable way to have Wi-Fi in your car. With these devices set up, you receive a stronger Wi-Fi signal, and you can even use your smartphones, laptops, Tablets, etc., over this Wi-Fi.
How To Get WiFi In Your Car With A Built-In Hotspot

Nowadays, most automobile manufacturers provide cars with built-in hotspot equipment to offer them Wi-Fi capabilities.
You can check if your car has such built-in Wi-Fi equipment, and if it does, you can look for one of the following specialized plans to enjoy the Internet in your car.
AT&T Toyota Wi-Fi Connect
AT&T Toyota Wi-Fi Connect service is only available for Toyota customers and both AT&T and non-AT&T customers. The plan comes with a different price ranging from $20-$200, and you can use it to connect up to 5 supported devices in your car.
T-Mobile SyncUP Drive
This device makes your car's Wi-Fi hotspot capable of supporting 3G, 4G, and 4G LTE networks. Its cost varies and is available to many car brands.
You might also get free internet from T-Mobile if you are eligible for their program.
OnStar
OnStar is another service that enables your car to have WiFi connectivity. It uses mobile data and can be used to get Wi-Fi networks for smartphones, Tablets, and laptops. OnStar is available for automobile brands like Buick, Cadillac, Chevrolet, and General Motors.
Frequently Asked Questions
Can I use my Smartphone to create a free WiFi hotspot in my car?
Yes. You can create a Wi-Fi hotspot in your car using your Smartphone. But that would cost you additional expenses in your monthly mobile data plan if your data plan is expensive.
Does the car have built-in WiFi?
Yes. Some cars have built-in Wi-Fi capabilities. Most cars manufactured after 2016 come with Wi-Fi hotspots. Hence, you don't need to install separate equipment to access Wi-Fi.
What is the easiest way to get WiFi in my car?
The easiest way to have Wi-Fi in your car is to use your Smartphone as a hotspot device.
Which car has inbuilt WiFi?
Here is a list of cars with inbuilt WiFi capabilities.
Chevrolet Cruze / Malibu / Sonic / Spark / Trax
Chrysler 200
Dodge Dart
Mercedes-Benz C-Class
Audi A3
Toyota Camry / Corolla / Prius C / Rav4 / Yaris.

Subscribe to Email Updates :