Actor Ian Holm of "Lord of the Rings" dies at the age of 88: Ian Holm was a British actor whose illness was Parkinson's related, and he passed away on the 19th of June 2020. It was in the morning when he was surrounded by his family and carer in the hospital when he peacefully died. He starred in many movies from big to small, to costume dramas and fantasies. A generation of movie watchers knows him as " Bilbo Baggins" from the "Lord of the Rings" and "the Hobbit Trilogies."
Ian Holm Career
Ian Holm also won a British Academy Film Award and a supporting actor nomination for the Oscars. He portrayed a pioneering athletics coach Sam Mussabini in the hit film Chariots of Fire in the year 1982. Along with movies, he was also a charismatic theatre actor who won a Tony award for the best-featured actor, Lenny, in the 1967 play The Homecoming by Harold Pinter's.
Holm was also a long-time member of the Shakespeare company, but a stage fright that struck him during the production of the play The Iceman Cometh in 1976 kept him from acting for a long time. He added that this is something that happens to actors sometimes. But He returned in the acting industry and won a Laurence Olivier Award for best actor in the title role of King Lear at the National Theatre in 1988, which was commendable on his part to do and be back with the same energy and charm like always.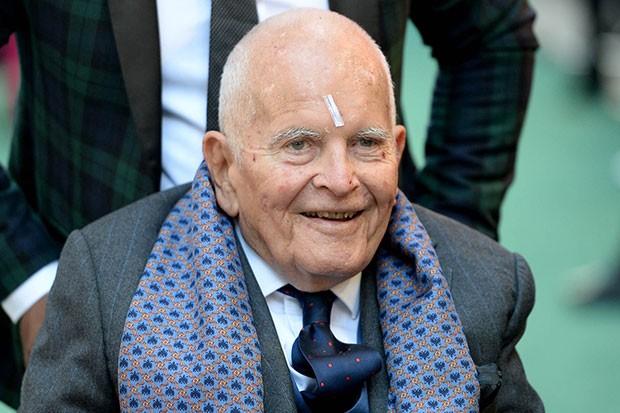 Ian Holm Passes Away
His agent Alex Irwin said, "His sparkling wit always accompanied a mischievous twinkle in his eye." And he also added that they would miss his charming and kind nature, and he was a ferocious talent that will be lost. Mia Farrow said he was a giant of the theatre. He worked in films unfailing brilliantly, and he will always be remembered like that.
Doran said, "Ian was entirely original. Entirely a one-off, He had a simmering cool, a compressed volcanic sense of ferocity, of danger, a pressure cooker actor, a rare and magnificent talent, and he is a great spirit gone". Ian was married four times and had 5 children. Although another gem is lost this year, his work and energy will always be surrounded by his family, friends, and fans. It is a massive loss for the industry, but he will always be alive with his work!

Subscribe to Email Updates :