India China Border Faceoff; 1 Officer & 2 Indian Soldiers are dead, 4-5 Chinese Soldiers Are Dead Too: The situation of Indian-Chinese Border isn't hidden from anyone. We all know that China is trying to get into the area of India through the Indian Soldiers are fully packed with action. The reports are coming that yesterday night a faceoff took place in which we have seen how things went wrong for both sides and now we have the official reports of casualties.
India China Border Faceoff Live
As per the Indian Army Statement, "During the de-escalation process underway in the Galwa Valley, a violent face-off took place yesterday night (Monday night) with casualties on both sides," Also, the sources are saying the whole thing was violent and the Zee News confirms the death of 5 Chinese soldiers in the conflict. We are still trying to get to know the official statement of the Chinese Army.
So far the reports are coming that the Chinese Republic Party is confirming that the India was 'provocative attacks' and all they did was 'unilateral action'. We have confirmed report that we have lost an officer and two soldiers from Indian Army. Defence Minister Rajnath Singh also claimed that the current operational situation in Eastern Ladakh is under review.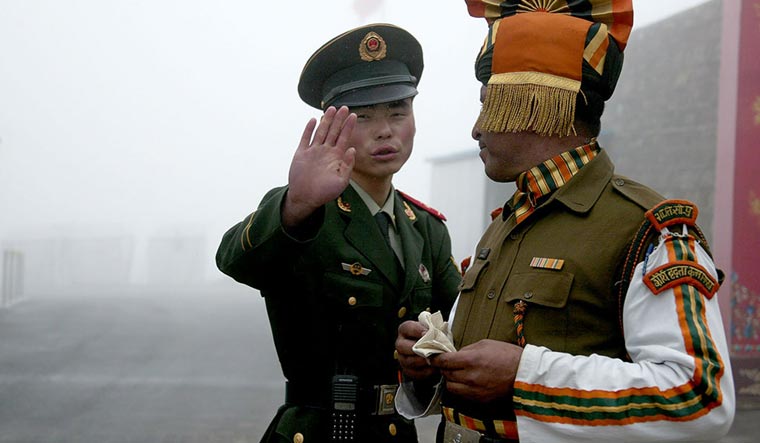 India China Fight; 3 Indian Soldiers Are Dead?
Also, a meeting was held in which the Chief of Defence Staff and the three Service Chiefs were there along with Defence Minister Rajnath Singh. External Affairs Minister S Jaishankar was also in the meeting. We all know that the tensions between the two countries aren't hidden from anyone though both of the countries are trying to talk through the situation.  The last deaths on the India-China border were in 1975 when an Indian patrol was ambushed by the Chinese soldiers on the LAC in Arunachal Pradesh.

Subscribe to Email Updates :