International Yoga Day 2020 The ITBP Jawans Practice Yoga at 18,000 Feet on the India-China Border: The Indo-Tibetan border police deployed at the India-China border in Ladakh practiced Yoga at the height of 18,000 feet in snow-covered peaks of the Himalayas. From 18,800 feet in Sikkim to 18,000 feet in Khardung La and 14,000 feet in Vasundhara near Badrinath Uttarkhand, all the ITBP personnel's performed Yoga on the occasion of Yoga day.
Indian Army on International Yoga Day 2020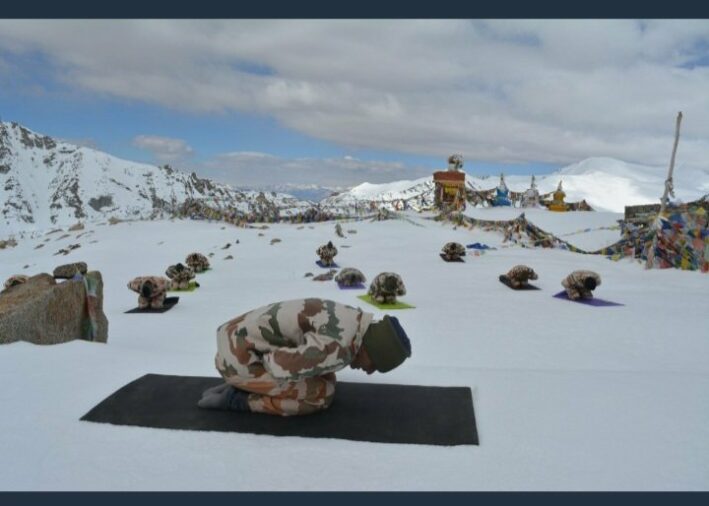 The Jawans are deployed on guarding duties of the borders against the Karakoram Pass in Ladakh to Jachep La in Arunachal Pradesh, which covers a distance of 3,488 km. Along with the Indo-China border and also covering manning outposts borders on an altitude ranging from 9000 to 18,800 feet in the western, middle and eastern sectors of the Indo-China Border.
It was a sign of commitment that the ITBP personnel showed on the occasion of yoga day despite the unfortunate events of India-china faceoff that killed 20 soldiers in Galwan valley in Ladakh on June 15 at the line of actual control. Despite this, the ITBP soldiers showed a sign of respect and commitment to the Yoga day that is being celebrated worldwide.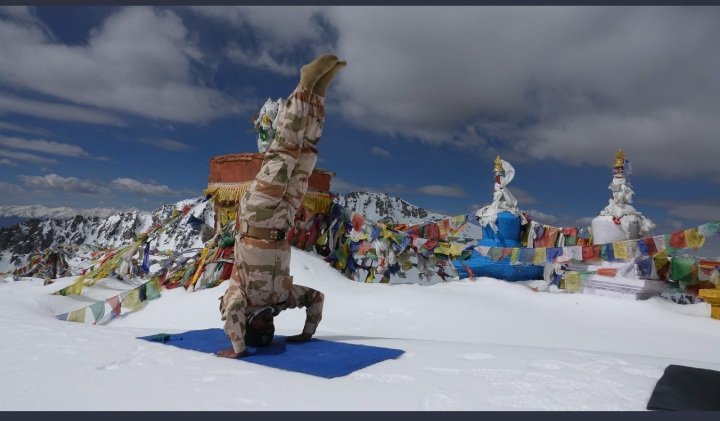 International Yoga Day is being celebrated on June 21 every year form 2015. Yoga is considered to be a healthy practice in terms of being physically, mentally, and spiritually fit. And seeing the commitment of our soldiers is nothing but inspirational to all the Indian population, and we salute them for their bravery. Jai Hind!

Subscribe to Email Updates :