International Yoga Day 2020: Poonam Pandey Celebrates Yoga Day & Posted Pictures: Yoga day has become a sensation form the time that it was introduced. People are taking the importance of Yoga in daily life quite seriously than before.
Today even the celebrities and sports stars celebrate Yoga day with equal enthusiasm. Among which Poonam Pandey, a young and successful model, joined the celebration of Yoga day. She shared a few pictures in which she looks exceptionally fit and healthy and is also doing some yoga asana.
International Yoga Day 2020
She shared a video with the fans in which she stood by a motto "Stay Fit with flab free yoga," where she encouraged her fans to follow the steps of Yoga. She also said that she heard from the saint that Yoga is the answer to all fitness related questions and that Yoga will make it happen. She shared simple Yoga poses that will help you get fit and healthy like her.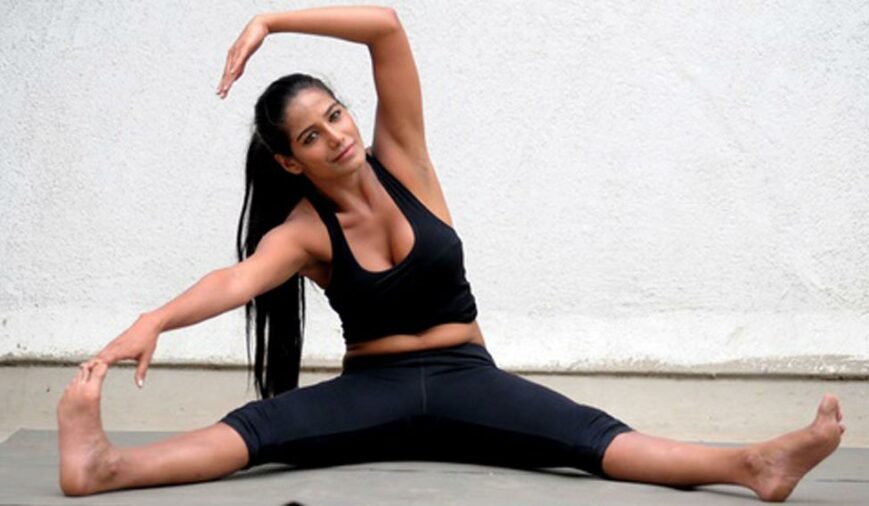 In the video, she also says, "Dekhte Hain Aaj Yoga se kya Hoga". She shared some of the most comfortable and minimal asanas that every individual should practice to be fit and healthy.
While many celebrities have joined the bandwagon of Yoga day, it is also necessary on our part to be healthy and fit and practice Yoga not only on 21st June but also regularly!

Subscribe to Email Updates :