Jagannath Rath Yatra 2020: Sudarshan Pattnaik Creates Mesmerizing Sand Art; Check Pictures: The biggest Hindu procession called the Jagannath Rath Yatra starts from the 23rt of June 2020. Taking place in the holy land of Puri, it is a mesmerizing sight wherein all the major Hindu gods like Krishna, Vishnu and Rama are worshiped by fans that turn up for these processions in huge numbers! Also called as Chariot Festival, Ghosha Rath Jatra or Car Festival, this breathtaking view has an immense importance in the lives of ardent devotees. 
On this auspicious day, Veteran Sand Artist Sudarshan Pattnaik took to Twitter to share fascinating pictures and videos of his art from the beaches of Orissa. This art portrays the Temple of Lord Jagannath from Puri and other deities inside the temple, leaving people from all over the globe awestruck!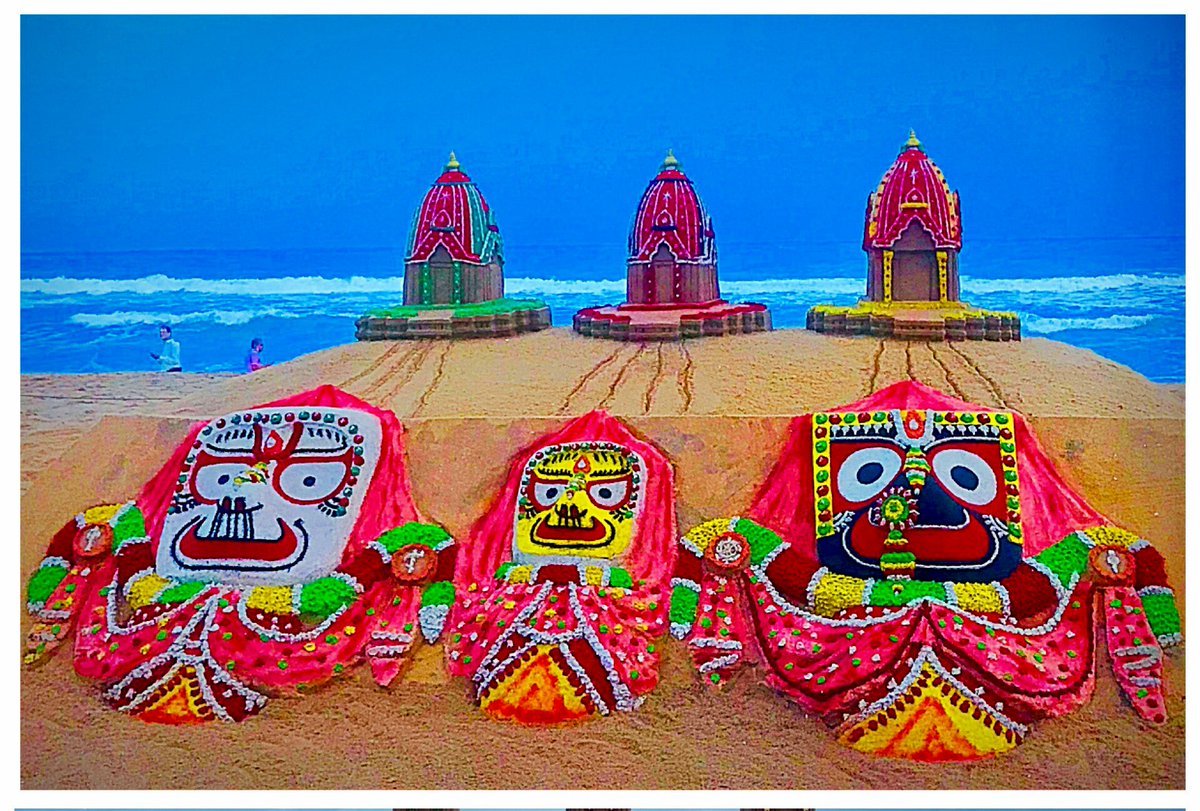 Jagannath Rath Yatra 2020
This holy festival falls on the 'Ashada Shukla Paksha Dwitiya' which basically means the 2nd day of the Ashada month as per the annual Hindu calendar. This year, it is celebrated on the 23rd of June 2020. Let's take a look at Sudarshan Pattnaik's sand art and get drowned in his beautiful portrayal of the temple! 
Sudarshan Pattnaik's Sand Art Pictures 
Earlier on this auspicious day, Sudarshan Pattnaik took to Twitter to wish everyone a Happy Jagannath Rath Yatra and further wished that Lord Jagannath will bless us all with prosperity and happiness. He then uploaded a picture of his Sand Art on Puri Beach at Orissa! 
In the same thread, he later uploaded several videos to show his amusing skills and it has left all the fans who couldn't attend the Yatra very emotional and heartbroken.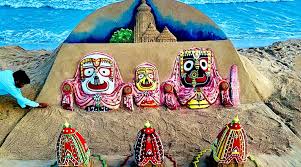 Rath Yatra 2020
The chariots of several deities are newly sculpted and crafted by immense perfection under the supervision of world-class sculptures. These chariots are called Nandighosa. Apart from the deities, the chariot of Balabhadra is called Taladhwaja whereas the chariot of Subhadra is called Dwarapadalana. Every year, these chariots are pulled by thousands of ardent devotees. But because of the current pandemic, the Supreme Court has put certain terms and conditions after astoundingly allowing the Yatra to take place. 
This beautiful festival is also celebrated internationally in Dublin, Moscow, and New York. This auspicious occasion commemorates Lord Jagganath's visit to Gundicha temple through Mausi Maa temple in Puri. Here's us wishing a very Happy Jagannath Rath Yatra to you and your family, this year, let's all pledge to be kind to each other, help each other during these unprecedented times. May Lord Jagannath bless us all make sure that we are safe! 

Subscribe to Email Updates :