Jair Bolsonaro says, 'so what': In Brazil, 400 to 500 people are dying every day from COVID-19. But this situation does not seem to have much effect on Brazilian President Jair Bolsonaro.
A glimpse of this was seen when he said defiantly about the current situation, "So what?"
Jair Bolsonaro has consistently refused to accept the danger of the coronavirus and is being criticized a lot. But with his latest statement, his supporters are also getting angry.
According to the estimates of Imperial College London, the infection of COVID-19 is spreading in Brazil at the fastest speed in the world these days.
On Tuesday, when a journalist questioned the President about the death toll in the country after the number of deaths due to COVID-19 in the country was more than five thousand, he said, "So what? I could not understand, what are you asking me to say? I can't do a miracle. "
In Brazil, more than one thousand fifteen thousand people have been infected by the corona so far, while 7,938 people have died due to this virus.
Jair Bolsonaro says 'so what': Brazil president still telling people to 'ignore lockdown' despite 6,000 coronavirus deaths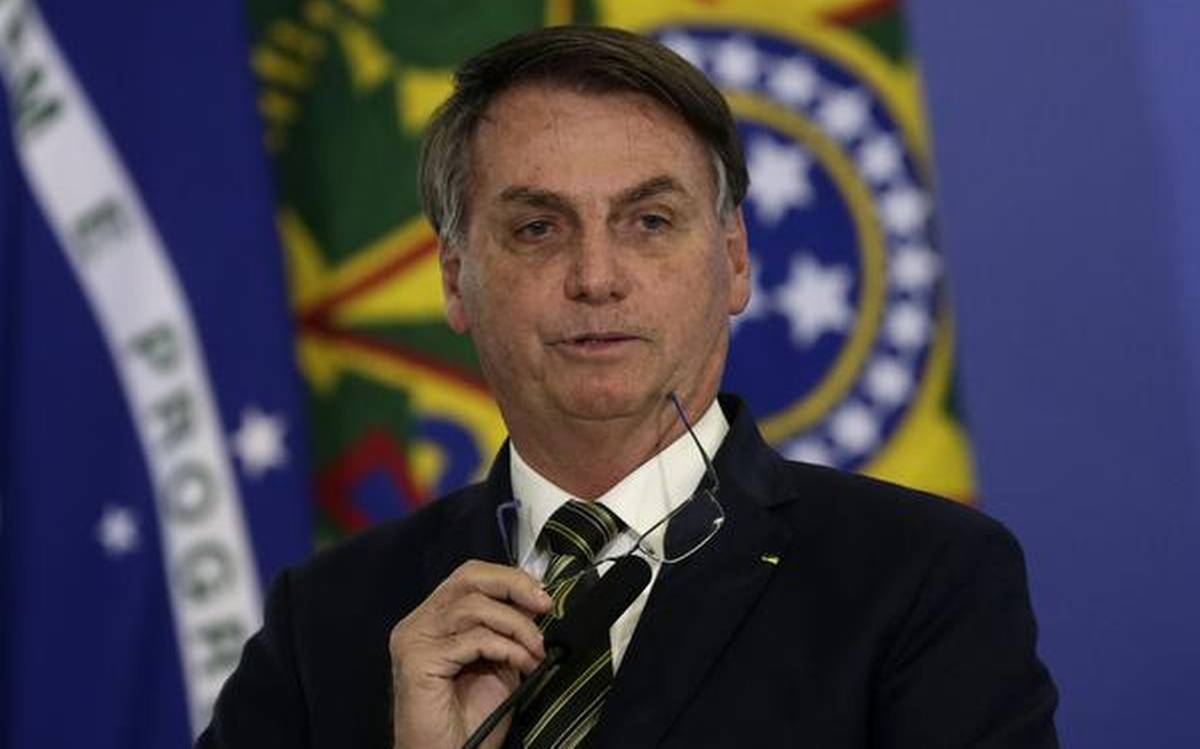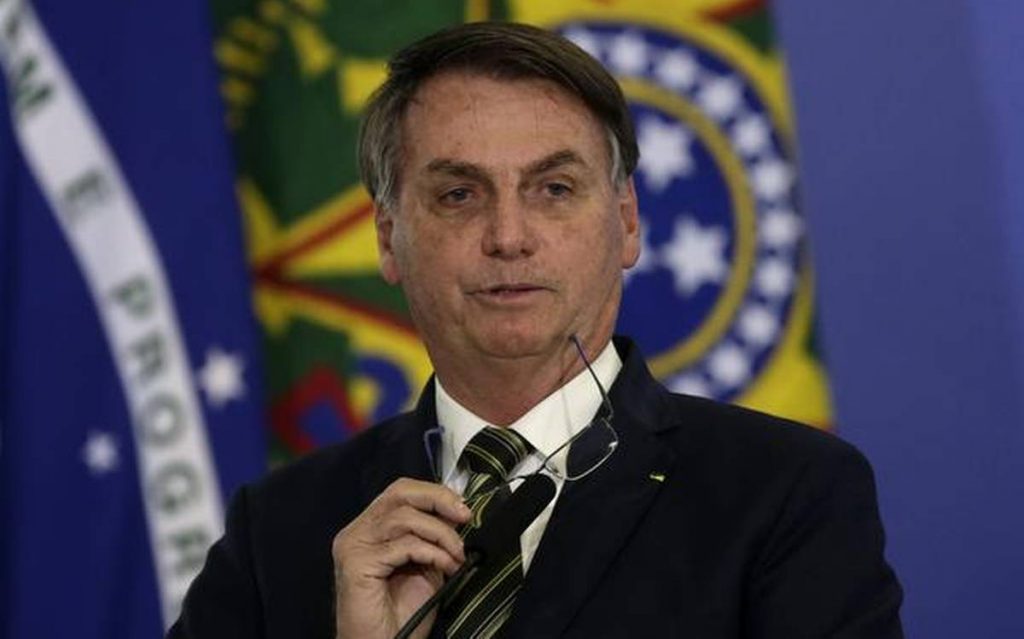 'Corona is a minor fever.'
In the past, Bolsonaro has described corona infection as a minor fever. He had also claimed that people like me, who are athletes, will not be affected by the virus, if there is a bad situation, then there will be a slight fever.
Not only this, but the Brazilian President has also consistently violated the provisions of social distancing.  He is taking a high-profile tour in public places, shakes hands with supporters, and grabs his phone to take a selfie with supporters.
On April 19, he participated in a demonstration outside the army headquarters in Brazil, demanding the removal of the lockdown. He also had a cough while giving a speech.
President is careless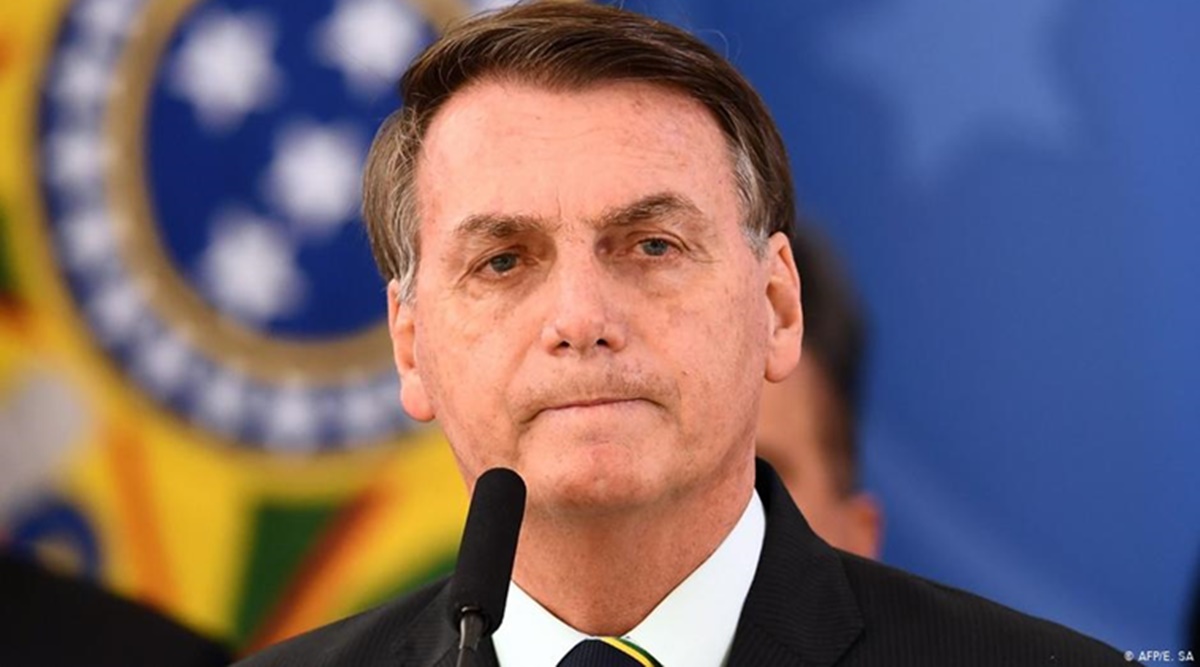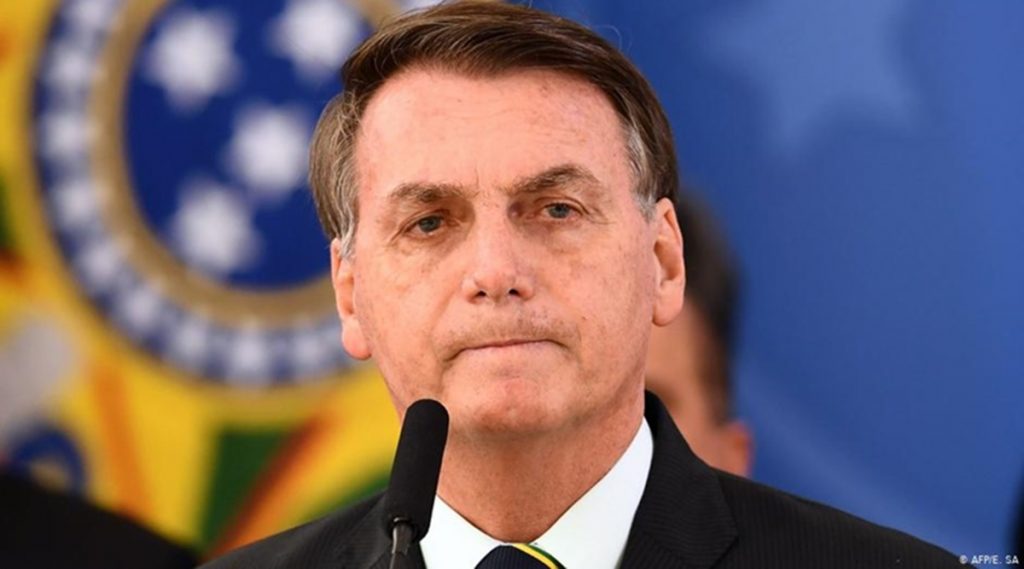 Guilherme Rolim, 36, is a dentist. They say that during the 2018 election, they voted for Jair Bolsonaro for change. Rolim told that he supported Bolsonaro as a 'support for essential evil.' But now his father has died from COVID-19, and he feels that the government is not handling the situation appropriately.
He said, "Jair Bolsonaro is a careless person. His statement is irresponsible and harmful. The President is taking a severe issue lightly. My father died of the Coronavirus. I am scared of what the President is saying. 
They have been saying this because they have not died of any of their own; they do not understand this sorrow. "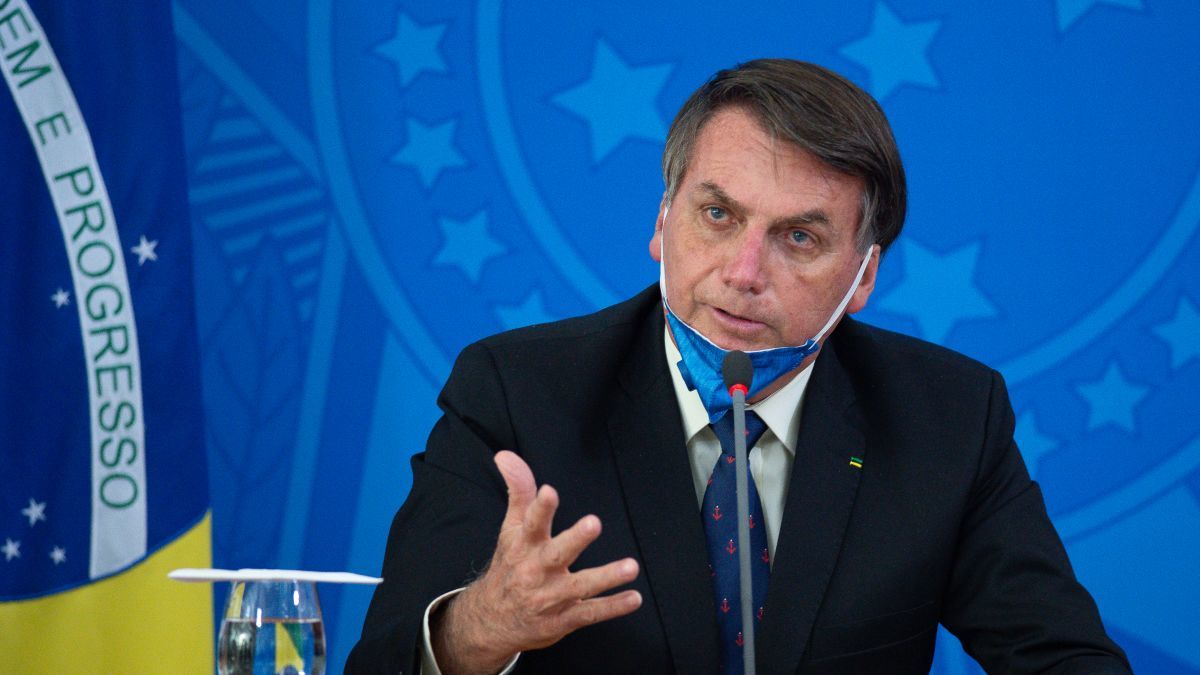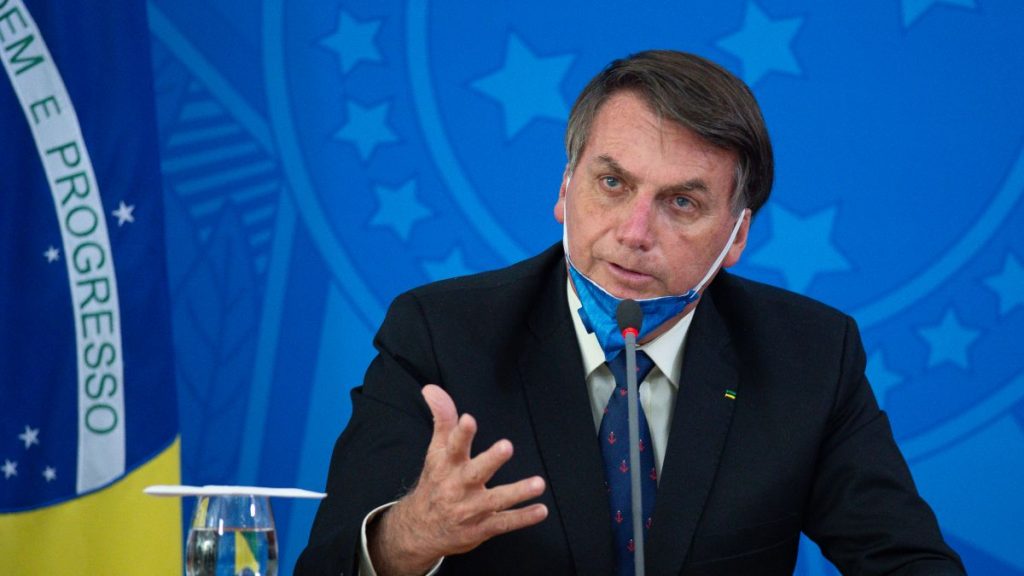 The impact of the Coronavirus is also visible in Brazilian politics. Governors of states such as Sao Paolo and Rio de Janeiro are critical of Bolsonaro. The provisions of Quarantine have been extended in these states.
Last month, he sacked the country's popular health minister Louis Heinrich Mandetta because of differences over how to deal with the coronavirus.
He has replaced Nelson Teach as Health Minister in place of Mondetta. Oncologist Nelson is the CEO of a private clinic group and also a partner in a medical service consultancy firm.
However, some people are also supporting the President's view of the coronavirus. It is mainly the business people who feel that the lockdown will affect their business.
Brazil will not stop.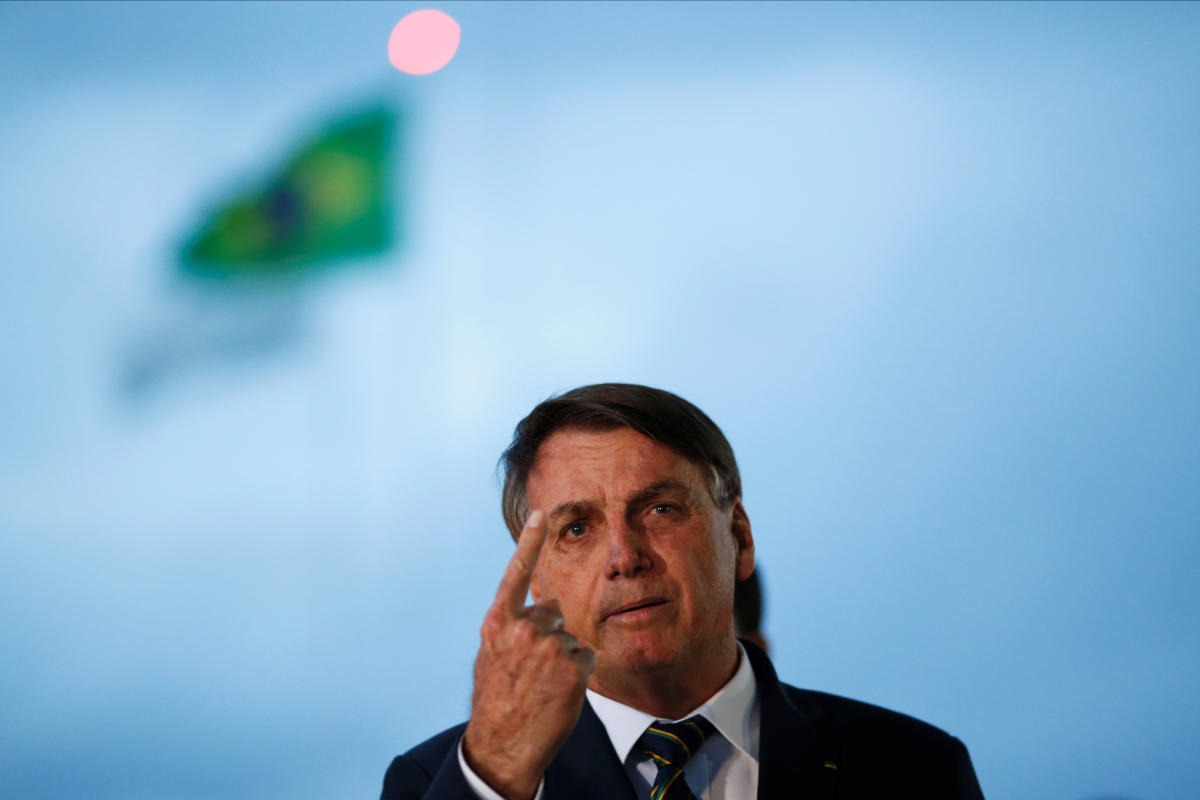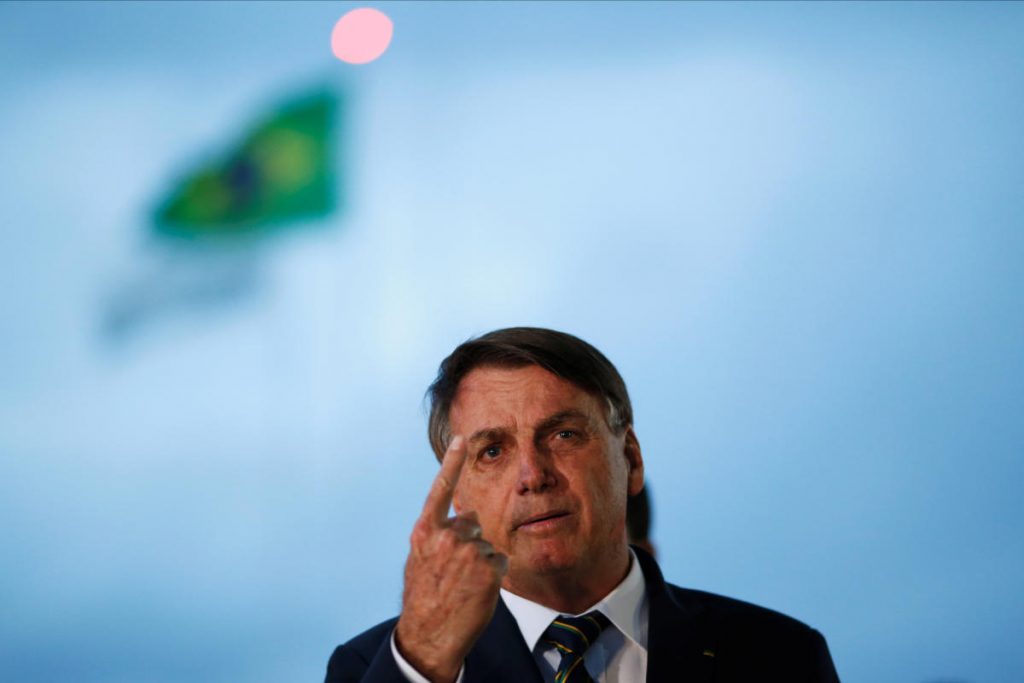 In March, there was a lot of controversy over a statement by junior Dorsky, a millionaire businessman who runs the restaurant chain Madro. He had said, "Five thousand people will die from the coronavirus across the country. 
We cannot avoid it. But we cannot stop everything for this. We should not stop work to hide from the enemy."  However, he later said that his statement was misrepresented. However, many other businessmen like them are taking a similar view. 
They include billionaire Luciano Hang, the owner of Haven's department store, and according to Bloomberg.  Hang has analyzed the worries about COVID-19, according to him, he is not concerned about his business but the Brazilian economy. 
He has said that personally, he can also choose a way to get out of his 22,000 employees and go to a beach.
In some cities of Brazil, protests are being held against the provisions of the lockdown, which is believed to be a fall in support of the familiar people towards the lockdown.
According to an opinion poll published, on April 29, 52 percent of Brazilians are in favor of staying in their homes, compared to 60 percent in early April. 
Among the wealthiest people in the country, 39 percent of the people are in favor of Quarantine.
If Brazil compared to the world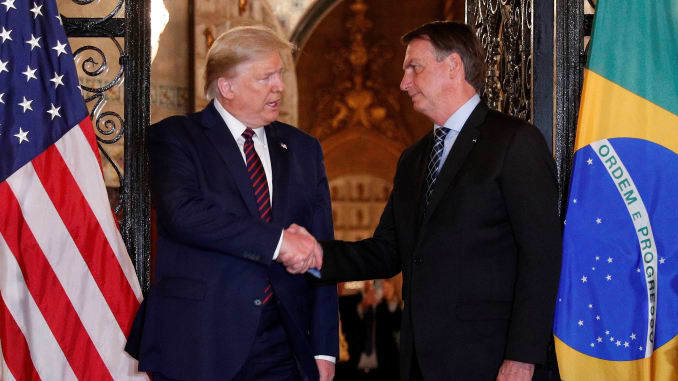 On the other hand, there are increasing concerns about the coronavirus worldwide. In such a situation, Bolsonaro is falling apart due to his stand.
Tom Phillips, the correspondent for The Guardian, who is in Rio, tweeted, "Try to imagine (and fail) that another world leader is asked about the thousands of deaths in the country and answers – 'So what?'"
Even Donald Trump has implemented the provisions of social distancing despite the economic impact. Bolsonaro is quite happy when he is compared to Trump.
At the White House press conference on April 28, Donald Trump also cited the situation in Brazil, "I don't like to say, but the transition to Brazil is growing fast. 
They are looking faster than the graph. Almost vertical like The figure is there. The President of Brazil is my good friend, a great man, but they are going through challenging times. "
Florida Governor Ron de Santis has also said that he is overseeing the situation in Brazil so that special provisions can be adopted to curb the Brazilian people.
According to Imperial College London, the rate of the outbreak of corona infection in Brazil is 2.8. This is the highest among the 48 countries included in the comparative study. States that are considering removing the lockdown have an infection rate lower than one; that is, a corona-infected patient infects less than one person on average.
Growing political difficulties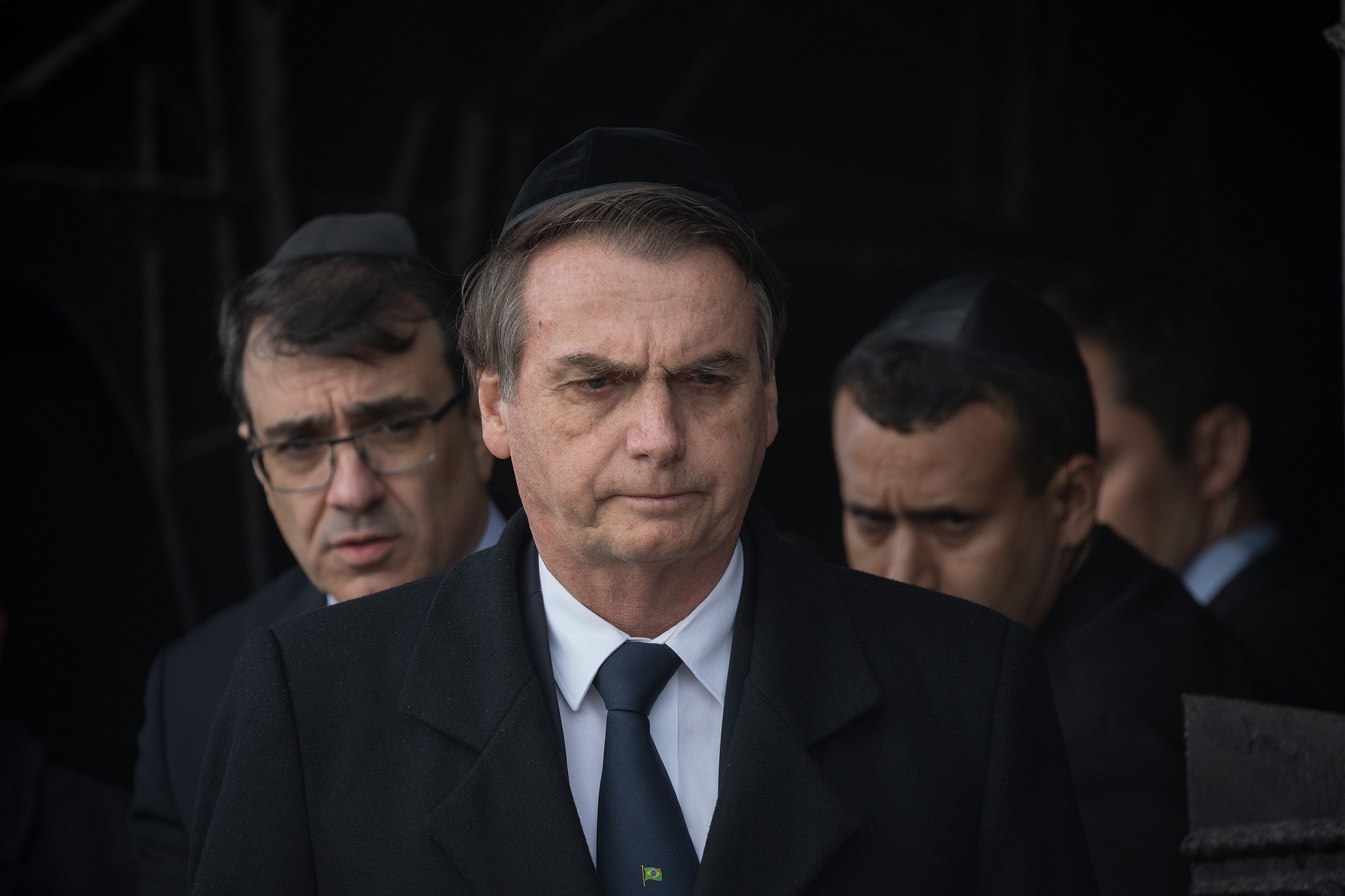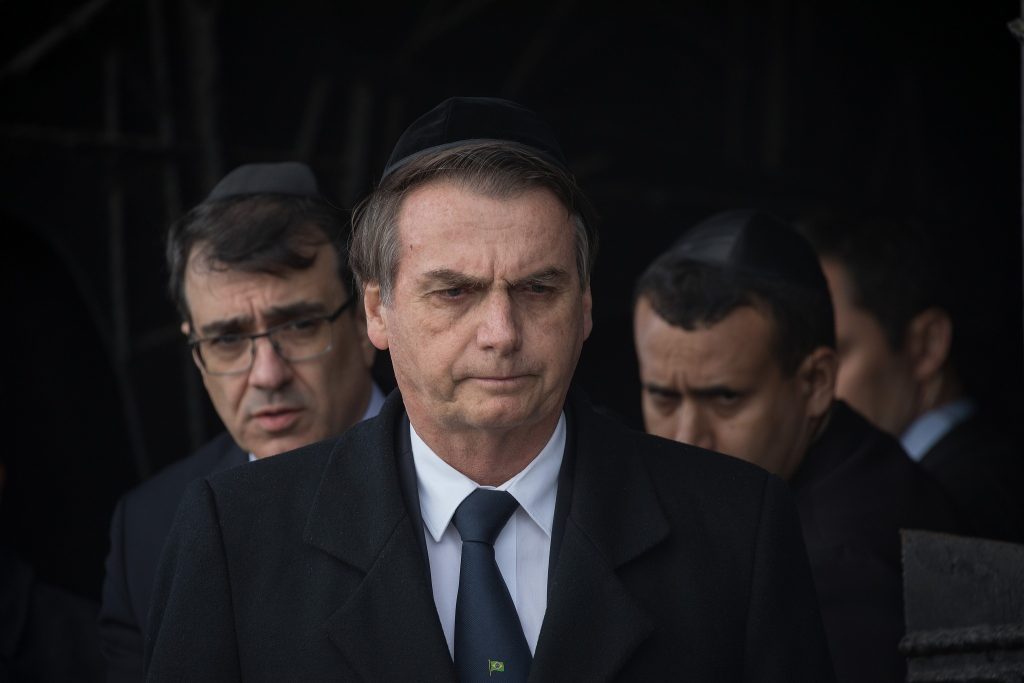 The challenges of the Coronavirus have also increased the other political difficulties of Brazilian President Bolsonaro.
Last month, the Supreme Court stayed the appointment of Bolsonaro's friend Alexander Ramagame who he was made the chief of the Federal Police. Ramage was investigating the matter of spreading fake news on Bolsonaro's son these days.
Due to this entire controversy, Sergio Moro, considered as Law Minister and Super Minister of Bolsonaro, had to resign. He has accused the President of interfering in his work.
Bolsonaro has defended the appointment of his friend in his own unique way, dismissing his critics.
He wrote in his Facebook post, "So what happened? I met Ramagem before I met my sons. Should his appointment be put on hold because of this?"

Subscribe to Email Updates :