Japanese Actress Sei Ashina Passes Away at 36: In a very sad news famous Japanese actress Sei Ashina passed away at a very young age of 36. She was found dead in her Tokyo apartment on Monday. According to the statement given by the police, Ashina was found dead in her apartment by her brother. Police are investigating the death as a suicide. The motive of her death is currently unknown and there was no last message left by her. She was part of the famous drama Silk and also the cult classic Kamui Gaiden and Kamen Rider Hibiki. We are deeply saddened by her loss and our thoughts are with Ashina and her family.
Early Life
Ashina was born in Fukushima prefecture in 1983, and her real name was Igarashi Aya. She went to Tokyo to try her luck in the glamour world and started her career as a model. She made her TV debut in 2002 in 'The Tail Of Happiness'. Ashina was also part of the TV series Nanase: The Psychic Wanderers.
Career
She was a well-renowned artist and was a role model for many fans around the globe. Ashina is one of the few Asian actresses who is also known for her work in foreign cinema. 'Silk' was released in 2007 and was directed by French–Canadian filmmaker François Girard. Ashina was cast alongside Micheal Pitt and Keira Knightley. The actress played an unnamed Japanese concubine with whom Pitt's character falls for. Ashina got the role after beating 800 other actresses who were trying for the part. She also provided the voice for the character Emily Thorne in the Japanese-language version of Revenge. Ashina was part of various TV shows and movies in the past decade. She was the lead in "Nanase: The Psychic Wanderers".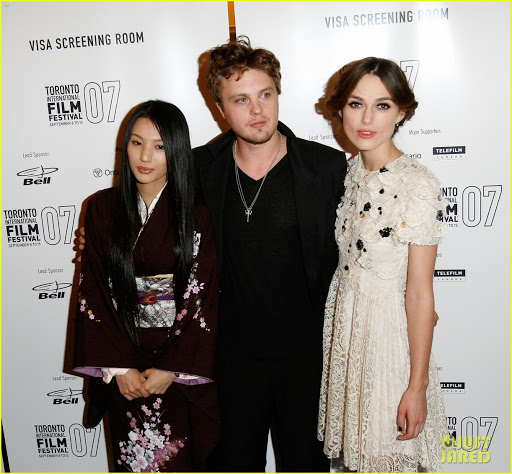 Strings Of Suicide
Ashina's death will also be marked in the latest strings of suicides of Japanese stars. Earlier in May Hana Kimura and in July Haruma Miura committed suicide. This also raises a question at the fanbase as a whole. The trolls in Asia have a real influence on people's lives as a whole. We don't know what Ashina was going through in her life. We think that commenting something hateful and dumb will make us look cool but that is not the case. The people commenting or trolling someone thinks that they have some sort of entitlement and will control the narrative. In a country this big it doesn't take long before a rumor is spread and the whole country starts talking bad about you.
Reach out for help
So we request you if you or you know anyone who is having suicidal thoughts or is suicidal, please reach out for help. Suicide is not an option, no matter what. Please reach out to a suicide prevention organization in your respective country. In India, the Indian Suicide Helpline Directory, AASRA is available at 9820466726. The service is available 24X7 and is available in both English and Hindi. You can also contact the iCallhelpline organization at 09152987821 which is available from 10:00 am to 8:00 pm, Monday to Saturday. The mental health facility will provide you service in English, Hindi, Marathi, Tamil, Telugu, and 3 more languages.

Subscribe to Email Updates :