Rapper Juice WRLD's Net Worth Juice Wrld was the artist whose emotive lyrics and artistic variation dazzled people around the globe and who was listed among the most promising young rappers. The 21-year-old rapper died tragically on December 8, 2019. He is most famously known for his songs 'Lucid Dreams' and 'All Girls are the same' which were part of his debut studio album, Goodbye & Good Riddance (2018), which peaked at No. 4 on the Billboard 200. Here in this article, we have summarized his short but big life, career, and net worth.
Juice WRLD's Net Worth
Juice Wrld was born on December 2, 1998, in Chicago, Illinois, and was originally named Jarad Anthony Higgins. His love for music can be seen by the fact that at a very young age he learned to play piano, guitar, and drums. He has done his schooling at Homewood-Flossmoor High School.
His parents had divorced when he was three and from his childhood only he was addicted to drugs and that too in a heavy dose. When he was in 6th grade, he started the intake of lean while reaching the age of 15, he started taking Percocet and Xanax.
Juice WRLD's Career
However, his love for music wasn't affected at all and during his high school sophomore year, he took rapping seriously. In 2015, he released the song Forever on SoundCloud with the stage name JuiceTheKidd which was followed by Too Much Cash in 2017. Simultaneously, he was also working in a factory. However, his breakthrough came after the release of his song Lucid Dreams in June 2017 which secured him a three-million-dollar contract with Interscope Records in 2018.
After Juice WRLD signed with Interscope Records in 2018, he released his first studio album, Goodbye & Good Riddance with Lucid Dreams being officially released in May 2018. He joined Future and released the mixtape Wrld on Drugs in the same year. He also appeared on Travis Scott's "NO BYSTANDERS" from the album ASTROWORLD, which was nominated for Grammy as well.
Juice WRLD's Album
However, the success was yet to be seen in 2019. Juice WRLD released his second album 'Death Race for Love' in March 2019. The album includes songs like "Robbery" and "Hear Me Calling" and topped the Billboard chart as well. The album led him to win the 'Best New Artist' award at the Billboard Music Awards in May 2019.
Soon after that he announced via his Twitter handle that he has started working on a new album and thanked God that he is very happy and beyond blessed. According to the reports from The Fader, this album was slated to be released on the occasion of Juice Wrld's birthday i.e. on December 2, however, it got delayed.
Juice WRLD's Death
After reaching the top and working in the correct direction, Juice Wrld died on December 8, 2019, at a young age of 21. He suffered from an unknown medical emergency after landing at Chicago's Midway International Airport. At the time of the arrival of the paramedics, Juice WRLD was "conscious" but bleeding from his mouth. He was taken to Advocate Christ Medical Center in Oak Lawn, Illinois, where he died.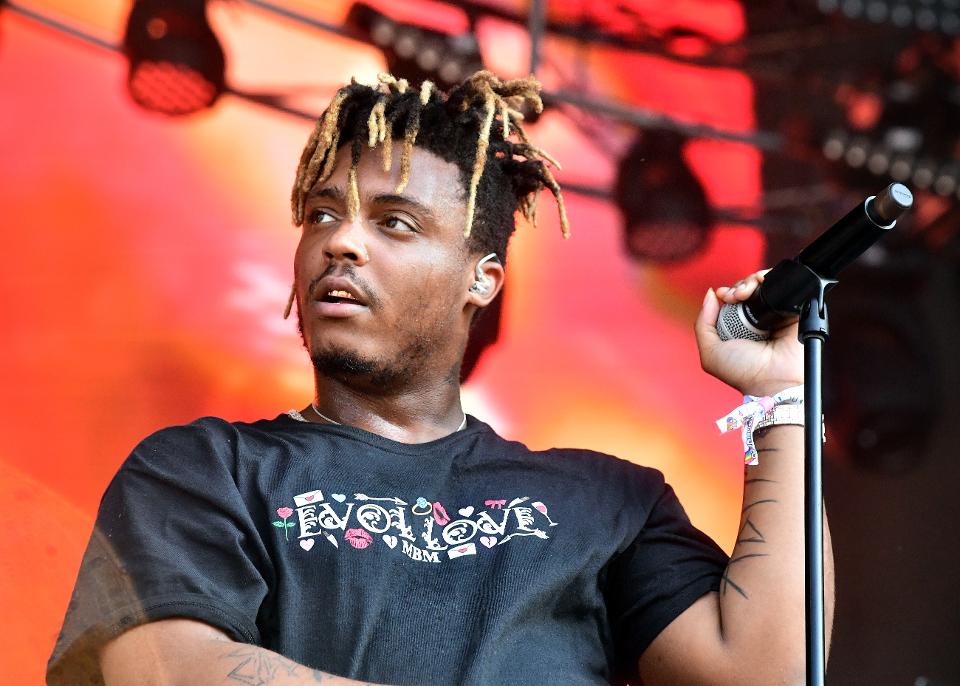 The autopsy result of his body was out on January 22, 2020, which revealed that his death was caused by an overdose of oxycodone and codeine.
Juice WRLD's Biography
After his death, it seemed to everyone that he has already mentioned his eventual death in a song that was released in 2018 called 'Legends' which was his tribute to his fallen friends Lil Peep and XXXTentacion. The song has the lyrics, '"What's the 27 club? We ain't making it past 21."
Juice Wrld has also launched special-limited merchandise which includes hoodies, beanies, and caps. Talking about his net worth, Juice Wrld's net worth was $4.5 million as of January 2022  which he had gained from being a rapper, singer, and songwriter.

Subscribe to Email Updates :