Kristi Noem is a prominent American politician of the Republican party, currently serving as the 33rd Governor of South Dakota. She is also the first woman to be elected Governor of South Dakota. She has held office since 2019.
Noem is an ardent supporter of former President Donald Trump and a vaccine skeptic. She explicitly refuses to follow the guidance of experts regarding the Covid 19 pandemic. She also refused to enact any of the public health safety protocols in South Dakota, like face mask mandates and social distancing.
Kristi Noem workout – Plan, Routine, And Gym
The South Dakota Governor stands tall and poised and appears extremely fit. So it's no secret that the 50-year-old Republican takes immense care of her body. Kristi Noem was advised by a friend to hit the gym while she was running for the South Dakota Governor elections in order to look "physically perfect" as a governor.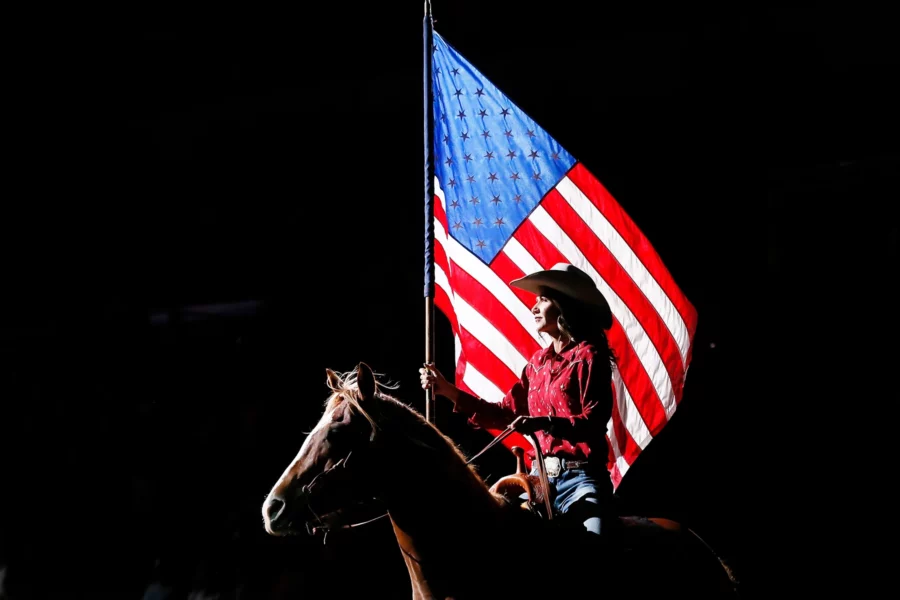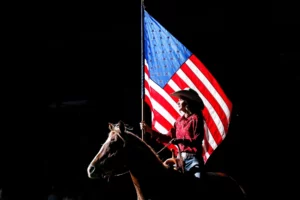 Noem has not yet revealed her exact workout plan, routine, or diet, but she goes to the gym regularly. In addition to this, Noem is also an experienced rancher and farmer, an avid hunter, and regularly participates in the Congress Women's Softball Game.
Kristi Noem's husband
Kristi Noem has been married to Bryon Noem since 1992. Bryon became the First Gentleman of South Dakota when Kristi was sworn in as Governor on January 5, 2019.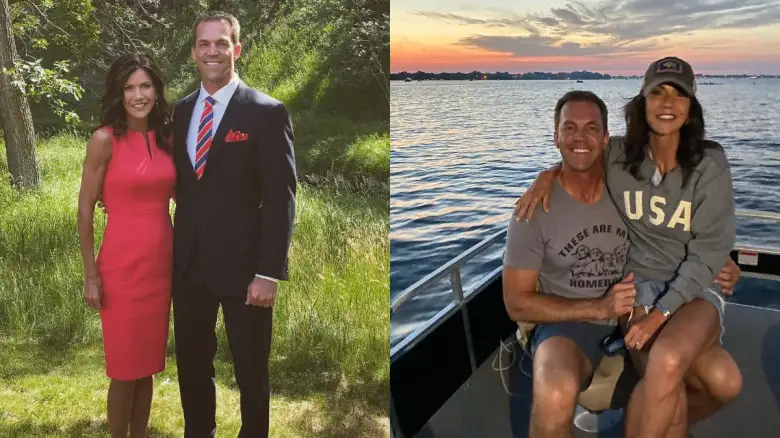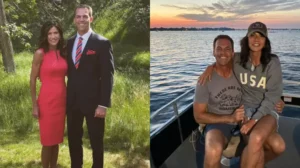 They have three children together.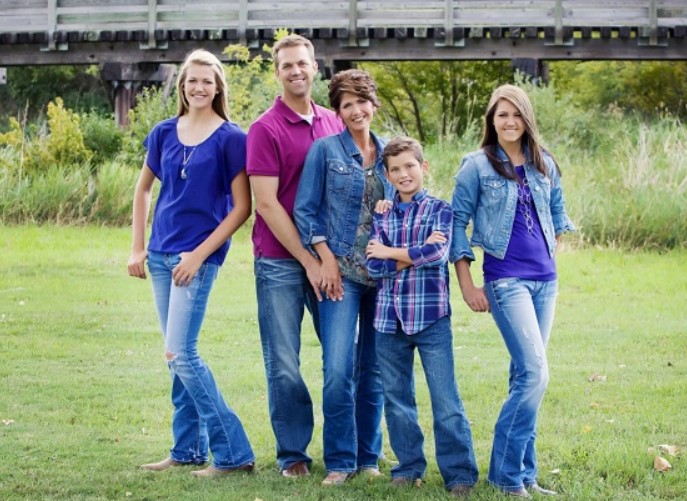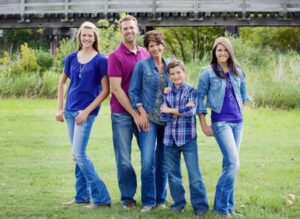 Kristi Noem's personal info and net worth
Kristi Noem was born on November 30, 1971, and is 50 years of age. She married Bryan Noem in 1992 and has three children. Her parents are Ron and Corinn Arnold. She is a Protestant by religion and she and her family attended a Foursquare Church in Watertown, South Dakota, as of 2018.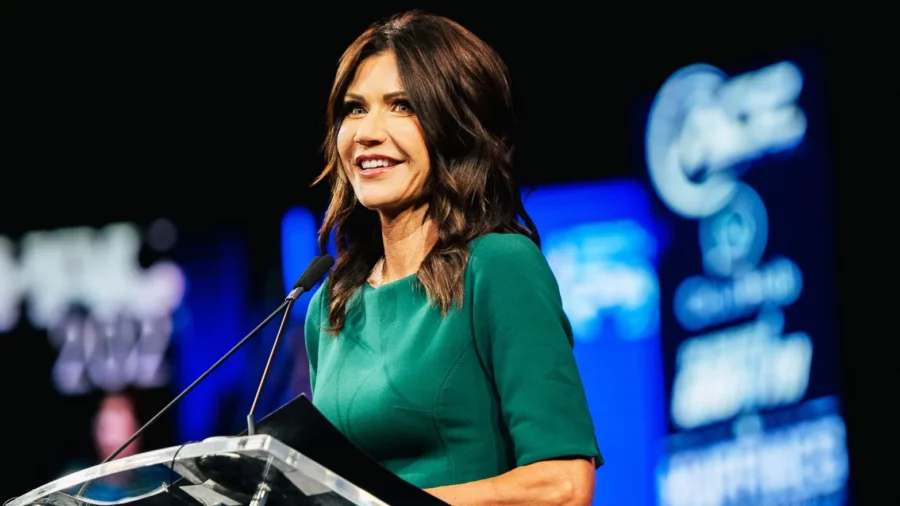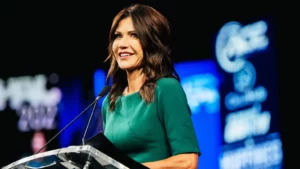 Kristi Noem's net worth is estimated between $ 5 million and $ 10 million. Her annual stipulated salary as Governor of South Dakota is around $120,000. Read more.
Kristi Noem Political career
Kristi Noem's career in mainstream politics started in 2006 when she won a seat as a Republican in the South Dakota House of Representatives, representing the 6th district (comprising parts of Beadle, Clark, Codington, Hamlin, and Kingsbury counties), with 39% of the vote. She was re-elected in 2008.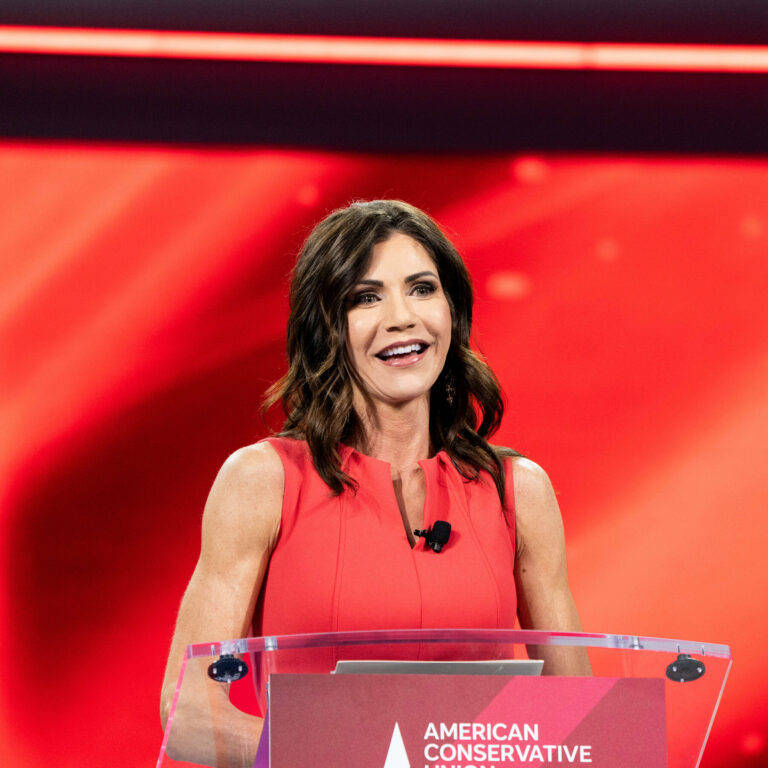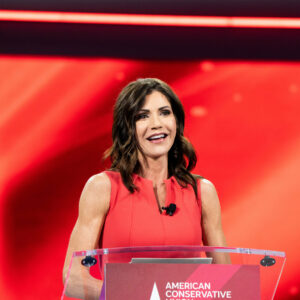 In 2010, Noem ran for South Dakota's at-large seat in the U.S. House of Representatives and defeated South Dakota Secretary of State Chris Nelson and State Representative Blake Curd with 42 % of the vote. Noem was re-elected 3 times in 2012, 2014, and 2016.
Kristi Noem announced her candidacy for the Governor of South Dakota elections on November 12, 2021, and was sworn in as governor of South Dakota on January 5, 2019. She has held office as the Governor of South Dakota to date.
Signup For Our Newsletter