Watch The Larry Elder Show and Podcast Live – Full video and Audio

The Larry Elder Show is a popular talk radio program hosted by American conservative author, attorney and politician Larry Elder. The show was first launched in 1993 as a local program on the KABC radio station in Los Angeles and ran till 2008.
The show also had a second run from 2010 to 2014. The Larry Elder Show is nationally syndicated, initially through ABC Radio Networks starting from 2002 till 2007. Eventually, the show got nationally syndicated through Salem Media Group, in 2015.
"I am thrilled and delighted to be joining the Salem Radio Network. What a great time to be on the radio, helping listeners make sense of one of the craziest election cycles we have ever seen, The question is not which party has my back, but which party can get government off our back–so that we might all realize our God-given capabilities." -Larry said expressing his delight on joining the Salem News Network.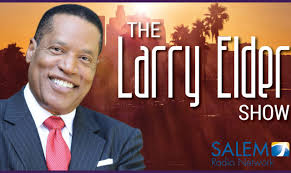 The 70-year-old conservative host has been dubbed as "The Sage From South Central", and does not shy away from taking on liberals and the recent 'Black Lives Matter movement, with a touch of common sense. Larry lists his motive as to provide entertaining and informative content, designed to provoke and "hopefully uplift".
"I see the Constitution as a contract that restrains the federal government, leaving everything else to the states and to the people." As for those who need help, Larry says, "It's the moral responsibility of the people, not the federal government, to assist. Compassion is our job, not the Feds." -said Larry.
The Larry Elder Show timings 
The live talk radio show has a runtime of three hours and is aired Monday to Friday from3-6 pm PT, and the replayed program is aired from 6-9 pm ET.
The Larry Elder Show can be heard live on all stations of the Salem News Network and on other radio stations. Alternatively, you can listen to all his episodes on the official Larry Elder website.
Top 5 recent episodes of the Larry Elder Show
The Larry Elder Show has been running for almost the past three decades since 1993 and has thousands of episodes. Following is a list of the top 5 most recent episodes of the Larry Elder Show :
Wed April 6, 2022: in this episode, Larry Elder talks about how the leftist infiltration of police will lead to tyranny, and also advocates for Black people to support gun control, giving major reasons why. Larry also talks about Vice President Kamala Harris's ranking and approval rating, contemplating whether or not she will end up as one of the worst Vice Presidents in American history.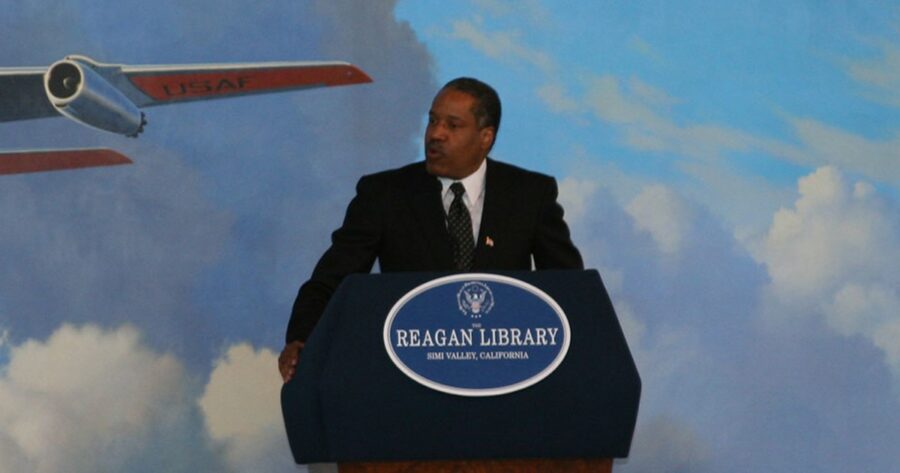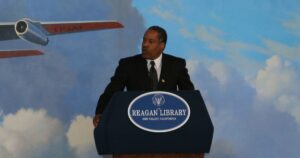 Tue, Apr 5, 2022: conservative Larry Elder talks about the latest shooting incident in Sacramento and its victims, and talks about Black people supporting gun control. He also shares his thoughts about Lori Lightfoot. In the second half of the program Larry invited Julie Hartman of the Julie and Dennis podcast and talked about the state of colleges and universities in America, and about the approval rating of Vice President Kamala Harris. Larry also talked about former President Barack Obama's return to the White House for the first time since 2017.
Mon April 4, 2022 : in the Monday episode, host Larry Elder revealed the top 10 reasons in his opinion, why Democrats will eventually lose power, and also discussed the financial conditions of voters in America. During the second hour of the show, Elder talks about the decision of the US to provide $50M to Moldova to provide assistance to them. Larry addressed Ukraine President Zelenskey's call seeking justice over allegations of Russian war crimes in Ukraine. Towards the end of the segment, Larry talks about Lori Lightfoot's claim that "crime is due to unloved youth", and how the soaring gas prices are a pain for Americans.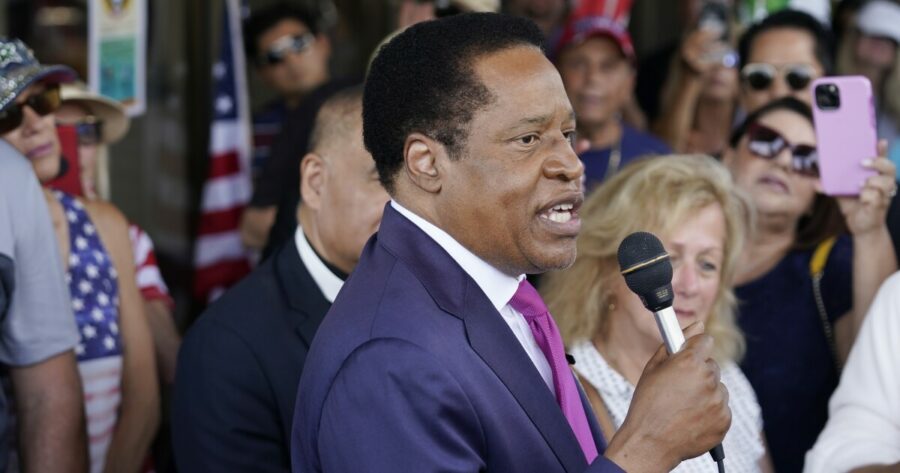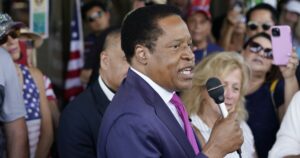 Fri April 1, 2022 : in this episode of the Larry Elder Show, host Larry Elder takes us through major hot topics like Joe Biden's worsening poll numbers, updates on the Hunter Biden saga, double standards and racism in American colleges and universities, Ukraine, and the rising cost of living in the US.
Thu Mar 31, 2022: in this episode, Larry talks about the need for regime change in Disney and the former president's plan to knock off the Biden agenda. Towards the end of the segment, Larry invited Jorge Bonilla of MRC Latino and discusses topics like President Joe Biden's top 8 scandals, and a reality check on Obamacare's increasing cost of pampering.
Larry Elder podcast
Larry Elder also hosts a podcast of the same name, that can be listened to on all major podcasting platforms including Apple and Google podcasts.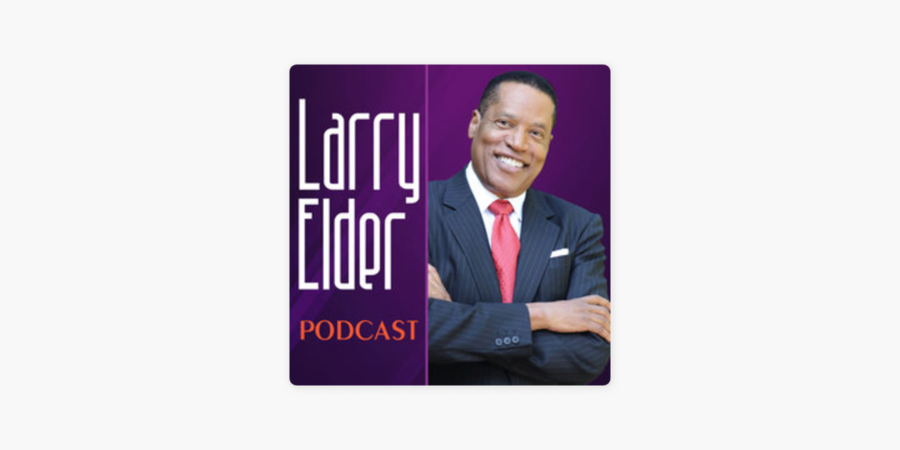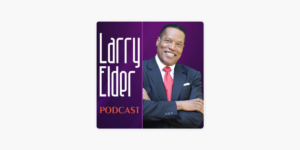 The overview of the Larry Elder podcast on Apple Podcasts reads, "Known to his listeners as the "Sage From South Central," Larry Elder engages political and cultural leaders in meaningful debates over race, government, personal responsibility and education, elevating the talk radio genre."
About the Host
Besides the host of the Larry Elder Show, Larry Elder (full name Laurence Allen Elder) is an American conservative author, politician, and attorney, based in California. Elder has been described as "far-right," "right-wing," and "the black face of white supremacy" by various sources. His ties to The Epoch Times, a far-right newspaper published by the Falun Gong movement, were highlighted by the Sacramento Bee.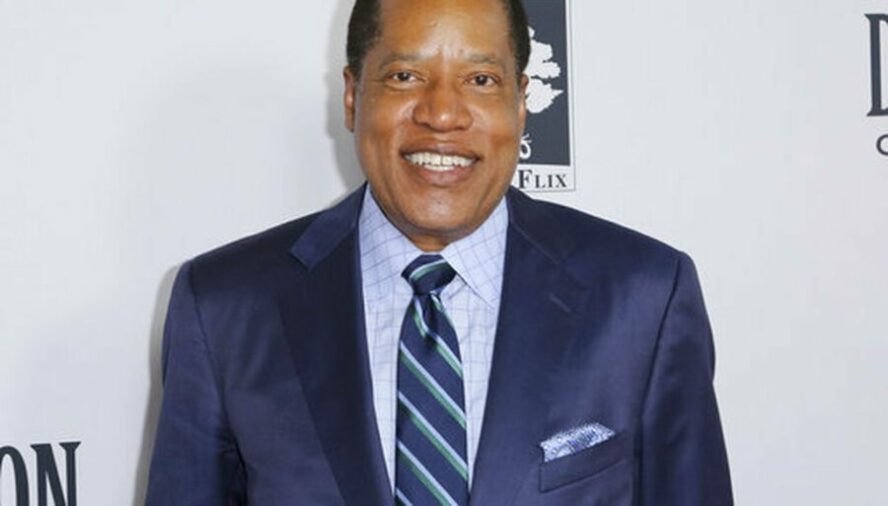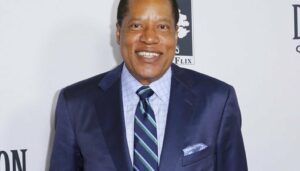 Elder has published nonfiction books as well as a nationally syndicated column for Creators Syndicate. Elder ran as a Republican in the failed recall election of Democrat Gavin Newsom for governor of California in 2021. The recall was defeated by a large margin, with Elder coming in first place among replacement candidates.
Larry Elder : net worth and personal info
Larey Elder's net worth is estimated at around $6 million dollars. He has made most of his wealth through his radio show career, The Larry Elder Show.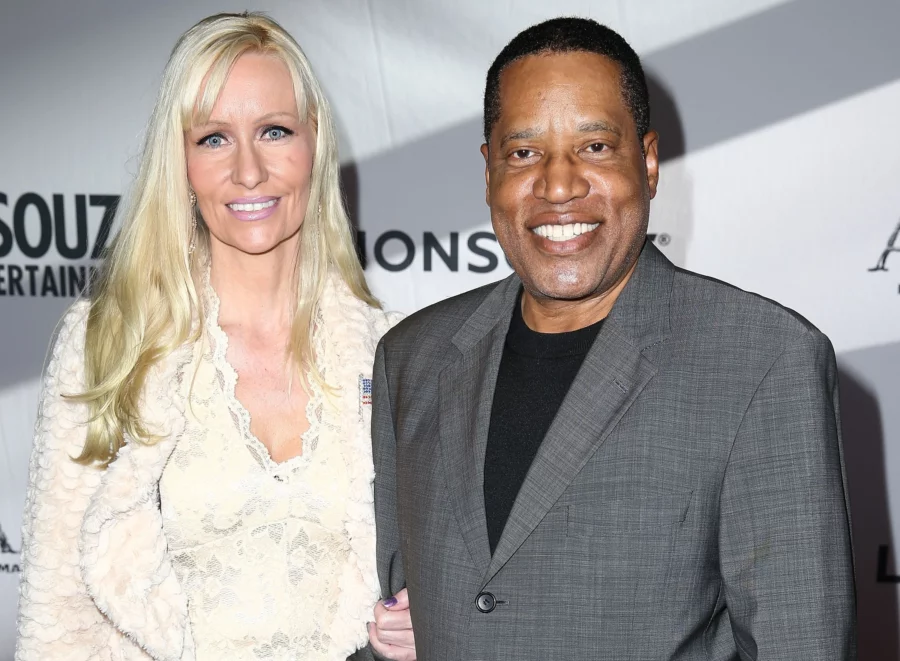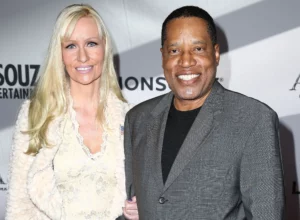 Alexandra Datig, Elder's ex-fiancée, accused him of harassment and abuse. Datig, a long-time Elder radio producer, was engaged to Elder from 2013 to 2015. Datig claimed that Elder demanded she show her devotion to him by getting "Larry's Girl" tattooed on herself and also brandished a gun at Datig in a threatening manner during an argument. Following the Datig's allegations going public, the Sacramento Bee editorial board, as well as fellow candidates of Elder, Kevin Faulconer and Caitlyn Jenner, urged Elder to withdraw from the race. Elder has refuted all of Datig's allegations.
Elder stated on his radio show in 2011 that he had been accused of sexual harassment two times, but denied both of the accusations. In one case, Elder defended himself by implying that the woman was not attractive enough for him to sexually harass, saying, "If you had seen her, you would know that the picture would be a complete defense. I'm just saying."
Larry Elder : early life and educational background
Larry Elder, the middle child of three brothers, was born on April 27, 1952 in Los Angeles, California. Randolph, his father, was a former United States Marine Corps sergeant who in the early 1960s ran a café in Los Angeles' Pico-Union neighbourhood.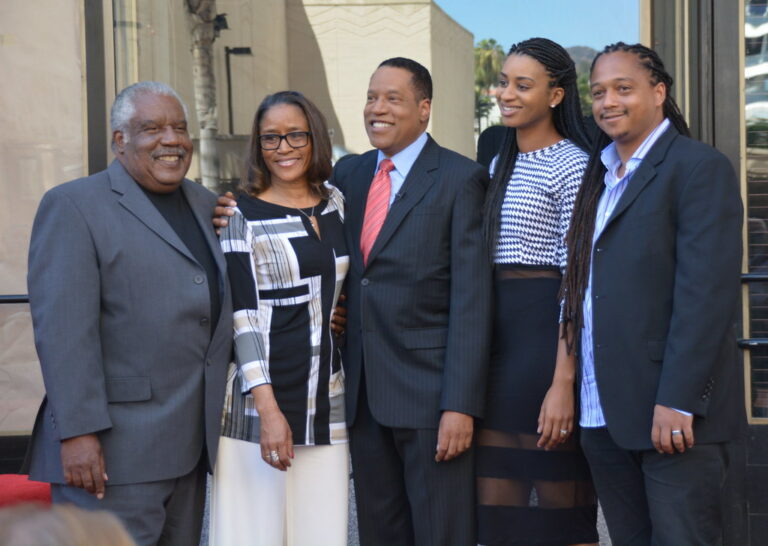 Viola, Elder's mother, was a former US Department of War clerk. Elder attended Crenshaw High School and Fairfax High School as a teenager, where he also took advanced honours courses. He attended Brown University after graduating from high school in 1970, where he earned his BA in political science. Elder went on to earn his Juris doctorate in 1977 from the University of Michigan Law School.
Larry Elder bids adieu to Salem News Network
Larry Elder has decided to depart from the Salem Radio Network after a six-year run on the SRN lineup, 3-6 pm PT, 6-9 pm ET, according to Salem Media Group, Inc. SRN will soon announce a replacement for Larry in this position. This modification is to be brought into effect immediately.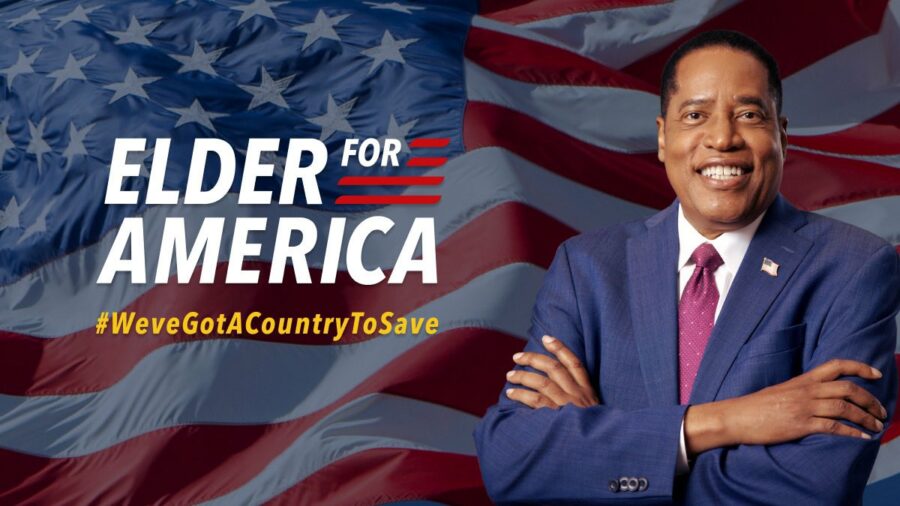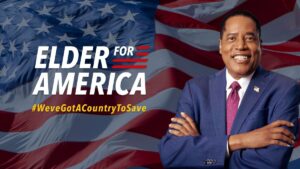 "Larry is an icon as a radio talk show host and is a powerful voice as a leading black conservative, and we wish him all the best in his future endeavours,…I hope there will be future opportunities for us to work together," said Senior Vice President of Spoken Word from Salem, who added this was "completely 100% Larry's decision."

Subscribe to Email Updates :