Overview: This article presents information on the career of Letitia James, her life, controversies, and more.
Letitia Ann "Tish" James is an American lawyer, activist, and politician. She is currently serving as the Attorney General of New York and is a member of the Democratic party. She is the first African – American to be elected as Attorney General of NYC, having succeeded Barbara Underwood after winning the 2018 elections. She has formerly worked as a public advocate for New York City (2013 – 2018).
'Racist attack' on Trump… Letitia James digs into Trump's finance controversy…
NY AG Letitia James: Trump Organization Charges Are Just The Beginning
Letitia James, in association with Manhattan District Attorney Alvin Bragg, has been investigating Donald Trump's namesake business since 2019 and has unearthed a substantial amount of evidence against the Trump Organisation. The evidence indicates that Trump's business has used fraudulent means to assign misleading asset values in order to "obtain a host of economic benefits, including loans, insurance coverage and tax deductions."
According to Trump, the investigations are nothing but a "witch – hunt" against him and have a political ulterior motive. In a long statement issued on February 25, Trump lashes out at Letitia James and Alvin Bragg who are both Black, claiming that their investigations are "racist" attacks against him.
"After five years of constant bombardment, this political and racist attack must stop. Look to the murderers, drug dealers and rapists instead," Trump said in a statement on February 15. 
Letitia James Personal info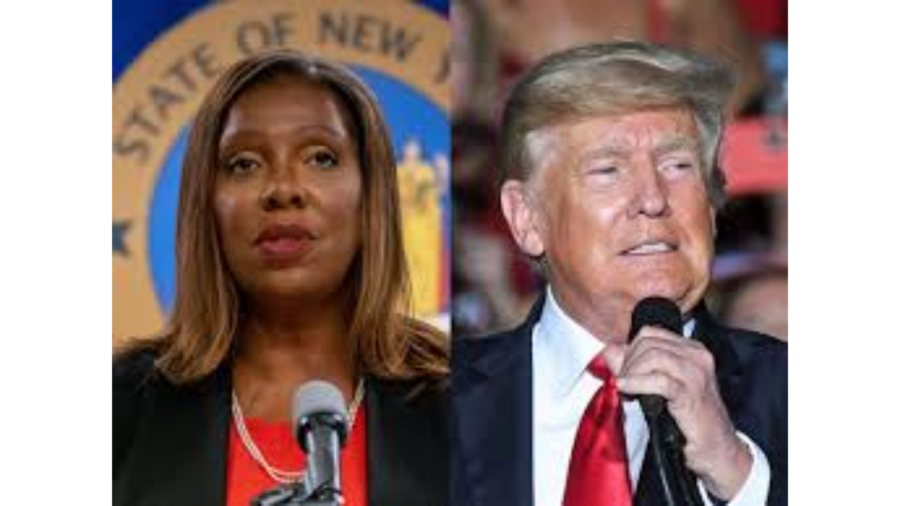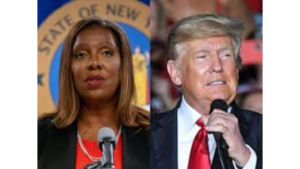 Letitia James was born on 18th October 1958 and is 63 years of age. She has never been married. She was born and raised in Brooklyn by her parents, Robert and Nellie James along with 7 other siblings. She currently resides in the Clinton Hill neighborhood of Brooklyn. She is a Christian by religion and a member of the Emmanuel Baptist Church.
Letitia James Education and career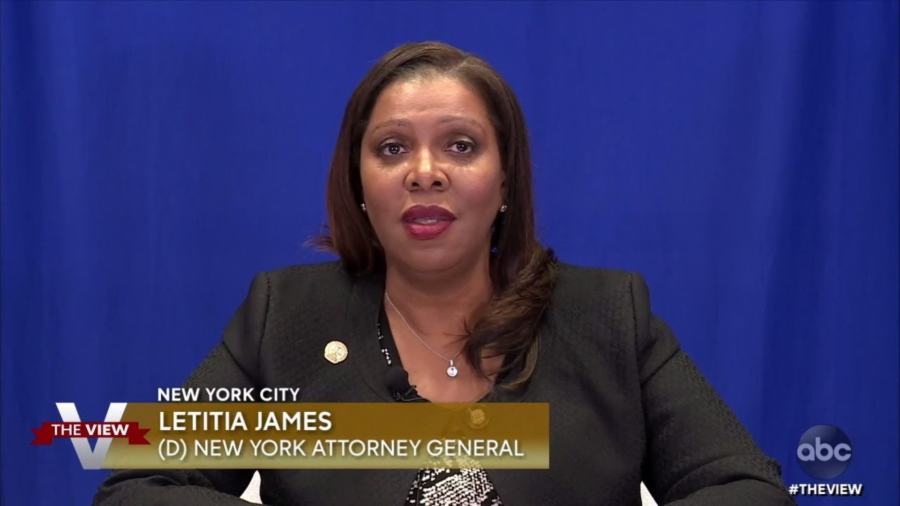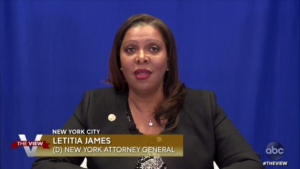 James graduated from Fort Hamilton High School in New York and obtained a bachelor's degree in arts in 1981 from the University of New York's Lehman College. She majored in liberal arts with an emphasis on social service.
She received her Juris Doctorate degree from Howard University School of Law. She also obtained a master's degree in Public Administration in 2013 from the Columbia School of International and Public Affairs. 
James started her law career in New York in 1989. She served on the Task Force on Diversity in the Judiciary for former NY governor, Marie Cuomo. In 1999, Letitia was appointed as the first Assistant Attorney General in charge of the Brooklyn regional office in 1999. She dealt with consumer complaints involving predatory lending and other unlawful business practices.
James ran for New York City Public Advocate in 2013 and won the runoff election against Daniel Squadron on 1st October 2013 with 59% of the votes. 
She served this position until 2018 before announcing her candidacy for Attorney General of New York in May 2018. James won the primary election and defeated Zephyr Teachout along with two others on 13th September 2018 with 41 percent of the total vote. She was finally elected as the Attorney General of New York after defeating Kieth Wofford of the Republican Party on 6th November 2018. She assumed office on 1st January 2019 succeeding Barbara Underwood. 

Subscribe to Email Updates :